Honda Chopper was born out of the idea of designing a motorcycle concept that doesn't fall into categories of sleek, minimalist, or industrialist. The designer decided to go with his instincts and tried not to be overly influenced with particular style, in fact, his inspirations came from many sources such as clean lines of medical machinery, 70's and 80's marker drawings, a bit of manga, a bit of Speeder bike from "Return of the Jedi".
Designer : Peter Norris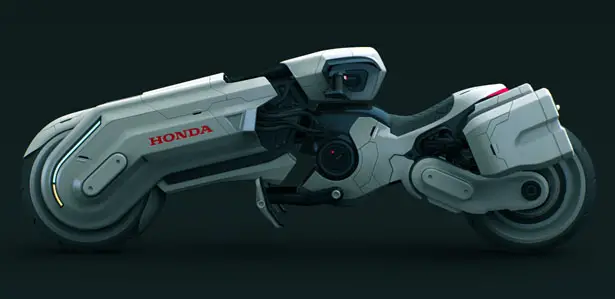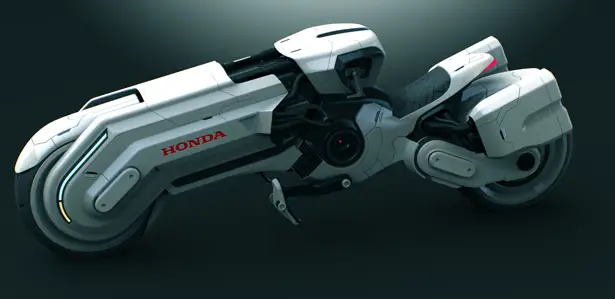 This futuristic bike has been designed as purpose-built chopper with long front suspension, feet forward seating position and a large footprint. The downward facing handlebars and central headlight (positioned under a scowling brow) add some attitude. Honda Chopper is powered by a biofuel engine with 2 small electric motors built into each wheel hub.
Honda, the chosen brand because this vehicle has a similar aesthetic to Honda Asimo robot. In the end, the designer wants the world to catch up with science fiction films and to prove that a vehicle that looks futuristic can actually be built using today's technology.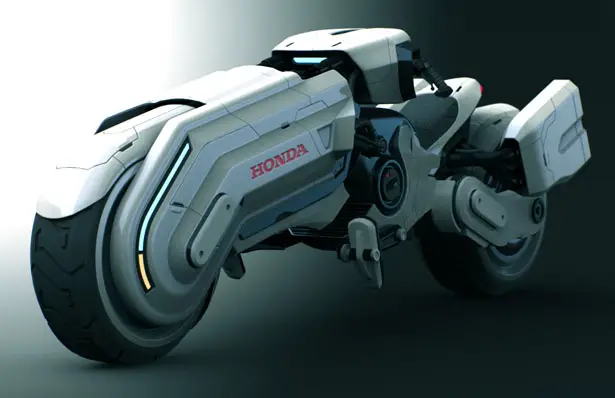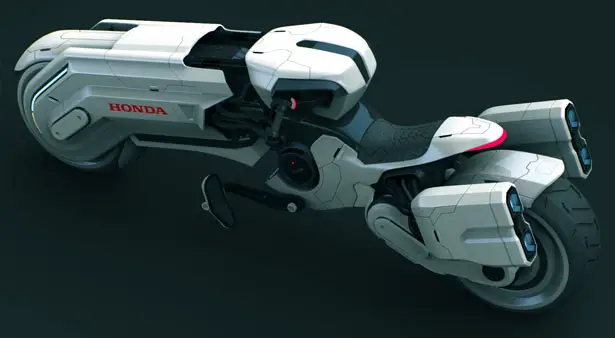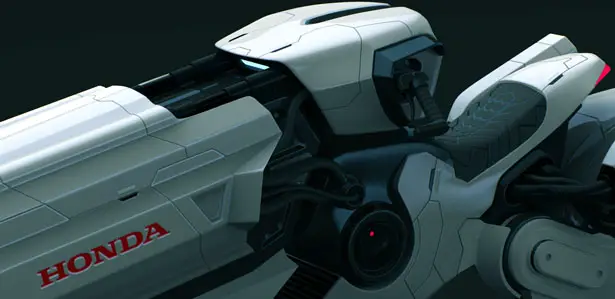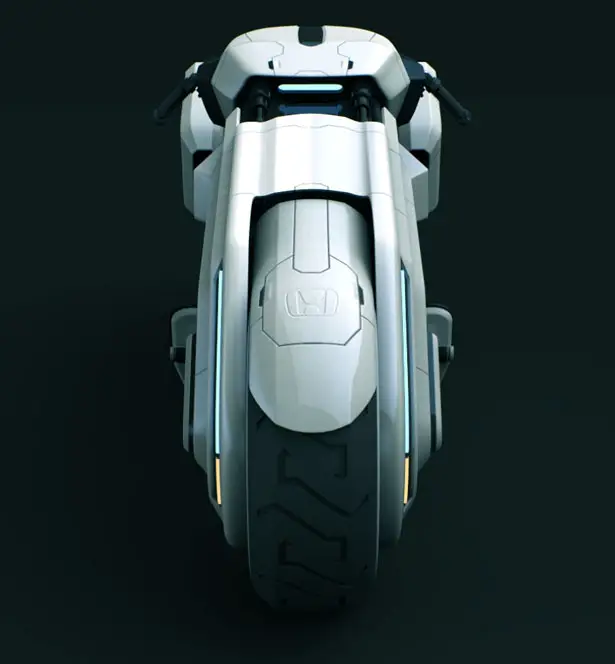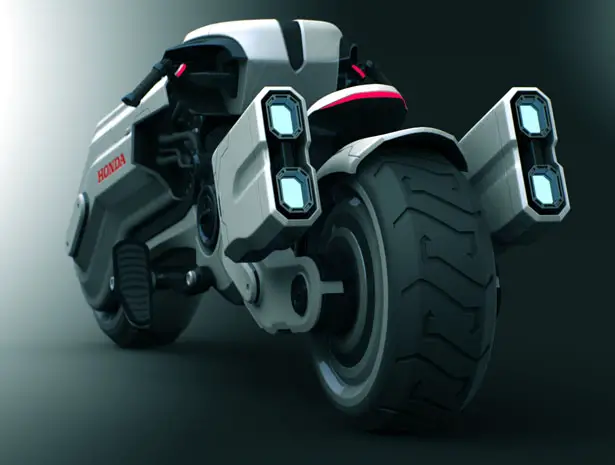 ---
Walking Bicycle, just like its name suggests, it's a bicycle that you move simply by walking. It works just like an elliptical bike, it's faster and more convenient than walking. There are no English description on the official site, fortunately, Arisa Katayama's (the project leader) willing to explain it to us.
The project started five years ago when our CEO, Masayuki Katayama and a member of our executive board was discussing a new vehicle that moves by simply "walking." The two were concerned that in the near future, people will rely more on technology rather than their own ability to walk and move around. They wanted to create something that would be more convenient and faster than walking, but easier than riding a typical bicycle. After numerous tests and samples, we invited top designers and producers to be part of the project including Tei Shuwa and Kenya Hara.

Although many bicycles are now made in China and Taiwan, our bicycle is handmade in our company located in Okayama Prefecture and most of the parts are made in Japan. We wanted to emphasize the top notch quality of "Made in Japan" products as well as the incredible talents of Japanese designers which explain a large part of why the price is so expensive.

We are currently in the process of constructing our showroom in the Omotesando area, Tokyo (a very fashionable and trendy area) and preparing for retail that will start in October (only in Japan for now.) We are hoping to start overseas retail as soon as things settle down here.
Designer : Walking Bicycle Club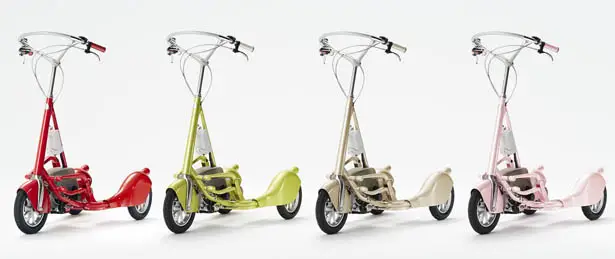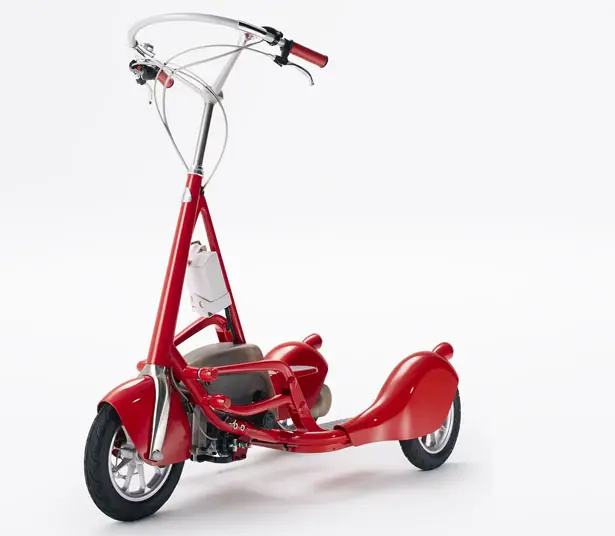 The electric motor only assists the rider, therefore very different from a Segway. The walking bicycle is eco-friendly and also helps the rider stay fit by allowing them to work on their core muscles just by maintaining a good posture when riding the bicycle.
The bicycle abides by the road rules and regulations in Japan so they are considered as bicycles here. Therefore, the walking bicycles can be used on normal roads as well as some sidewalks. The bicycle is also very compact in size, so owners will be able to push the bicycle into a middle sized elevator as well as to use it as a shopping cart in super markets if they choose to buy a basket that will be sold as an accessory.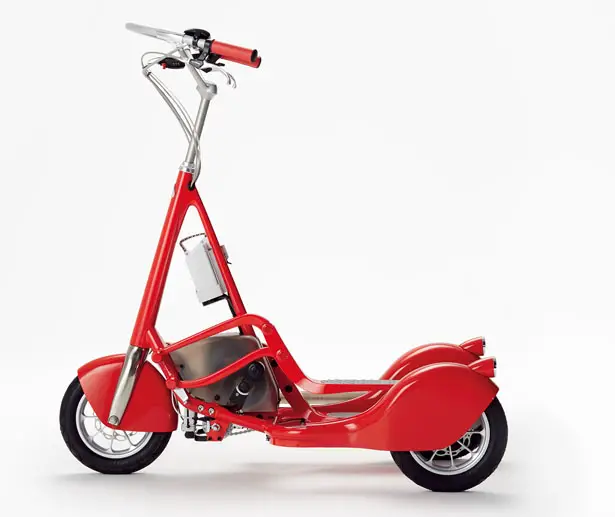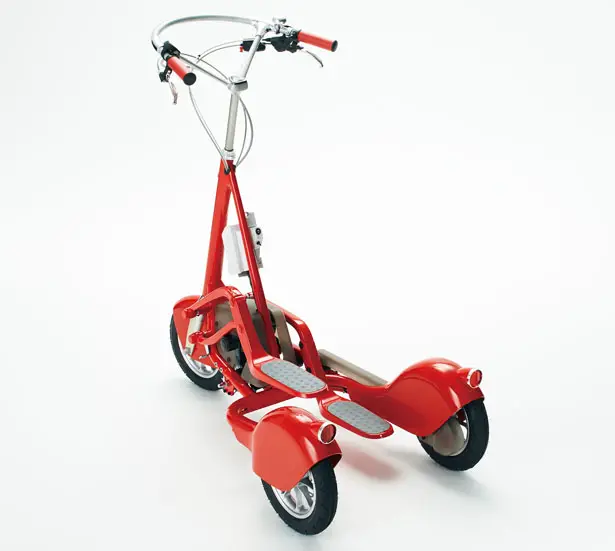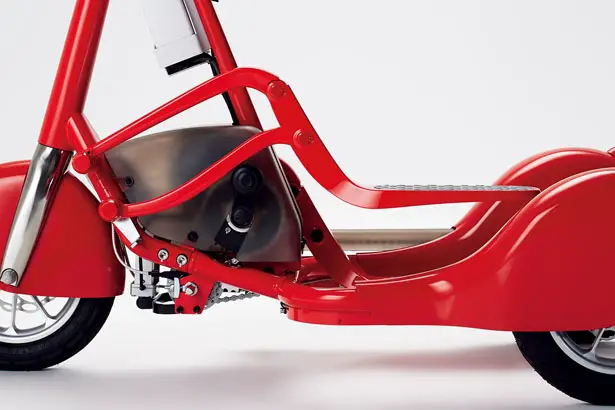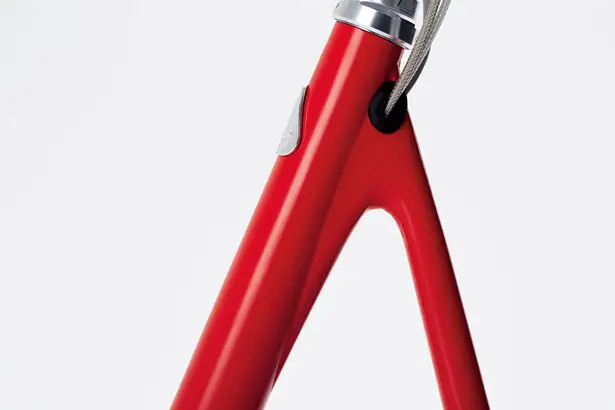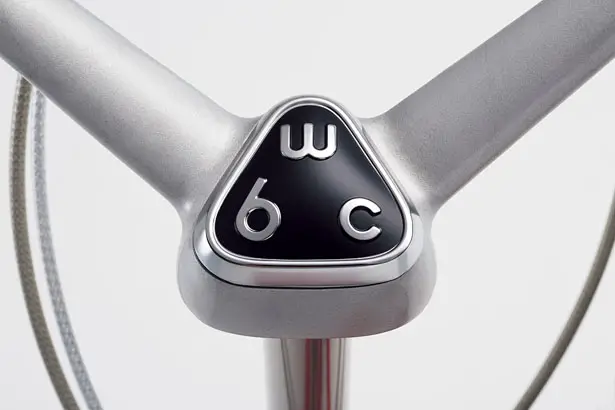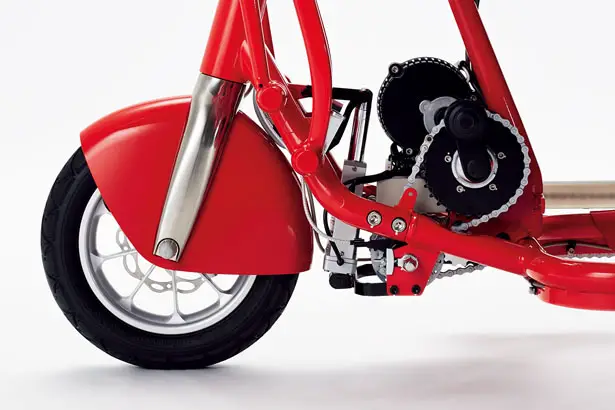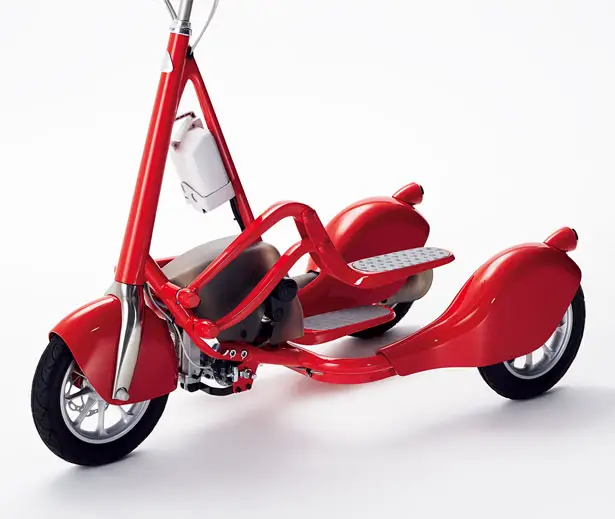 ---
With the new concepts being designed by the car manufacturers, they want us to believe that the future is here. Similarly, Ego designed by Volkswagen is a part of concept vehicles offering a glimpse of what to expect from Volkswagen in future. This two seater sports car design is targeted for the year 2028, a good two decades from now! The body shape is simple, and is an all electric power source, and uses high performance batteries which are charged by fuel cell and the car shall be emitting water. The interiors has intelligent driver aids to warn the driver of hazards and an advanced cruise control with even no need of involvement for the driver; with so many options just cruise along!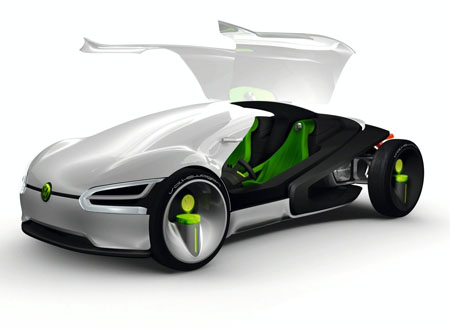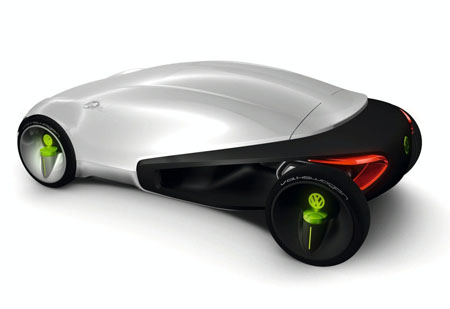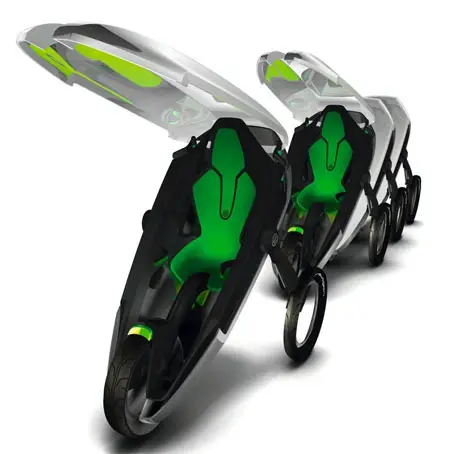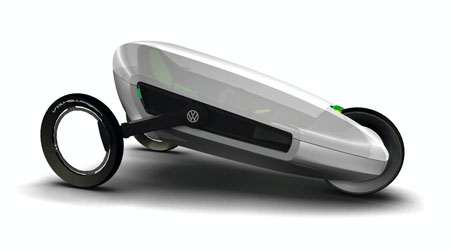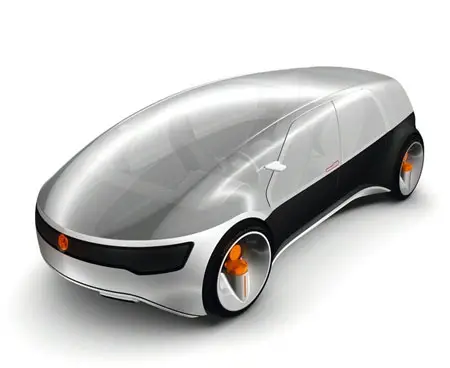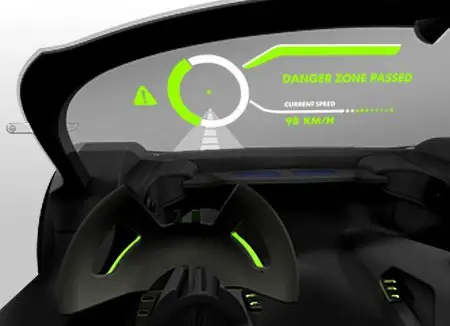 via IGreenSpot
---