What is your first impression of iTit? Don't say it, I know what you're thinking. iTit is inspired by the softness and sexy form of a breast. This optical wireless mouse design tries to follow apple's characteristics: minimal, sexy, and user friendly. The outer layer is made of delicate rubber to provide comfort and wrist safety. iTit offers emotional pleasure, fun, minimal appearance, and well-known tactile interaction. What do you think guys? Does these designers succeed in designing a sexy wireless mouse?
Designer : Mostafa Tohidifar and David Abbasi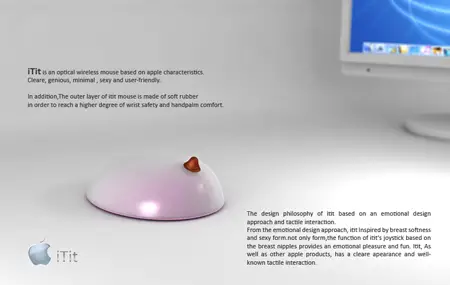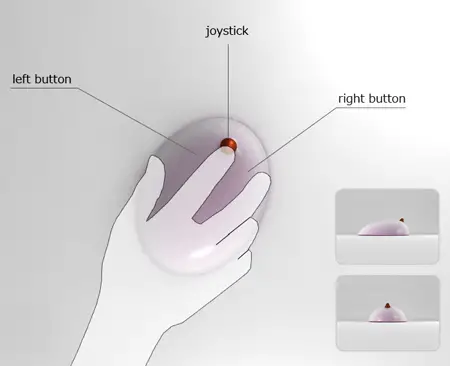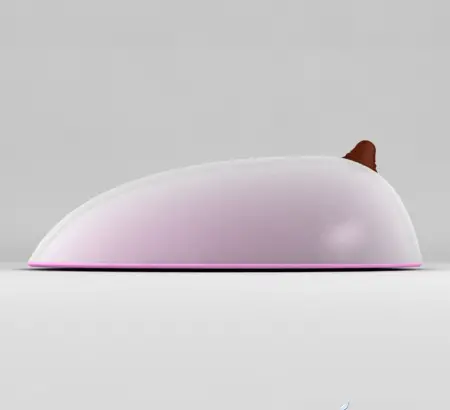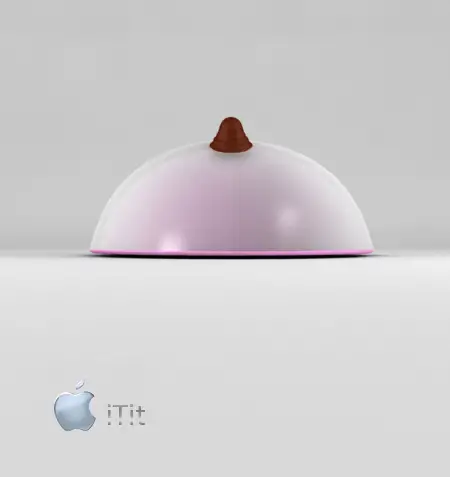 ---
eLink concept vehicle has won Michelin Design Challenge 2013 with its unique concept based on the theme "Half! Lightweight with Passion". In the future, driving a car will become an expensive lifestyle due to the rising fuel costs, tolls and parking fees, especially in the city. Driving is not enjoyable anymore, it becomes less fun due to crowded street, there won't enough parking spaces as well. People would look for alternative transportation, fun and eco friendly to travel long distance, and an electric SUV would become a nice reason to get out on the road. It's a green way to travel without reducing the joy of driving.
Designer : Jorge Biosca Martí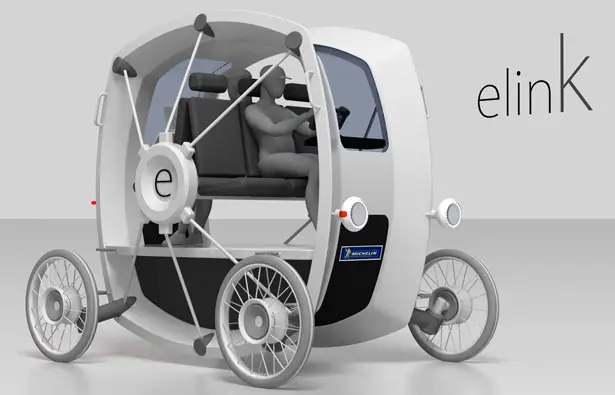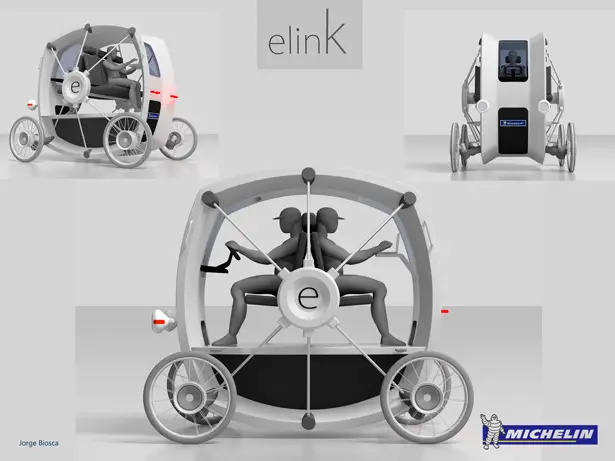 eLink is a lightweight electric SUV with 4 wheel drive system, each wheel utilizes Michelin Active Wheel technology and there's individual electric motor to control the vehicle direction linked to the steering wheel via wireless system. The body is made of stretched lightweight tensile fabric along with integrated thin film solar panels on a tubular structure made of Thermoplastic Composite Materials. These materials are lightweight, durable and feature infinite shelf life.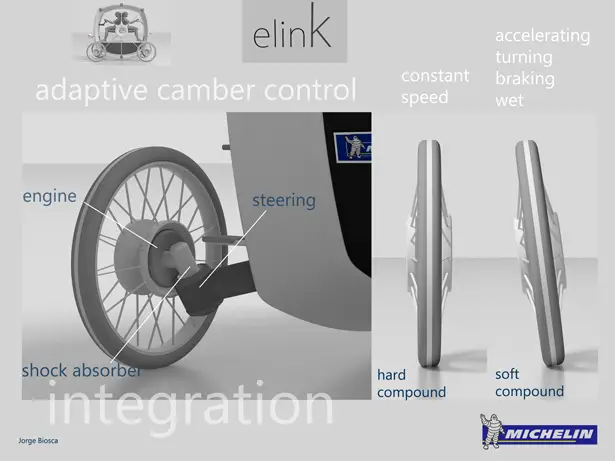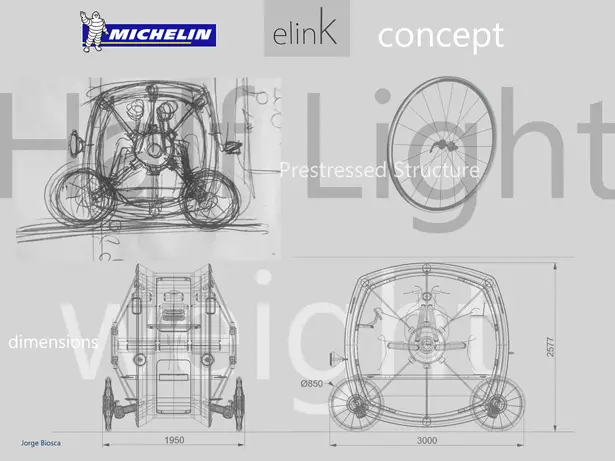 ---
In not so distant future, let's say 2029, it seems that A.R.C race becomes prestigious competition among car makers. This time, INFINITE has come up with futuristic concept car of its own team called SYNAPTIQ. The Air.Rally.Circuit race uses a universal fuselage pod that integrates into 3 vehicle types, allowing you to witness a Formula-1 grand prix from LA to Las Vegas as the first part of the race. The second part of the race would be a desert race that requires an off-road buggy to the famous Grand Canyon, and the final part would be radical gymkhana style jet race that takes all contestants back to LA through virtual structures.
SYNAPTIQ is a future vision of INFINITE's team where the driver and machine become one, it will dramatically enhance driver's performance as well as passion for racing, a design that provokes anyone's imagination.
Designer : INFINITI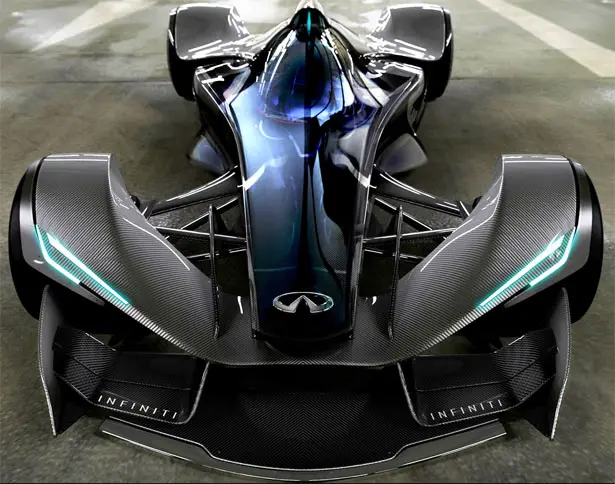 This project aims to become the basic idea how we should interact with our vehicles, it's a future vision where riders would connect to their vehicles in the year of 2029, controlling vehicle with their mind. It takes augmented reality, 3D hologram, and wearable technology to the next level, the special outfit connects driver's thoughts through a spinal lock attachment into the pod, woven with synthetic muscles. This special suit will become a bridge that allows driver's minds to interact with the machine. The hood is made out of liquid crystal ETFE, it actively displays current information about driver's vital and vehicle dynamics. The driver can stay in a single fuselage pod which can be easily transferred among 3 SYNAPTIQ chassis vehicle type.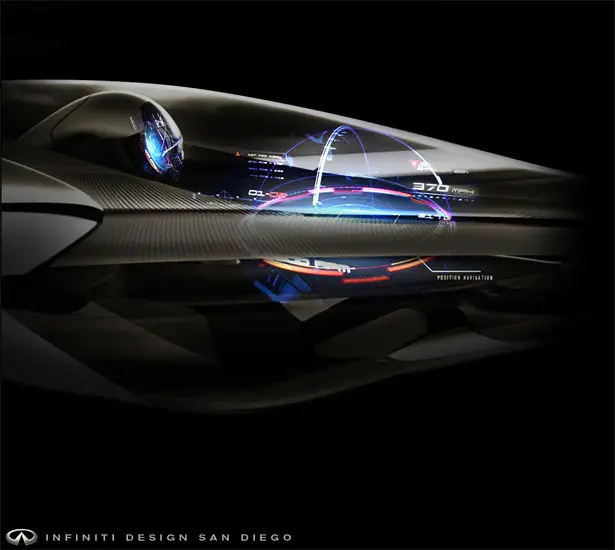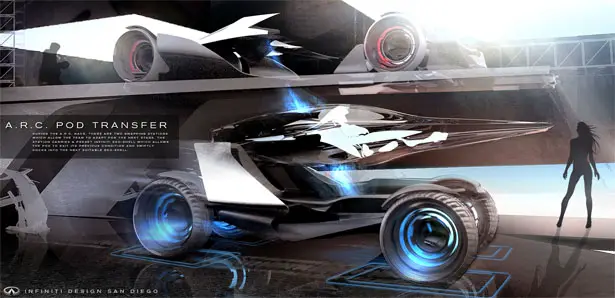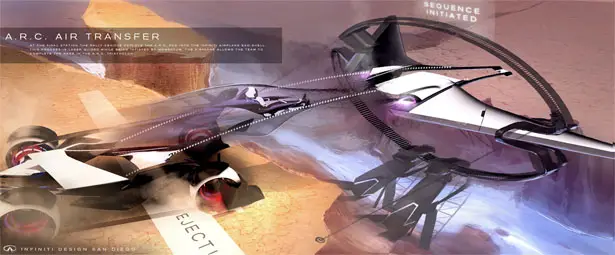 Click above image for bigger view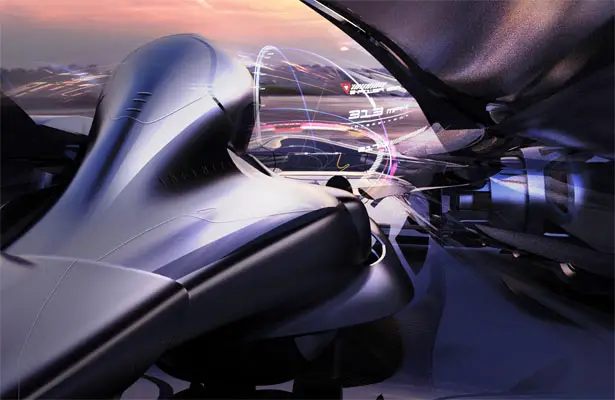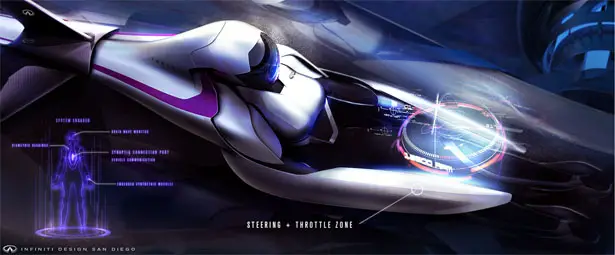 Click above image for bigger view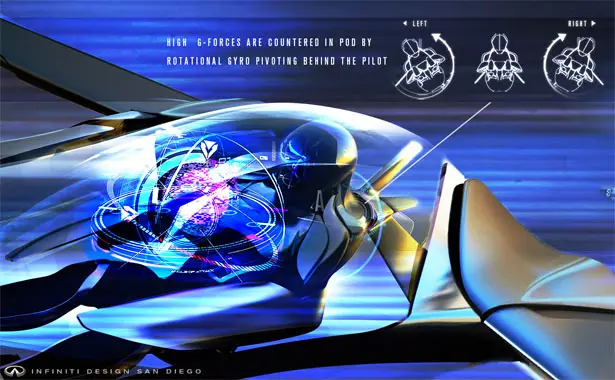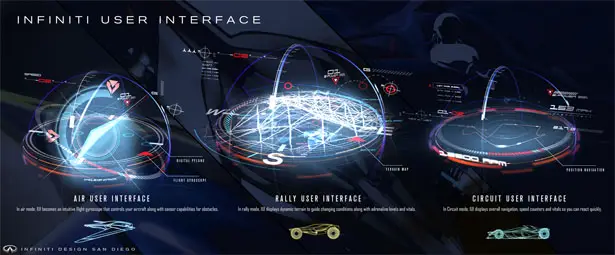 Click above image for bigger view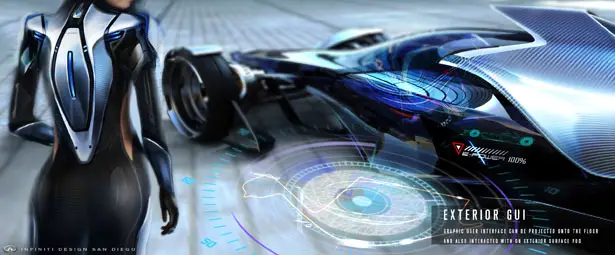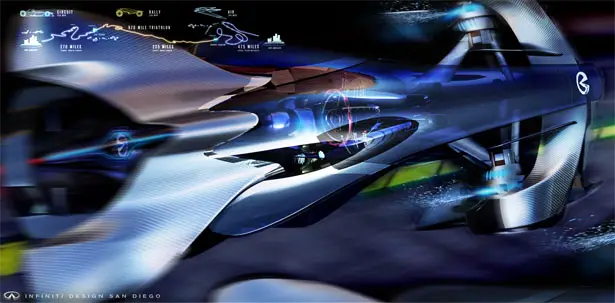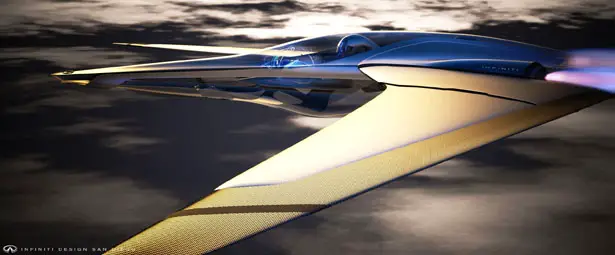 ---