Hyperion Hybrid Supercar concept was created to push our understanding of what a supercar should look and feel like. It is a plug in hybrid, enabling the driver to master longer distances with only electric propulsion. When more power is needed, the combustion engine seamlessly transmits additional torque to the rear wheels, giving the vehicle even more boost for dynamic and sporty driving experience. Front wheels are driven via two electric motors, one in each wheel. Due to smart battery placement, center of gravity is extremely low, making the vehicle stick to the road when taking corners.
Designer : Anej Kostrevc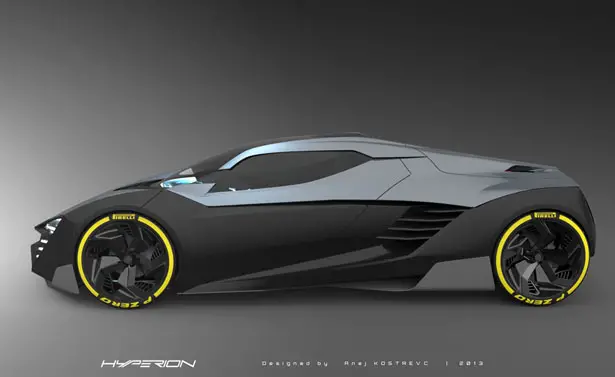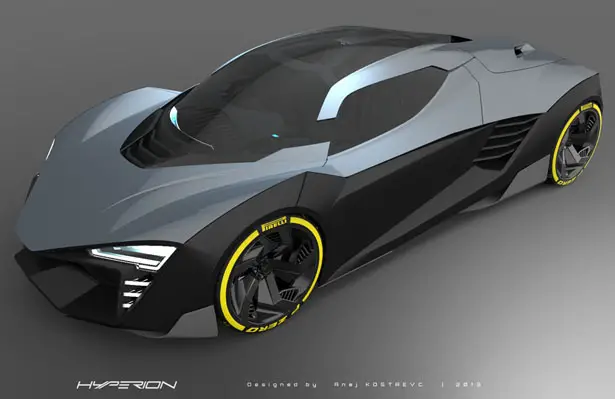 The exterior design was meant to capture the split personality of the vehicle itself, with the two tone color scheme adding to the two part body panels. The top shell seats on the lower panel which is clearly visible in the double shoulder line. Longer wheelbase adds a more dramatic and firm stance to the side view.
Interior is designed around the driver to provide more personal and futuristic driving experience. Flexible OLED displays replace side and rear mirrors for better oversight of the vehicles surroundings. All the controls are optimized and simplified. Almost all non essential buttons are replaced with touch functionality making the vehicle very intuitive to handle.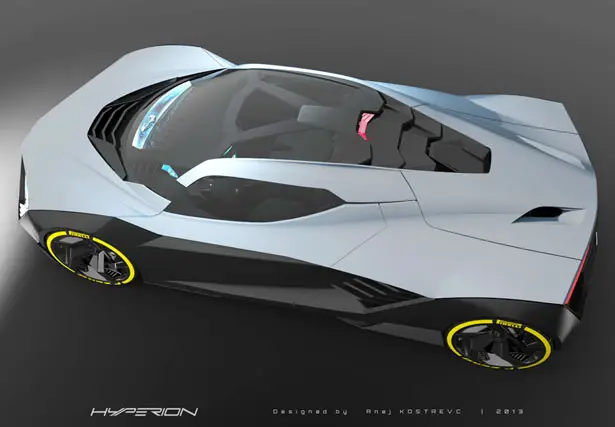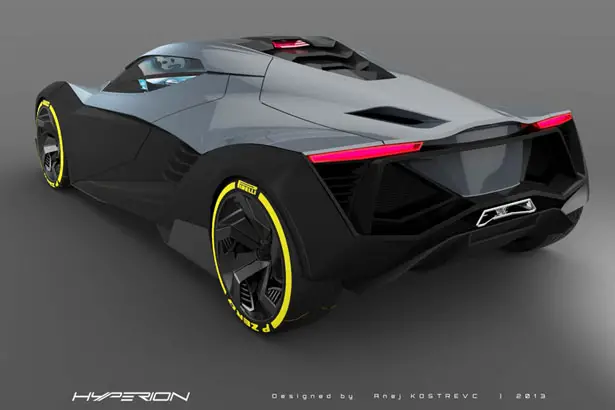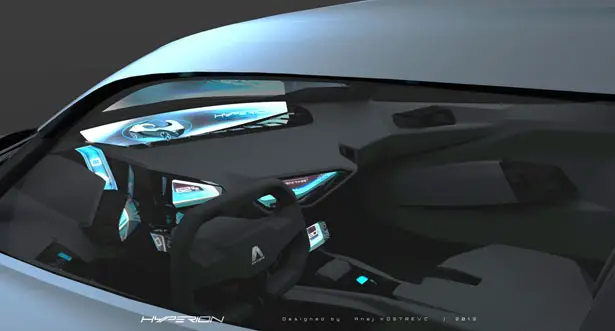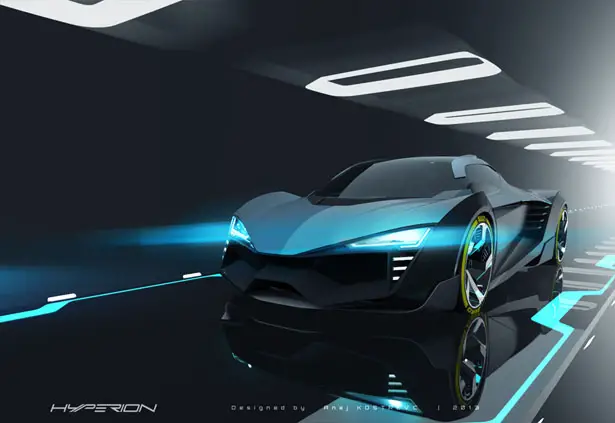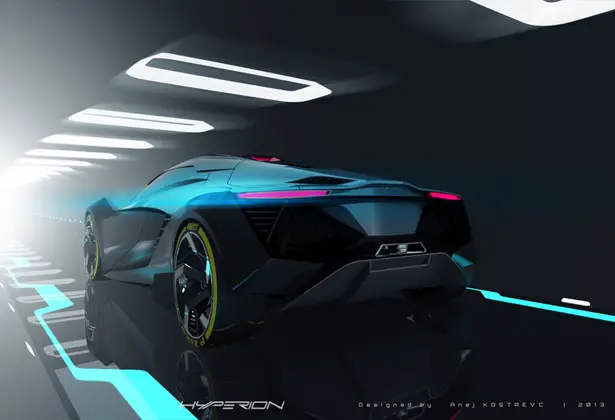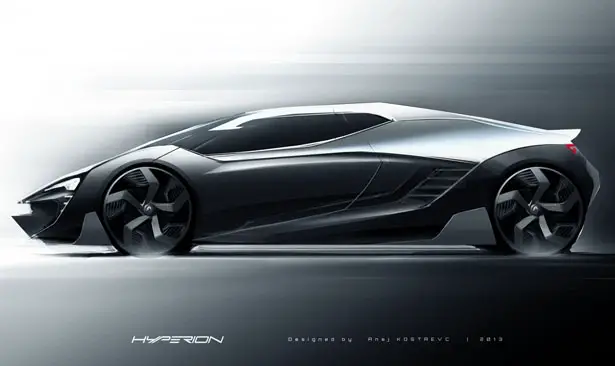 Tuvie has received "Hyperion Hybrid Supercar" project from our 'Submit A Design' feature, where we welcome our readers to submit their design/concept for publication.
---
VIA modular cooking unit is suitable for two-person use, targeted especially at young adult couples. It aims to reduce fast-food consumption of users who suffer from exhausting work hours and to motivate them to consume homemade food. VIA is differentiated from other cooking products by the combination of cooking methods offered, its practical use and easiness to clean. Additionally, the product is suitable for use in small kitchens since the storage of unused cooking modules occupies minimal space.
VIA modular cooking unit aims to fulfill majority of the cooking needs of users by offering various cooking methods, ease of use, compactness and ease of clean. To achieve various cooking methods, the product is built up on modularity and extendability. Different cooking methods are served with the use of specialized cooking modules including induction cooking, grill, griddle and steam cooking. The product has an in-built storage where the induction, grill and griddle modules can be kept when not in use. The product becomes extended through left and right flip parts that enable electrical connection with the cooking modules.
Designer : Buse Üstün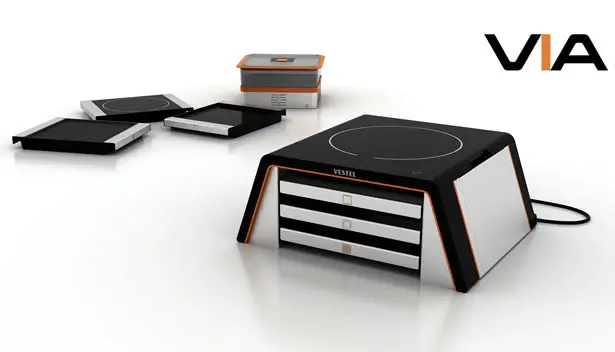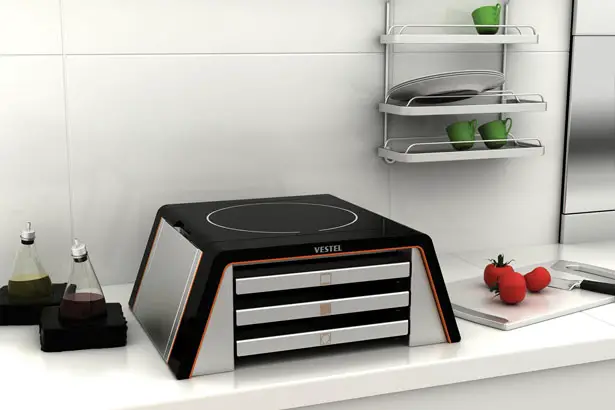 Main cooking area in the middle is designed as an induction cooker. To increase the capacity or to use other cooking methods, the modules are added to the side flip part. To attach the module, flip part needs to be rotated until it becomes parallel with the counter surface. The module is placed on the side flip part and electrical connection is provided with sliding the module. When the connection is provided, the icon belongs to the module appears on the screen.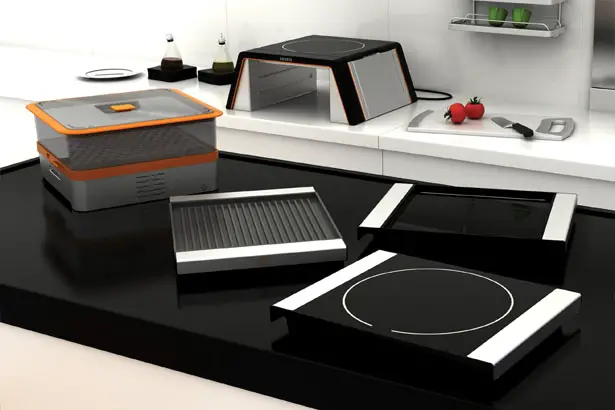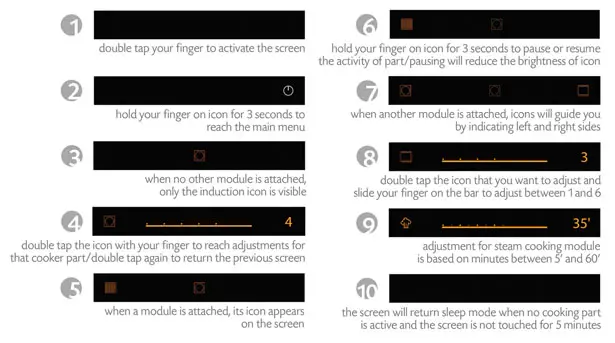 Tuvie has received "VIA Modular Cooking Unit" project from our 'Submit A Design' feature, where we welcome our readers to submit their design/concept for publication.
---
Honda has envisioned Highway Patrol Vehicle for 2025 with its latest concept Honda CHP Drone Squad as response to LA AUTO Design challenge. It's a futuristic vehicle system with advanced technology for 2025 to work efficiently and effortlessly through out harsh environment of California highways. It's been carefully designed so that the highway doesn't have to build new infrastructure.
Honda CHP Drone Squad consists of a 2 vehicle system: Auto-Drone and Moto-Drones. Auto-Drone can be operated as a manned or un-manned mission control vehicle, it deploys Moto-Drones, un-manned motorcycles which can be used for wide variety response or rescue missions.
Designers : Jason Wilbur, Eddie Birtulescu and Raj Rihal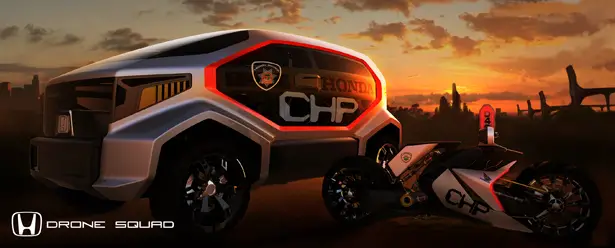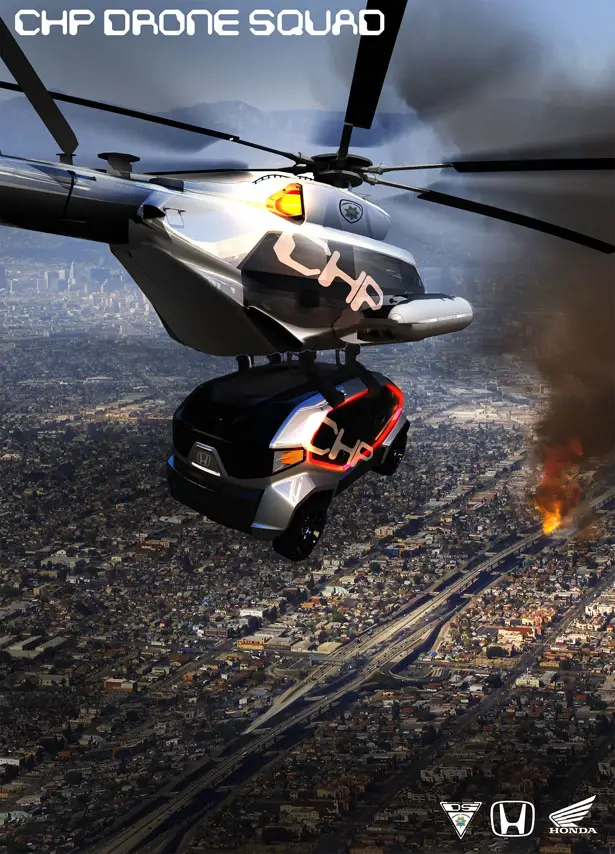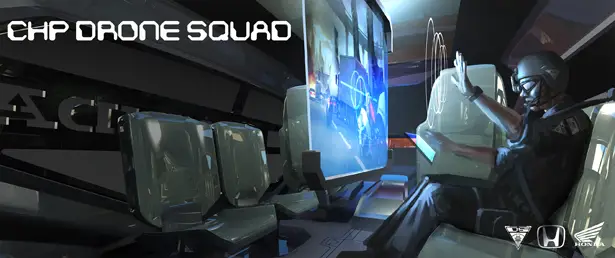 ---