Ono Bikes is an independent E-bike manufacturer from Serbia. It started as hobby, with the idea to produce a different kind of bicycle, which would proffer ergonomics next to none and be good for full range of riding experiences, from comfortable to thrilling, all wrapped in profound elegance. Thus came the first model, Archont.
Archont frames are handmade and each pair of handlebars is unique. Put together, they comprise a distinguished design, best described as fusion of cruiser and low rider, dubbed the easy rider. Thanks to its profile, dominated by a long wheelbase, and the massive electro motor and battery, this leviathan glides with ease and grace, transforming any ol' ride from point A to point B into a pure joyride.
Other models will follow and each will be set to offer an unparalleled posture, the spot and the position you want to be in.
Designer : Ono Bikes
Photos : Mirko Nahmijas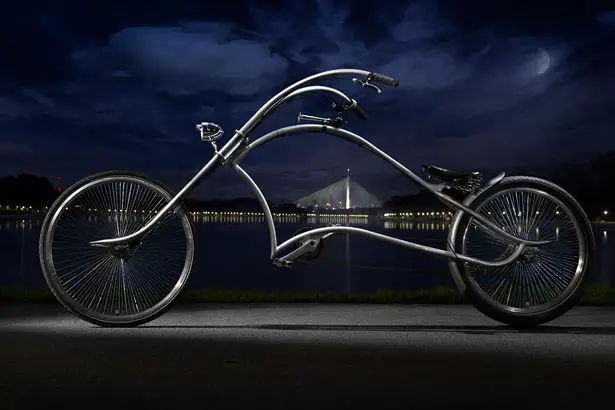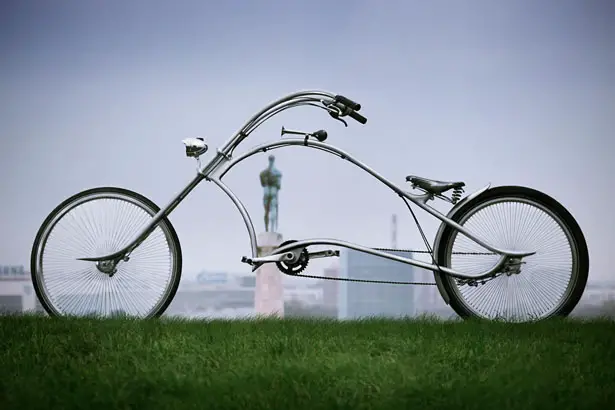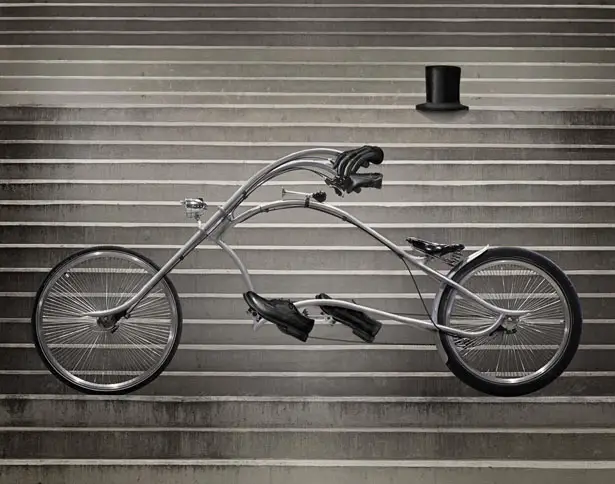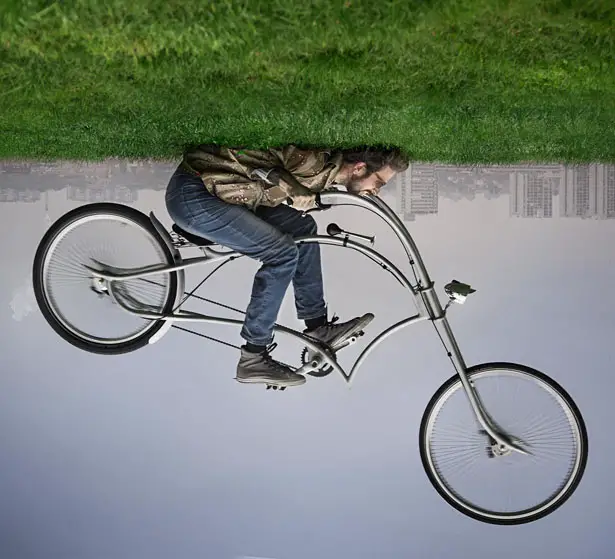 ARCHONT Electro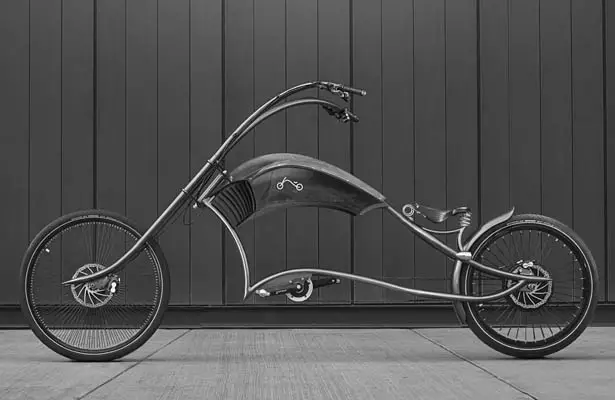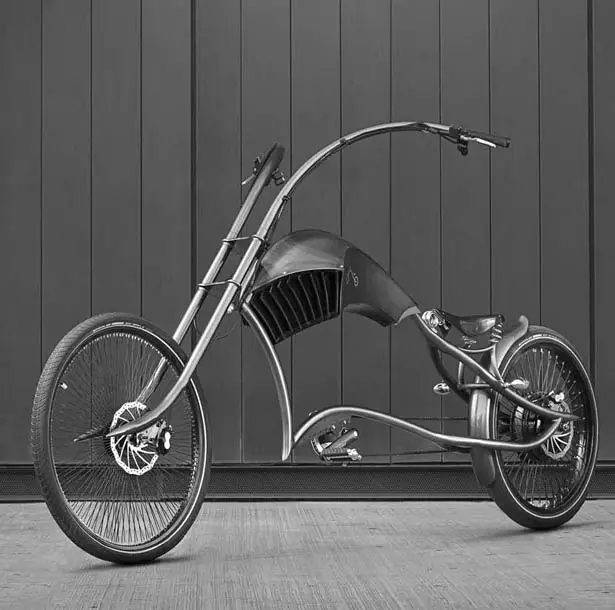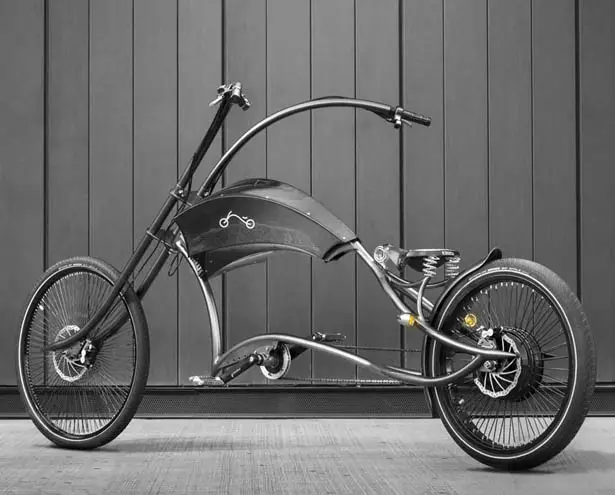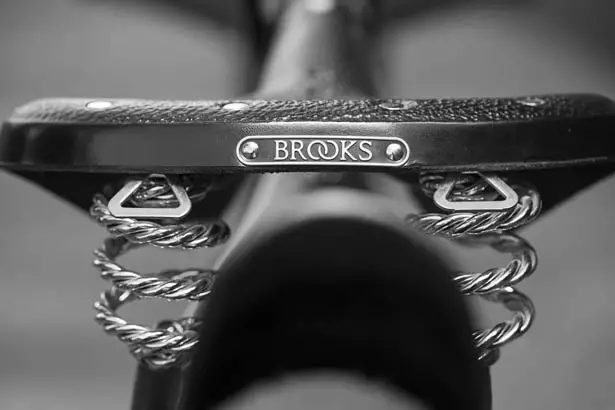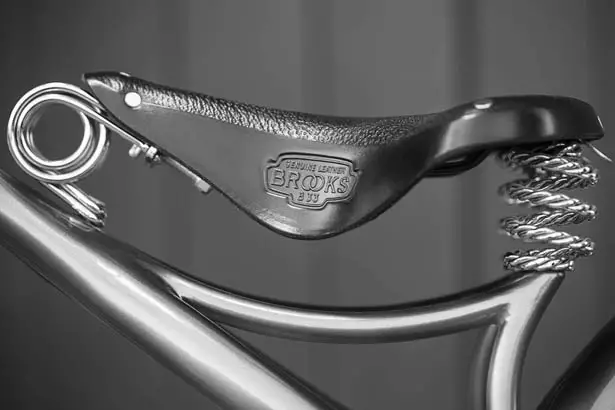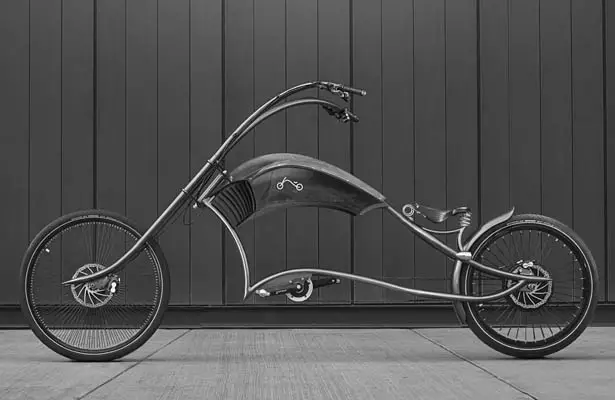 ---
With Retro Alien Couch and Donkey Kong Wall, it makes sense that another creation from Igor Chak is Tie Fighter Table. It's a unique retro furniture inspired by Galactic Empire game.
Lately there have been a lot of galactic battles near my home planet, and we had a lot of Galactic Empire's fighters fall down from the skies. Recently a Tie fighter crash landed near my house and I decided to make some use out of it, so I made a table… hope the Galactic Empire doesn't mind.
Designer : Igor Chak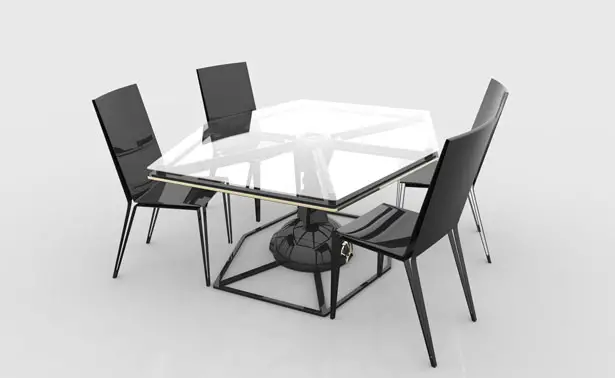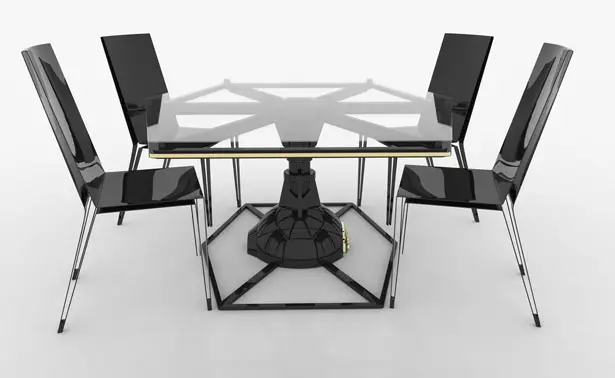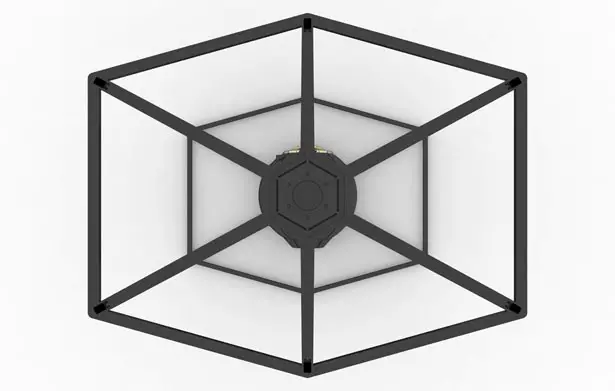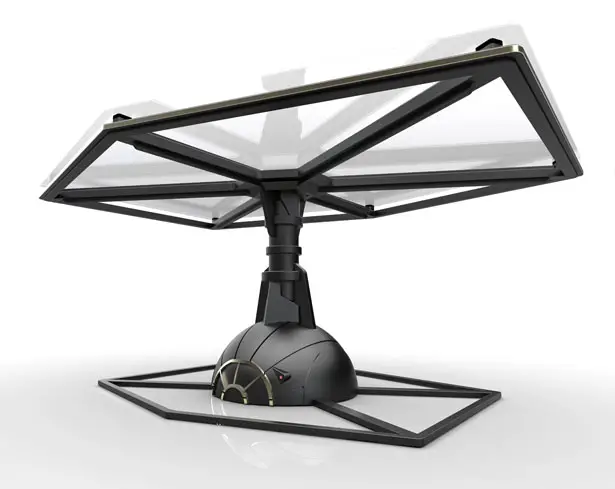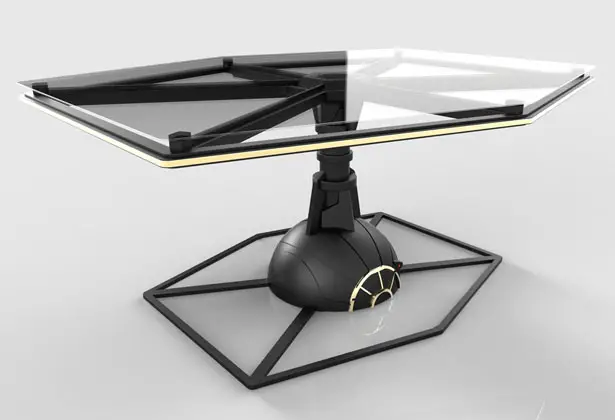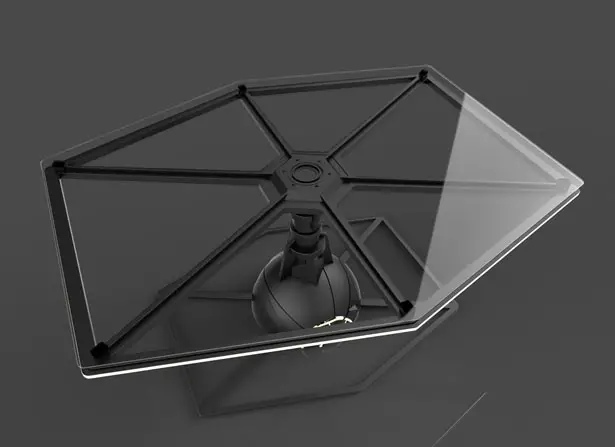 Tuvie has received "Tie Fighter Table" project from our 'Submit A Design' feature, where we welcome our readers to submit their design/concept for publication.
---
Seriously guys, Ludovico furniture set is one of ingenious furniture designs we've seen, we desperately want one. Designed by Claudio Sibille, an Uruguayan industrial designer, Ludovico is a miraculously space saver for a small apartment or room. The main goal of this design is not to let that minimum space limit you from maintaining your contemporary décor.
Designer : Claudio Sibille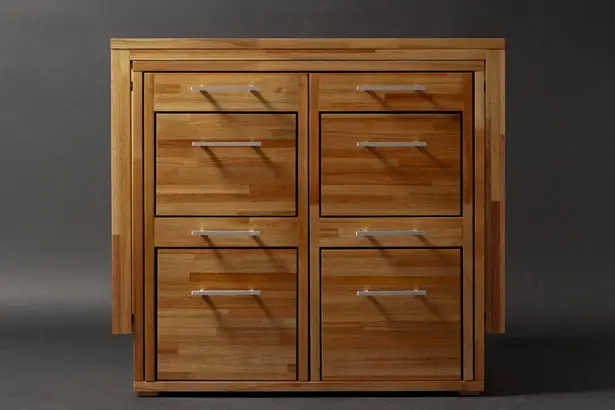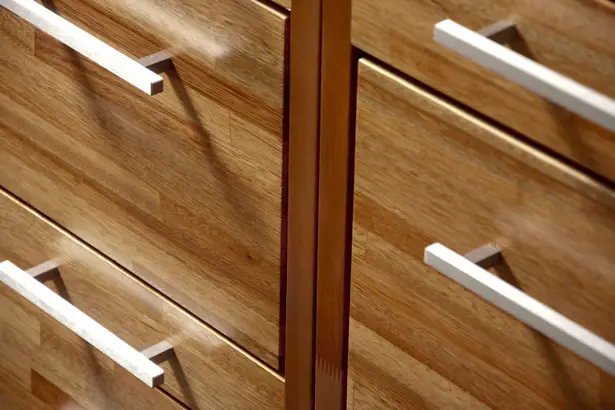 The main concept of Ludovico furniture set actually mimics a puzzle. There are two chairs placed inside the furniture itself, they are incorporated in away that fit exactly the lines of the furniture itself. The are 4 spacious drawers you can use to keep your clothes, devices, gadgets, books, or anything you want to hide in plain view and keep things organized. When not in use, you can slide those chairs back inside Ludovico and give the impression you only have contemporary 6-drawer furniture with minimalist aluminum handles.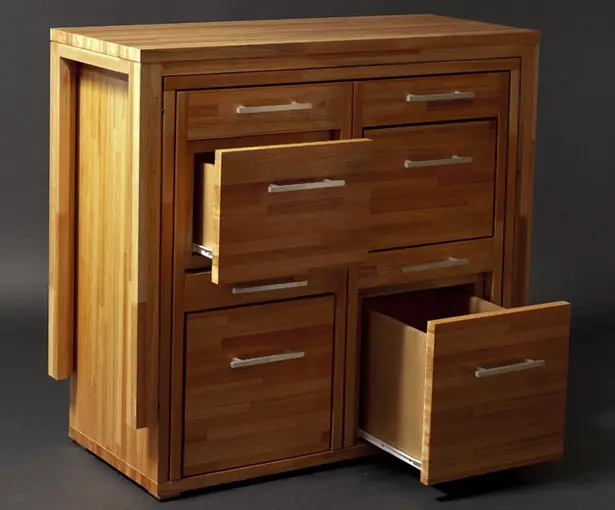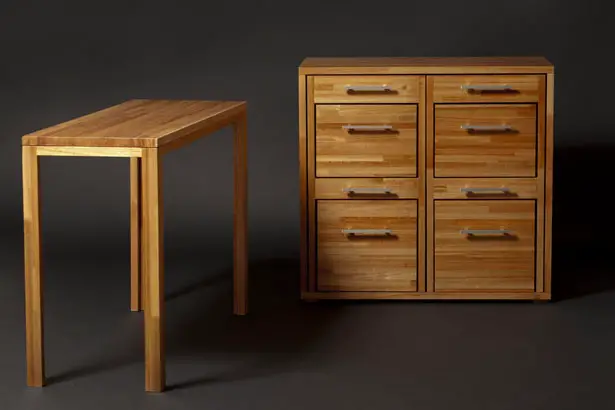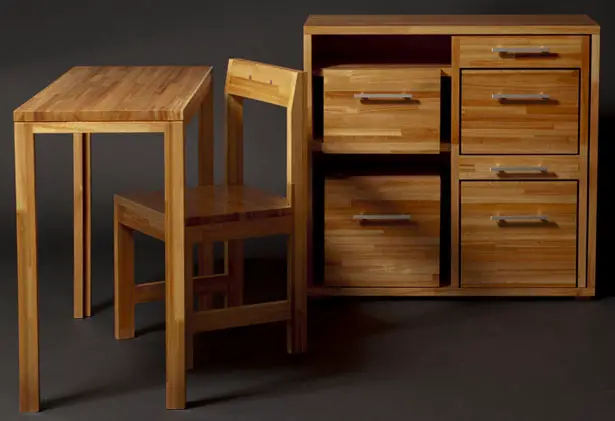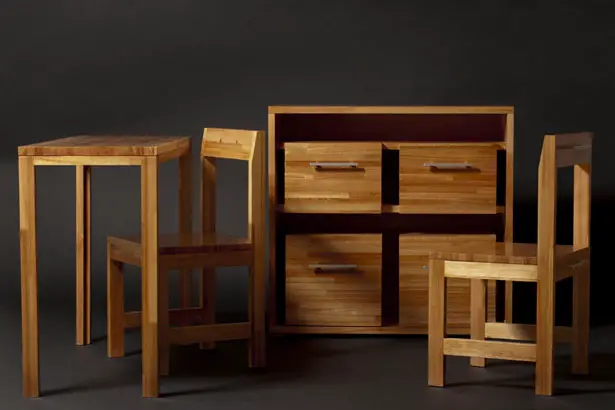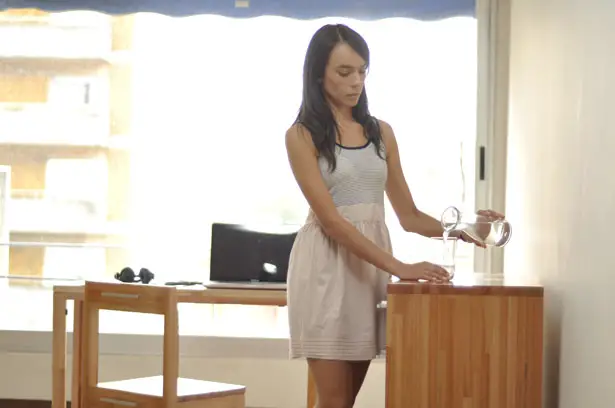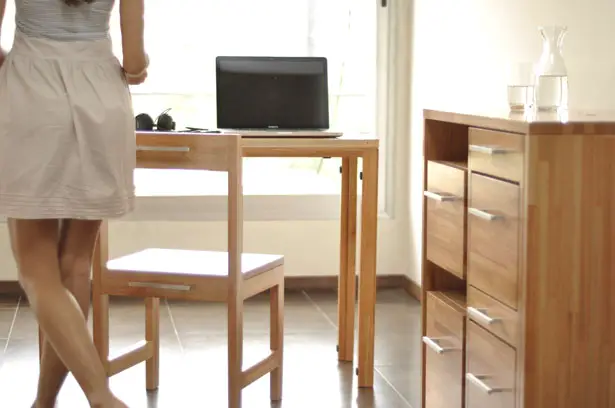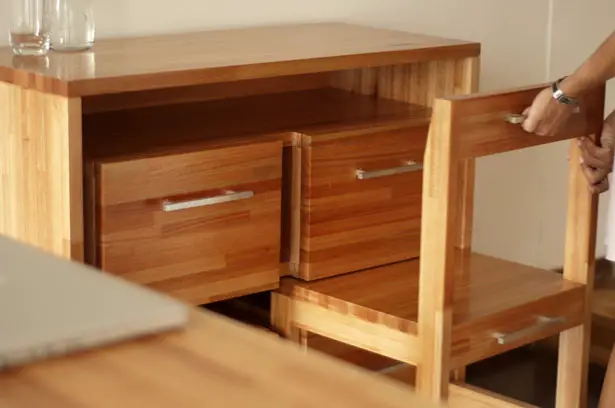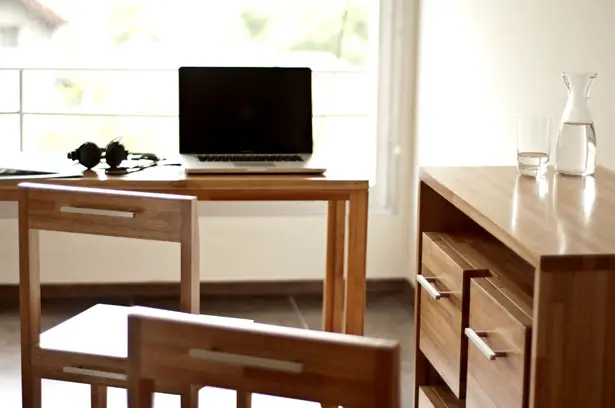 ---