Teaching children the importance of brushing their teeth would be so much fun with Ttone Interaction Toothbrush. This little toothbrush provides exciting, interesting, and interactive experience for children, they can have fun while developing healthy dental hygiene habits. This tool plays music without batteries, it captures kinetic energy produced when your children doing brushing actions. The music is produced by the replaceable brush, when you replace it with a new brush, you get a new musical tune so your children won't get bored. This music encourages children to brush and with the correct time, in this way, parents also know whether their child has completed the brushing time or not.
Designer : Nien-Fu Chen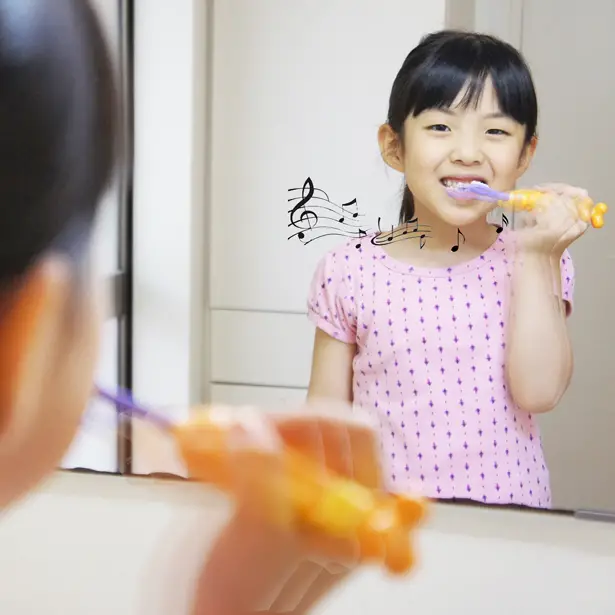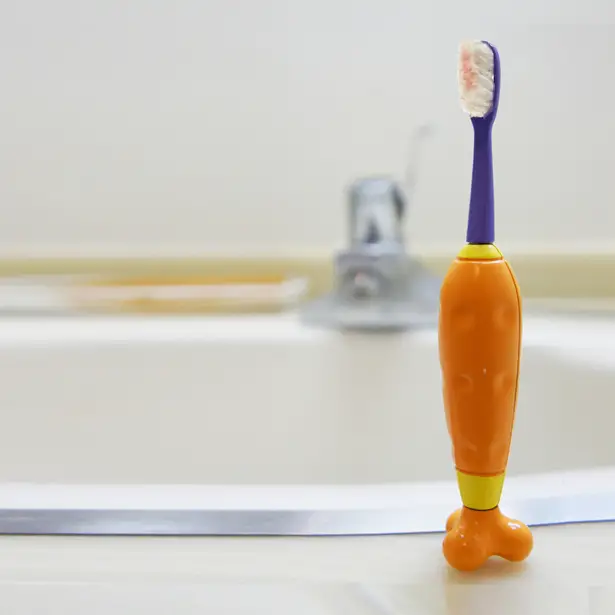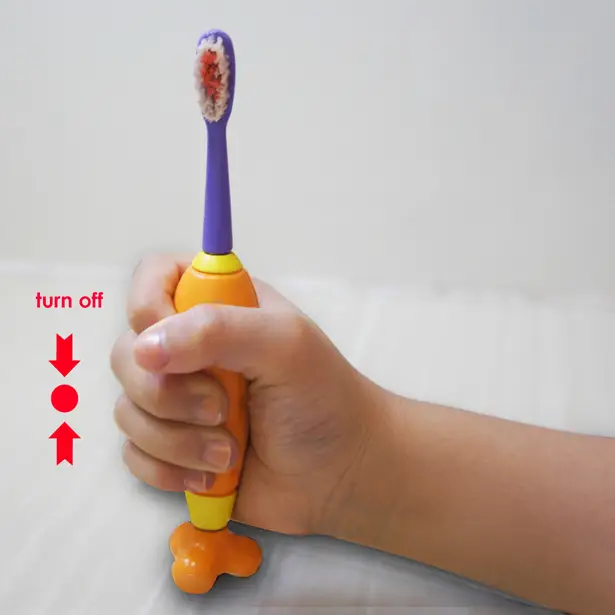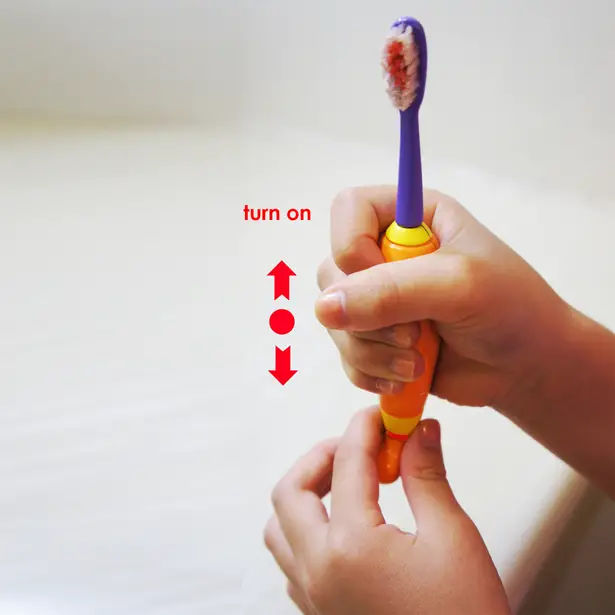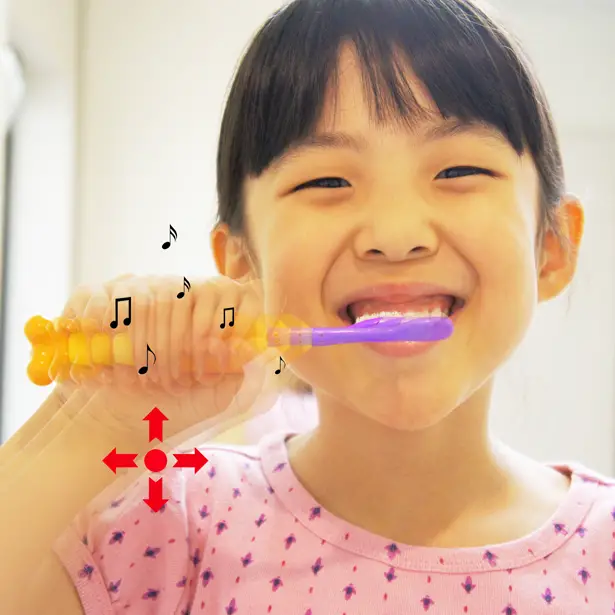 ---
The BMW HP2 Megamoto is the second model in the new HP (High Performance) line and here, too, brand values have been consistently implemented. Driving performance and dynamics have been increased and the motorcycle design reduced to its essential elements. The BMW HP2 Megamoto transfers the BMW HP2 Enduro's attributes of dynamics, lightness and technical perfection to the road. An optimized engine output, an adjustable upside-down fork and the spring strut serve its adaptation for road use, as do a suitable set of tires and cast aluminum wheels. The stylistic expression of this motorcycle is characterized by a compact form, with the emphasis on the front. Viewed from behind and from the rider?s position, its slim silhouette conveys this motorcycle's easy mobility, as well as a touch of sensuality and driving pleasure.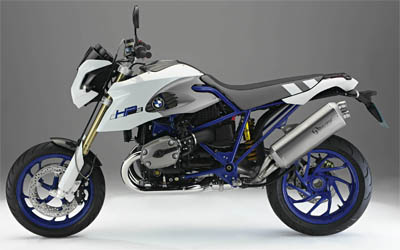 ---
Lightfog, a Thailand design company has won Red Dot Design award for its concept bike that creates better air quality, Air-Purifier Bike (APB). This bike incorporates an air filter between the handle bars that traps dust and pollutants from the air. It also features photosynthesis system (with a water tank) that produces oxygen, an electric motor, and a battery, all of them work together to purify the air and produce oxygen.
While the cyclist is riding the bike, air passes through the filter from the front and then cleaned and released toward the rider. The purifying process runs on pedal-power, the bike frame houses the photosynthesis system but even though the bike is parked, the purifying process still continues using battery power.
Designer : Lightfog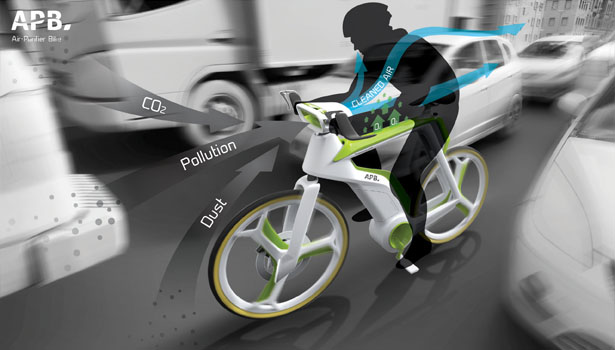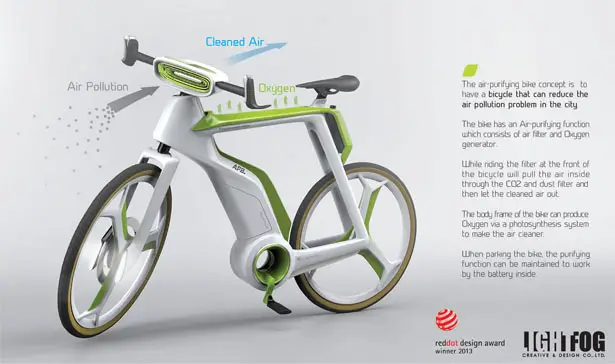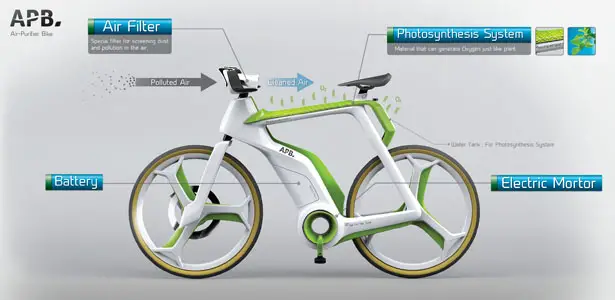 Click above image for bigger view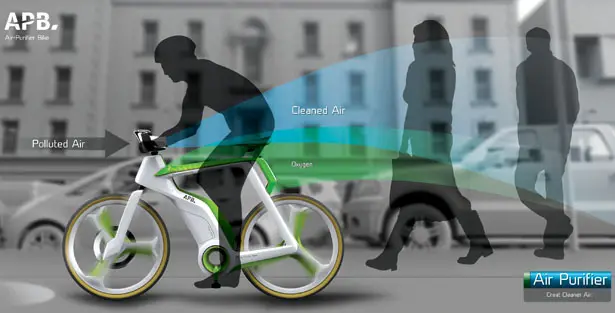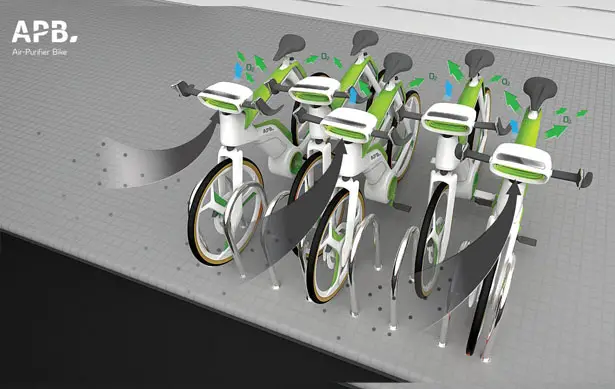 ---