The Butl-R-Bot is a futuristic robotic kitchen assistant that features responsive artificial intelligence and innovative advanced technologies like humanistic arms, cameras and advanced sensors, fan arrays with movement ability, and many more. With all these useful features, this robot can cook meals, take order and collect food and even it can interact with kitchen appliances and utensils. Butl-R-Bot can fit in any size of kitchens with its compact shape (only 35cm wingspan) and can work under almost any sorts of environment. This functional kitchen assistant will let the busy and stressful future users to spend more time on entertaining activities or at work.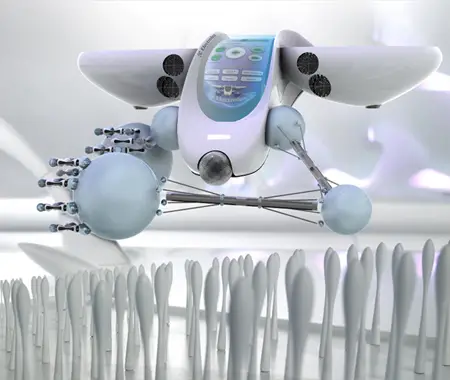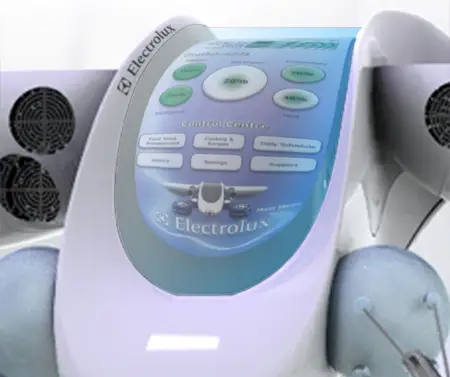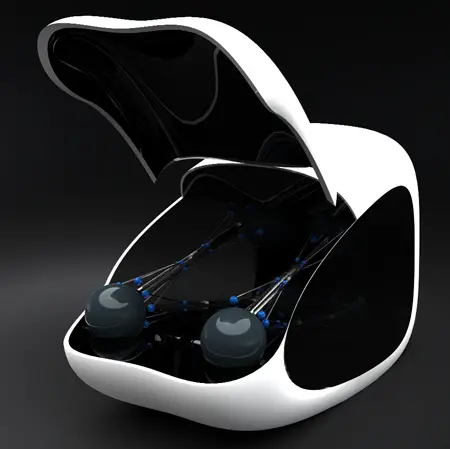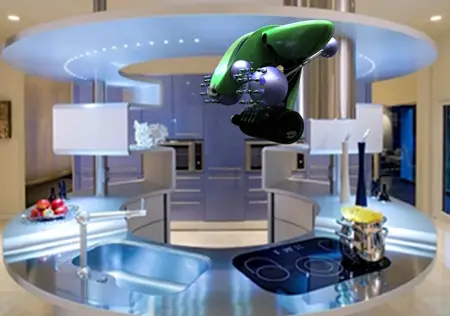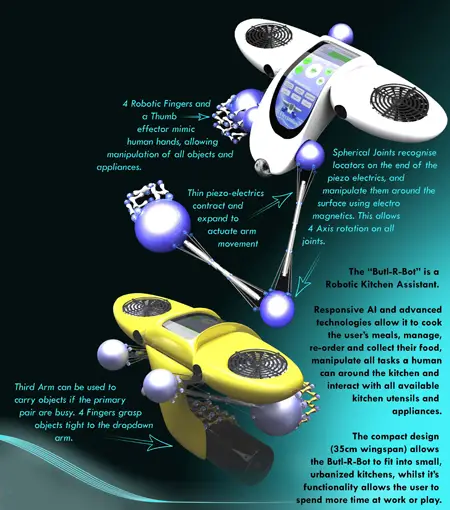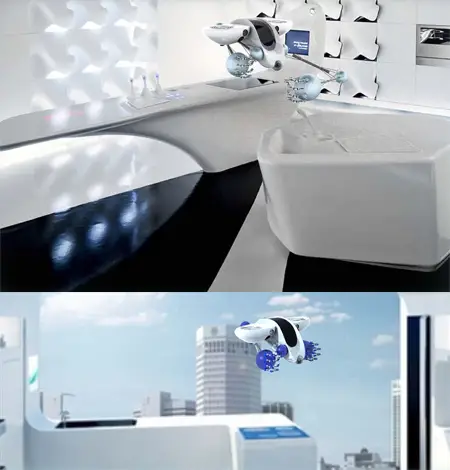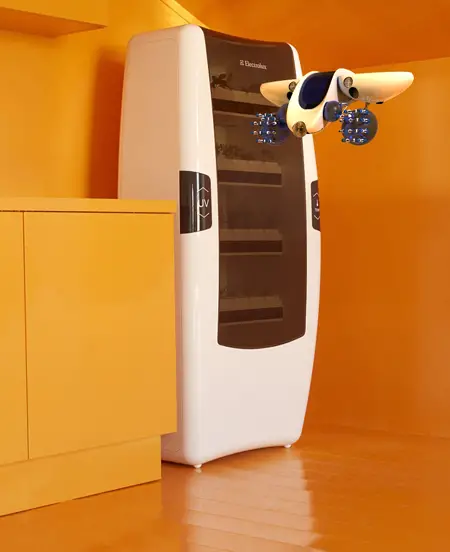 Designer : Tim Leeding
---
By implementing the principle of "Form Follows Function" which usually is associated with modern industrial design, Tom Dixon has created unique and beautiful Fin Light Round Copper. Instead of hiding the inner systems, this British industrial designer exposes them on the outside making this round pendant lamp looks visually intriguing. Those electrical components which are usually invisible are now becoming the integral part of the design.
Fin Light Round Copper comes in choices of rounded square or round with 3 different color options: bronze, blue or steel. What a beautiful self-contained piece featuring both a shade and light in one.
Designer : Tom Dixon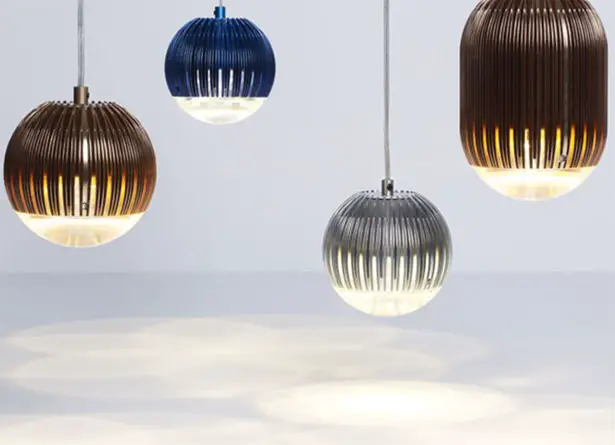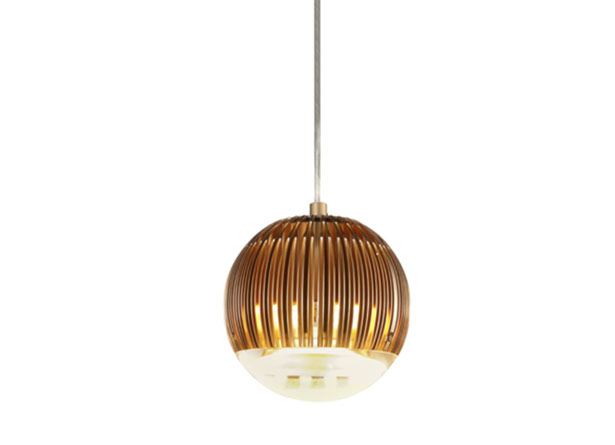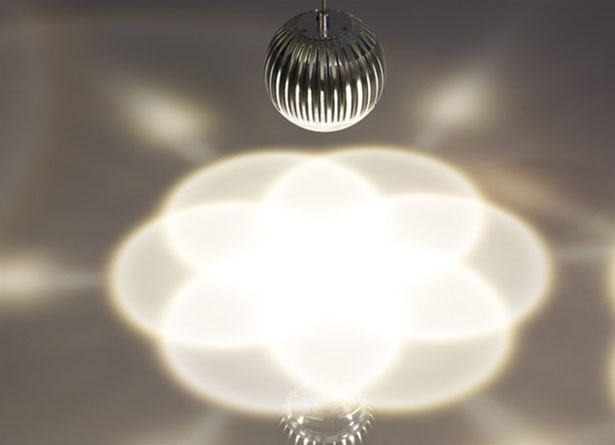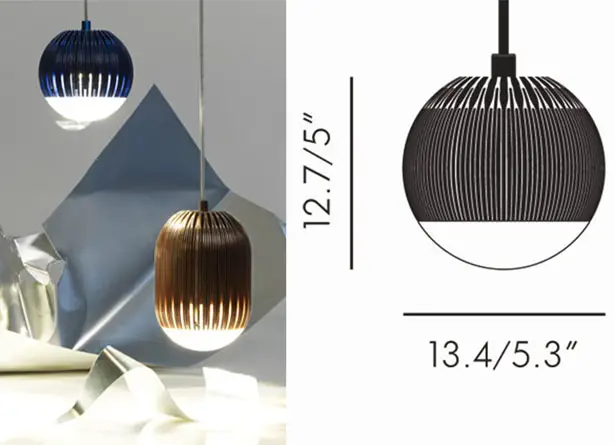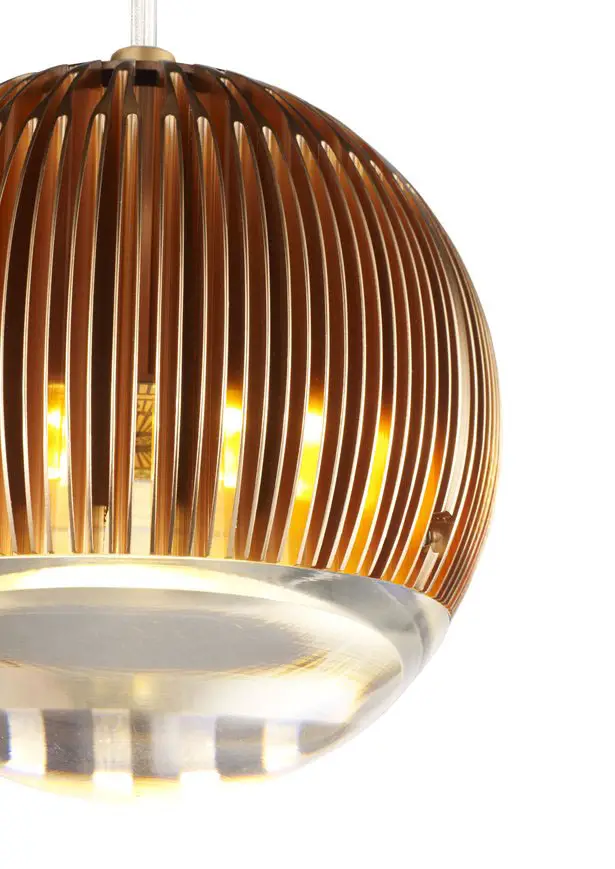 ---
Modern and futuristic lounge design brought to you by Tobias Wallisser and Chris Bosse, beautiful architecture inspired by artic slabs of ice. Based on arctic glacier landscape, the decoration style has sharp edges in a darkly gleaming sea of ice. The Lounge has been created in international cooperation with the firms of SIX INCH, Belgium, Global Membrane Designs (Australia) and Bertrandt AG, Germany.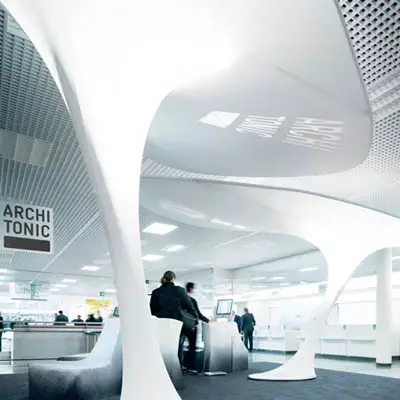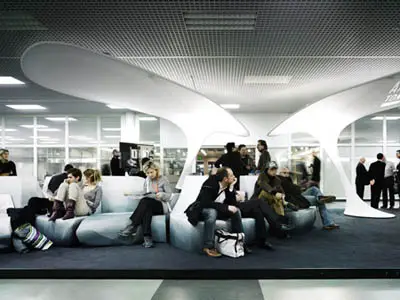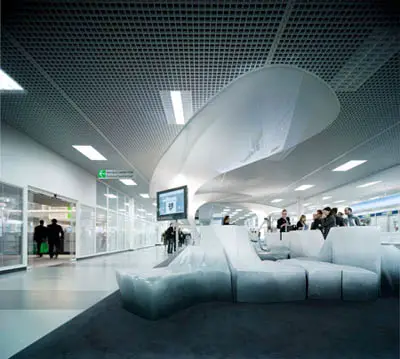 Designer : Tobias Wallisser and Chris Bosse
---