Mark Hostler, a transportation designer, has envisioned the next generation of hypercar called Maserati LaMaserati. It was inspired by LaFerrari platform, utilizing the same V12 engine with re-turned KERS system to reduce the overall weight. Graduating from Staffordshire University, Hostler has designed LaMaserati to be the purest expression of the Ferrari's core values, which are elegant, stylish, striking presence, high performance with finesse.
Built around the flagship of LaFerrari hypercar, LaMaserati in so many ways are more like Maserati MC12 which was built around Ferrari Enzo. Take a look at those smooth curves, sweeping widescreen, and aggressive front fascia along the classic Blue and White color scheme link LaMaserati aesthetically to the Maserati range and the company's heritage. The airflow inspired bodywork is designed with a focus on smooth, unbroken lines and fluid surfaces wrapping around the wheels, creating a contemporary and dynamic aesthetic.
Designer : Mark Hostler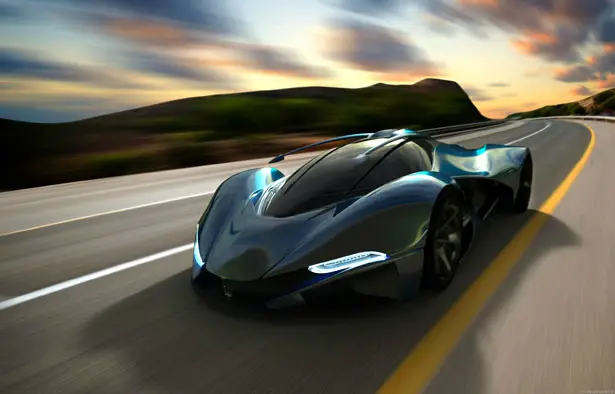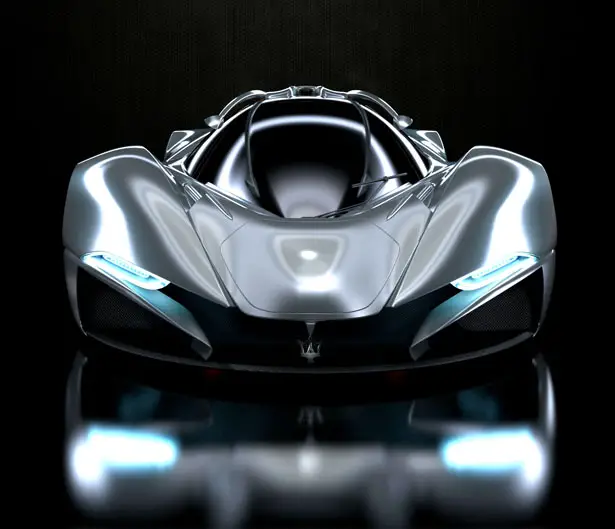 With Laferrari's Kers system removed to save weight, and the Ferrari 6.3l V12 re-tuned to compensate for the loss of power and torque, LaMaserati is geared more to the sensation of driving than final performance figures. The lightness, handling, and an analogue driving feel take priority over power and overall speed.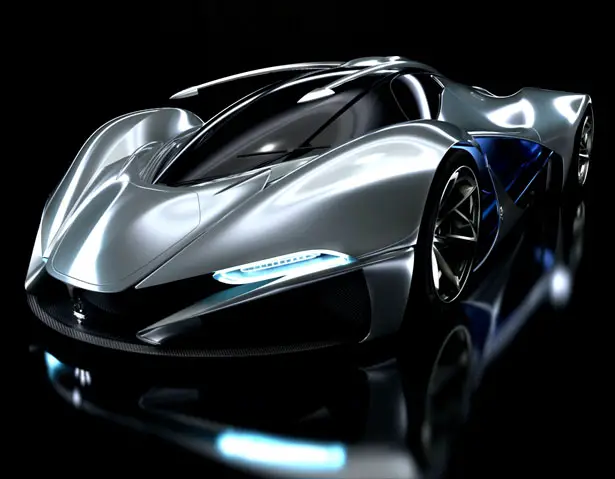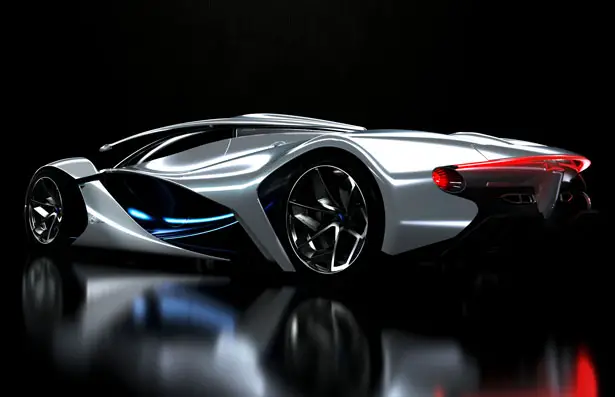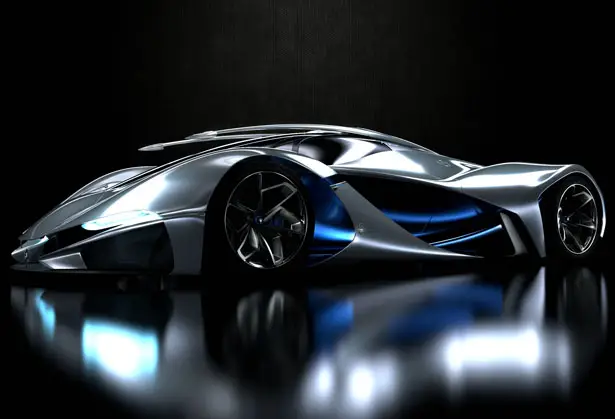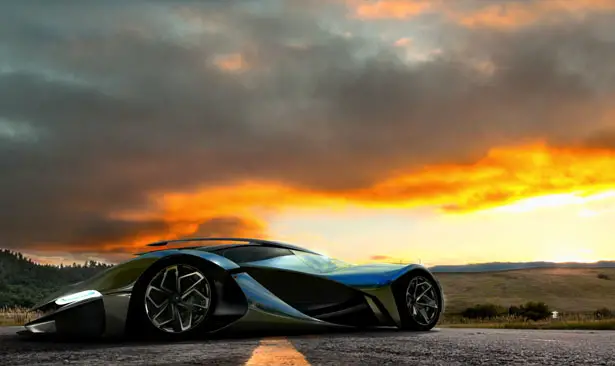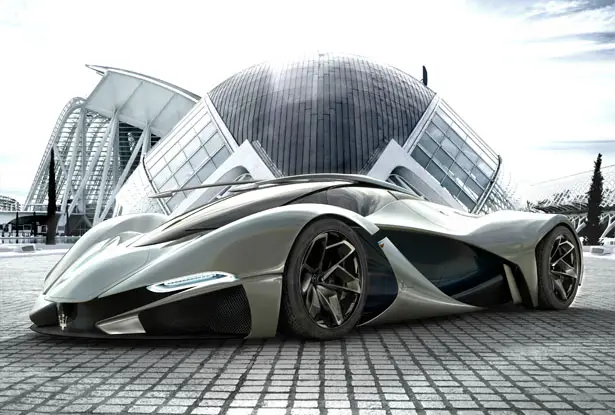 Tuvie has received "Maserati LaMaserati Car" Project from our 'Submit A Design' feature, where we welcome our readers to submit their design/concept for publication.
---
The Cosmos Bed takes you to get on board to the journey of relaxation, sleep, and rest. It's a partially open bed that provides a sense of privacy when you lie on the bed, it's been designed to give you the ultimate comfort and security. The overall shape looks like an egg or a capsule.
It's a high-tech bed, inside, you can find audio system to listen to your favorite/relaxing music to keep your company while sleeping, you can also setup an alarm clock to wake you up in the morning. There's therapeutic LED lighting system along with aromatic dispenser to soothe you before sleep. The flexibility allows you to adjust the slope of the mattress just the way you like it. Beautiful and cozy bed for anyone who has the space, it looks pretty large to us.
Designer : Natalia Rumyantseva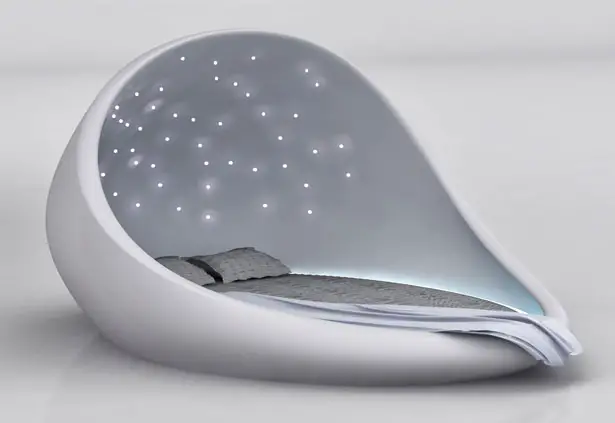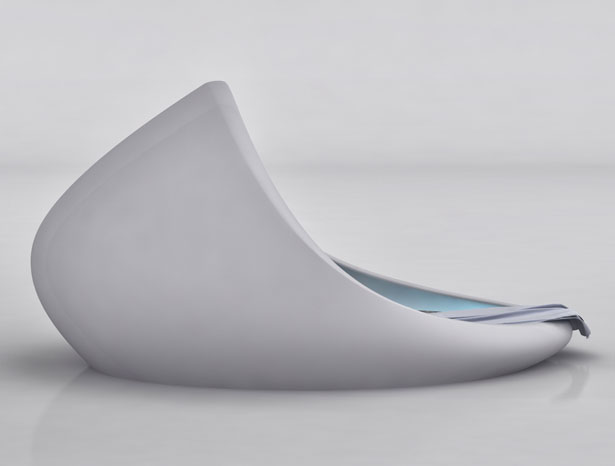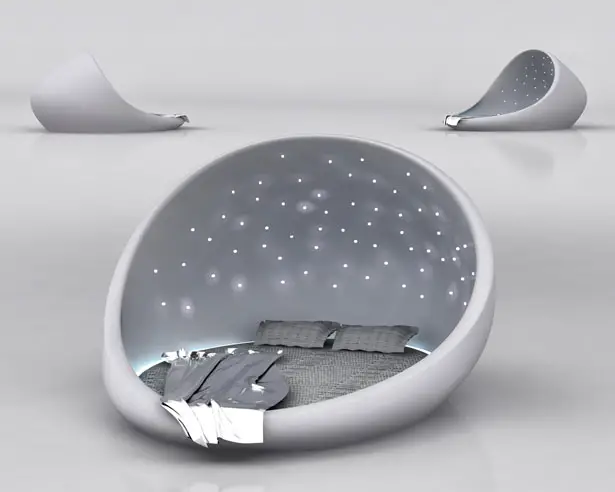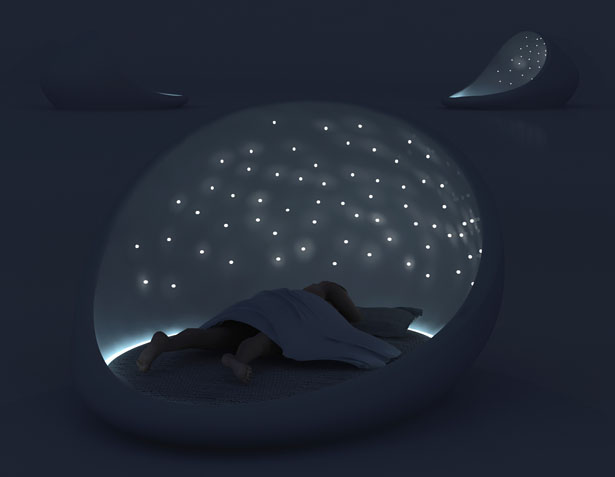 Tuvie has received "Cosmos Bed" project from our 'Submit A Design' feature, where we welcome our readers to submit their design/concept for publication.
---
East and West. Industrial design and craftsmanship. Two cultures and two design languages usually far apart from one another blend in the common language of design and tell the story of a project that spans from research to the creation of innovative products for markets around the world. This design and cultural blend produced Fusion: two kitchen knives made of ebony and white maple. Handmade in Kyoto as a limited edition by Japanese artist/craftsman Issei Hanaoka, these knives are inspired by the traditional Japanese art of wood crafting and they have a minimalist design: extremely simple yet modern and universal.
Both knives feature an ergonomic handle for slip-resistant ultra-comfort grip. They are available in two sizes and two types of blade: serrated, ideal for bread, and non-serrated, ideal for cheese, fruit, and desserts. The seamless design allows for unparalleled cleanliness and easy care. Thanks to their ultra-fine edge, the knives are extremely sharp but also easy to sharpen. For the packaging, the traditional Japanese boxes "Kiribako" have been re-defined according to Italian design where shape is driven by purpose. Here the boxes enclose the products and protect them from humidity and the passing of time. Both models are available on demand.
Price: 12.000 Yen (Short) / 18.000 Yen (Long)
Dimension: W262 x H34 x D18 mm / W358 x H34 x D18 mm
Material: Ebony / White Maple
Designer : Andrea Ponti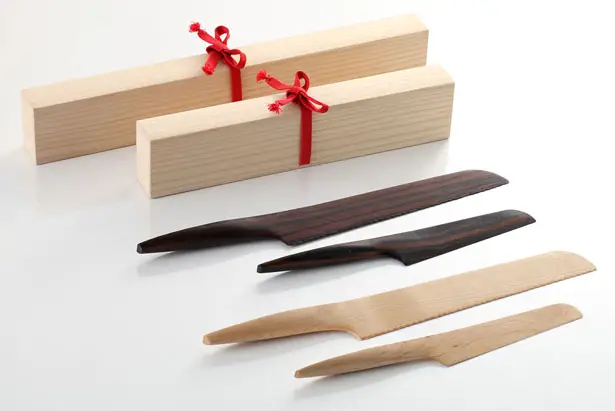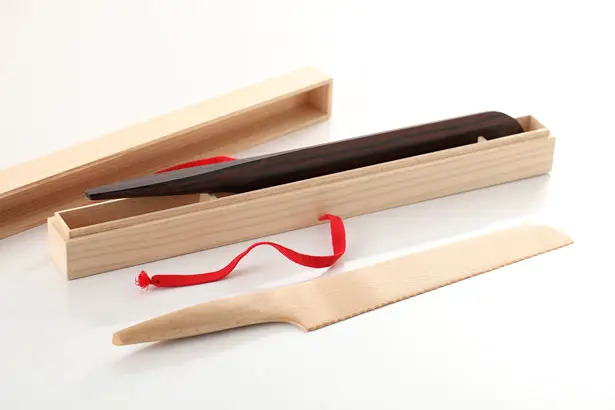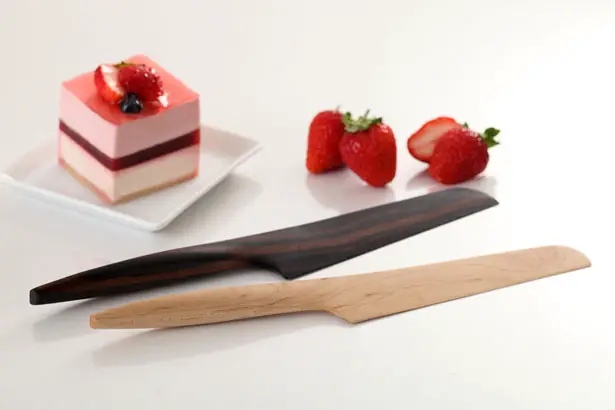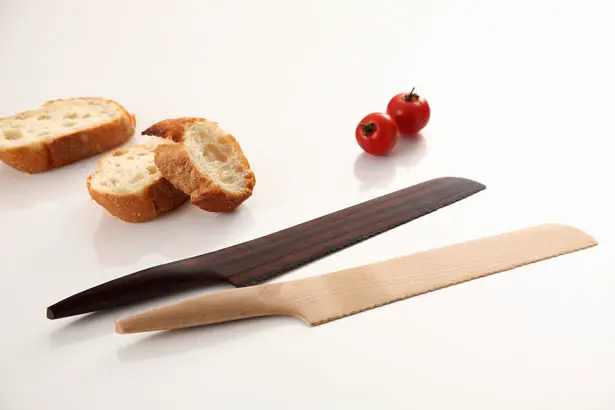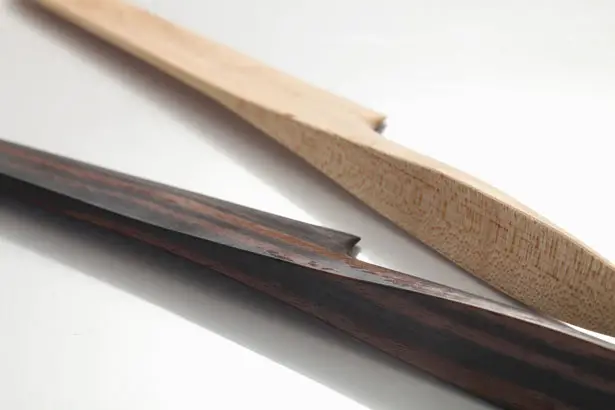 Tuvie has received "Fusion Wooden Kitchen Knives Collection" project from our 'Submit A Design' feature, where we welcome our readers to submit their design/concept for publication.
---