Due to the increasing pollution, traffic congestion as well as high fuel costs in many advanced countries, many people opt for using bicycle. Although bicycle serves its intended purpose, safety and security considerations appears to be the foremost issues at the vanguard of cycling culture. These days, many people have a common inconvenience of having to safeguard their bicycle. The issues pertaining to locking their bicycle, having to carry the helmet wherever they part has become cumbersome. To rid such inconvenience, Head-Lock functions was unveiled. Functioning both as a hood and a bicycle wheel lock, part of Head-Lock's casing rotates in order to clamp on the wheel, with the lock being maneuvered effortlessly with a simple dial onto the side of the hood. Well, this simple device is certainly anti-theft and reduces the burden for cyclists.
Designers : Lim Seokjoong, Kim Younghye, Kwon Zion, and Na Hyesook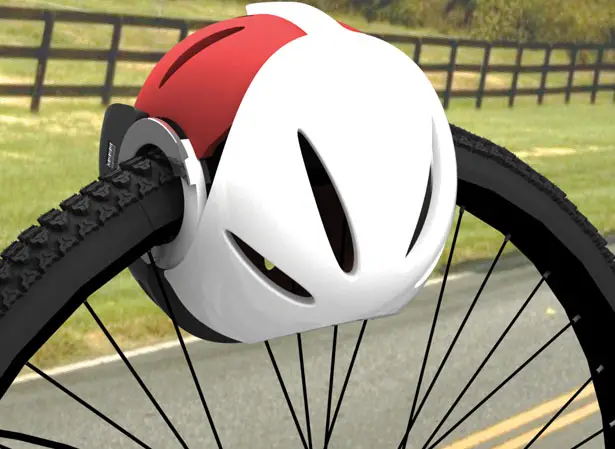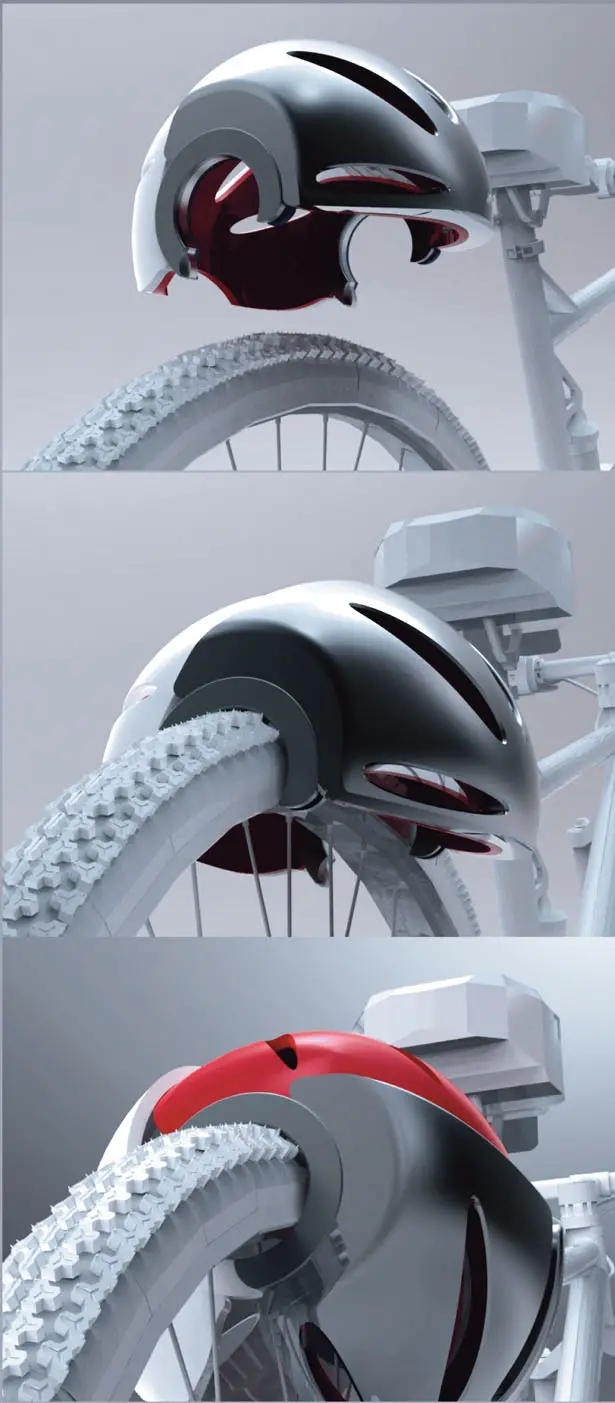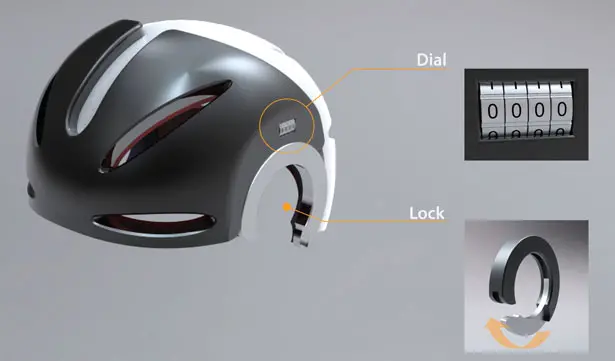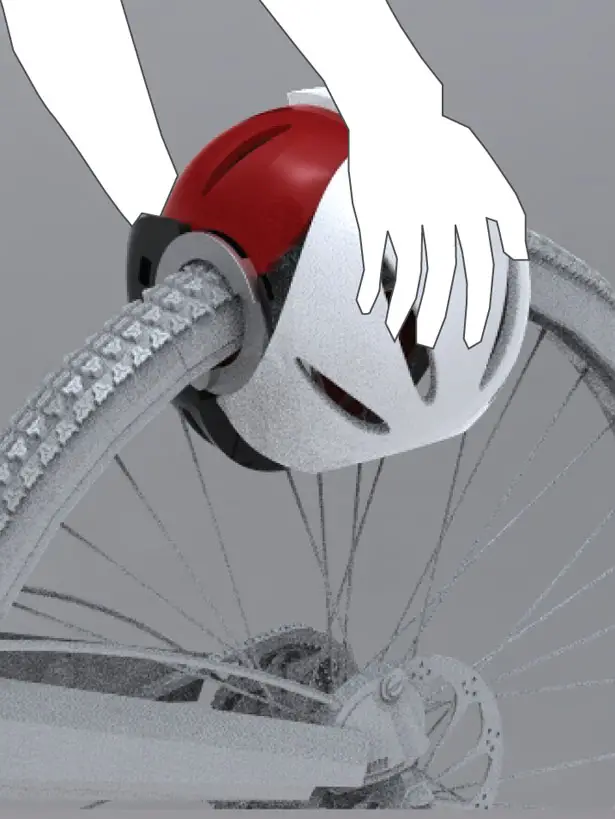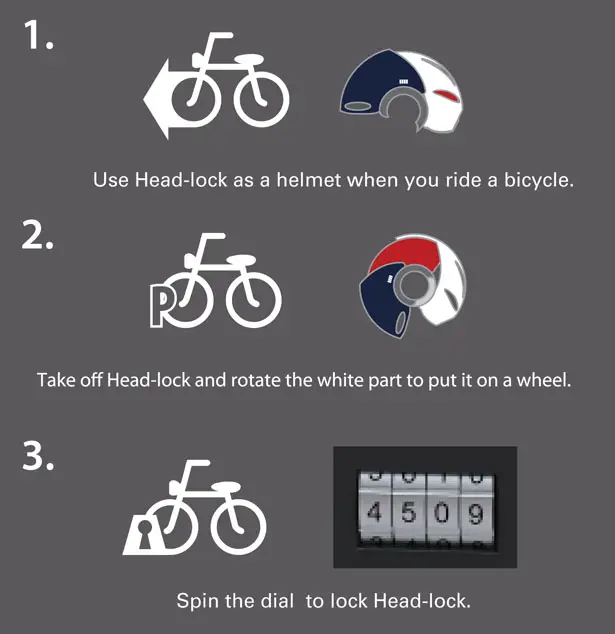 ---
Folding bike design evolves every single day in order to provide us with best transportation, easier and more efficient in big cities. This concept folding bike is built over an aluminum chassis that folds in the middle. The transmission is integrated in the structure and needs no chain, this way the maintenance is easier. When it folds, the high of the handle is perfect to let the user to pick it and take it easily inside any bus or train.
Designer : KILO Estudio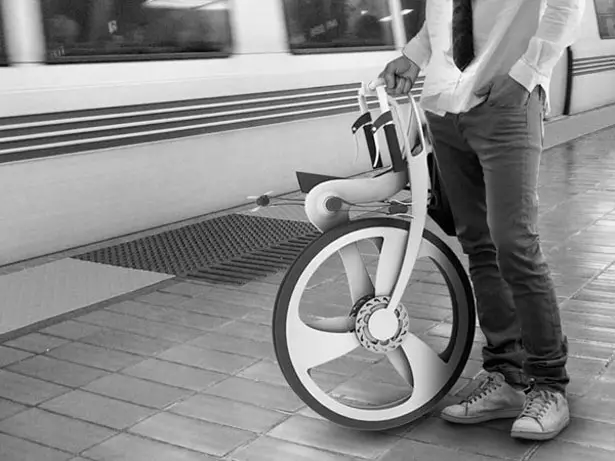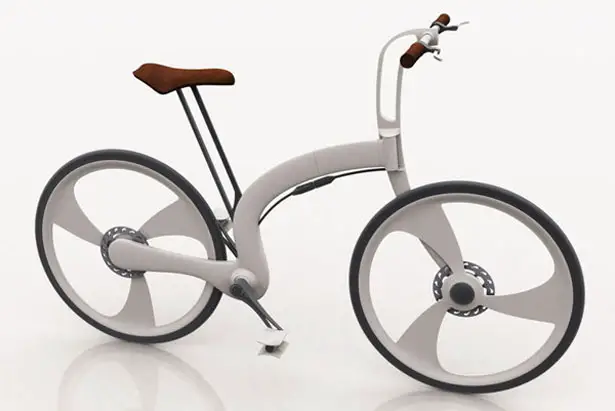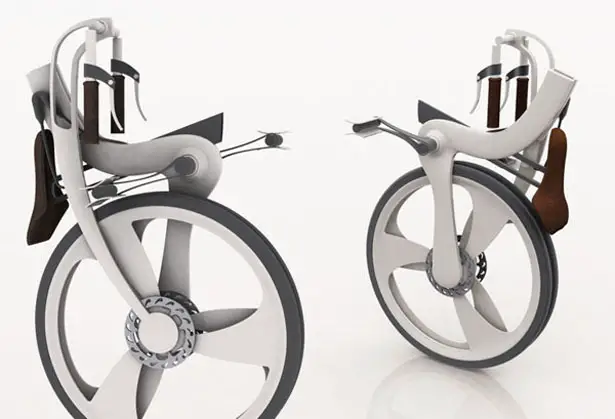 ---
Something has been designed for safety and protection of your motorcycle. Check out this unique defense system with burglar alarm that is totally different from what you must have seen earlier. It completely covers your motor bike from top. The motorbike will look absolutely different once covered with this defense system. Bike will be protected from thieves as it has a burglar alarm and also safe from dust. This system is being proposed in order to break the present bases and creating a new and improved defense system for motorcycles. One can surely try it out for a different protection system.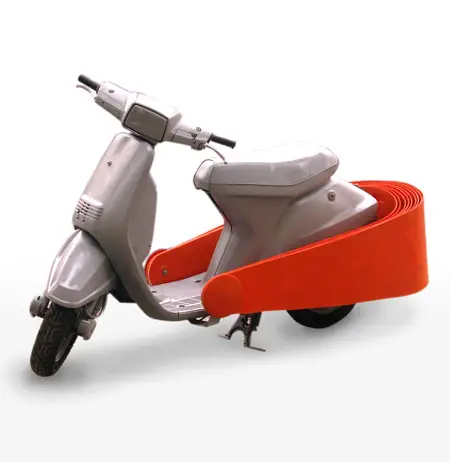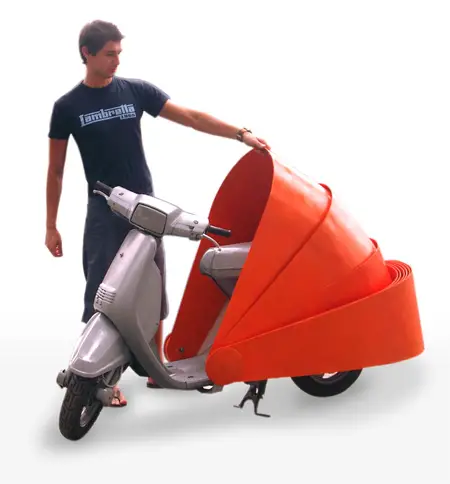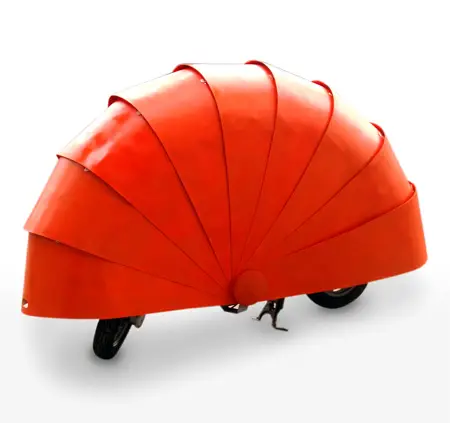 Designer : Marc Graells
---