The Moving Kitchen concept has been designed to move anywhere, even in a tiny sized kitchen, and allows easy cooking as well as eating outside the house. There are many hidden functions of the product that will surely amaze the users, and the same time will prove very much functional. Under the tabletop dish, an induction has been placed that is meant to be used for cooking. There are folded tables on both side of the moving kitchen on which users can put dishes and other ingredients of cooking. There are trays to move food from one place to another and contains storage space for cooking materials along with wheels on the bottom for easier movement.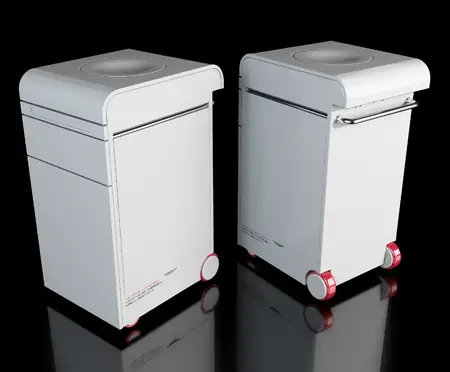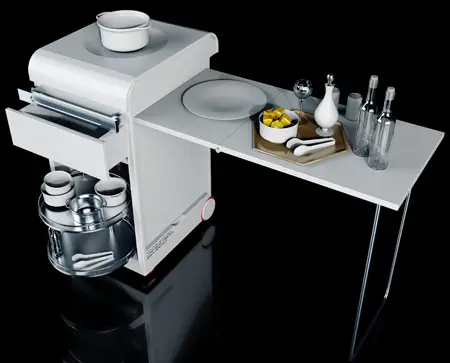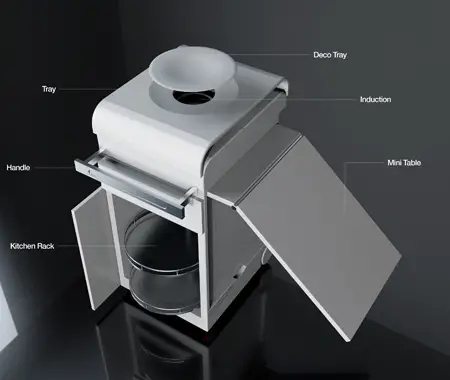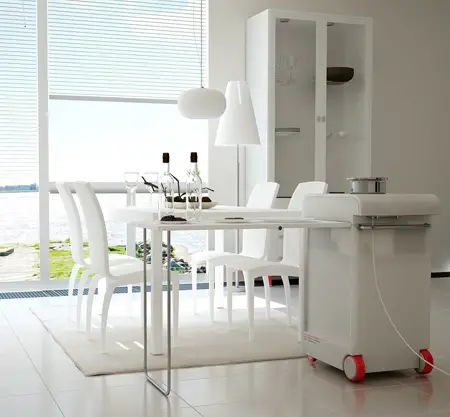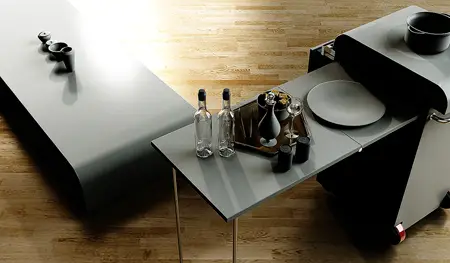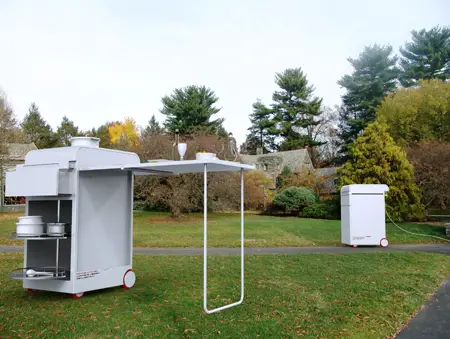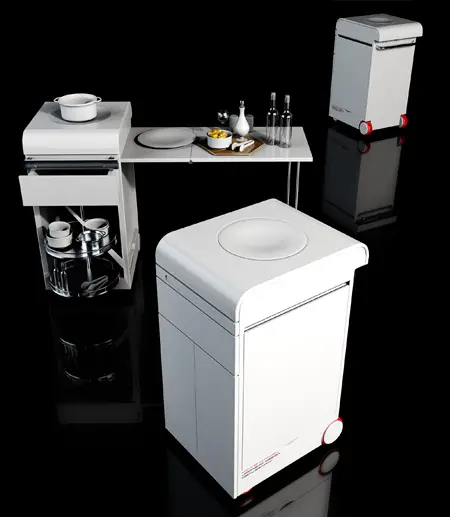 Designer : Joongho Choi
---
Lux is an innovative technology brought to you by Mae Yokoyama, a Konstfack student, that shows the means of getting benefited from the sun and how to turn energy into beauty. This is actually a necklace that comprises solar panels in order to accumulate energy from the sun during daytime. This accumulated energy then is used to lighten the LED bulbs to give an appearance of dazzling pearls of this fashionable necklace. This useful product will help people realize the value of sun and will give a feel of elegance to fashion concerned personnel. After charging for two hours only, the pearls can remain on for a minimum of four hours.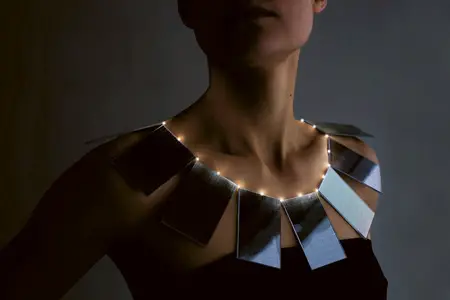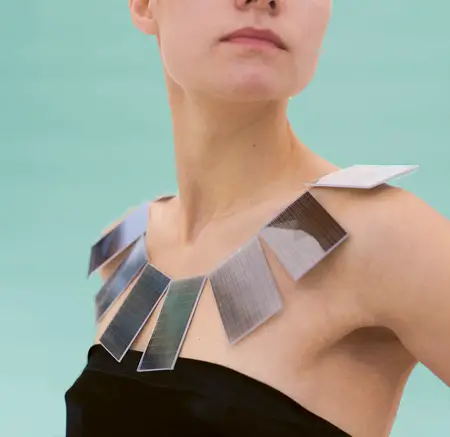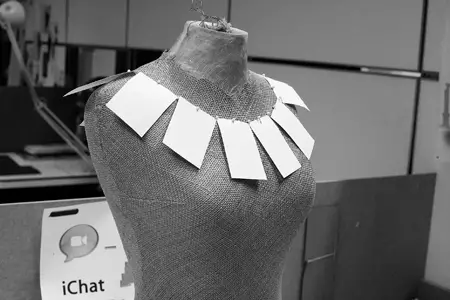 Designer : Mae Yokoyama
---
Snowcorn is a bracelet like concept device with sixth sense which includes a built-in projector, a camera and Wi-Fi connectivity. Moreover, this device can be placed anywhere on around your neck or chest. The transparent part of this device is a screen that can show basic functions or time and more complicated controls are done by the projected UL. You will be able to customize it with your desired color and style. This device will allow you to scan a business card to include the person's particulars to your address book via Wi-Fi. Another key benefit of Snowcorn is you can translate a word or phrase that is unfamiliar with you in a book.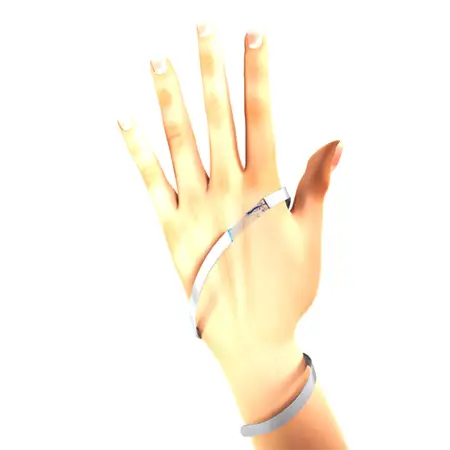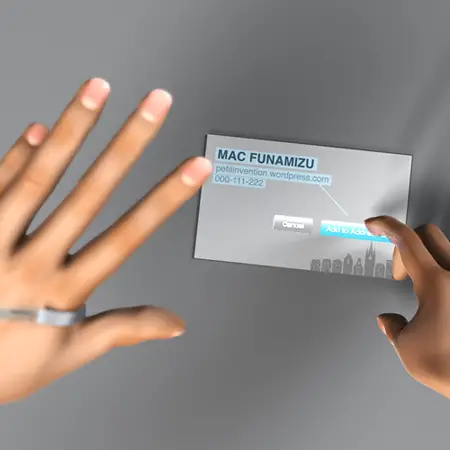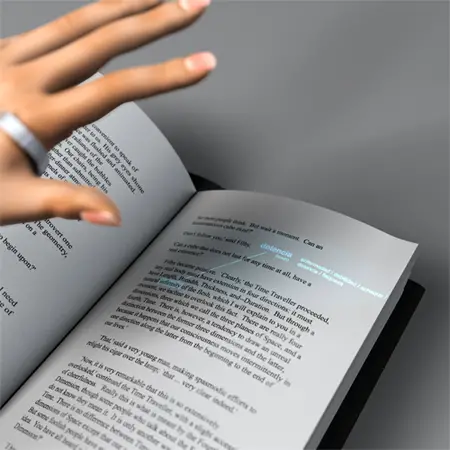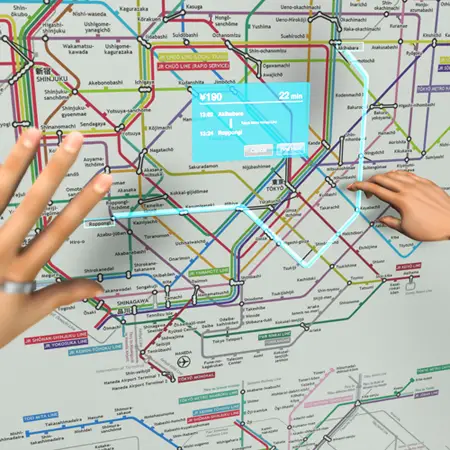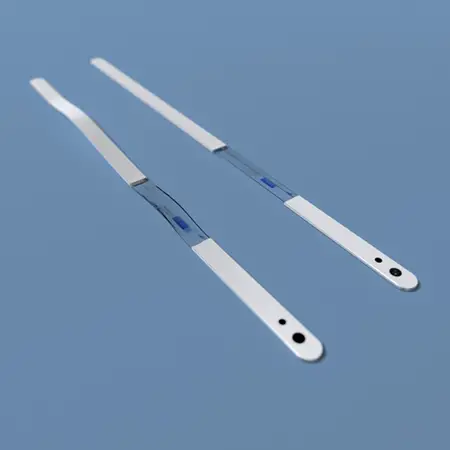 Designer : Mac Funamizu
---