Time in Notes watch concept was proposed by Laszlo of Hungary for TokyoFlash. This watch has been designed using e-paper in which the time is indicated by melodious musical notes. It has AM/PM utility and also consist of 440 Hz "A" resonance to help in tweaking the musical instruments. There is an option to disable the sound function and the time can be represented only in notes.
Designer : Laszlo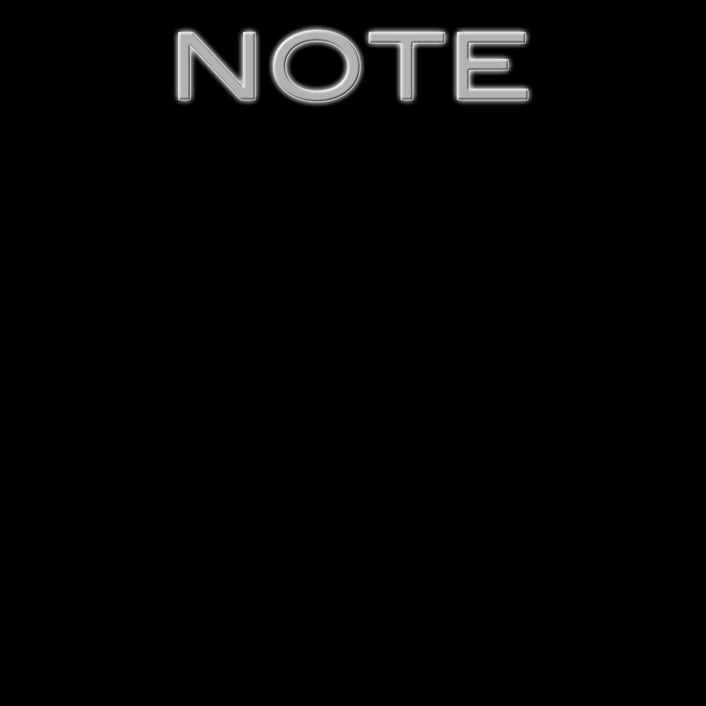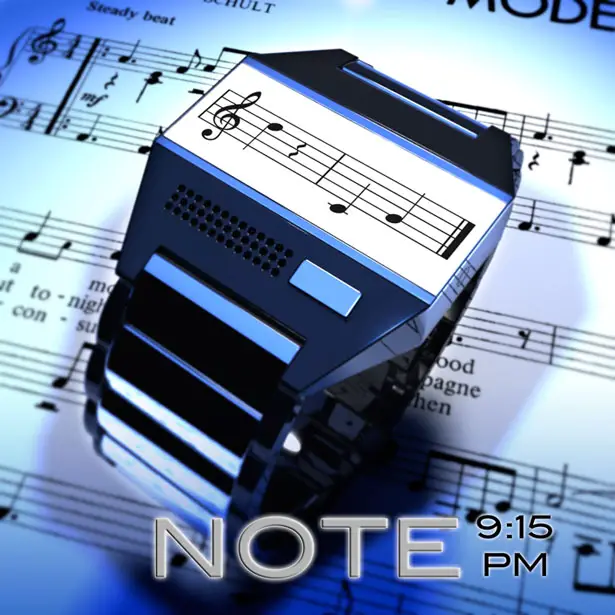 The idea of showing time musically is considered to be creative and an incredible idea. The product will have a warm welcome among the musicians and total music geek. The design of the case, strap and the display of the watch are beautifully designed and give an elegant look. Notes written on e-paper add an advantage to the grace of the product. It's beyond imagination to create an excellent product that simply tells the time with a musical note. Unfortunately, not everyone can read music, so this watch target market would be limited. Time in Notes watch would change the phrase "watch/see the time" as "listen/hear the time".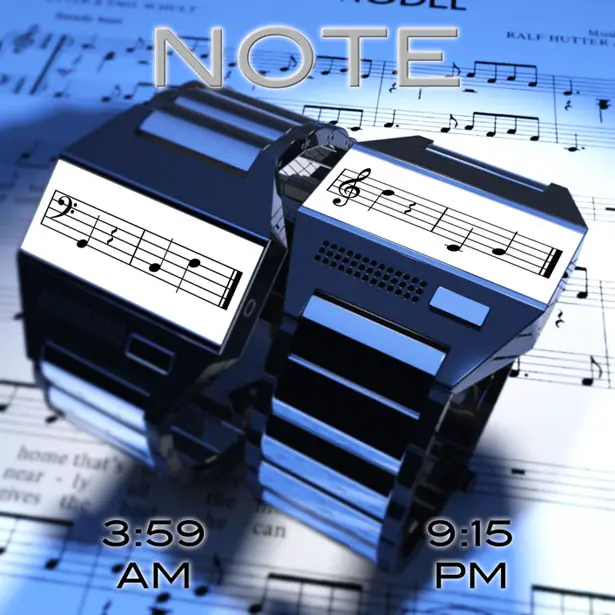 ---
Wouldn't it be nice to be able to adjust the water pressure by squeezing our shower head? Blue Whales flexible rubber shower head can do this for you. Compared to our typical shower heads that adjust one level of water pressure from the tap, Blue Whales offers direct way to control water pressure. Let's say washing your face would require much gentler stream of water than when you wash your body or feet. Simply strongly squeezed this flexible rubber shower head to get high water pressure while holding it loosely provides you with gentle stream of water. Nice!
Designer : Kim Sangun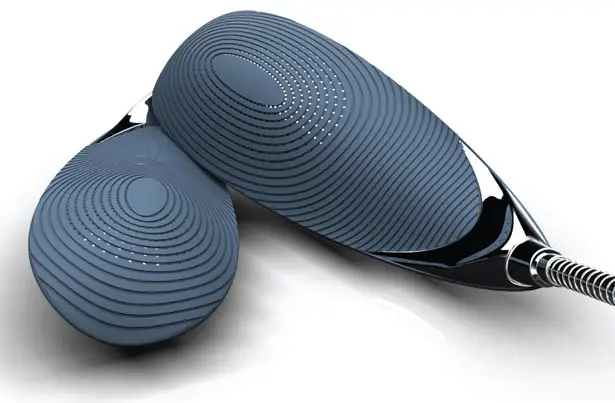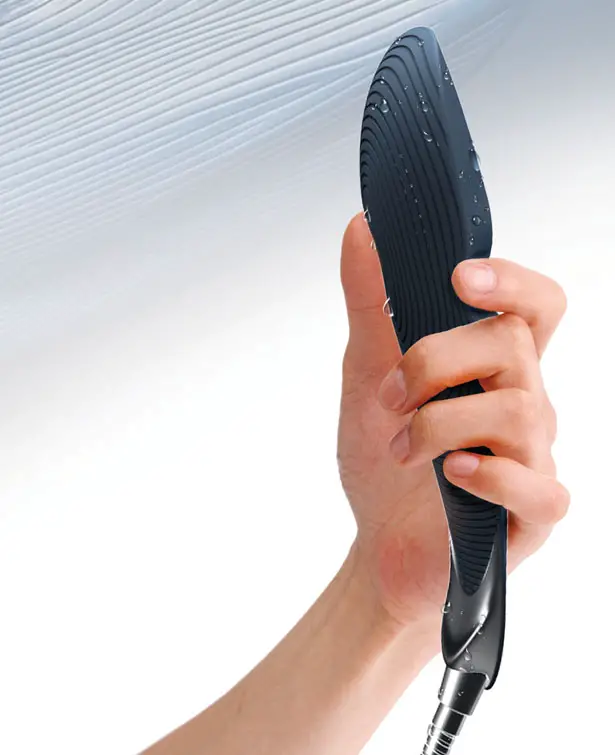 ---
To all off-road racers, this futuristic Citroen Taranis should be your dream machine. Designed by Peter Norris, this two-seater off-road vehicle is powered by electric motors that are located within each wheel hub that lower its center of gravity and greatly improve handling.
Designer : Peter Norris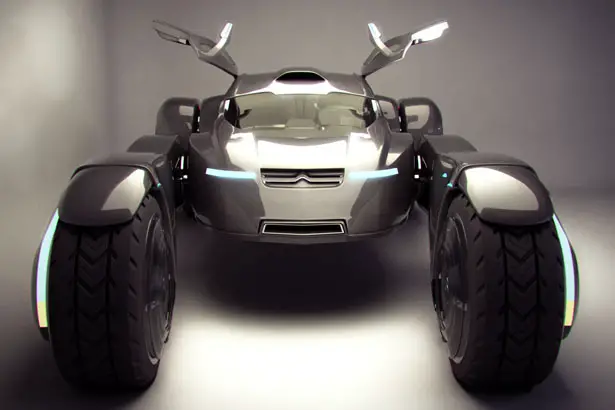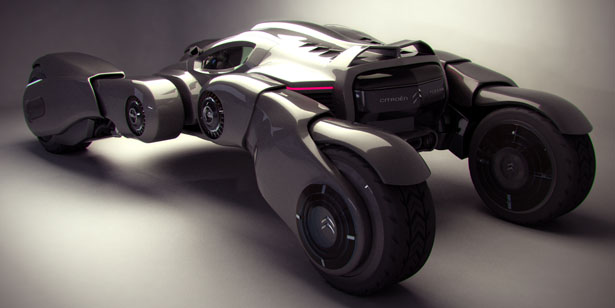 The name Taranis is taken from the Celtic God of Thunder or wheel-god, if you take a look at how impressive the design of Taranis, you probably agree with the name. This God is often portrayed with a thunderbolt on one hand and a wheel on the other. Since Citroen Taranis has been designed with large outboard double-jointed wheel set-up, it would have a huge footprint, pretty intimidating presence yet it offers generous travel in the suspension.
The double-jointed front swing arms help to reduce what would otherwise be an enormous turning circle. What set Citroen Taranis design apart from other concepts would be its luxury finished combined with a unique layout and gullwing doors.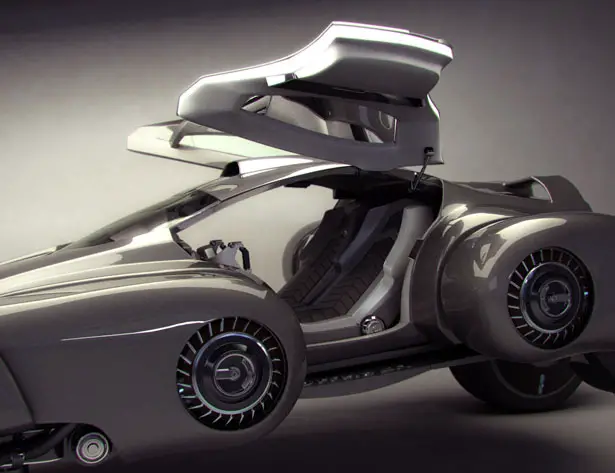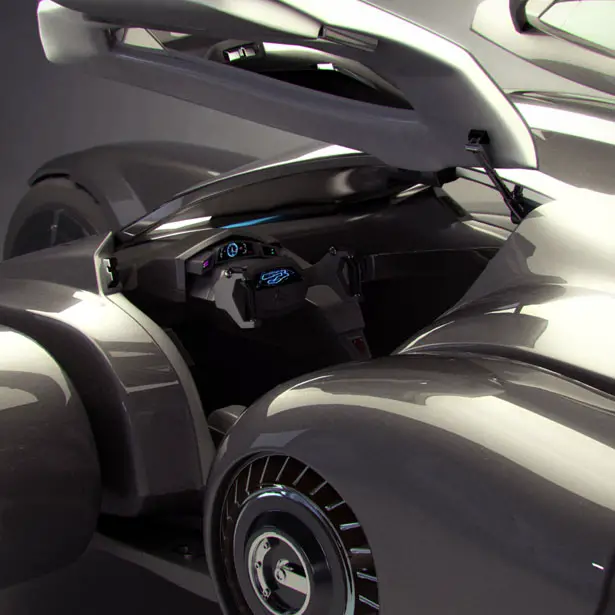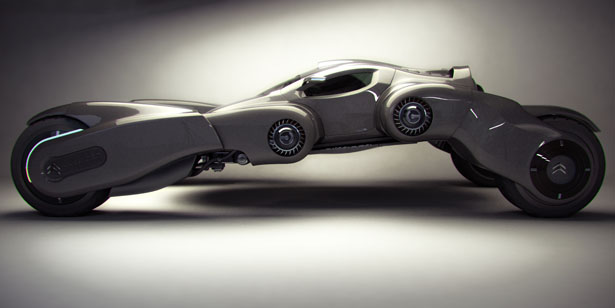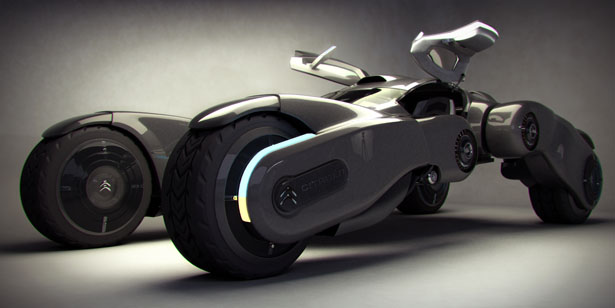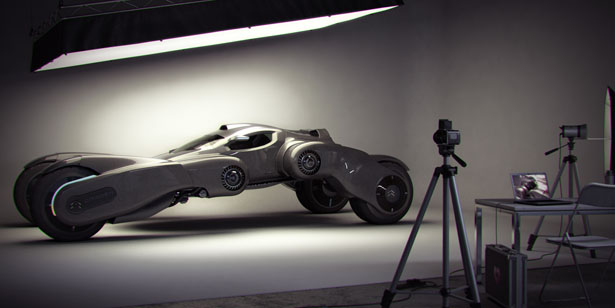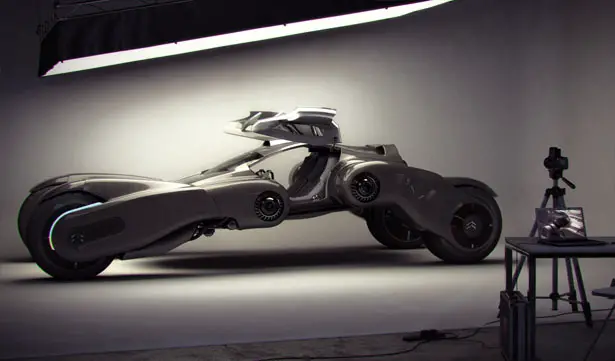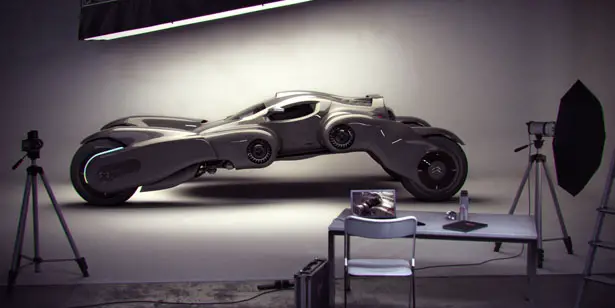 ---