Hearing aid has always been a stuff to be used in hidden, but with the launch of Zon Hearing Aid it has turned up to something which is being intended to be shown on. Designed by Stuart Karten the product is depicted in a shape of tiny earring with a hanging top that consist of the sensor. At a glance no one will find it to be an electronic device, it looks much like a stylish earring often used by teenagers. It comes in various colors keeping in mind the varying complexions of the user. The product has been awarded with the best designer product by National Design Museum.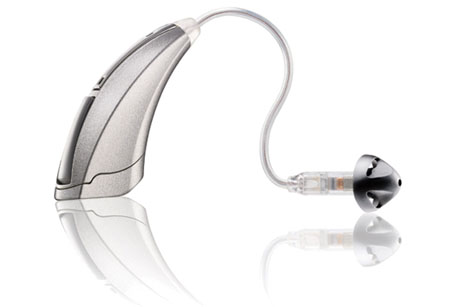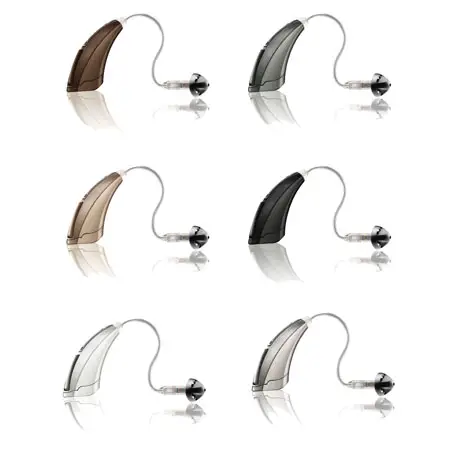 Designer : Stuart Karten Design [ProductPage]
---
Usual mobile phones contain a small dot on the 5 key that allows the user to press the other keys even without looking on the keypad. Thus, even blind people can write text messages with conventional mobile phones. But what will they do when it comes to reading a text message? The Universal Phone concept is specially designed for blind people, but sighted people can also use it even efficiently. The keypad contains thousands of micro pins that are lowered and raised according to different modes. Moreover, these pins transforms in a Braille platform to facilitate blind people with reading and writing text messages.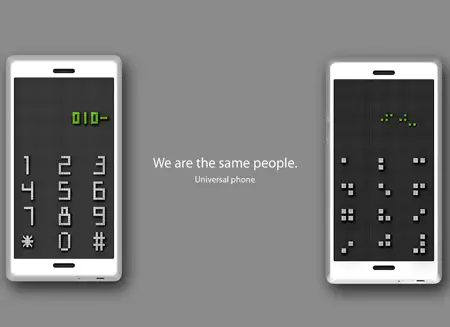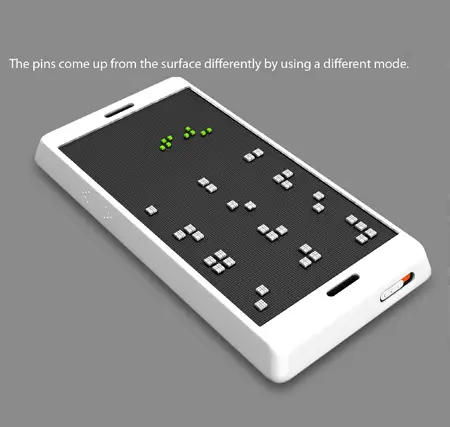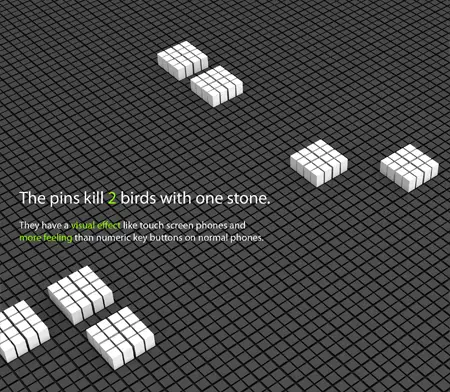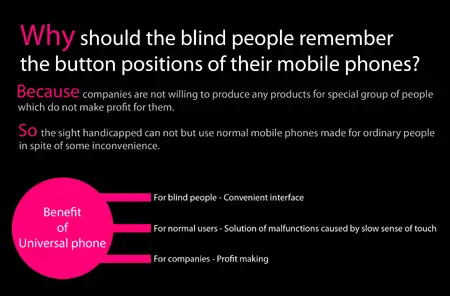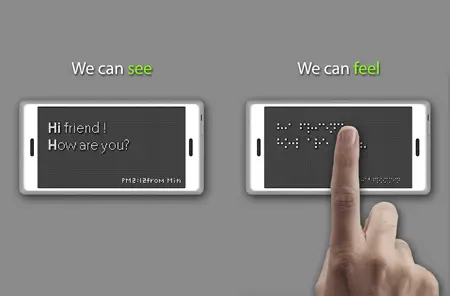 Designer : Seunghan Song
---
Nissan 3E wearable device will be unveiled at the 2013 Tokyo Motor Show. It looks like Google glass will have a new competitor. At first sight, this glasses-type wearable device features a small screen located directly in front of wearer's eye with a wraparound head band. You can connect this device to the internet in real time allowing you to get wide variety of information on the glasses or communicate with others while sending different kind of information to the glasses. There are not much details yet, but we'll update this post once we have more information.
From : Nissan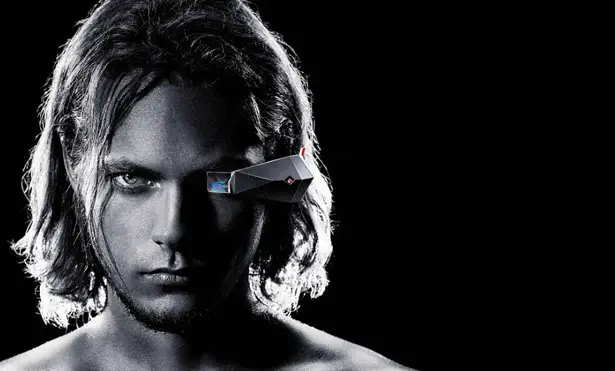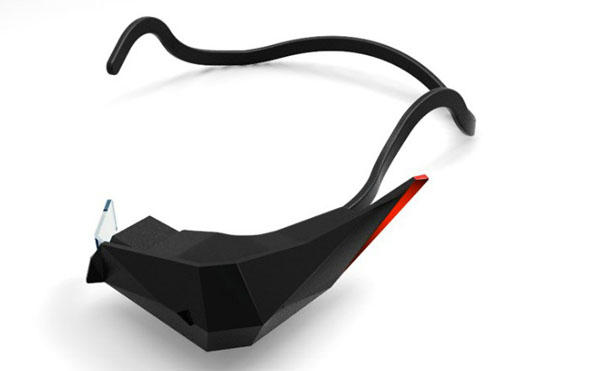 ---