Voltra electric motorcycle is the result of a broad research of the history of motorcycling, technology as well as culture and society, the manufacturing, as well as materials. Voltra's main target goal will be to give an alternative tech which was appealed as necessary to the success, and greener fuel to its fashion conscious as well as conservative target market. This is electricity operated that conveys by a product semantic through visual sense on exhilaration and excitement not recently addressed to the market; however, it is very crucial on motorcycle appeals to the riders.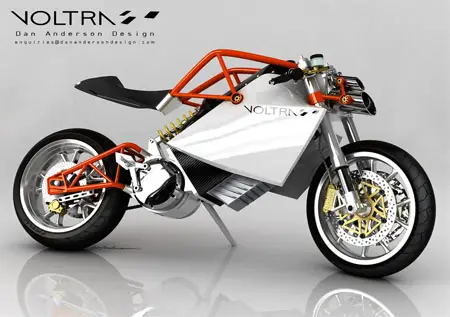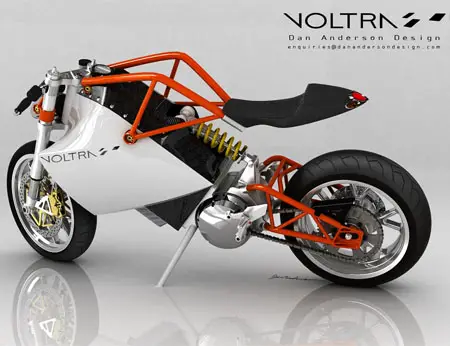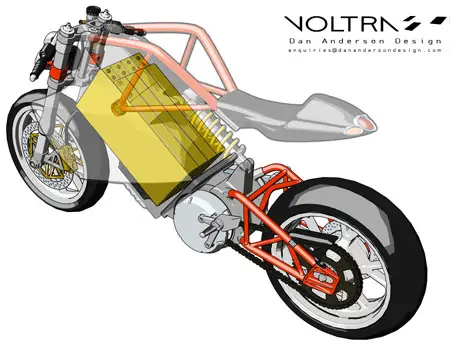 Designer : Dan Anderson
---
Dental treatment has remarkably developed during the last few years but it is really a complex situation when it comes with treating a patient who is not able to come to the dentist's chamber. Dentris is designed by Clemens Auer from Vienna, Austria which is the first mobile cart for dental treatments that deals with the special conditions such as home-care patients. With the growing number of such patients, Dentris will surely become a helping hand for mobile dentists which will allow direct bed treatment. The local environment of the bed-ridden patients site and assures the patient as well as the dentist the most possible optimized and hassle-free dental treatment at home.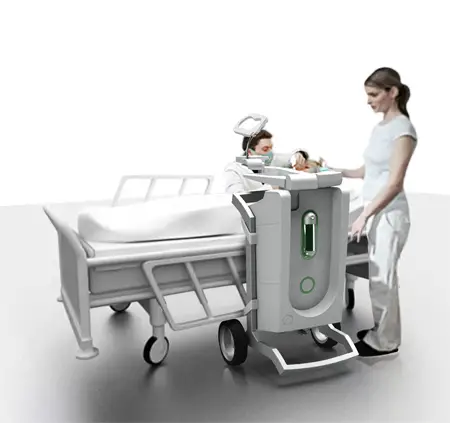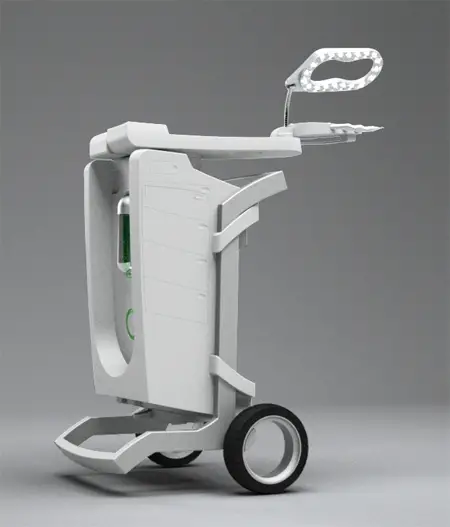 Clemens' words :
DENTRIS offers new chances for people in home-care and dentistry. Society is aging, more and more bed-ridden / people are in need of care and because of the improved hygiene of last decades more and more elderly people keep their own teeth. DENTRIS helps the prevention / avoiding of expensive follow-up therapies as well as reducing costs of outgoing transport / return transport
+ ongoing services. For dentistry, DENTRIS offers the development of new fields of activity, more potential patients, the professionalization of mobile do-it-yourself equipment that dentists currently often have to deal with as the products on the market are un-sufficient and force the dentists to pimp their rides.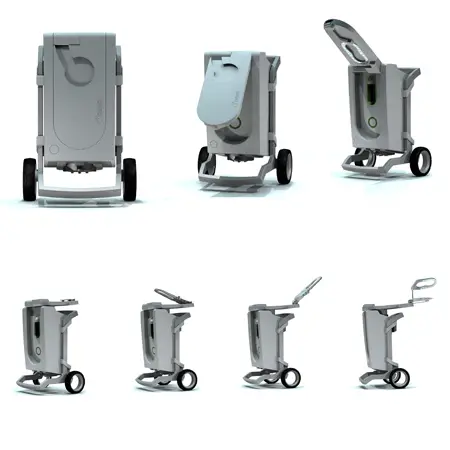 Dentists now can go exclusively mobile saving practice / overheads / facilities etc. But the most important actor is the patient. He/She benefits from stopping the physical decay because the health of teeth have an enormous and in public eyes often underestimated impact on the welfare and life expectancy of elderly people (formula: teeth ok >> body ok). DENTRIS helps
overriding the patient?s fear of the dentist as well as overcoming one?s inhibitions towards rentability in seniority ('I won't live any longer..').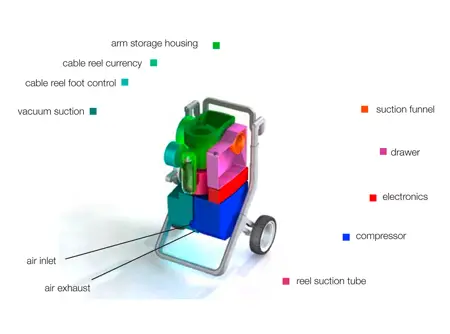 DENTRIS helps avoiding strenuous transport (bed-ridden people often with tattered cardiovascular system) from home to practice and finally avoids possibly degrading situations for patients (while moving, in practice).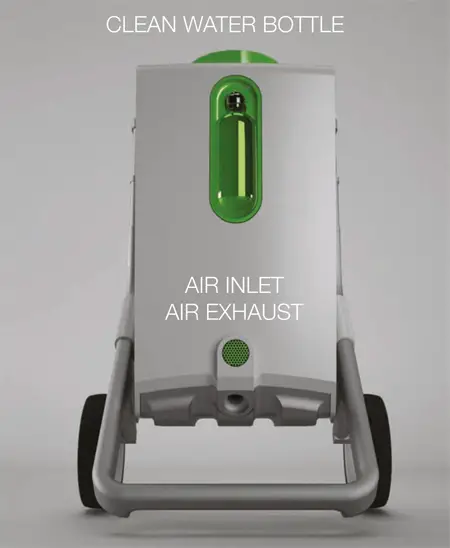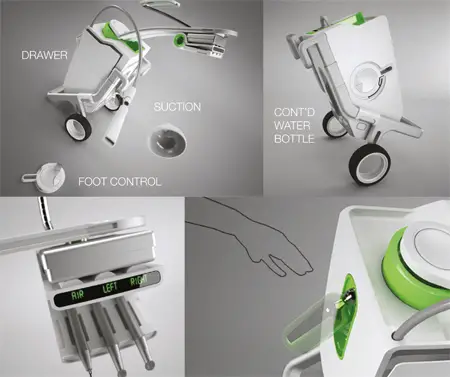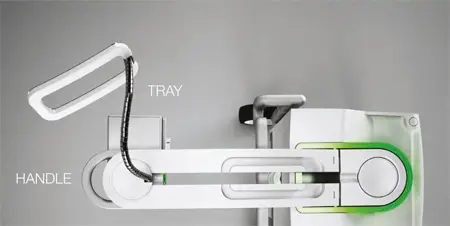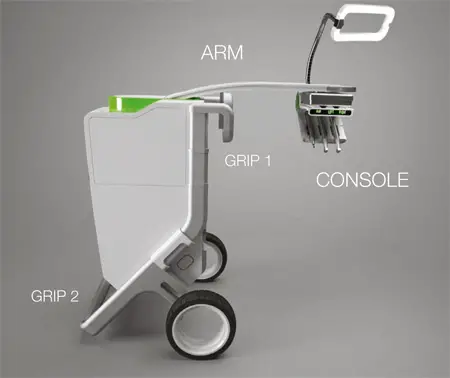 Designer : Clemens Auer
---
To all fisherman out there, especially amateur, you'll be glad to find Deeper Smart Fishfinder Device, it's the first fishfinder that works on smartphones and tablets. This unit has been designed for both amateur and professional to get the best location to find fish, information about water temperature, bottom contour of water, and many more. You can toss it in river, ocean, lake, salt or fresh waters, this smart sonar works great to connect to your smartphones or tablets that support iOS 5.0+ and Android 2.3+.
Deeper works in the depths from 0.5m to ∼40 m (∼130 feet) with Bluetooth connection that sends you information about pond bed, fish, temperature, or any obstacle you might bump into, through the screen of your smartphone/tablet. The portability makes it possible for you to use it in any location, any time fishing. Thanks to its innovative wireless technology, you can gather intelligence anywhere you go, simply attach it to your line, cast it away to gather instant information about anything you need to know for fishing.
Designer : Friday Lab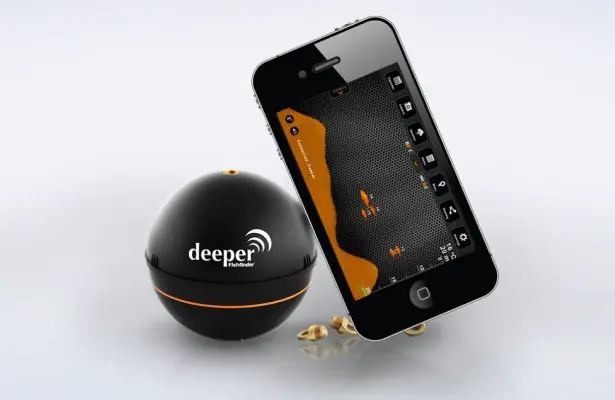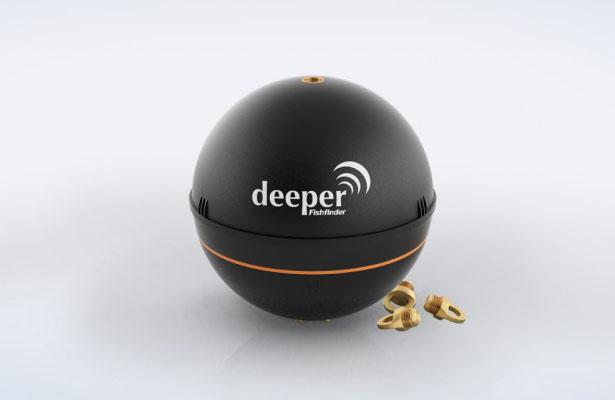 Having this little gadget makes you productive when fishing, the high resolution sonar system emits 2 beams that combine great detail and a wide coverage area. The first beam is precise narrow beam for high accuracy returns of fish, detail, structure, and bottom profile, while the second, wide bream provides ample search area for fish, structure, and bait fish. It means you can kiss goodbye to "fishing in blind".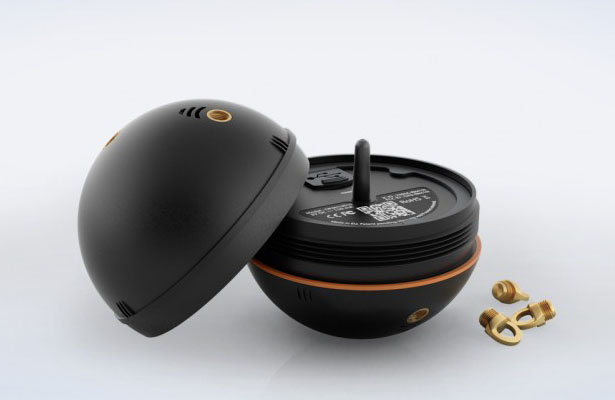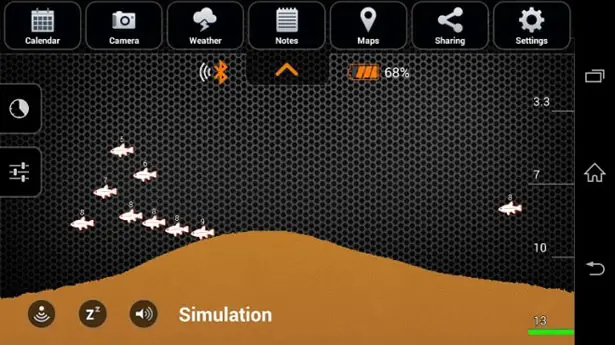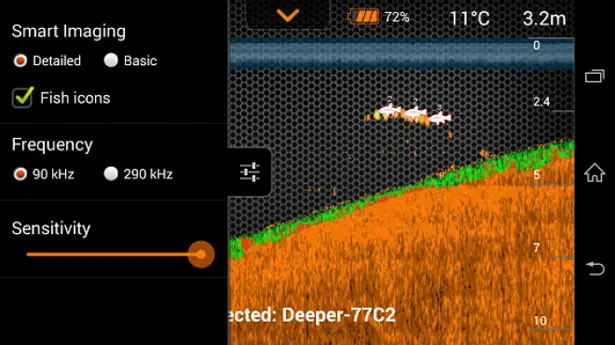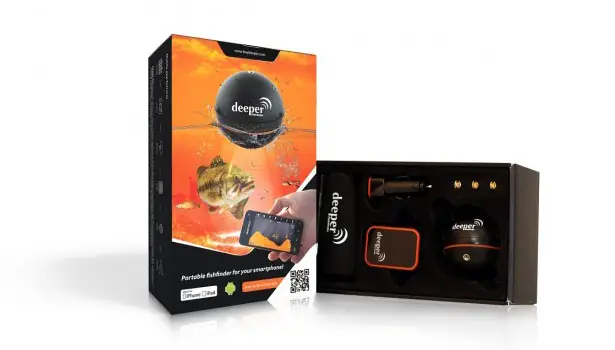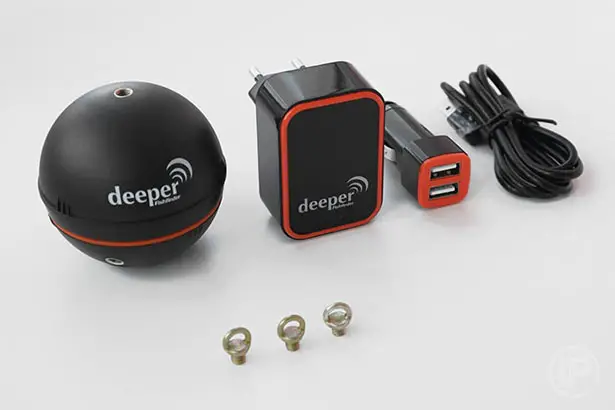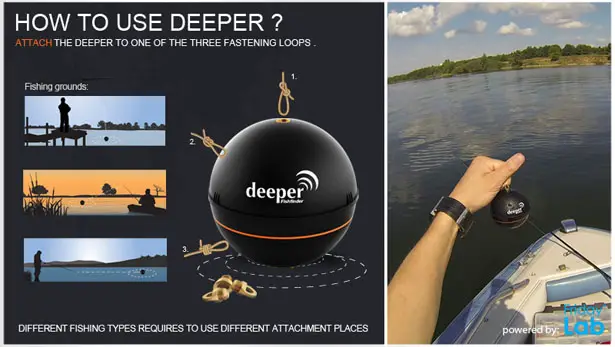 ---