Just like its name suggest, Tokyoflash Kisai Intoxicated Silicone LCD Watch uses silicone material to house the previous Kisai Intoxicated model. It works just the same but with new appearance for those who don't like stainless steel watch band.
So, wanna check how drunk you are? This watch offers a built-in breathalyzer that will inform you the level of intoxication through 10 different levels of blood alcohol content. There's a little sensor on the side of this watch, open the cap, press the alcohol button to make the sensor warming up. Test your BAC (Blood Alcohol Content) by blowing for 5 seconds and wait for the watch to give you on screen reading.
When the display turns green, it means you have 0% alcohol in your blood, congratulations, you are sober. A yellow display means that you're buzzing with 0.41 BAC, while the red display means you are drunk with more than 0.61 BAC.
Designer : Tokyoflash [Buy It Here]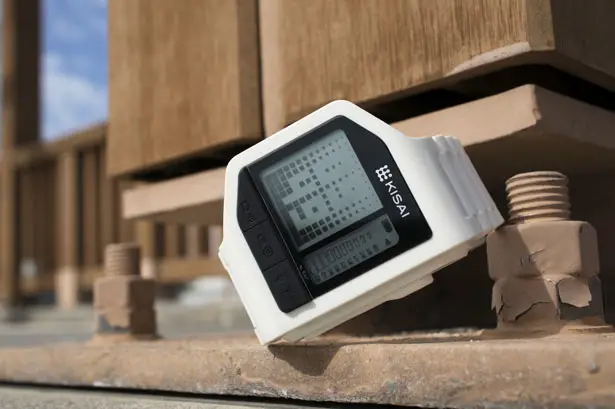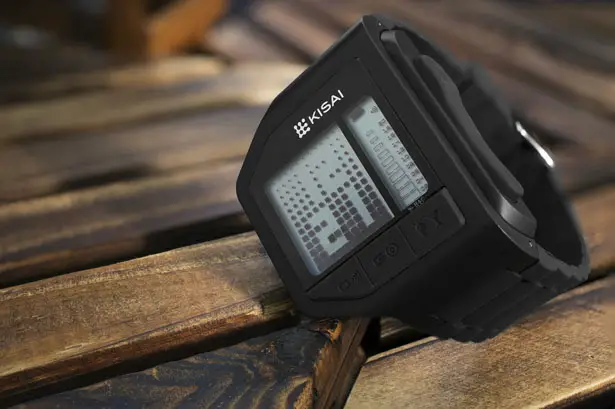 The time and date can be easily read at glance, it's shown by bold digits in negative space. Easy to read no matter how drunk you are. Tokyoflash Kisai Intoxicated Silicone LCD Watch is available in 2 options: black or white silicone strap with light ABS case. It's a cool watch to play sobriety game.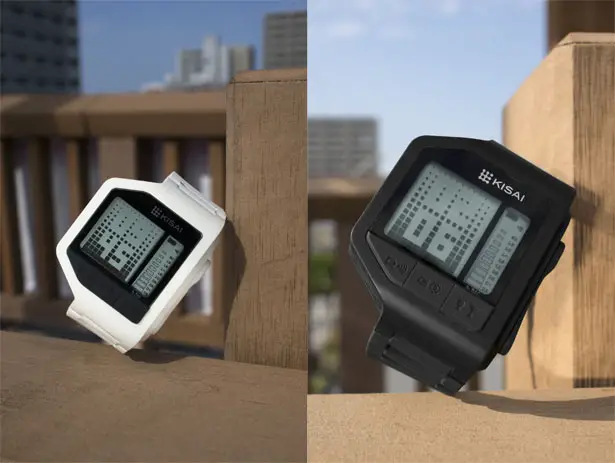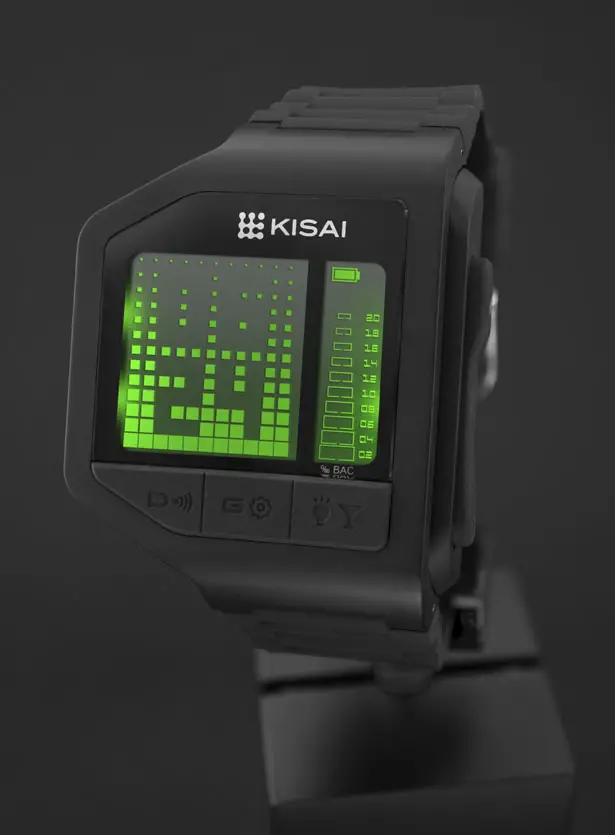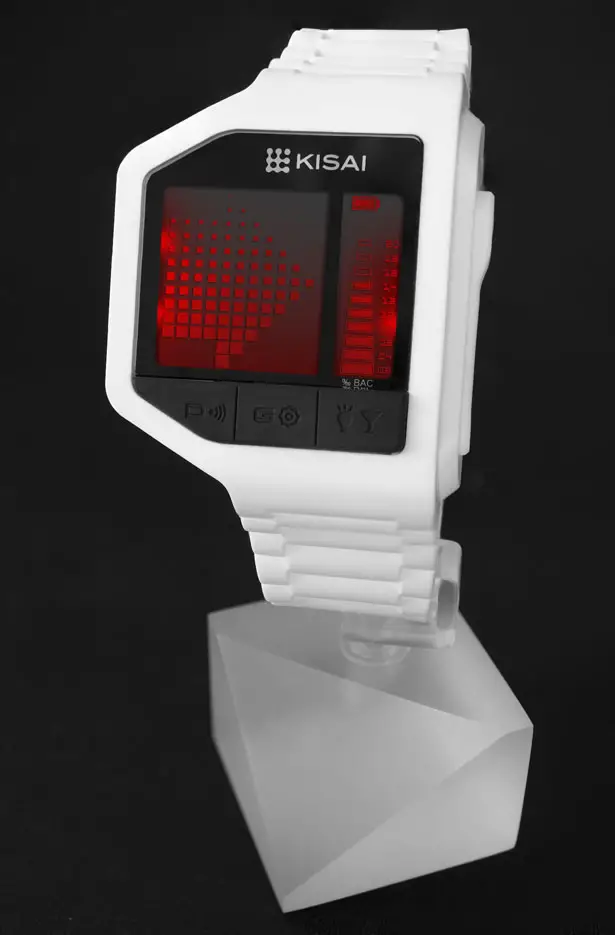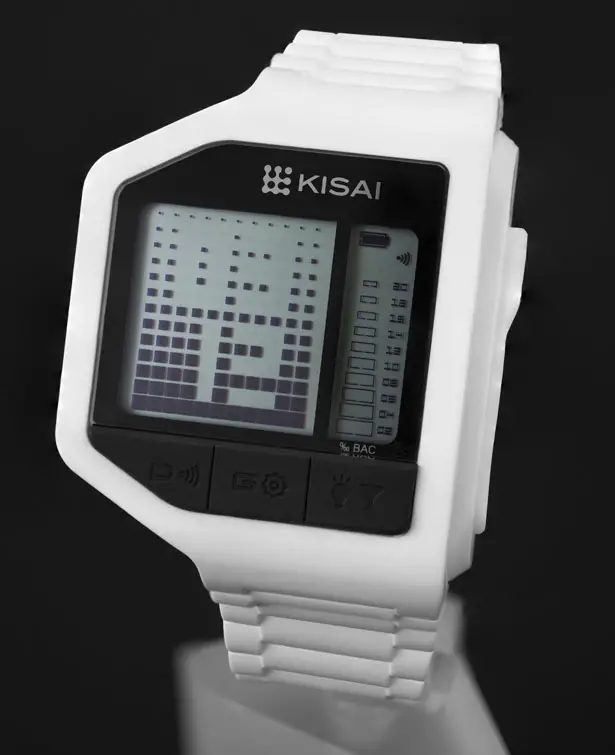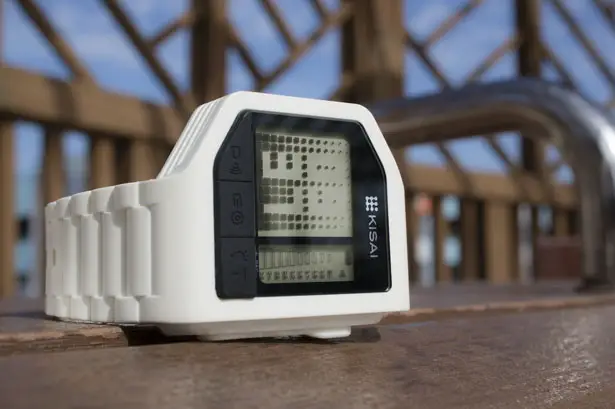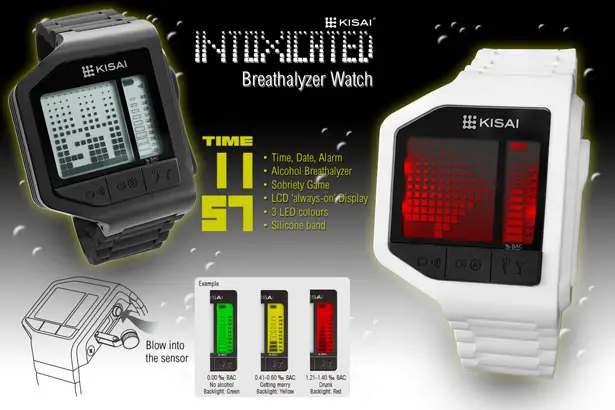 Tuvie has received "Tokyoflash Kisai Intoxicated Silicone LCD Watch" project from our 'Submit A Design' feature, where we welcome our readers to submit their design/concept for publication.
---
The Supersonic is developed by Marko Lukovic of Serbia, a professor of industrial design. The structural design of SUPERSONIC is very essential and unique compared to other cars. Supersonic can carry two people seated one behind the other. It's been designed with superb aerodynamics where main inspiration was established based on high-speed Supersonic flying aircrafts. The principles of the aerodynamic and easy styling are now radically emphasized. The very large Xenon head-lights are installed with blue LEDs, which produce the very striking and eye-catchy exterior design.
This futuristic vehicle has been designed with three wheels where the front wheels are hidden and each of back wheels is driven by its own controlling electric motor. It has extra-durable lithium-ion batteries which are located at the rear part of the supersonic. The steering is composed of Drive-By-Wire system and the transmission is automatic. It satisfies all future needs and is very light and safe. Automatic pilot mode is a typical feature.
Designer : Marko Lukovic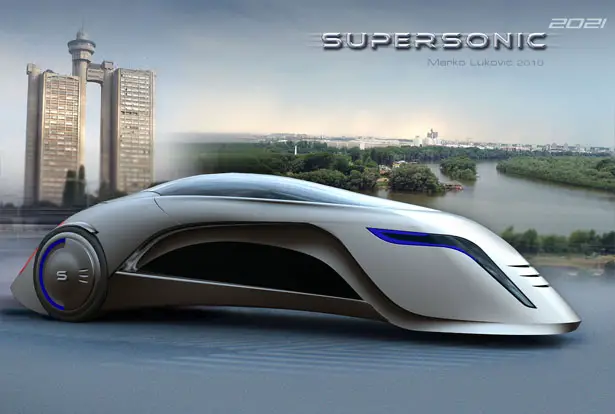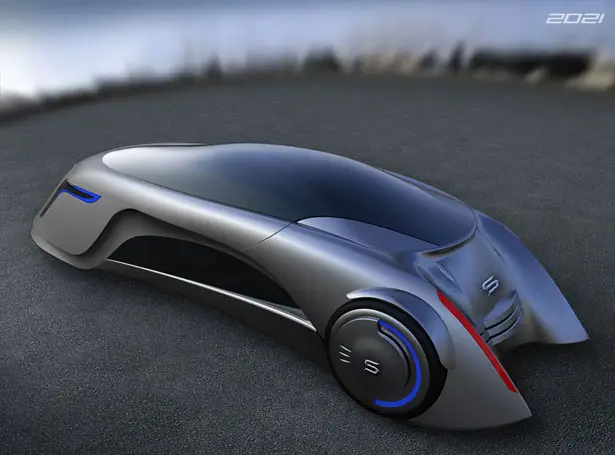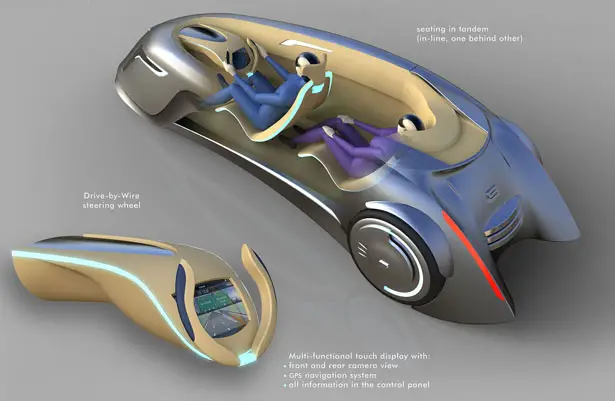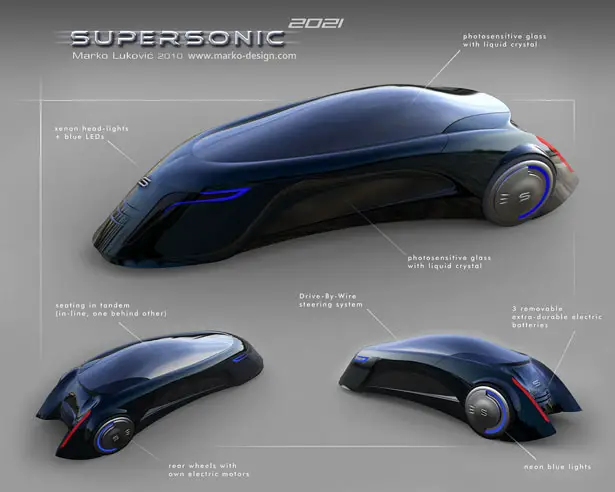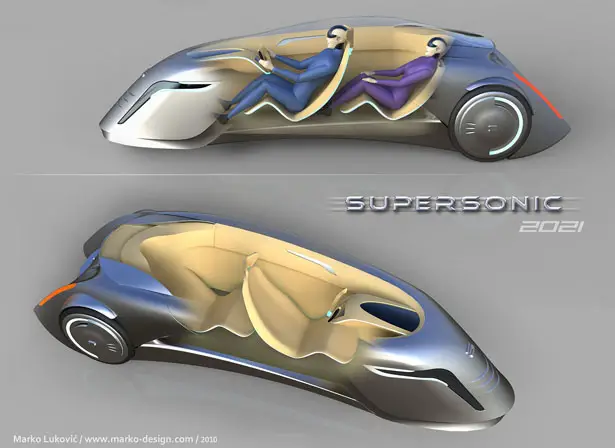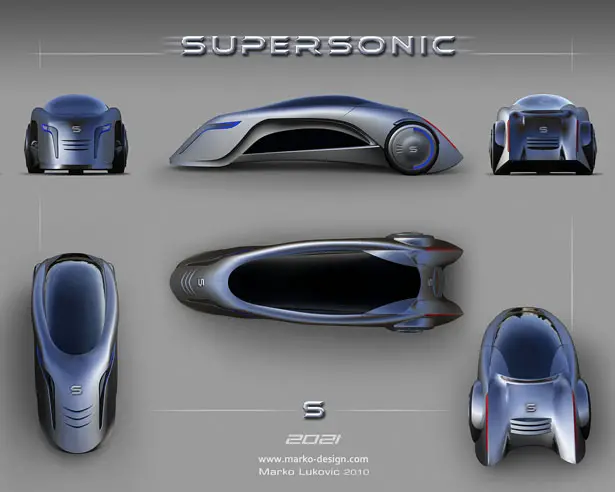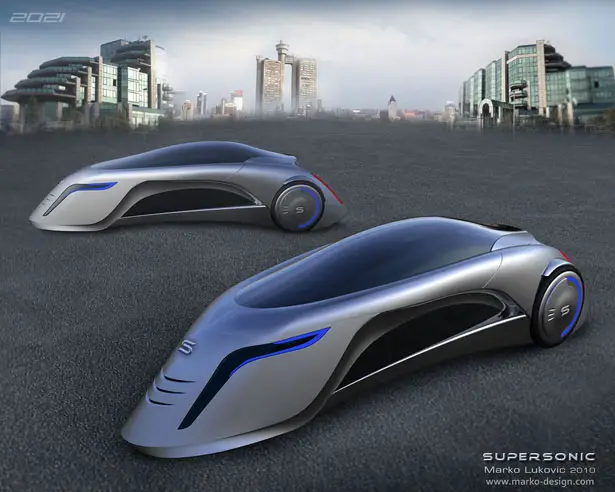 ---
ForFreedom Caravan is an expanding living unit especially designed for urban couple in the need of a short break. The flowing caravan form is aimed at creating stability and fuel economy. Due to its compact size, this caravan is easy to handle and connect to your car. Take a look at the interior. It has been designed for easy personalization with modern style to easily adapt to its owner lifestyle. It might look small from the outside, but is actually pretty spacious inside.
Designer : Robert Williams
Modeling and animation : KnightVision3D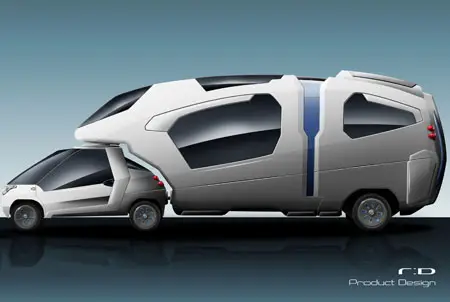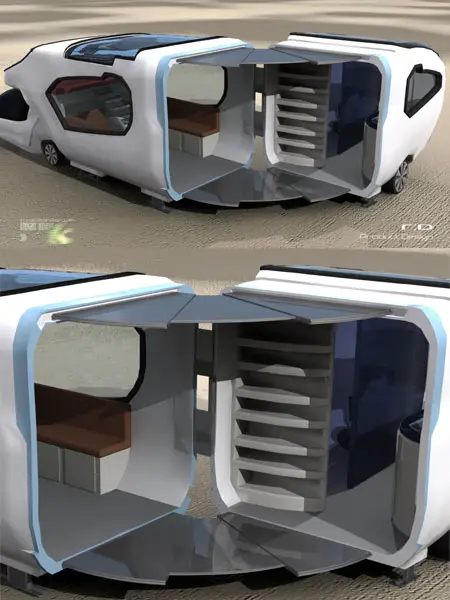 Some detail explanation from Robert:
For efficient heating, the walls are made of sandwiched fibre glass with closed cell insulation.
Compact size
Modern furnishing
Choice of interior and exterior colour scheme
Flush fitting hob with cover
Internal electric heating with solar panel on the rear section to provide a more environmentally friendly alternative to standard caravans
30L electric oven and grill
50L water tank
60L capacity fridge
Standard size bathroom
Discrete storage solutions, including large rear storage which can also be accessed from outside for convenience during transport.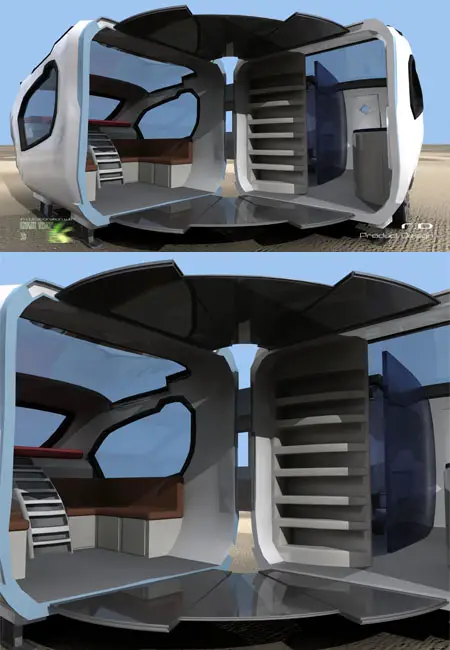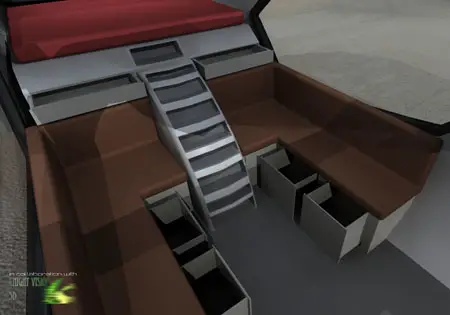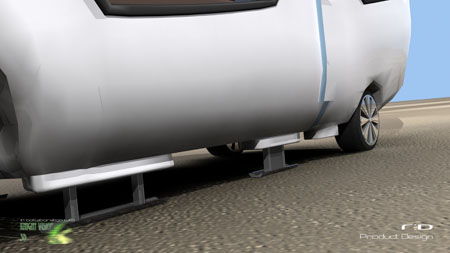 At arrival this compact living unit opens up with the aid of a sliding chassis and pivot on the one side to dramatically increase the size of the living space. Through the use of an adjustable canopy a private lounge area is created with a panoramic view of the surroundings.
Size
Length when connected- 7.2 metres
Caravan Height from floor- 2.6 metres
Caravan Width at widest point- 2.3 metres
Caravan Width at narrowest point- 2 metres
Interior Height- 1.9 metres
2 seated car
Car length- 2.66 metres
Car width- 1.72 metres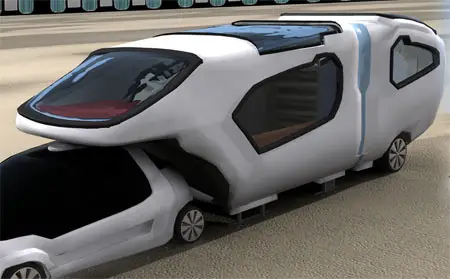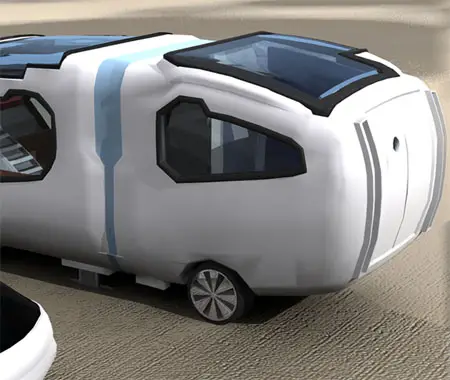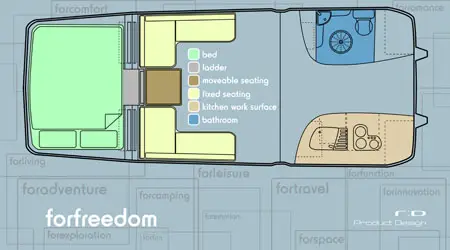 ---