Aquarius Toy Kit is a set of 40-pcs blocks that can stimulate children's imagination. Combining and construction these blocks into a fish body, oh yeah, kids will go crazy with this toy, different style from various different body parts. Especially designed to entertain children for hours, this toy will be an attention grabber to kids, especially during bath time.
Designer : Hakan Gürsu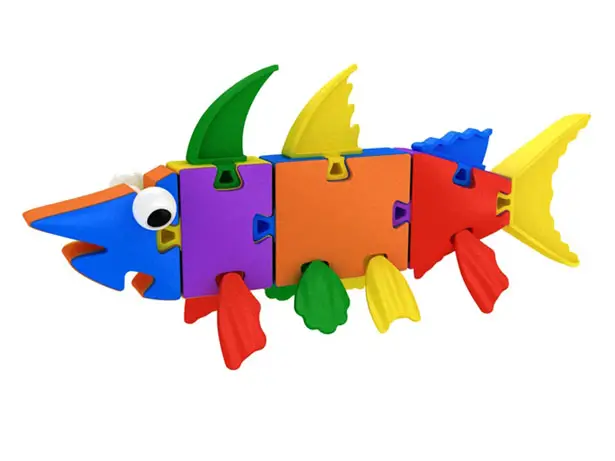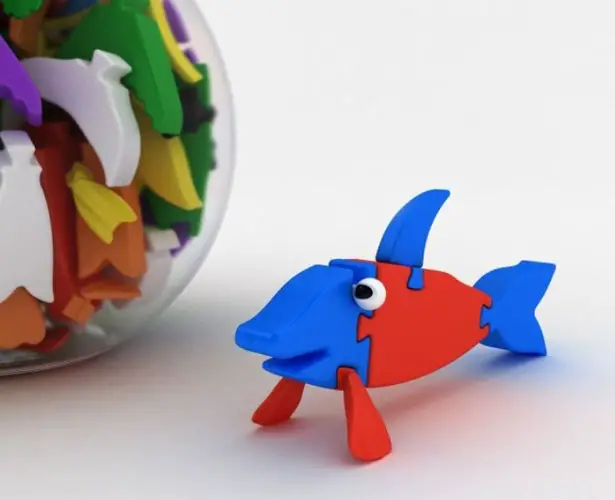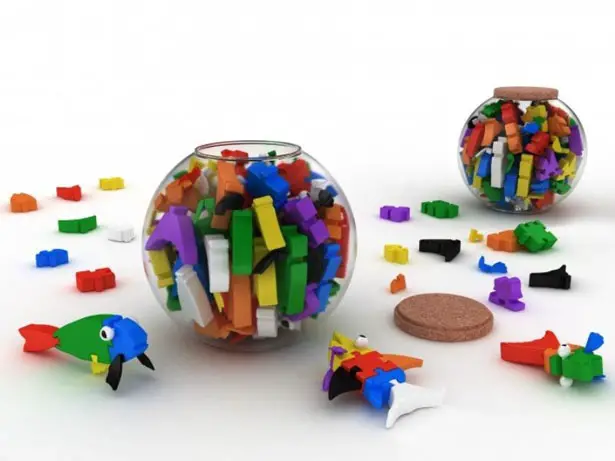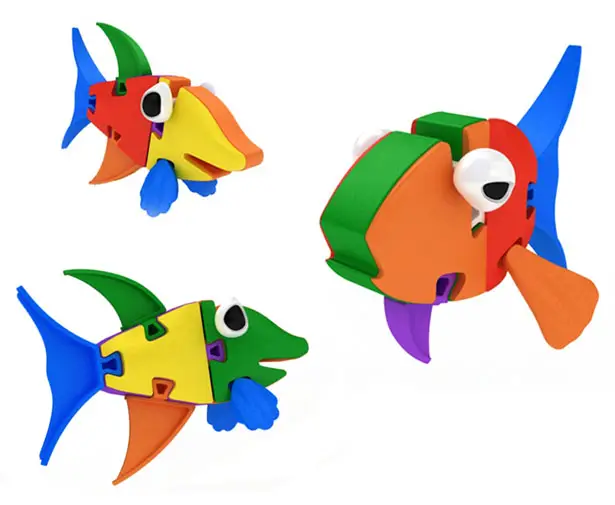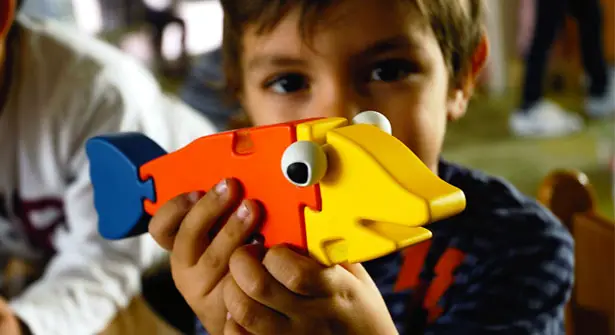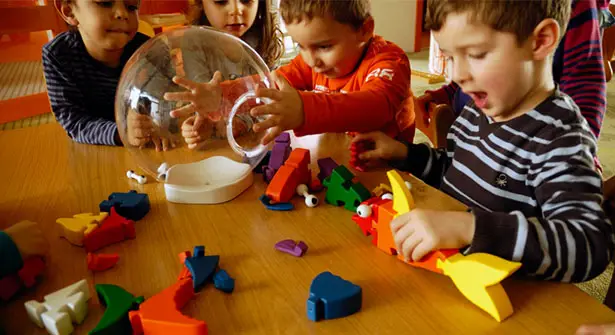 Tuvie has received "Aquarius Toy Kit" project from our 'Submit A Design' feature, where we welcome our readers to submit their design/concept for publication.
---
Aerio is a nice little sensor that detects air pollution level. According to WHO, the dangers of air pollution are far greater than previously thought, it is one of greatest hazards to human health. Do you know that there are more than 3.5 million deaths every year caused by air pollution? This problem inspired Nikolas Ethore, an industrial designer, to create a gadget that informs user about the air pollution level of his environment. Aerio features minimalist design with a power button and series of LED lights for visually displayed the level of pollution, it is connected with custom app for your smartphone so that you can share the data with all other Aerio users.
Designer : Nikolas Ethore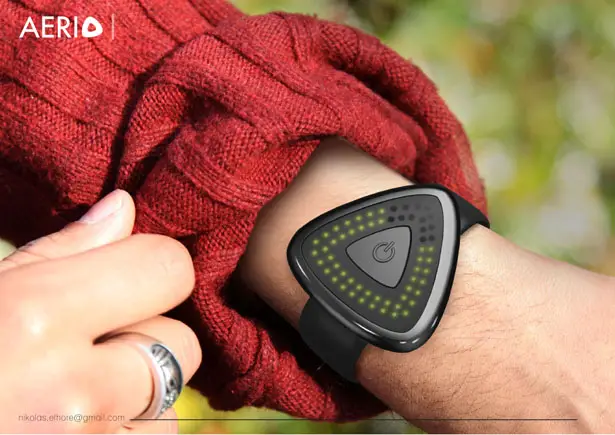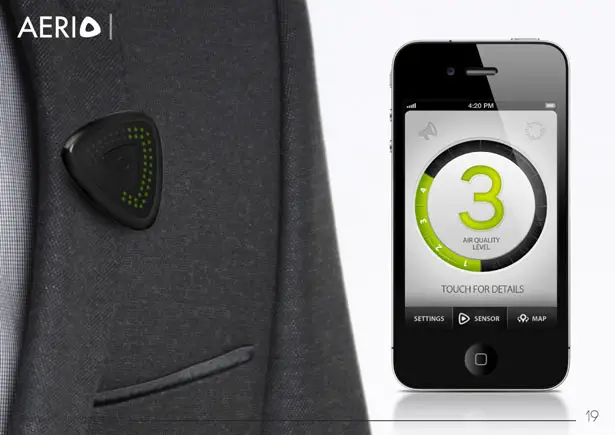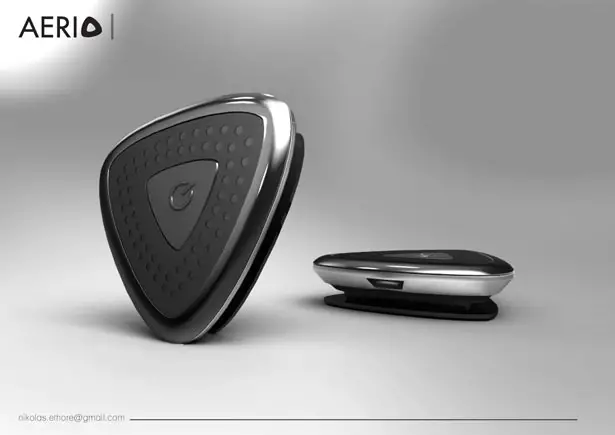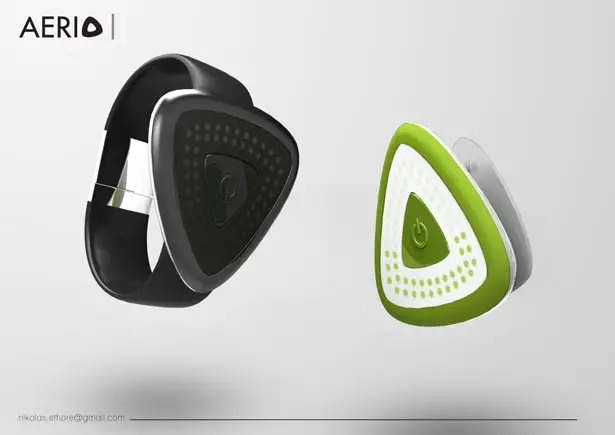 ---
Virtuo Digital Art Tool Set gives you the freedom to express your feeling without having to worry about the skills or materials wasted. Virtuo combines elements of traditional art and the latest technology to promote creative development in novice or amateur artists. This digital art tool set consists of a digital palette, charger, and five digital art tools that work on the principle of electromagnetism and therefore do not require batteries. Virtuo works by taking advantage of the latest sensor technology to communicate with an interactive pen display and a computer and translate the user's gestures into visual output. So, why don't you start digging deeper into yourself to find that creative artist hidden inside you with this cool art technology?
Designer : Yana Klimava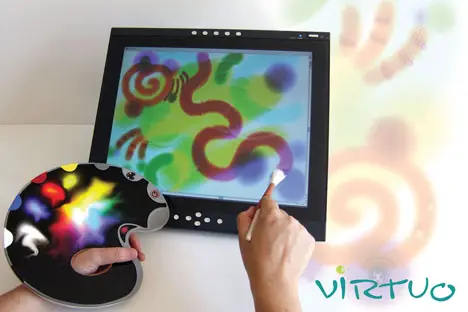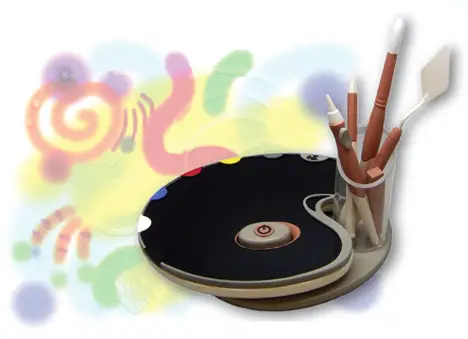 Some explanation from Yana :
The palette uses Bluetooth technology for communicating with the computer. It mimics real paint mixture techniques with LED lights. The user can also mix dark colours due to the special coating on the palette's surface. The colour mixing is such that it simulates the subtractive "CMYK" colour mixing. The amount of paint "picked up" by the tool is determined by the amount of time the tool spends on the mixed colour.
The tools, consisting of a pencil, paintbrush, palette knife, airbrush and pastel, use sensors to translate the user's gestures into visual information. Taking a palette knife as an example, it would use pressure and accelerometer sensors to translate its position and pressure on the screen into an appropriate stroke. Virtuo comes with software that is based on the real painting process: minimal, leaving the user free to experiment. Most of the time it would look like a blank piece of canvas, with a simple drop down menu showing only when the user wants to start a new digital painting, save, close it or open a previously started one. The really cool thing about this software is that it would treat all the digital materials used on the canvas as real ones. Ex. You would not be able to erase paint, only paint over it. It would also have only a limited number of "undo" steps to encourage the insecure user to practice by correcting rather than erasing.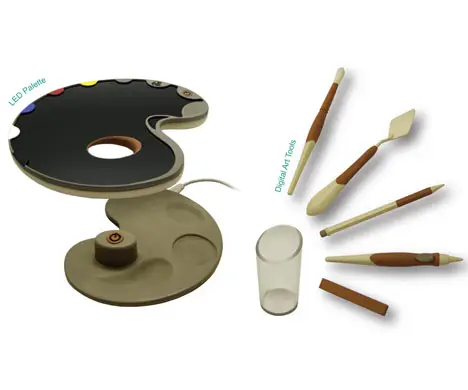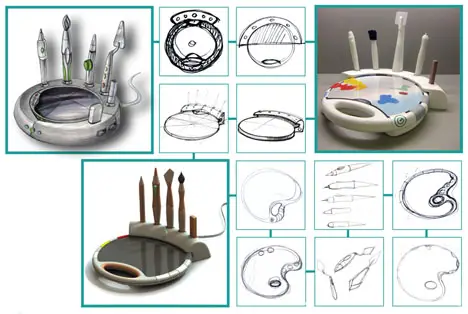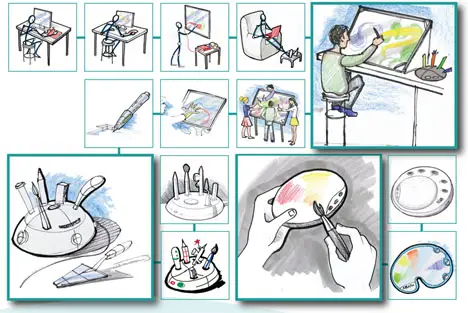 ---