Crutches have been around since the Pharaohs ruled Egypt some 5,000 years ago. However, as a basic device of medical treatments, crutch design seldom changes. Most crutch design focus on the manufacture and price only and ignores other prospects as well. "S_UPPORT" is an innovative short-term using crutch. The purpose of this project is to develop an efficient plastic crutch, which is easy to manufacture, individualize and recycle.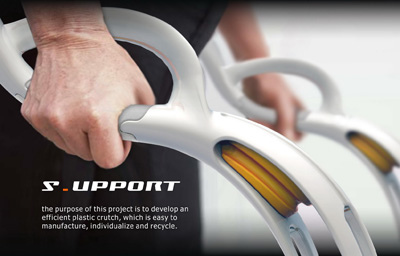 The material of "S_UPPORT" is nano-nylon, a kind of plastic which could be recycled so many times without losing the strength. By using this material, "S_UPPORT" would be much more competitive than traditional metal crutches in both manufacture cost and individualization.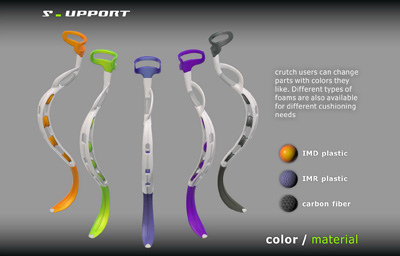 The other strong point is its modular design. With exchangeable part and optional accessories, this innovative crutch could fit different body scales and using scenarios.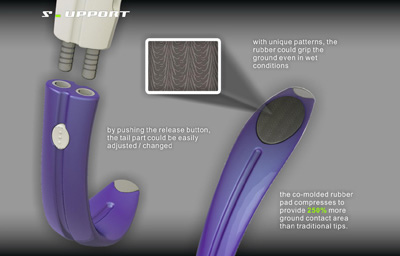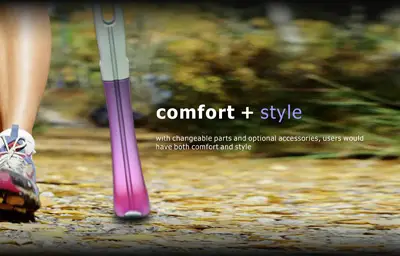 Designer : Pei-Hua Huang
---
This futuristic kitchen is designed by Aslihan Yilmaz and Kitchen Mood has become the X-08 National Design Competition Kitchen 10th Finalist, TURKEY 2008. Kitchen mood is perfect for urban lifestyle which demands more and more space in such limited area. The aim of this kitchen design is to liberalize the metropolitan user and create a new "kitchen mood". This kitchen is foldable, all of the components can be fold when it is not used, 4 sided with 360 degree rotatable.
Kitchen mood has 5 main are with its own functions : washing, heating/cooking, cold (fridge), eating(table), and storage. It has everything you need, including a waste bin. Futuristic kitchen mood is definitely an answer for small space environment.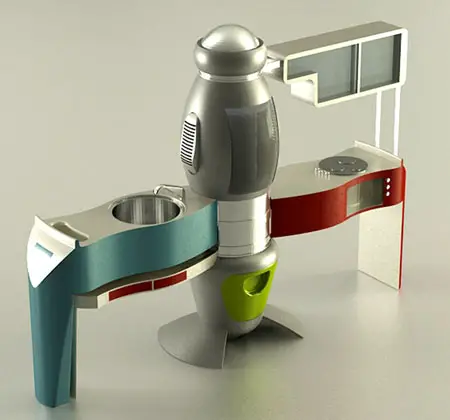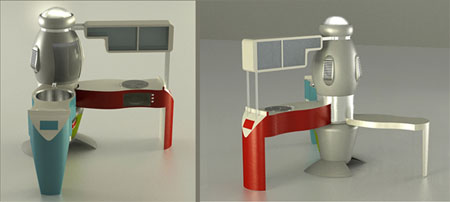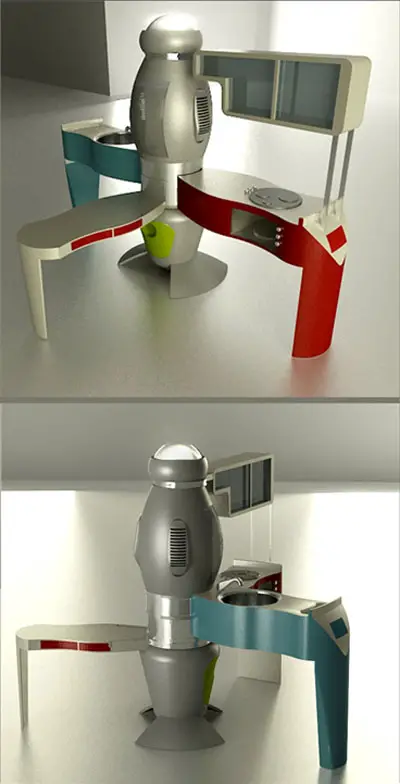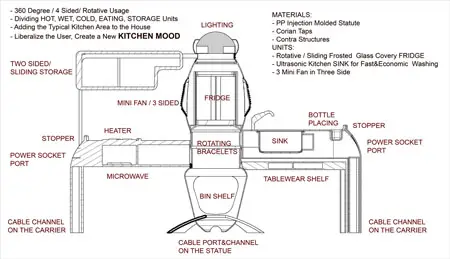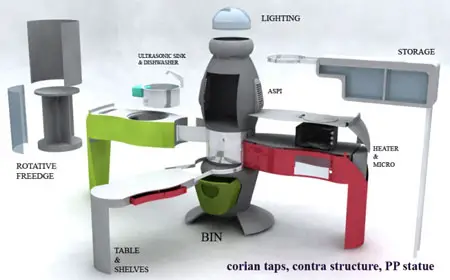 Designer : Aslihan Yilmaz, Turkey
---
Novague eco car concept is an environmentally friendly vehicle based on the characteristics of old Czech Laurin & Klement, a pre-war car manufacturer. As you can see here the retro design of Novague Eco car highlights the characteristics of this pioneering brand, a green car that emerges out of the elements of pre-war cars.
This car boats innovative and high-tech system where individual parts such as tube car frame, narrow wheels, half-hood body, or exterior construction are all constructed by keeping our environment in mind. The main goal is to create the most ecological vehicle for modern lifestyle.
Designer : Novague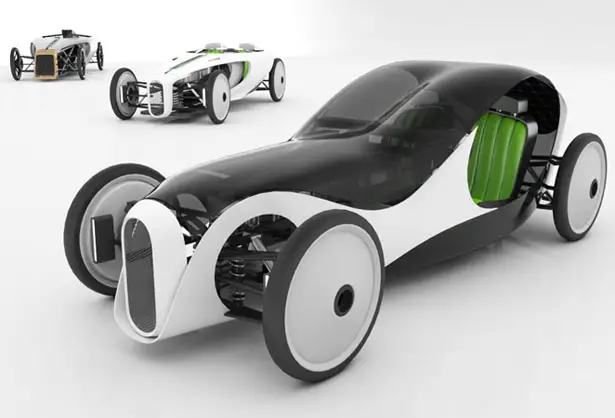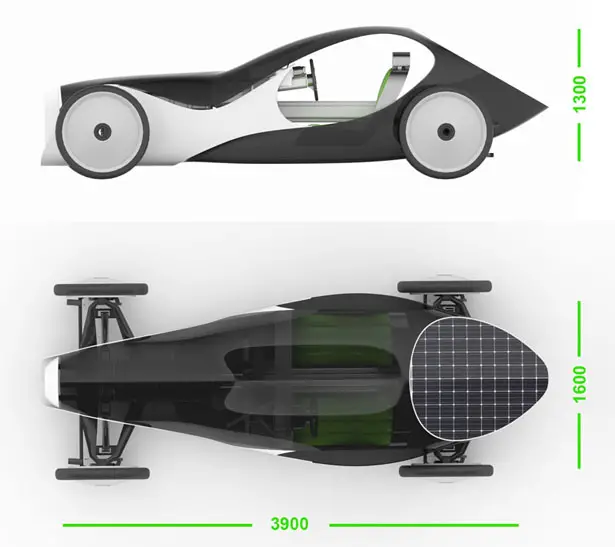 The batteries are located at the front part of the car, under the tilting front lid that functions as the door to be exact. One time charge of the batteries allow you to drive this green car up to 500km. Inspired by F1 technology, this car uses lattice truss frame from chromium-molybdenum steel for the front part which is fixed to the carbon frame with inside honeycomb upfront. In order to eliminate the weight of mechanical connections, Novague eco car concept utilizes an electronic 4×4 with stabilization system. Together, double-wishbone front axel, a push rod suspension, uni-ball bearings, and impact dampers are able to change ground clearance according to the current terrain.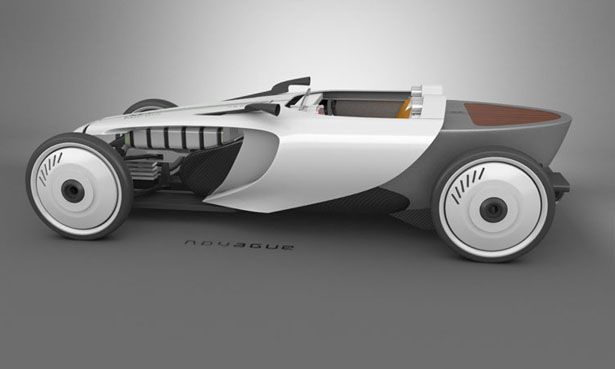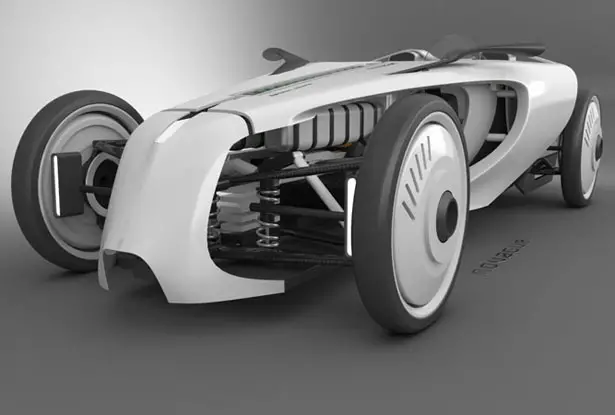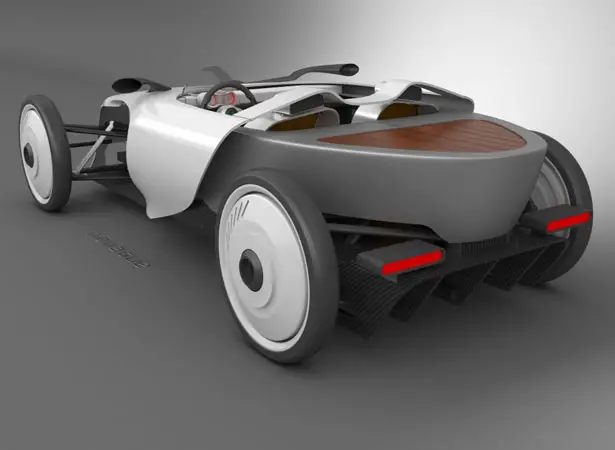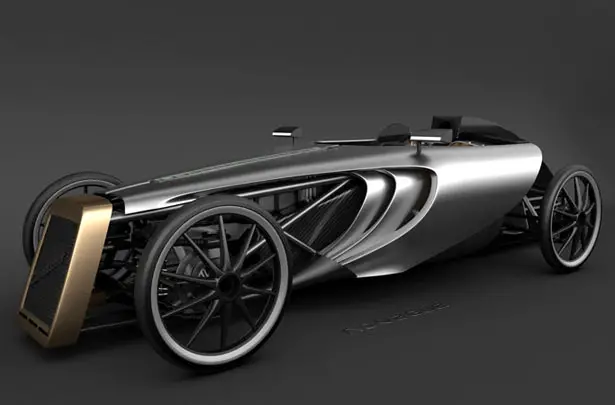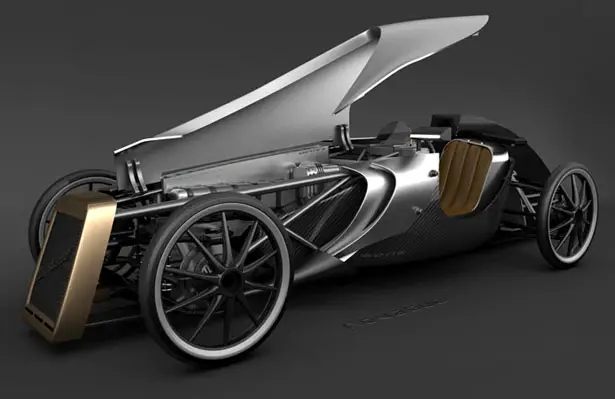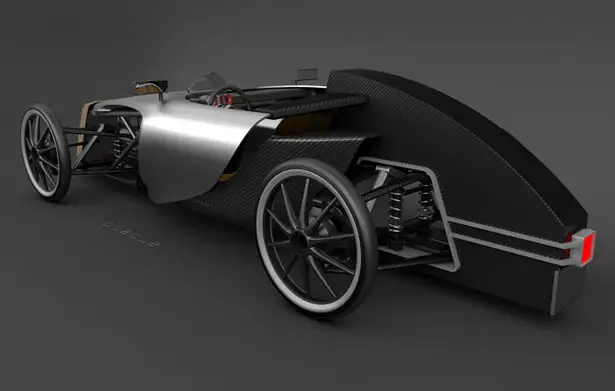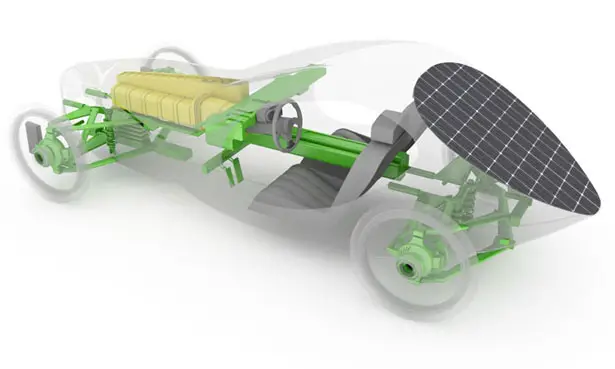 ---