Every parts of a human body are directly connected to the nerves of brain. Each and every movement of our body is governed by the signal sent by the brain. Using this principle, a very unique gadget has been designed which is named as "Jik – experience recorder". Looking like a hand gloves, this gadget has strong sensors fitted to each of the finger. Through these sensors it can record all his experience. Middle finger is used for data processing, first finger for synesthesia, thumb for sharing, ring finger for interaction and little finger for low-tech.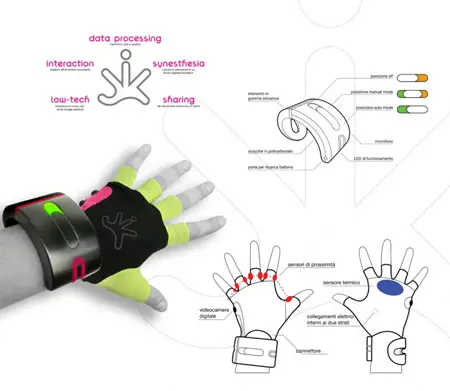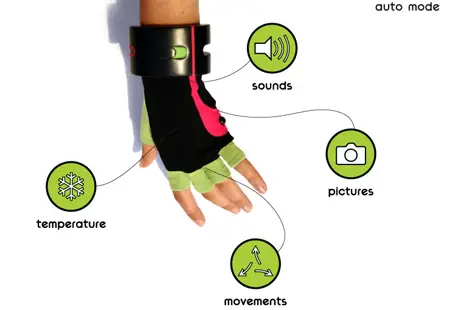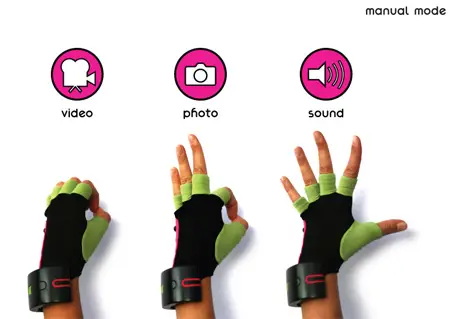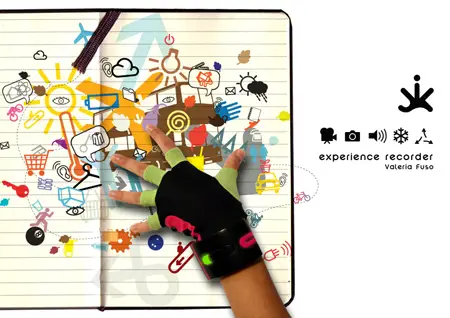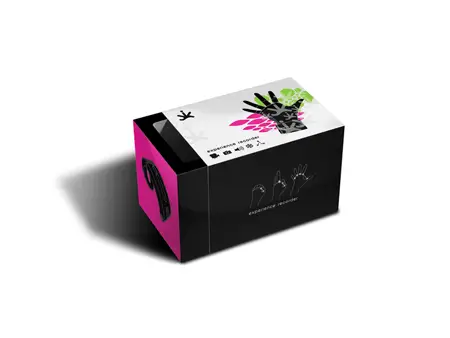 Designer : Valeria Fuso
---
Transferring patients from bed to wheelchair or vice versa can be pretty difficult. Medirobot or Medical Robot Assistant can intuitively transfer patients in hospital efficiently without the need of an extra wheelchair. This robot lifts patients easily, it will drastically reduce physical efforts for the caregiver. Doctors and nurses can read any crucial patient's health information through the robot's body because it serves as information terminal for the patient as well.
Medirobot was the result as collaboration between Taipei Municipal Yan Ming Home and Pilotfish for disabled people. Originally the concept came from Nancy Nguyen and Jules Parmentier (Pilotfish Taipei) and finalized by Pilotfish Munich Team.
Designer : Pilotfish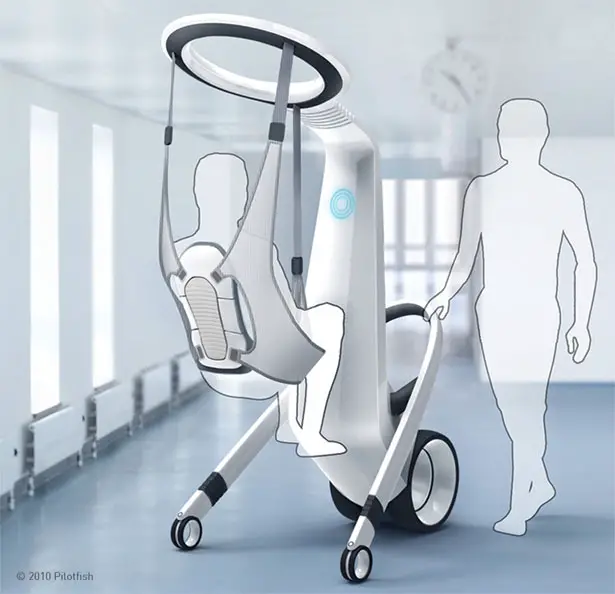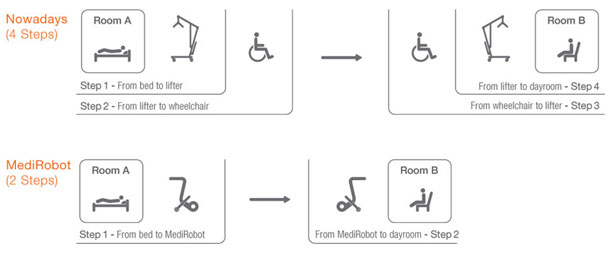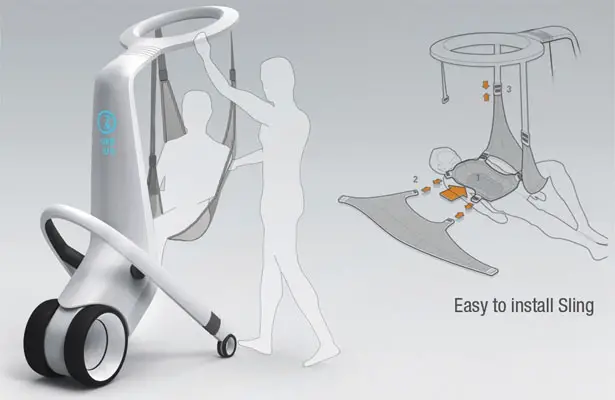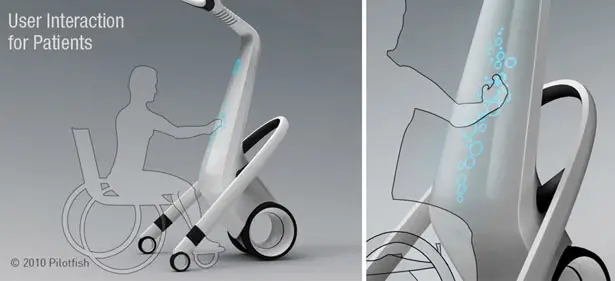 ---
If Tokyoflash made AXYS watch concept into reality, it would be a new and different style from its usually digital watch design. This watch concept features intersection of horizontal (X) and vertical (Y) lines (now you can tell where the name came from), instead of reading the watch as usual, you need to read by the intersection column of numbers (1-2-3-4-5-6) or vertical reading and another horizontal number line (7-8-9-10-11-12) that represent the hours. The minutes are shown by the light circular markers, you can read them the usual way. There's a small LCD display that shows you the time or date based on your selection, simply press the center button, it displays hours, minutes, seconds and day subsequently. You can also press the button twice consecutively to display day of the week, month, and date of the month.
Designer : José Manuel Otero for [Tokyoflash]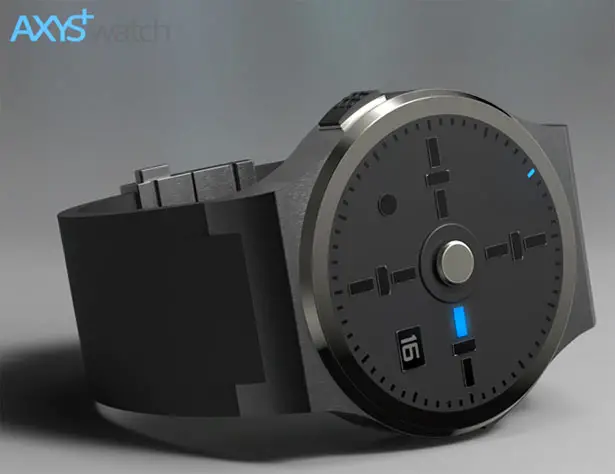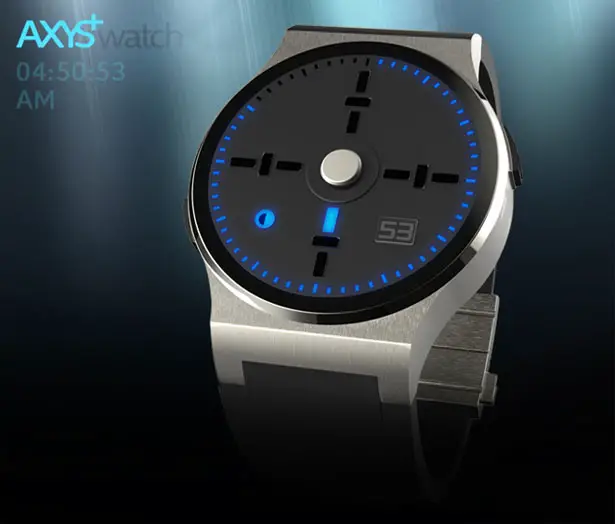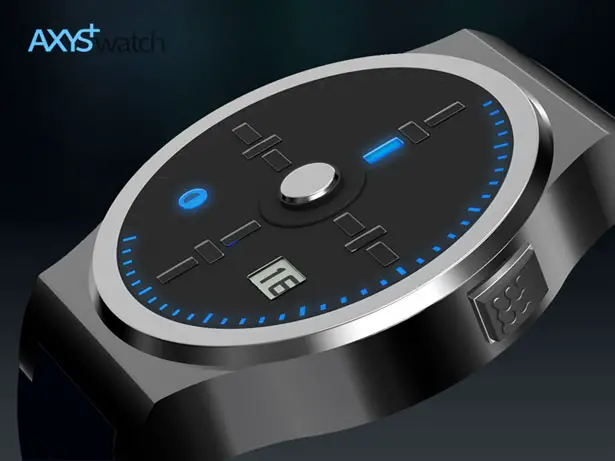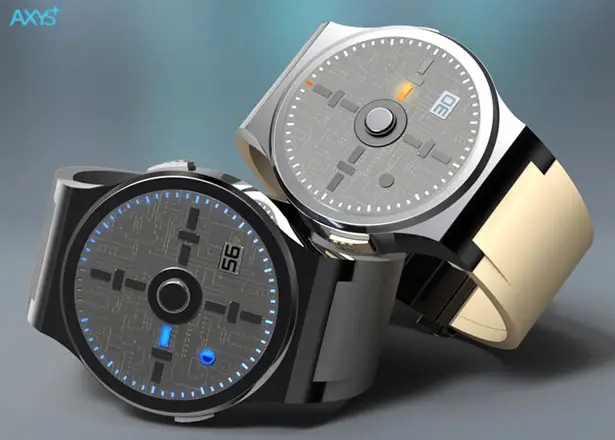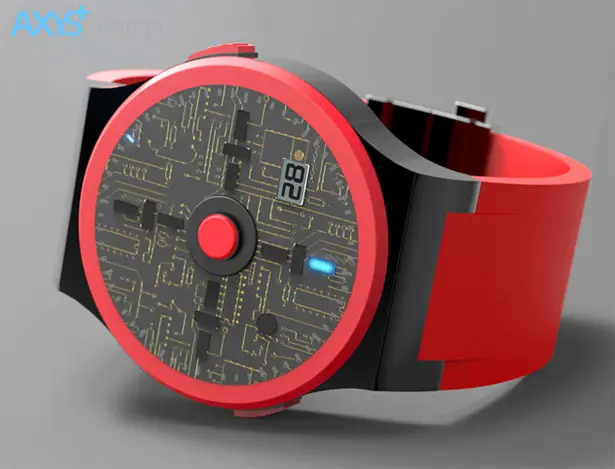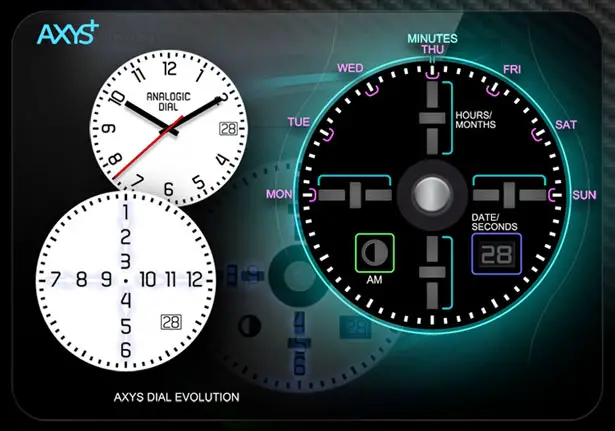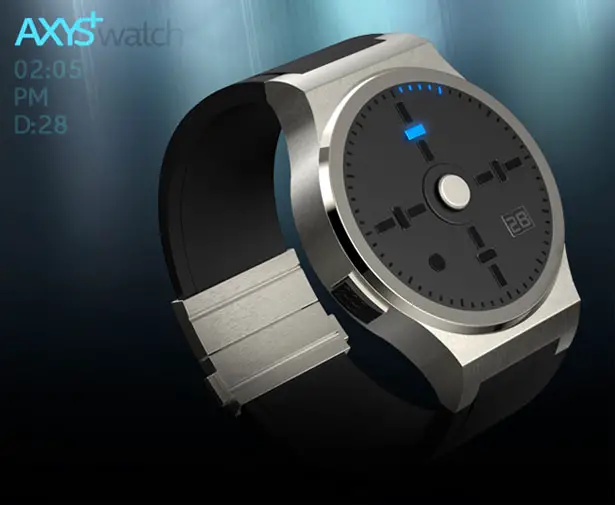 Tuvie has received "AXYS Watch Concept" from our 'Submit A Design' feature, where we welcome our readers to submit their design/concept for publication.
---