It can do any kind of terrain. It's built to help doctors and rescue teams save lives. It's there for you in case disaster strikes. It's small and has unique features that make it different than other similar products and it's called the Bull Frog. The design team composed of James Thompson, Jeff Pinard, Isabelle Tremblay and Rob Vandenhoek, gathered around the drawing board to try and find a better solution for transporting medical supplies to remote locations across difficult terrain. They came up with the Bull Frog. A simple exterior shape, but a cleverly designed interior, make the "little helper" stand tall amongst its competitors. The main selling point of the Bull Frog is the fold out work station it provides. This allows rescuers to efficiently treat the victims on site, while there utensils are carried by their "assistant".
Designers:  James Thompson, Jeff Pinard, Isabelle Tremblay and Rob Vandenhoek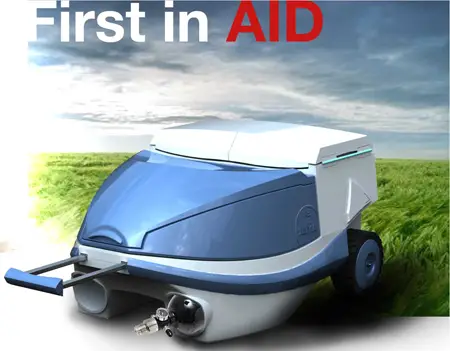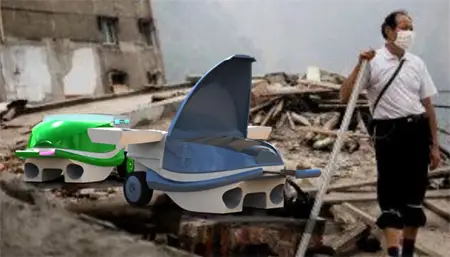 The Bull Frog has a color coded cartridge system for storing. The brilliant designed storage system allows the relief pod to carry a wide range of medical equipment, including: gaws, needles, pills and other supplies that might be required. Underneath the pod, the designers have fitted two compartments, which house either water or oxygen bottles for the patients. The pod has been equipped with all terrain tires to cope with the extreme scenarios, and thanks to the great ground clearance, it turns out to be the perfect tool in a disaster scenario. The relief pod has a retractable dolly-like handle, which allows the doctors and rescuers to carry it around. Being small and well organized is most of the times, the perfect combination for a product destined for natural disasters scenarios, as it can fit anywhere and it has everything a doctor needs to save his/her patient.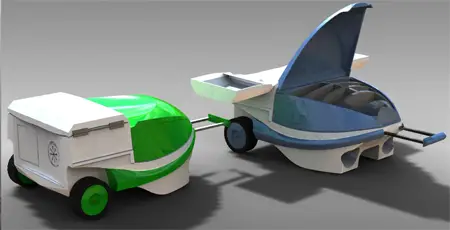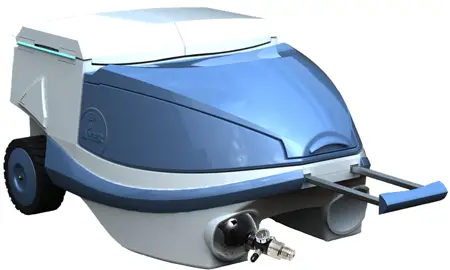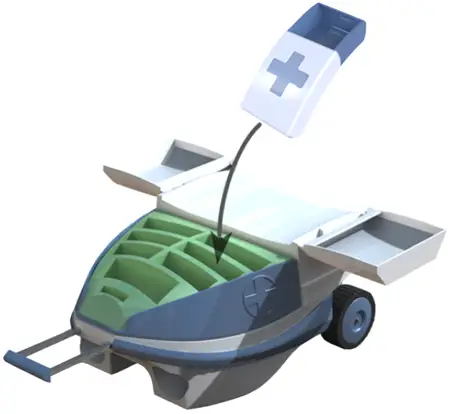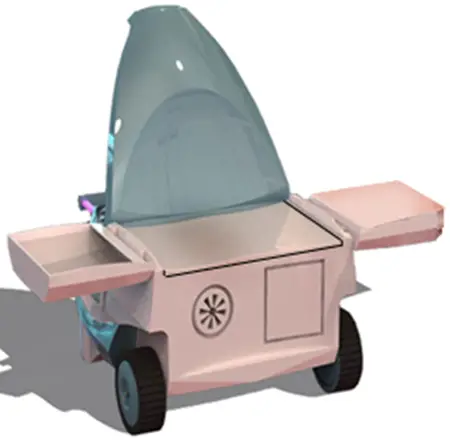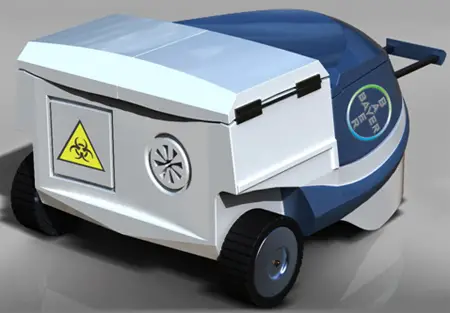 ---
Leah Heiss, in collaboration with Nanotechnology Victoria, has developed a range of jewelry with therapeutic properties. Leah was NanoVic's first artist in residence from September 2007-June 2008, supported by Arts Victoria and the Australian Network for Art and Technology.
Diabetes Jewelry
Diabetes jewelry is a neckpiece and rings for administering insulin through the skin via a nano-engineered patch. The Diabetes Neckpiece is a wearable applicator device to apply Nanotechnology Victoria's NanoMAPs to the skin. NanoMAPs are small (10 x 2mm) circular discs which have an array of micro needles on their surface. They allow for pain-free delivery of insulin to the body, replacing syringes. The Diabetes rings are designed to keep the nano-engineered insulin patches against the skin once they have been applied.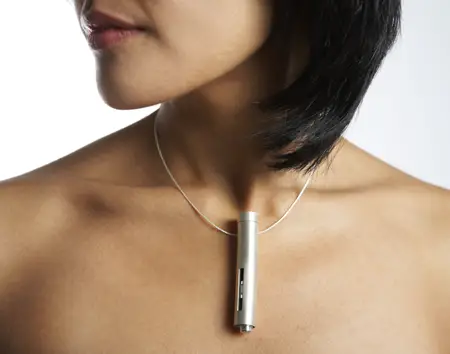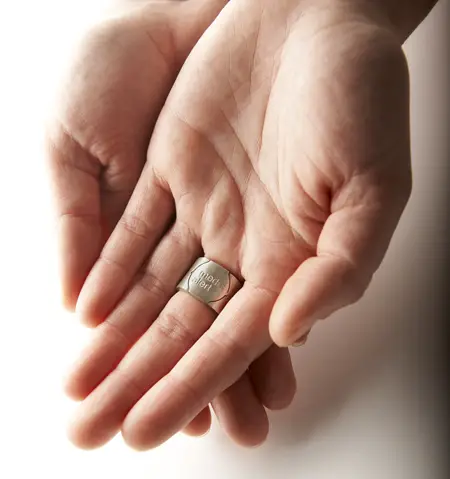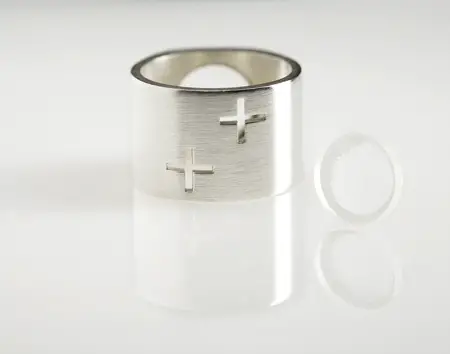 Arsenic Jewelry + Water Vessels
Leah also developed a neckpiece and water vessel for purifying water of arsenic and other contaminants. The neck piece is a receptacle that carries mesoporous iron oxide (Fe2O3) which can remove arsenic from drinking water. The Arsenic Water Vessel is used in conjunction with the neck piece and contains specialized filtration devices to ensure that the purified water is safe to drink. The jewelry and water vessels are designed for people in transit in countries where arsenic is prevalent in found water, such as India + Bangladesh.
The Arsenic and Diabetes projects were both exhibited as part of Liminal, an exhibition at RMIT Gallery in November 2008; in.tangible.scape.s in Belgium; and will be on display at the Levitas exhibition at Gallery fortyfive downstairs from 11-21 March 2009.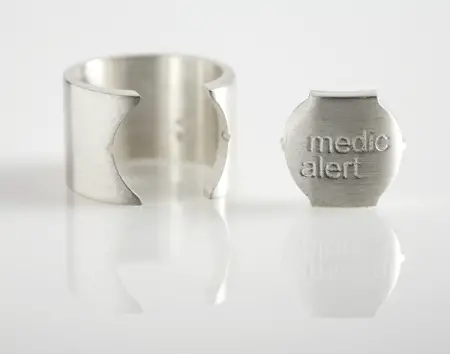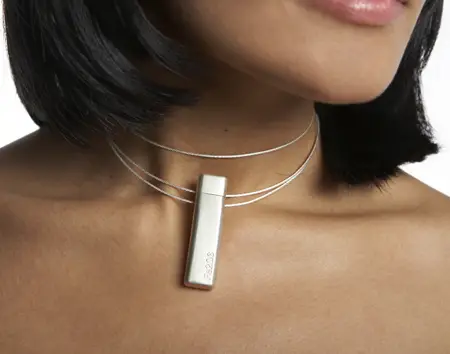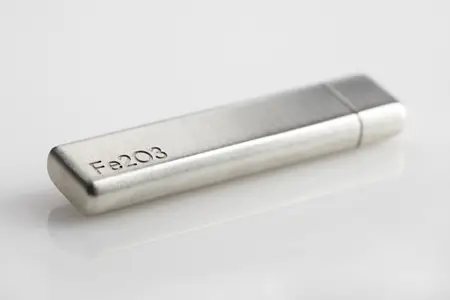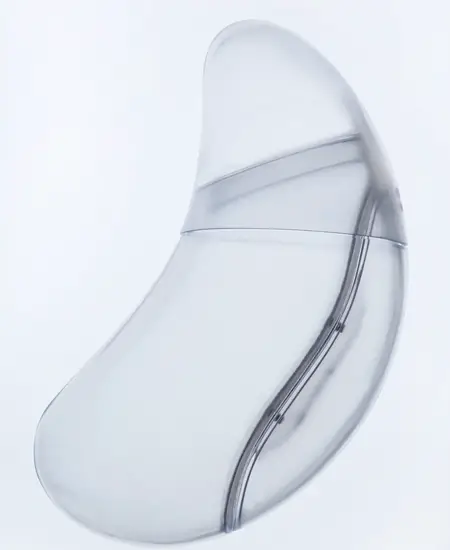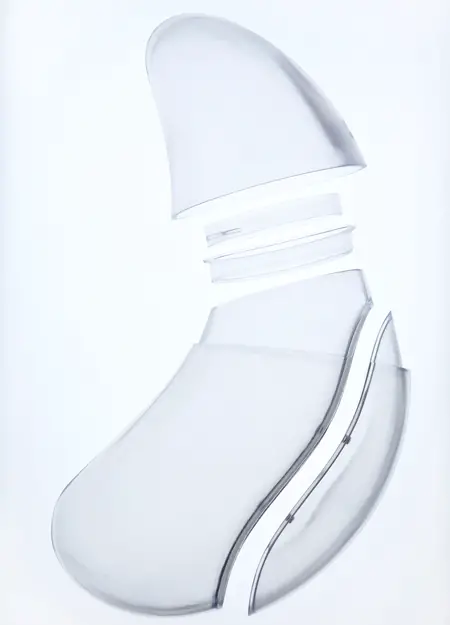 Designer : Leah Heiss
---
Renault Moister is a design study to create a hydrogen fuel cell vehicle for the year of 2030. We are dealing with environmental issues, as you probably aware, designers are coming up with many underground cities concept realizing the possibility for future habitats. This futuristic vehicle has been designed based on the unique form of water, yes, the same element that gives its power. Unfortunately there are not further details we can get from the designer, hopefully, we can update this again in the future.
Designer : Antonio Yang Min-Seok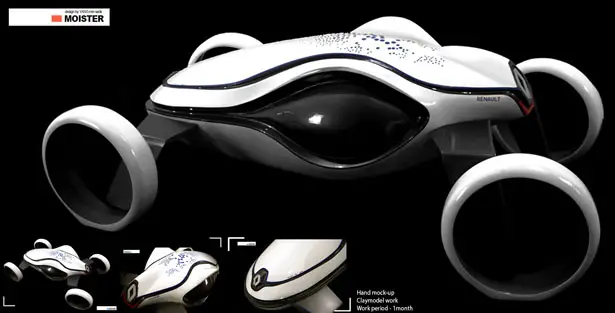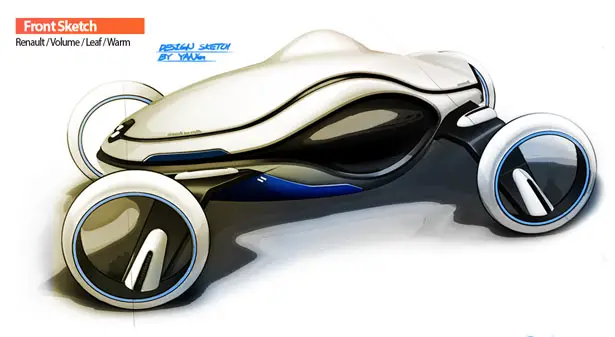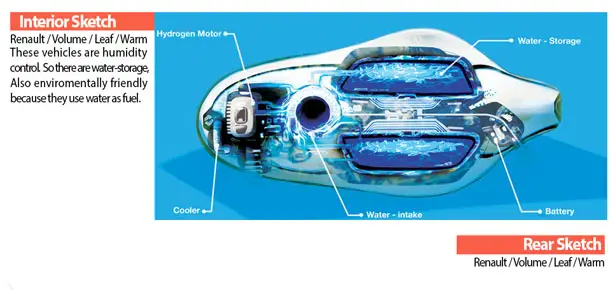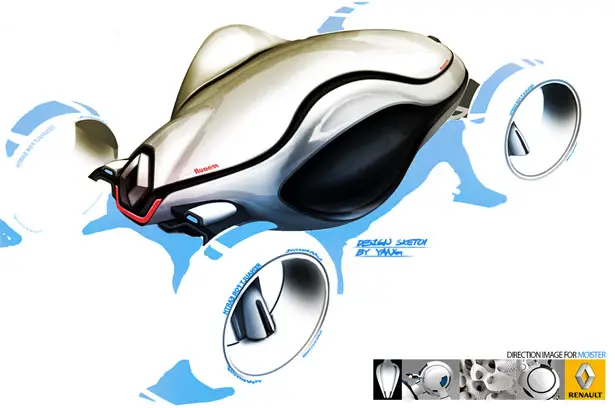 ---