Balance is a pair of concept earphones that are purely designed with the Braun DNA in mind. It's a design proposal for the company that represents Braun's clean lines, perfect proportion and beautiful aesthetic in products.
The smooth finish of the aluminum body with the polished chamfered edge and the small branding etched below it. Braun Balance are a new direction in the earphones market, not only for sound but also to for the fine details within the design.
Designer : Chris Rackett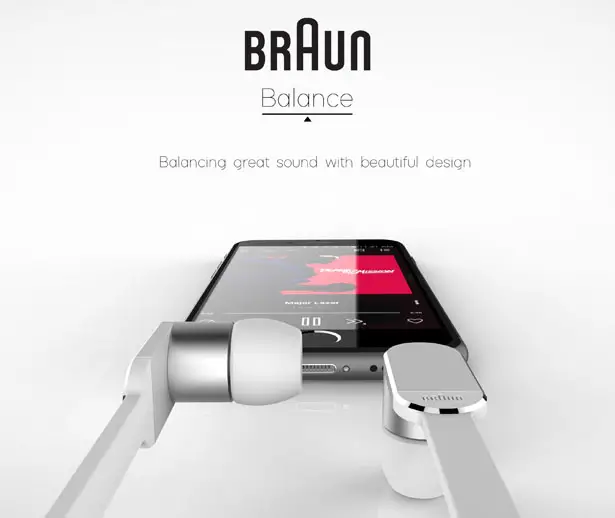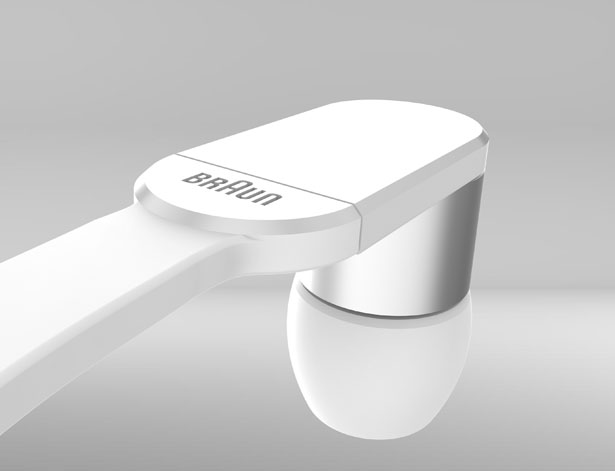 Simplicity runs solely through the design from the earphones aluminum housing and branding application. To the volume rocker with its minimal and clean design, allowing the user to easily lower or heighten the sound. Furthermore the use of a tangle free chord eliminates any long winded untangling of earphones in public, allowing instant use and no time wasting, so that you can get back to listening to
your favorite artists.
On the whole Balance brings Braun back into the consumer electronics sector and follows Braun's design values. These earphones are the balance of great sound quality and the beautiful attention to detail and design that Braun has followed for many years.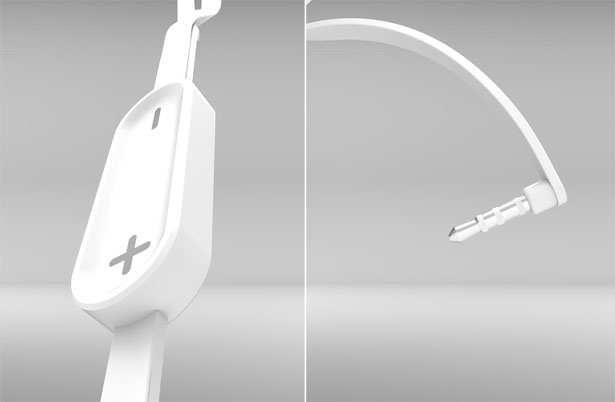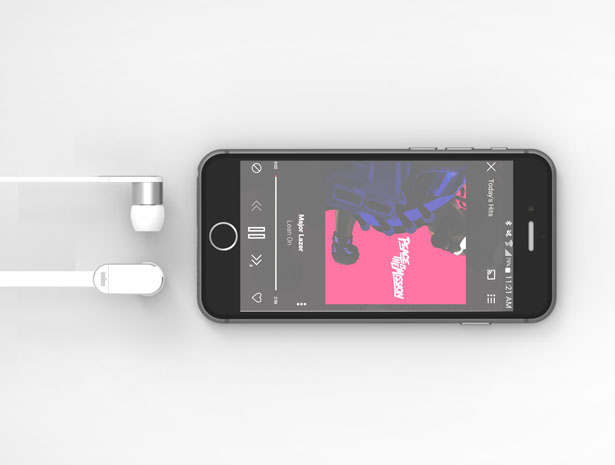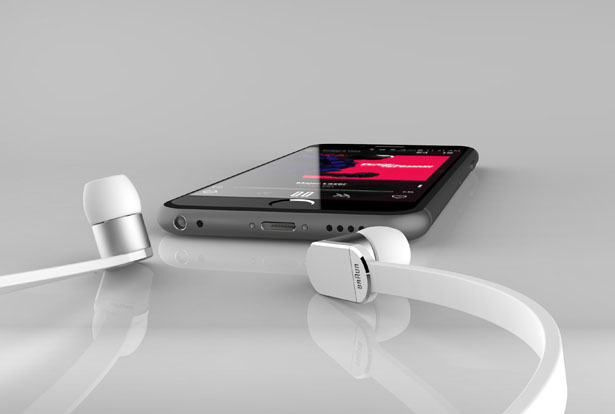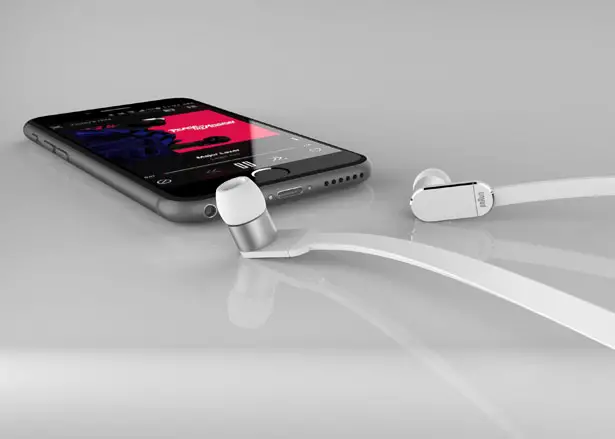 ---
Ferrari has launched its vision of future F1 car, it features aggressive looking car that will captivate everyone's eyes. It is technologically advanced concept car and was conceived by Ferrari design studio together with Scuderio's aero department. It still has the iconic red color with minimal changes yet those changes make the car look somewhat different but familiar. All F1 fans around world are invited to comment on this new design, you can check it out at its official website here.
Designer: Ferrari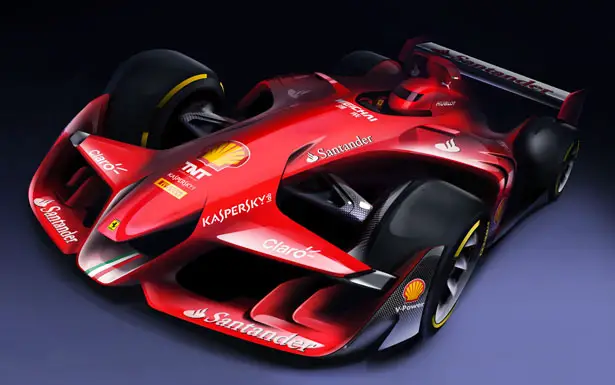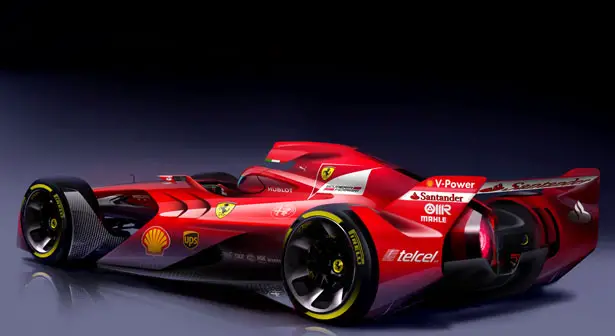 ---
Shoelace is always a disturbing thing in many different ways and No Shoelace but better is designed to overcome these common problems associated with shoelace. This new type of running shoe will allow the user not to have an excessively tight fit on the top of the foot. Moreover, the user will not experience frequently untying the lace and coming loose, instead, this design concept completely wraps around the foot with a piece of material, which can be adjusted by wearer with the Velcro strap. The designer has opted to keep the design simple from the visor aspect, yet contains all the necessary functionalities as a running shoe.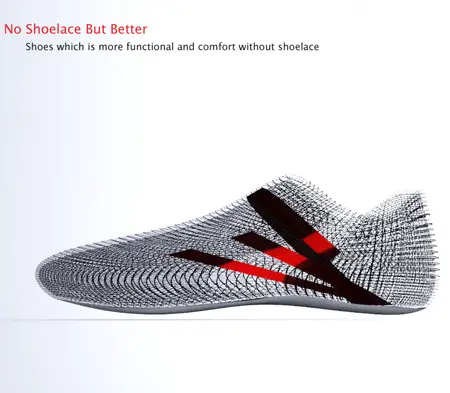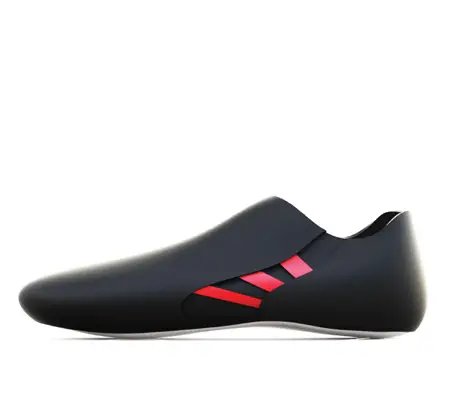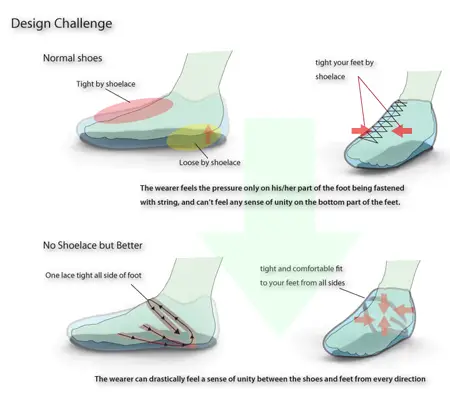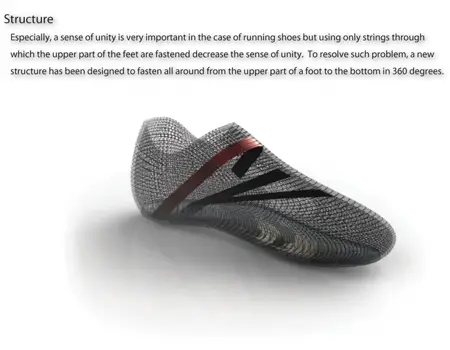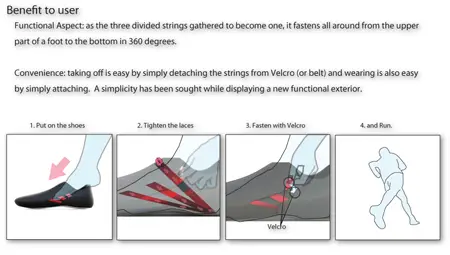 Designer : Seon-Keun Park and Jin-Sun Park
---