"Screws are the bane of an optician's life."
– (Optician, 2013)
This statement of frustration is not only shared by opticians, but among glasses users themselves. Whether it is a slight knock, bump or even an unfortunate event of someone accidentally sitting on your glasses, can cause frame misalignment. Furthermore screws are known to work themselves loose due to the constant opening and closing of the glasses frame. Many find the reassembly of these tiny screws into the frame to be awkward and cumbersome, and this ongoing exasperation is the main inspiration behind this project.
The project aims to combat these problems by using the super-elastic metal called Nitinol. As well as being strong and durable, this shape memory alloy possesses a springy, rubber like elasticity which makes them perfect for glasses. Spectacles keep their shape and position without the need for the fiddly, easy to lose screws used to make the traditional glasses. The screwless, super-elastic glasses bow and bend, but always return to form.
Designer : Neethu Mathew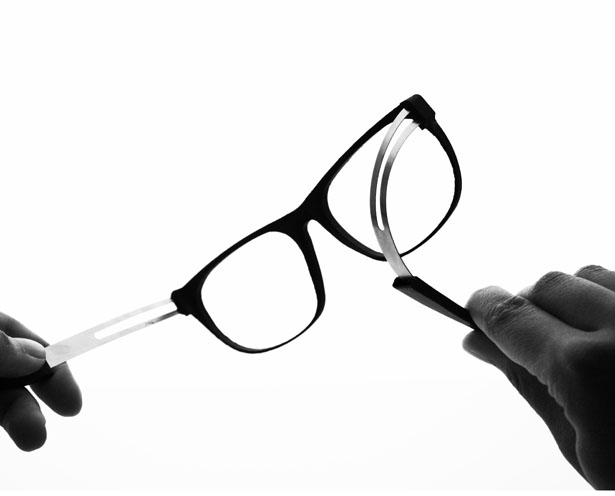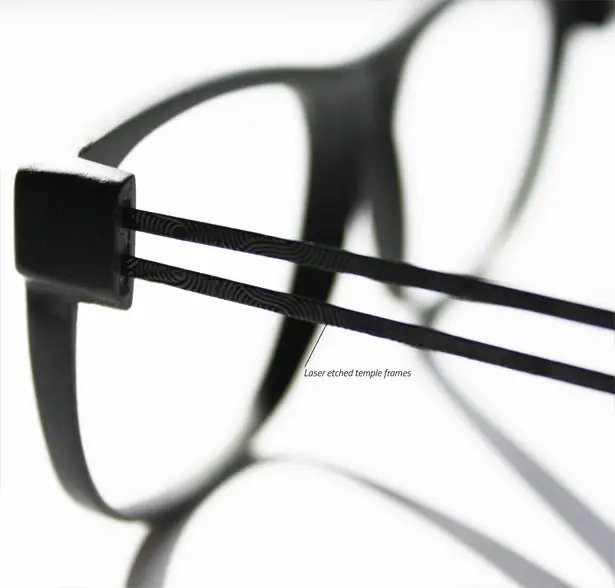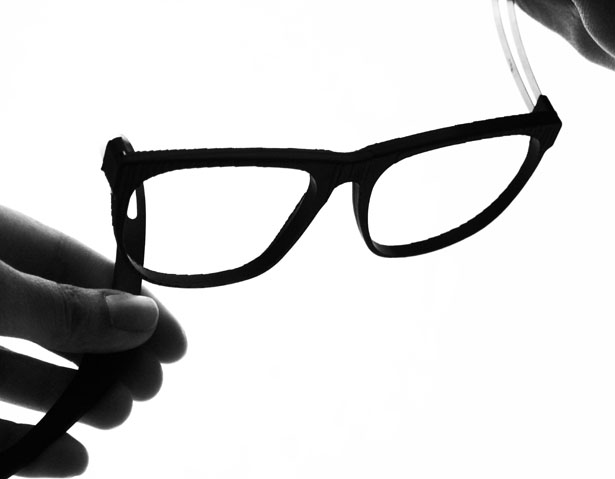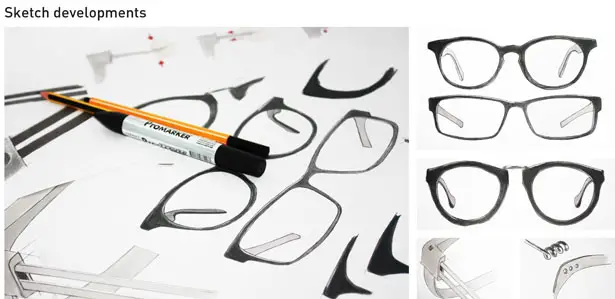 Tuvie has received "Screwless, Super-elastic Concept Glasses" project from our 'Submit A Design' feature, where we welcome our readers to submit their design/concept for publication.
---
Carrying liquid nitrogen could be very dangerous without proper methods. Liquid Nitrogen Carrier design offers not only a safe carrier but also a multipurpose unit that has the ability to store, transport, organize, and reduce evaporation and exposure of liquid nitrogen. It's been designed with a large handle and a wide base to ensure ease of transportation in the working environment such as Medical and Science Research field. Compared to existing products on the market, this carrier provides easily operated unit with the aim of reducing potential harm to the researchers that are usually surrounded by the use of liquid nitrogen.
Designer : Joshua Sunghoon Mun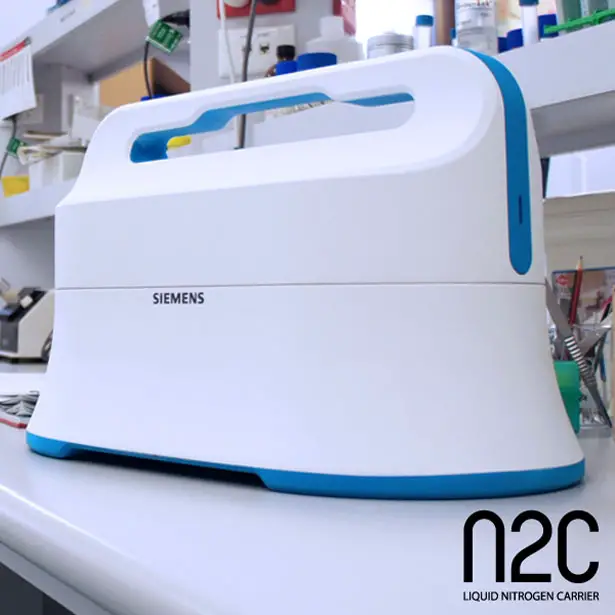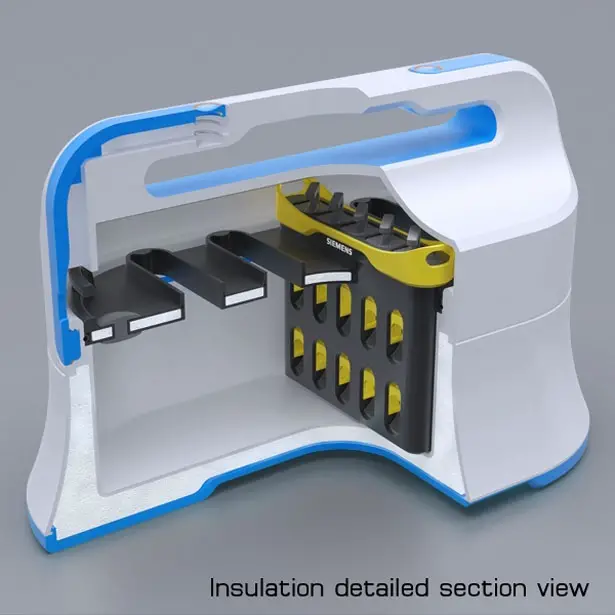 The organizing rack and test tube cartridge of Liquid Nitrogen Carrier are features that allow the user to perform various tasks within the laboratory. The rack is constructed of a co-injection insulation foam thus making the liquid nitrogen can be stored within the container without evaporating. The rack provides the user with visual feedback to reduce the risk of any unnecessary liquid nitrogen related injuries throughout the process of snap freezing living cells utilizing the Liquid Nitrogen Carrier.
The test tube cartridge provides a method of arranging and storing test tubes within the container. Each cartridge has different colors for easy sorting of the test tubes and easy relocation into another preserving environment.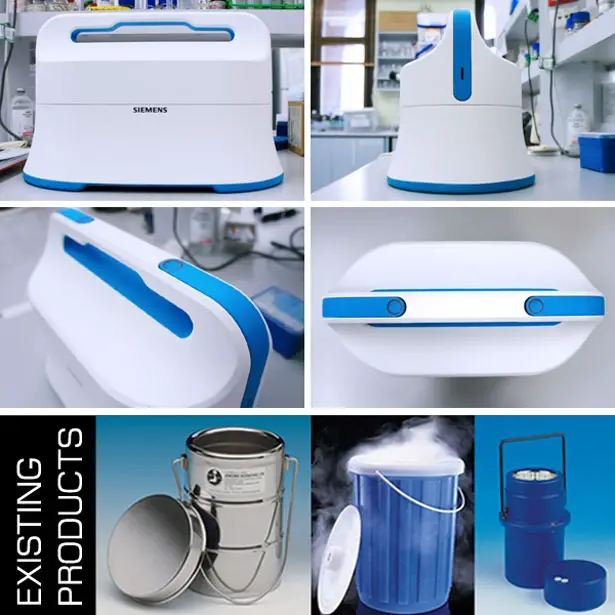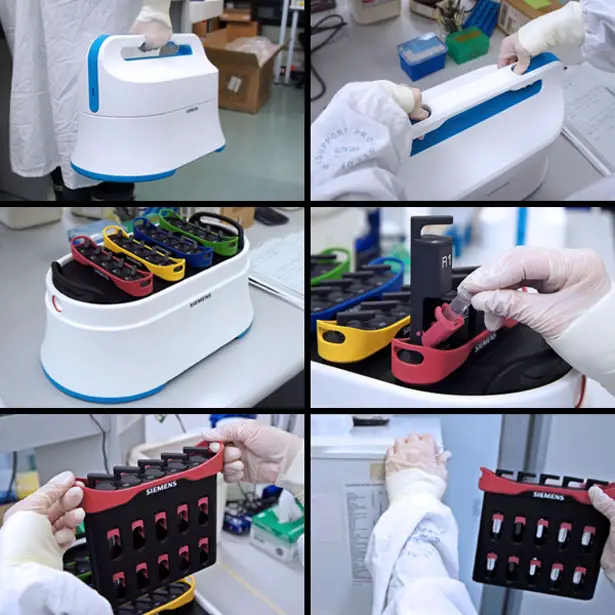 ---
While jogging, my best companion is my mp3 player. I'm sure most of you feel the same. Heart mp3 player has been designed to become your partner when you do sports, exercises, or any physical activities. It will entertain you with music and inform your heartbeat rate. The heart shaped body will remind you that your health is in your hands. I totally agree to that.
Designer : Gusta Vicentini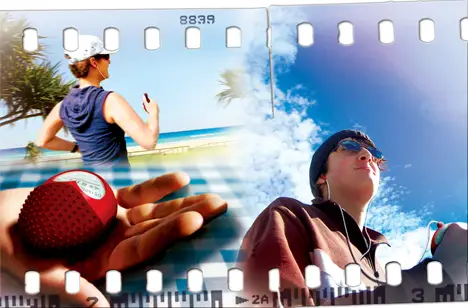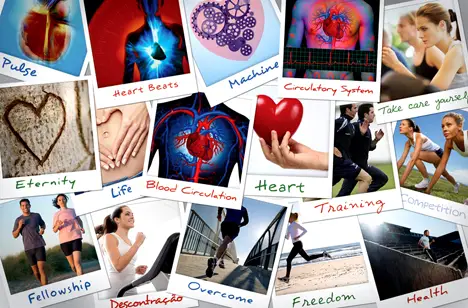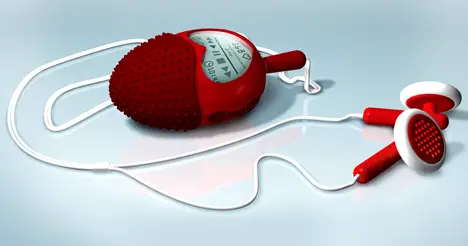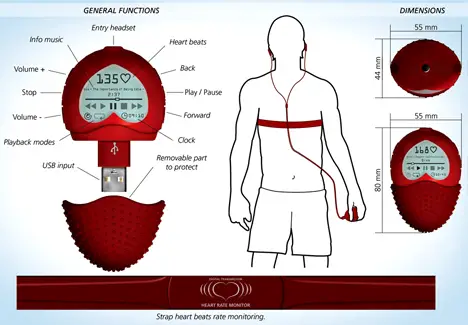 ---