You can introduce to the joy of bicycle riding to your baby at early age with IGI Baby Protector. It's a concept design just like children car seat, except that you can carry this product when cycling. When you use baby sling or carrier when riding a bike, it can be very dangerous. Constanze Hosp, the designer, wanted to come up with better solution for this challenge. It's a well-known fact that babies need skin-to-skin contact with parents as part of communication and to create trust between them, however, using conventional baby sling is not safe when you ride a bike with a baby.
IGI has been designed to be compatible with most baby slings and all other popular baby carrier brands which can be worn on the front or the back. The adjustable straps on the back, shoulders, and around the head make this system flexible as it grows with your baby. It is equipped with sturdy distance pieces ensure parent's weight doesn't become dangerous to the baby.
Designer : Constanze Hosp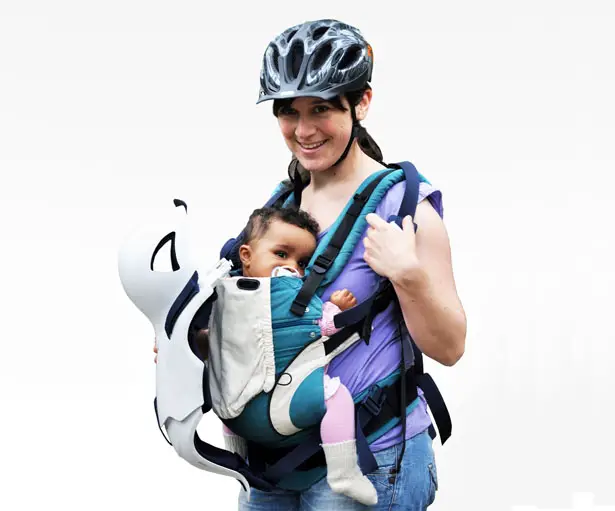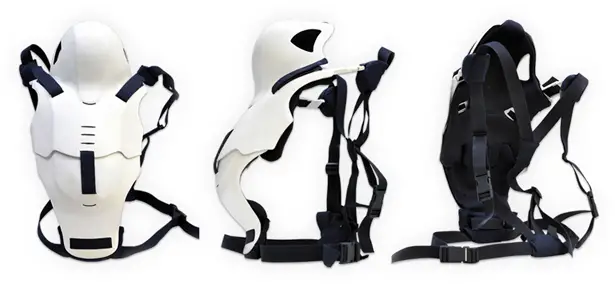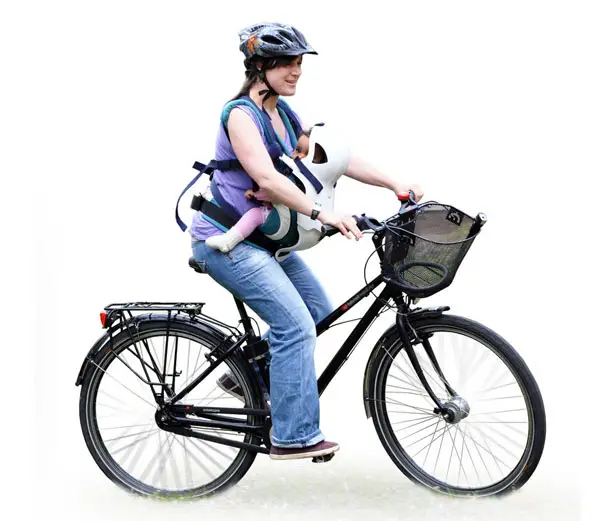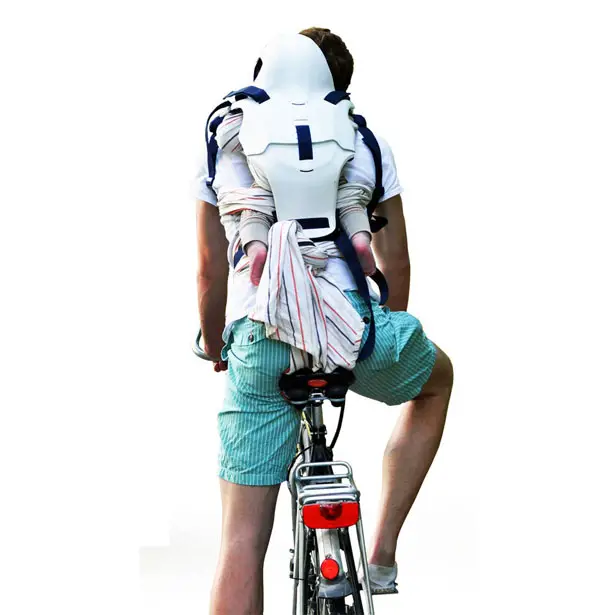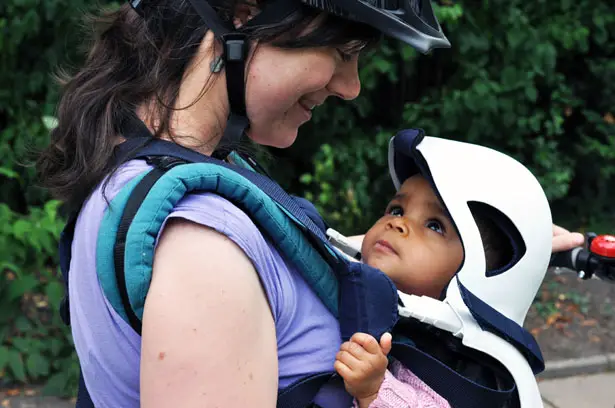 ---
The designer Toshimitsu Sasaki has designed a new quality chair for the whole family. He has named his design as New Bambini which is an adjustable chair fit every one from a baby to adults. The best thing about this design is the ease with which it can be adjusted/converted. The chair of course is very comfortable for any person of any size or height. The ability of chair to rotate at length while also being used as a rocking horse for the little one is just awesome! Thus, it should be a hit with all ages.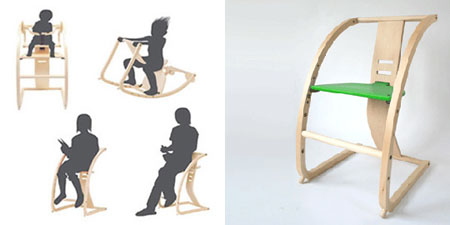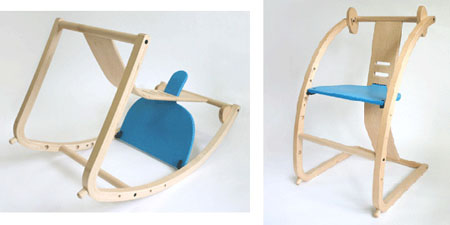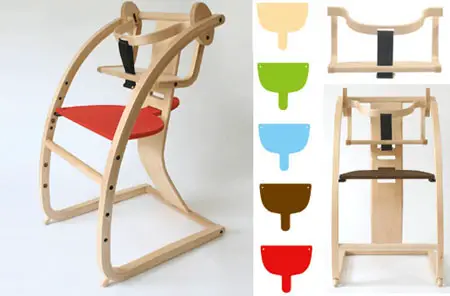 Designer : Toshimitsu Sasaki [ProductPage]
---
INKO is an iPad cover and keyboard made out of leather. Beautiful indeed, the embossed keypad comes with conductive ink tattooed directly in the thickness of the leather, thanks to tattooer Jéremy Lorenzato. This beautiful artwork was born out of the desire to incorporate printed circuit board into the depth of leather material that support the electrical connections. Instead of using manual tattoo, the process was replaced by a system called Tatoué. The masterminds behind this system are Pierre Emm, Johan Da Silveira, Piotr Widelka, these trio designers hijacked a 3D printer to create a tattoo machine. The result is a powerful machine that gives you full control of the injections of paint up to hundredth of a millimeter. The circuit inside this leather transmits electrical signal from the keyboard to iPad through a miniature Bluetooth transmitting antenna.
Designer : Alexandre Echasseriau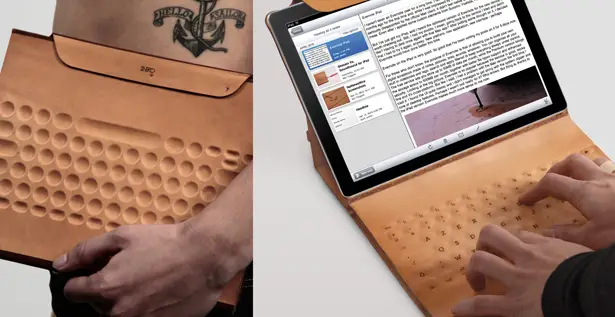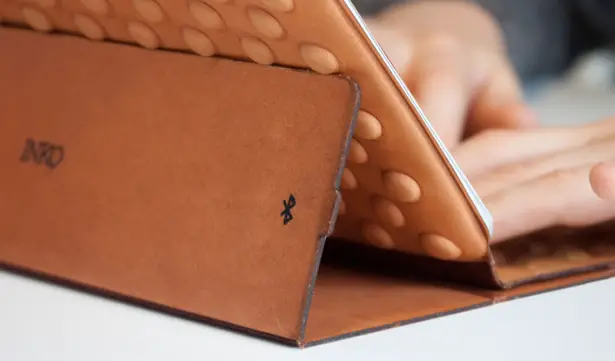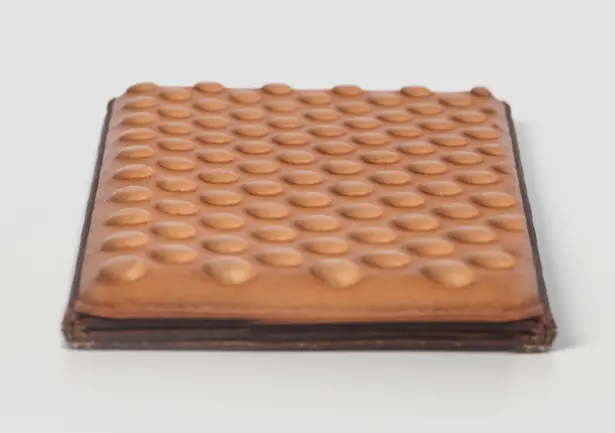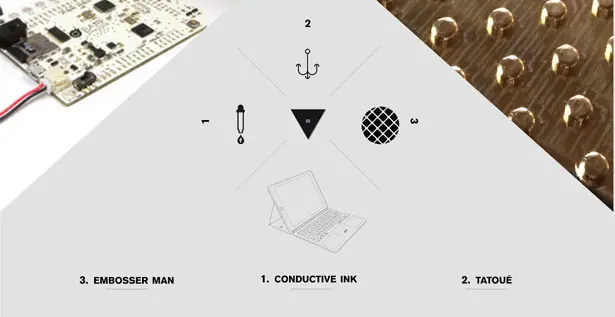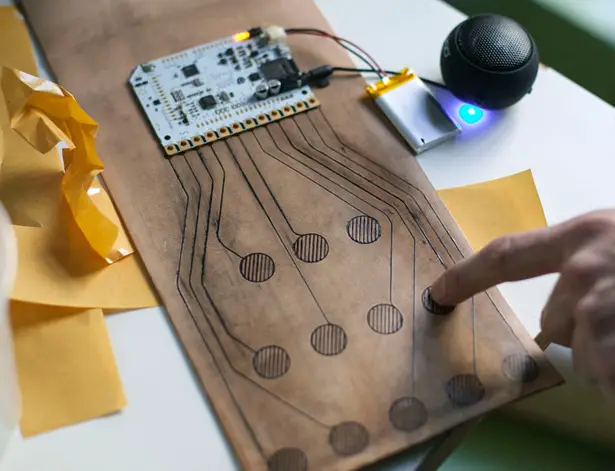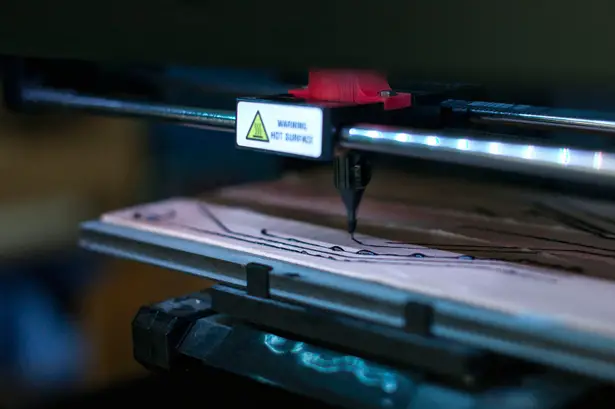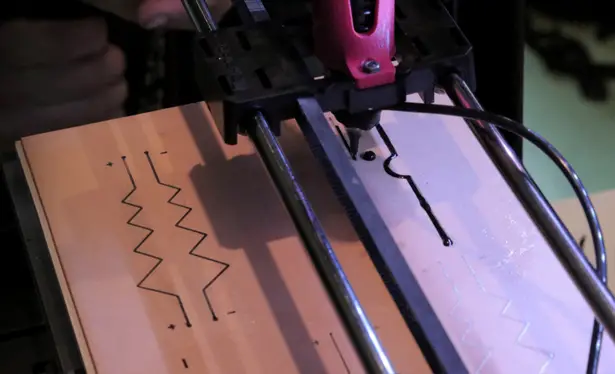 ---