Exostrusion LED watch concept was inspired by the rear diffusers of modern sports cars. It's pretty simple actually, these diffusers are usually looking like extruded forms with various fins and facets, so, taking these forms in mind, Peter Fletcher has come up with unique and futuristic display frame for his latest watch design.
The time is displayed by those LEDs arranged in 4 quadrants, the top 2 quadrants display the hours while the others display the minutes. These quadrants are divided with appropriate number of segments by a unique extruded form, forget flat smooth surface. Since the time can be displayed in both 12hr or 24hr formats, the center area becomes the AM/PM indicator. The display layout also allows for a phased digital time telling mode where it is all controlled by subtle soft touch controls mounted in the strap, you can see those 2 highlight indents.
Designer : Peter Fletcher for [Tokyoflash]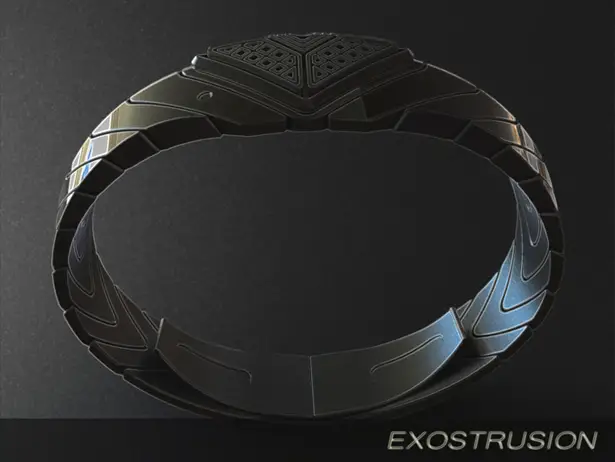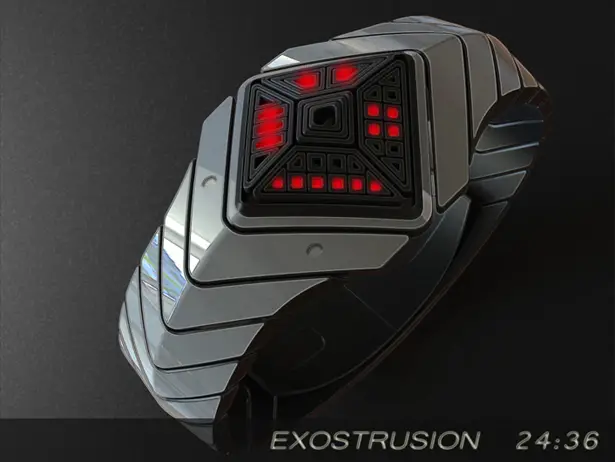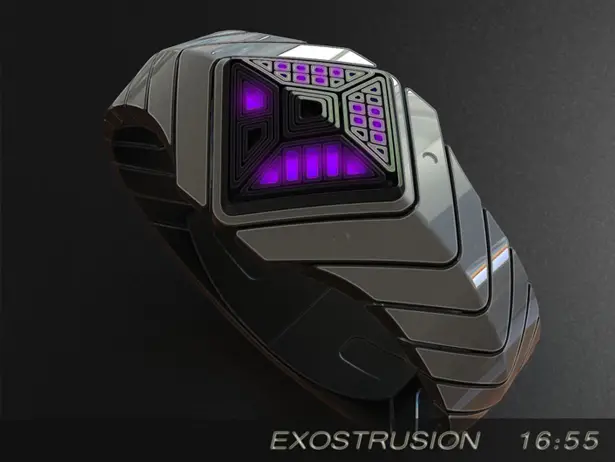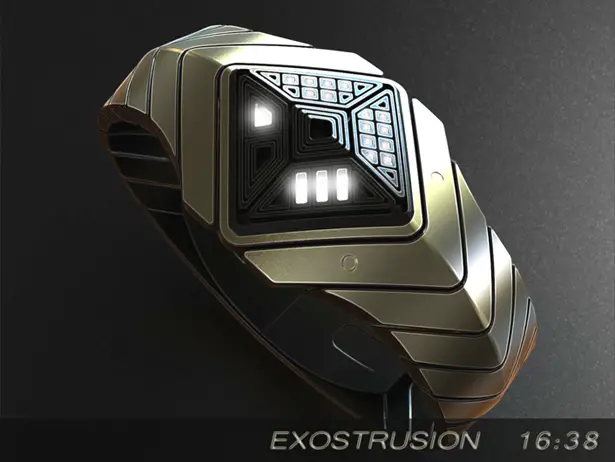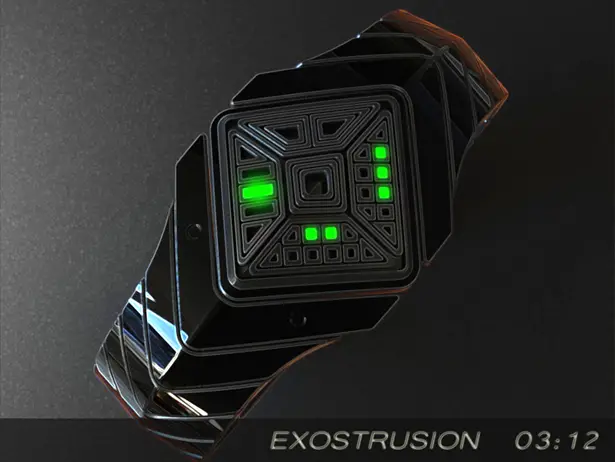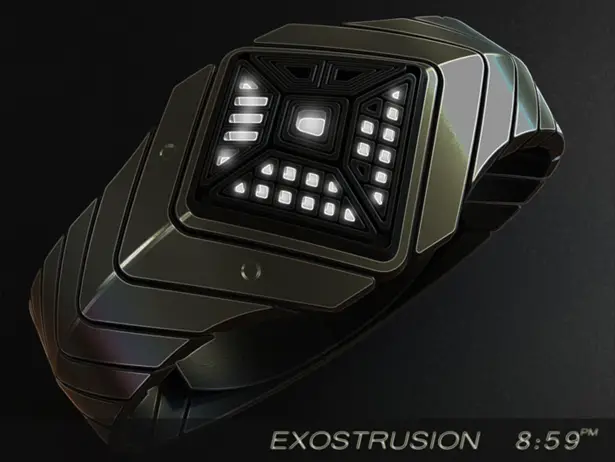 ---
P-Per mobile phone is a combination of advanced, simple, green and unique, designed by Chocolate Agency, this cell phone won Red Dot Design Awards 2007. Exploring many possibilities of sustainable design, P-Per made only from 4 layers, and one of them is an e-paper screen (which is chocolate agency famous product) which warps the entire phone. Made out entirely of sustainable materials, this futuristic mobile phone is using extruded polycarbonate to cope with its physical functions, hypoallergenic and recyclable titanium parts, and environmental friendly organic battery which is free from heavy metals.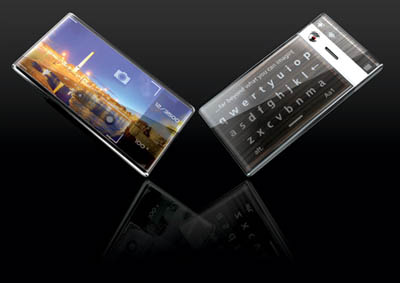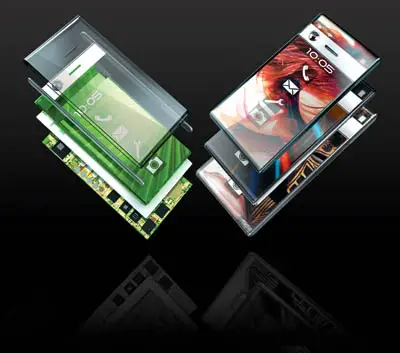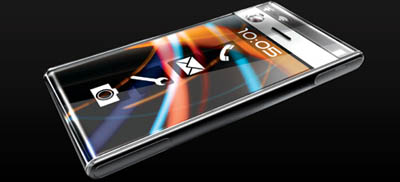 People are comparing P-Per mobile phone concept to iPhone, well, I think iPhone is still the winner here, since iPhone is real and P-Per is still a concept.
Designer : Chocolate Agency
---
Now even you have the option to take part in eco-friendly drive by bringing in home the "Leaf Lamp". It is a floor lamp designed in the shape of a plant with its leaves spreading all around. Inspired by Mother Nature, designer Sofian Tallal of France has created a beautiful lamp that could be used as a table lamp, floor lamp or study lamp. Each of its leaves spread white light with a medium frequency so as to provide a soothing effect to your eyes. Hanging switch interprets the dew drops that are just falling through these green leaves. Altogether you will feel yourself nearer to the lap of nature with this beautiful LeafLamp around you.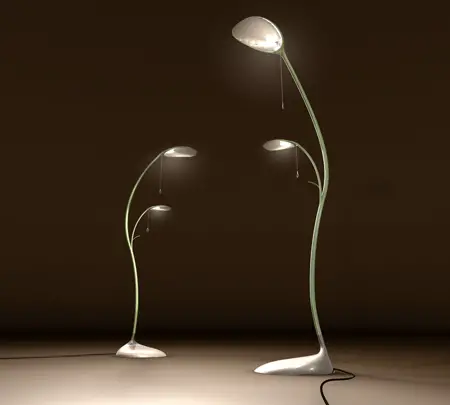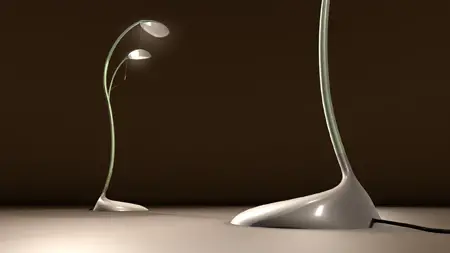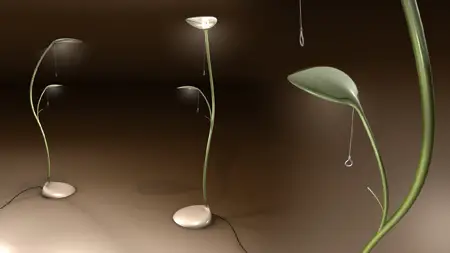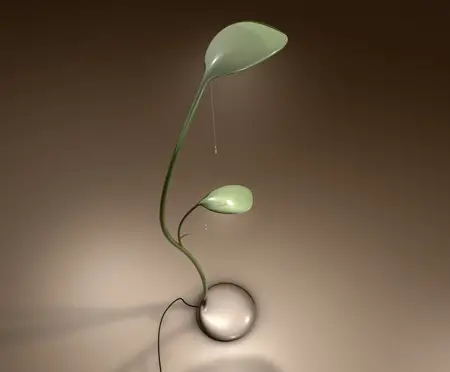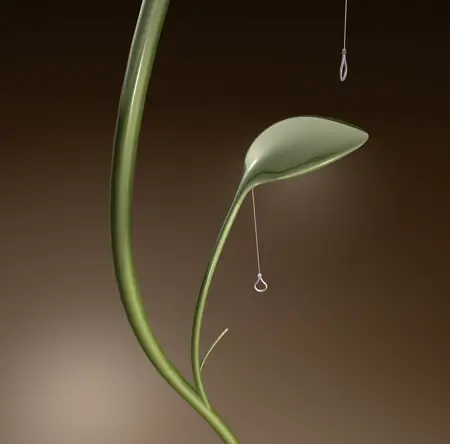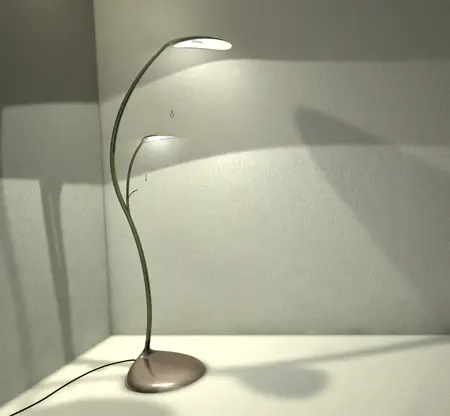 Designer : Sofian Tallal via HomeDosh
---