Traveling with a baby can be fun or stressful experience for a mother. There are many things to pack, including luggage for your baby and your family, therefore, "Mummy's Baby" has been designed to answer these challenges. This luggage helps mother to travel efficiently with her baby, she can keep all baby necessities in it or open the top of trunk and stretch out to reveal a comfortable and safe baby seat. When mother is tired, simply open the back of this luggage and pull out adult-friendly seat. Nice concept, isn't it?
Designers : Zhejiang University, Liu Peng, Wei Chengjie, Han Like, Ren Mingjun, Yang Xiao, Ningbo University, Shen Fa, Li Ning, Li Yong and Li Dandan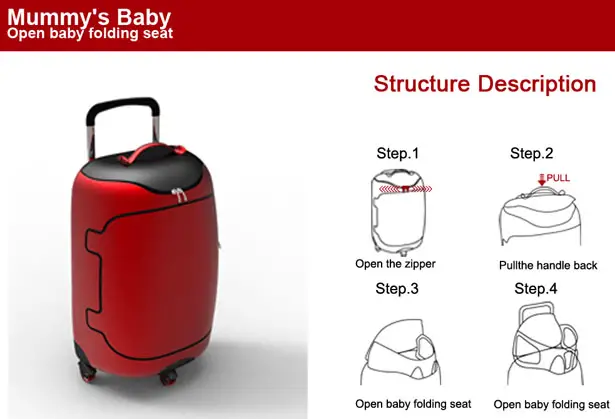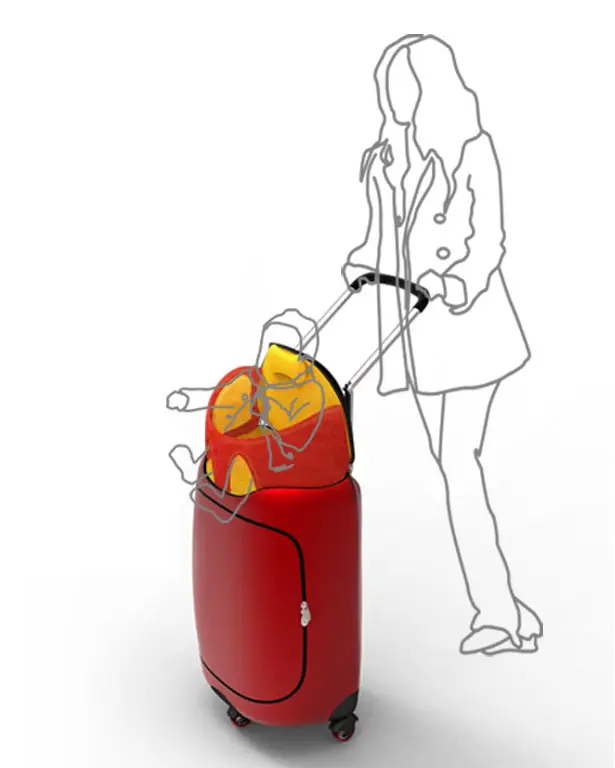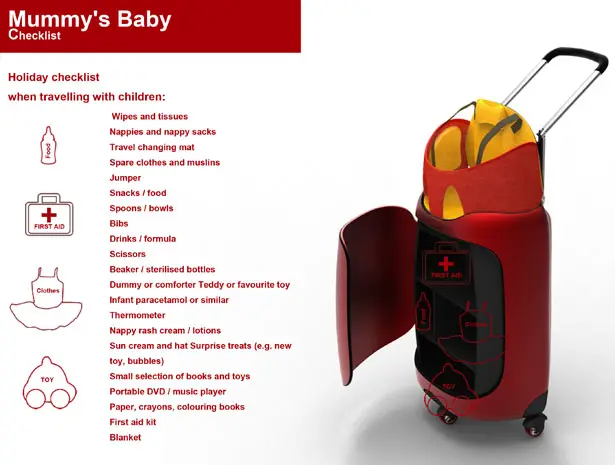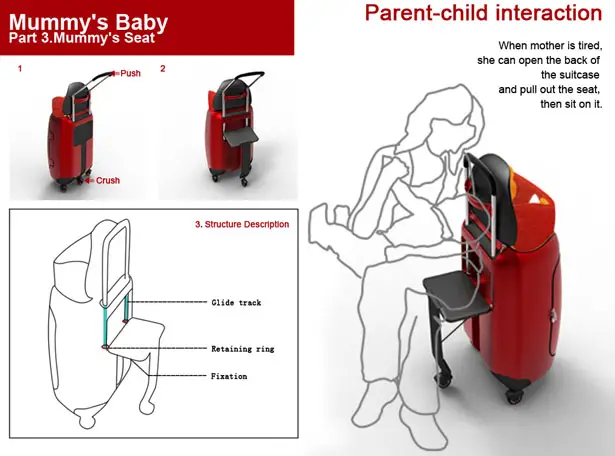 ---
This GRAFF's "Stealth" bathroom faucet was inspired by Northrop Grumman's B-2 Stealth bomber. Can you see the resemblance? Well, it's not everyday you will see bathroom fittings inspired by stealth aircraft. GRAFF itself is a cutting-edge manufacturer in modern faucet design. This ultra modern faucet is capable of 1.5-2.2 gallon/per minute water-saving flow rates and comes available in polished chrome or Steelnox satin nickel finishes. The faucet does more than just look like the stealth bomber, it was engineered with high precision and absolute quality as well. Little information about Northrop Grumman's B2 Stealth Bomber, this guy is capable of reaching altitudes up to 50,000 feet while completely disappearing off the radar. The B2 Bomber changed the face of aeronautical design when it became the world's most technically advanced bomber ever made.
Designer : Graff Faucets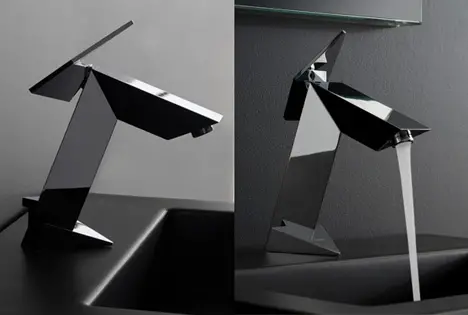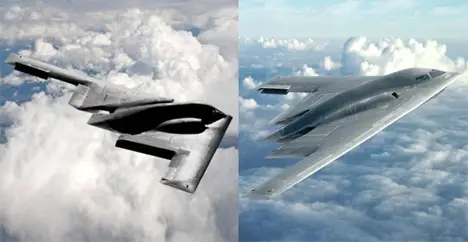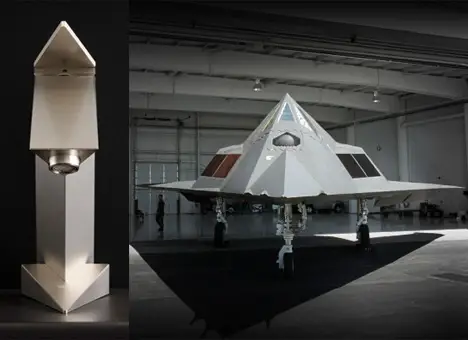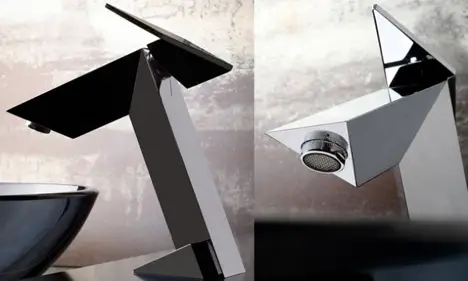 ---
Check out this cool futuristic concept of hanger phone proposal for Skype. This phone is made up of materials like Aluminium plate, polycarbonate and polyurethane etc. You just need to pick it up to make a call and once you are done just hang it up to end the call. The phone can also be used while it is connected to the computer. The dock keeps receiving the Bluetooth connection from the phone and transfers it to the computer. There is a battery indicator for showing 'full', 'low' or 'need to charge' status. This concept comes with different phone outlook and dock outlook for flexibility in overall design.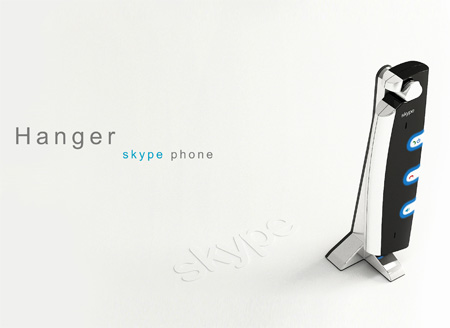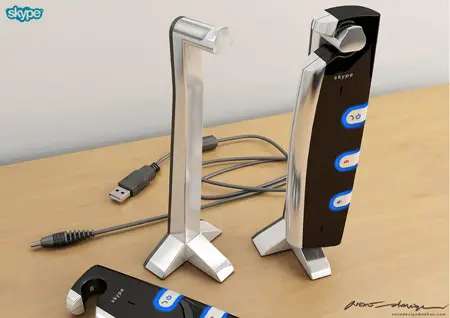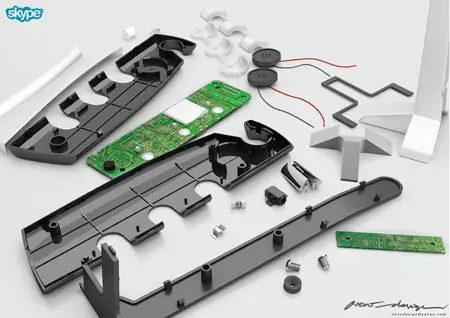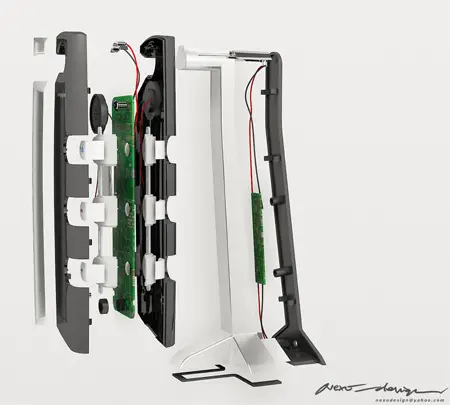 Designer : Eno Setiawan
---