Woodie Milano has launched a crowdfunding campaign for their latest project, Woodie Hub, a modern power strip to support your mobile devices.
We have been hiding away our power strips for years and with good reason. Although we all need to charge our devices, an ever increasing challenge these days with phones, laptops, tablets and more, we would rather not look at those white plastic extension cords. By hiding these power strips away however we limit their use and we increase our annoyance level yet again. I myself am also guilty of walking to the other side of the living room to charge my phone, since it never lasts the entire day, rather than to have the power strip next to me.
When looking at the power strip, you'll notice it has hardly changed for decades and where the technology may have been cool somewhere in 1972, it's outdated in 2016. So with an outdated design and outdated technology, it's only a wonder why it took so long to really change. Some people tried to make them look better and some tried to update the outdated technology, but for some reason nobody bothered to tackle both issues at once. At least, nobody until now.
From : Woodie Milano [Pre-Order]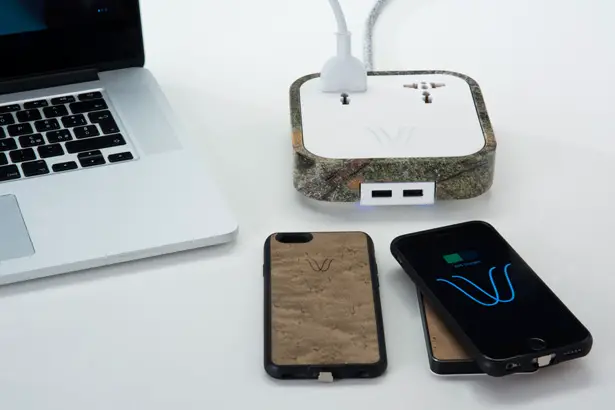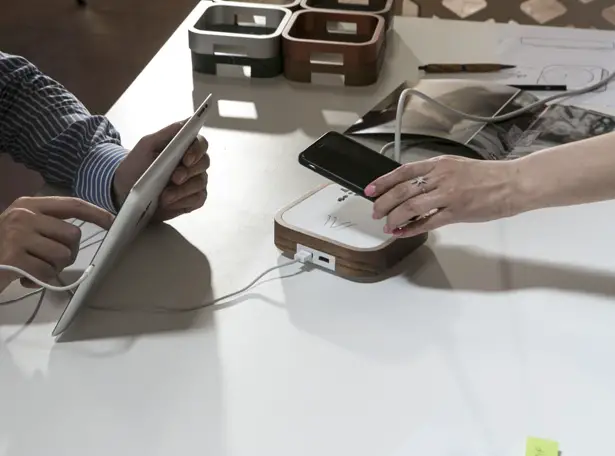 The Woodie Hub was designed to create a power strip which is meant to be shown, rather than hidden, filled with all forms of relevant charging options. The sockets will accept plugs from 150+ countries in the world and are already certified. The USB cannot be missed anymore these days, with so many devices using it. And with the introduction of the Qi Wireless charging, the Woodie Hub could of course not stay behind.
With versions available in Wood, Concrete and Marble there will always be one for any interior design. An evolution of the power strip, after decades of stagnation. If you love this evolution as much as we do, we would ask you to support us here.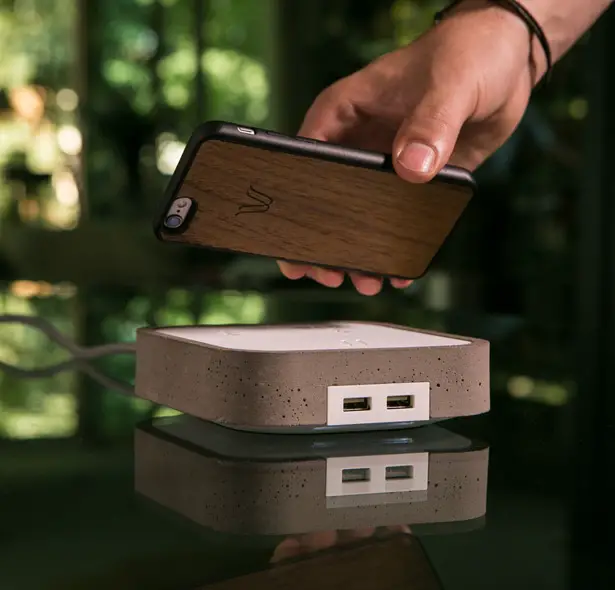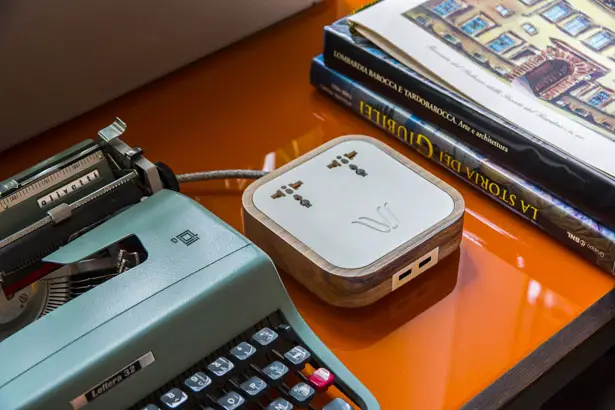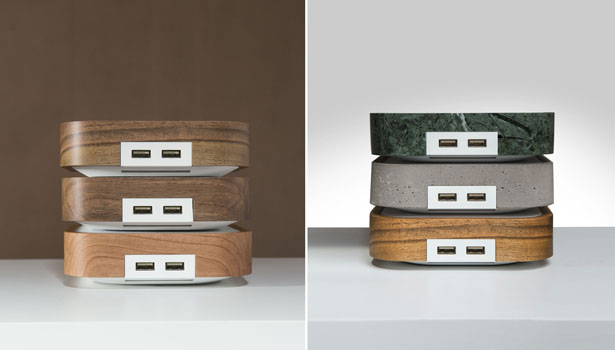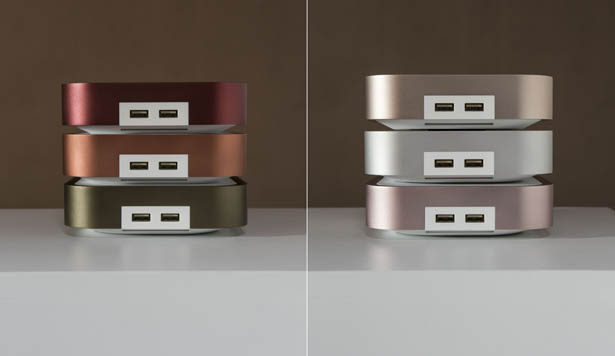 Tuvie has received "WoodieHub" project from our 'Submit A Design' feature, where we welcome our readers to submit their design/concept for publication.
---
Braille phone is a universal cellular phone concept that is able to produce Braille code in a particular part of it by using Electric Active Plastic to make it usable for visually handicapped people. The phone has been designed in a simple and easy to use manner and looks like a television remote control. The Braille area provides all the information that a traditional screen of a cell phone displays so that visually impaired people can read them by touching it. It provides letter blocks in two by three dot matrixes and by using this principle on buttons, visually challenged people can easily create or read text messages. This braille phone just won Red Dot Awards 2009.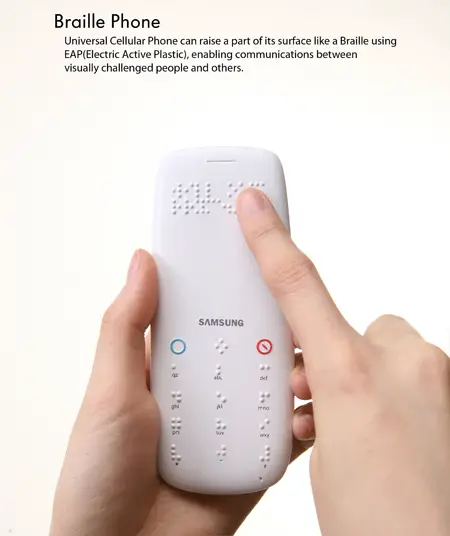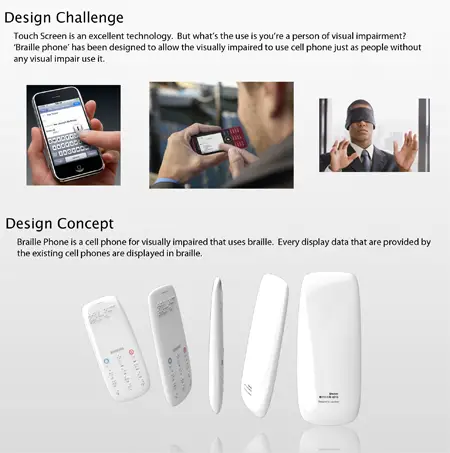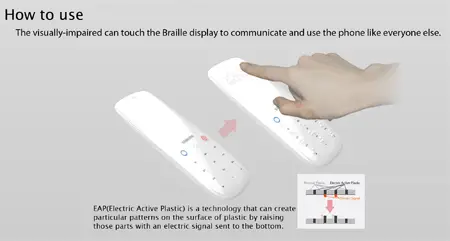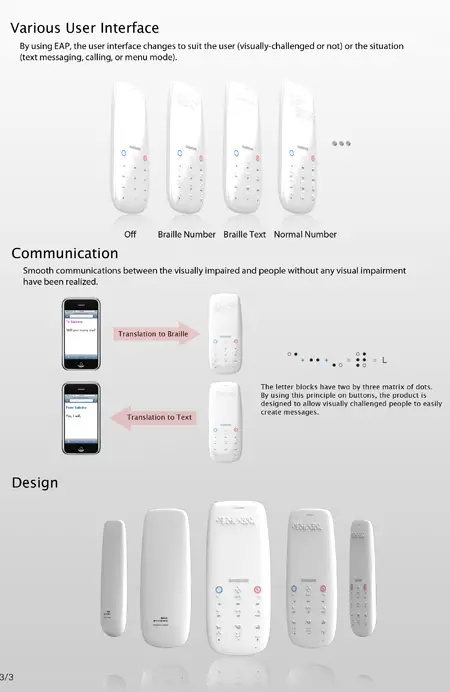 Designer : Seonkeun Park
---
4P is an innovative camera system specially designed for the industry of action sports and other extreme conditions. In fact, this camera is implying the existing technology in a modern manner to completely redefine the relationship of a user and a camera. This superb camera features a scanner that can track its subject automatically which eliminates the necessity of an additional photographer. With this device, a non-pro athlete can self-document their actions and share the photos with their local community. The camera includes a GPS beacon which can send out required signal to the camera to track its object as well as work as a remote control of this camera.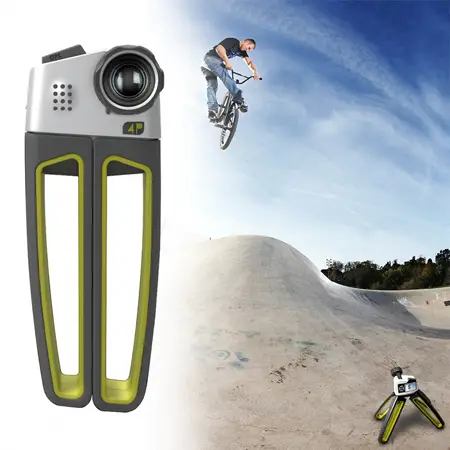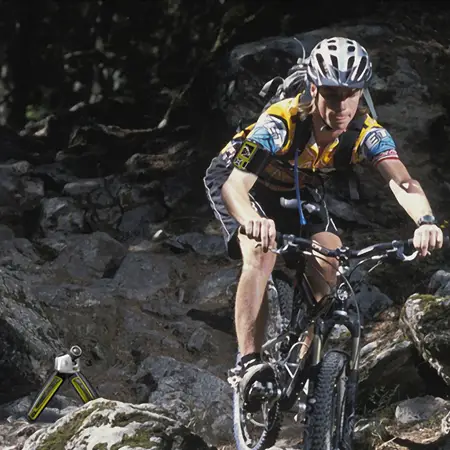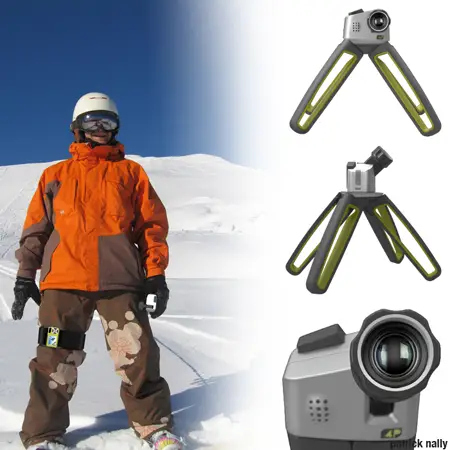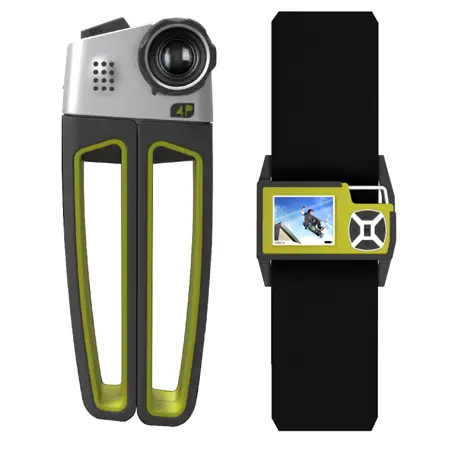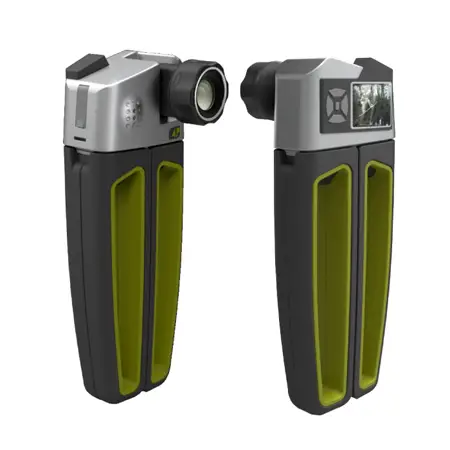 Designer : Patrick Nally
---