Ferrari has never competed in Dakar Rally, Olcay Tuncay Karabulut made an attempt to design a rally vehicle as design proposal for Ferrari. It's a type of SUV model where Ferrari has never worked on before, it aims to represent Ferrari in Dakar Rally competition. This concept vehicle has been specifically designed in order to fit for off-road competition, combining classic Ferrari lines and wild desert warrior features. This vehicle would cruise through harsh desert conditions with its 350 HP twin-turbo diesel engine.
Designer : Olcay Tuncay Karabulut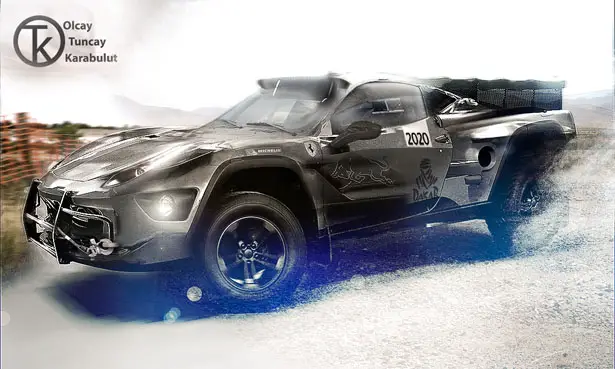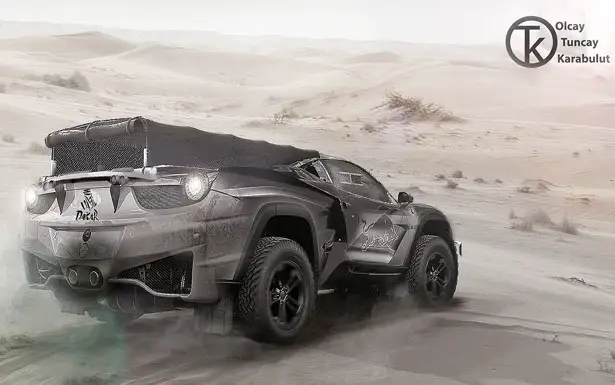 ---
Chess is a cell-car concept where passengers are put in a cell above a platform containing the engine and wheels. The cell can move over the platform in any direction. If a sensor, placed in the platform, detects a possible crash, the passenger-cell is moved away from the expected impact area. This results in more (deformable) distance between impact and passengers, thus higher survival-chances. Depending on position, speed, and place of impact, the passenger-cell moves to the most optimal position to protect the occupants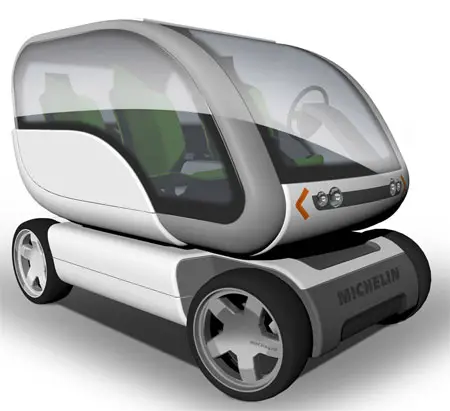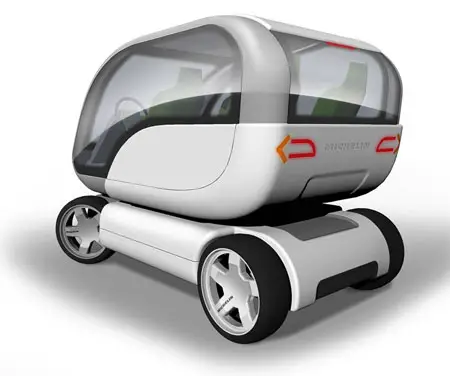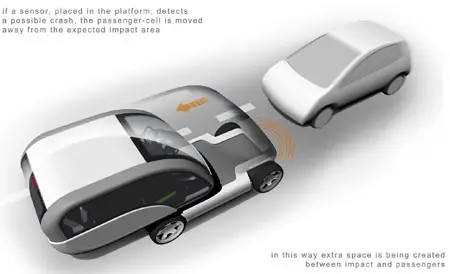 At a side-impact crash, the doorstep moves out to create an extra buffer, this way, the passengers are positioned in the most possible protected area.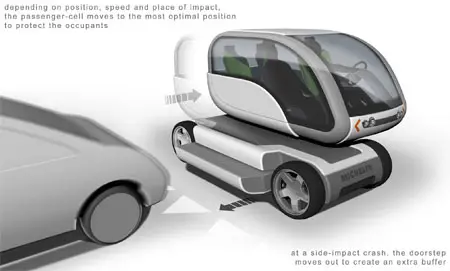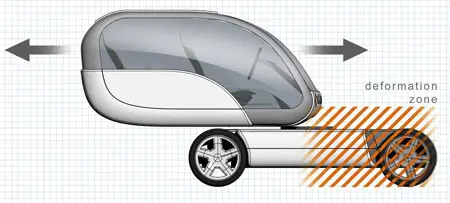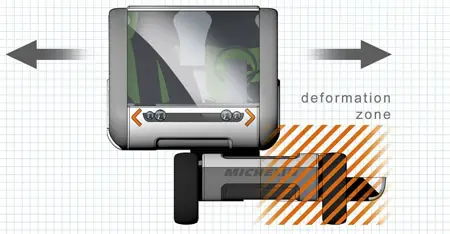 Designer : Thijs van der Zanden & Frans Hegge
---
I'm a little bit confused with this motor design, where do I sit ? This renovation concept by Confederate Motor Company uses minimal machine, using the fewest pieces, moving parts and systems to accomplish its dynamic mission. The word "Renovation" itself means rebirth, which also represent the rebirth of their headquarters company after destroyed by Hurricane Katrina. The Driving concept was the creation of a conceptually flexible foundation to allow a place for growth and further iteration; a utilitarian modular flexible foundation.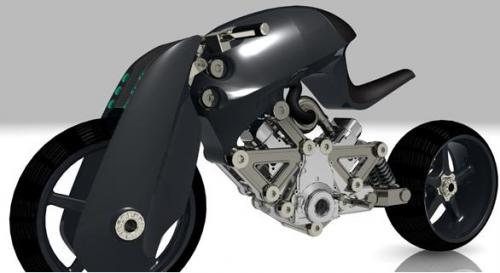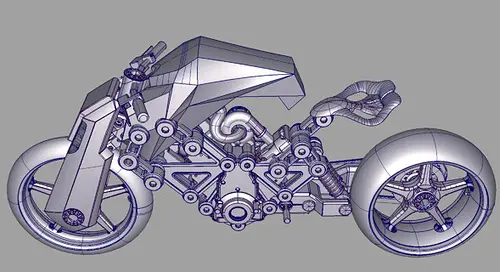 Conceived by the leader of our conceptual design team, Mr. Ed Jacobs, the motorcycle is at once primitive, bohemian, and yet highly technical. Renovatio is un-compromised, light weight, possesses enormous torque, is capable of extreme performance, yet has maximum real world streetable active safety. It is graceful in motion, yet potentially brutal. It exudes inner beauty through absolute follow through of truth of concept. Renovatio has great proportions, holistic brand gestalt, is original, impactful, alluring and elegant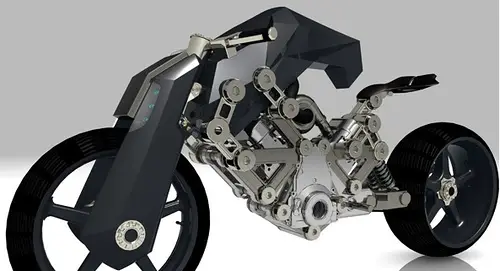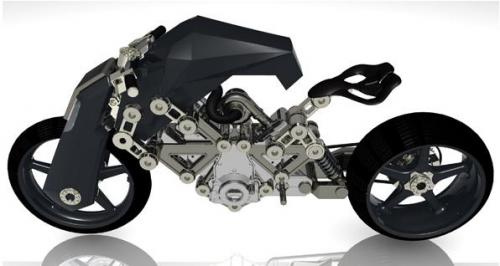 Specification :
Dimensions:
Weight: 340lbs.; Wheelbase 60″; Seat Height 30″; 27 degree rake.
Engine:
103 cubic inch Confederate Water cooled 90 degree utilitarian modular platform
150 HP normally aspirated – 190 HP optional supercharger
Transmission:
Confederate design; six speed, close ratio.
Primary:
Internal gear driven
Front End:
Girder-type aircraft aluminum and titanium multi-link with
shock centered on steering axis; Carbon fiber struts.
Swingarm:
Single sided aluminum cast piece.
Suspension:
Rear-Penske coil over shock with remote reservoir multi adjustable; Front-Penske coil in shock, multi adjustable.
Lighting:
Forward LED headlight and blinker system; integrated into girder.
Fuel Cell:
Confederate design, one piece composite fiber cell;
Fuel Capacity 4.5 gallons with integrated air box.
Gauge:
Single integrated tachometer and speedometer.
Wheels:
Blackstone structural carbon fiber.
Identification:
Engine & Neck contain ID numbers.
Preliminary Engine Specifications:
Type: V-twin
Displacement: 1686 cc (103 cu. in.)
V-angle: 90 degrees
Compression ratio: 11.0:1
Valve configuration: Over head valves, 2 per cylinder
Valve lifters: Hydraulic roller
Bore x stroke: 108 x 92mm (4.252 x 3.622 in.)
Fuel system: Sequential fuel injection
Fuel Type: Premium unleaded
Horsepower: 135 hp (SAE Certified)
Torque: 125 lbs-ft (SAE Certified)
Fuel shut off: 7800 rpm
Block: 356-T6 Sand cast aluminum
Cylinder bores: Liner-less Nicom coated parent aluminum
Cylinder head: 356-T6 Sand cast aluminum
Intake manifold: Carbon runner, dual throttle body
Exhaust manifold: 321 Stainless steel headers
Crankshaft: Billet 4340 steel
Camshaft: Billet 8620 VAR steel
Connecting rods: Forged Powder Metal Titanium
Pistons: Forged 4032 Aluminum
Valves: Forged titanium
---