The idea behind Shore Bathtub was to create a relaxing environment for gathering and socialization. This bathtub has been designed with elevation system to provide easy access, especially for people with moving difficulties. Shore Bathtub is perfect for having private social gathering with friends and families.
Designer : HeyTeam Collective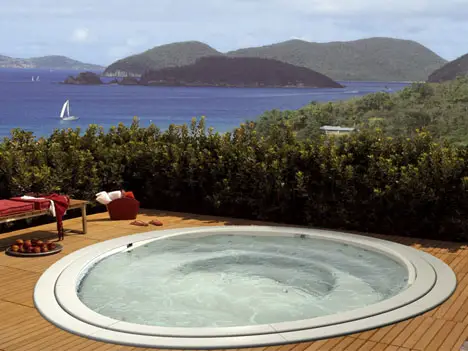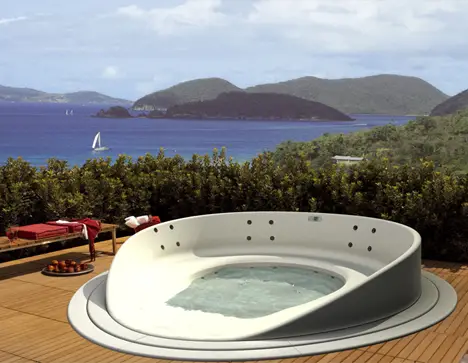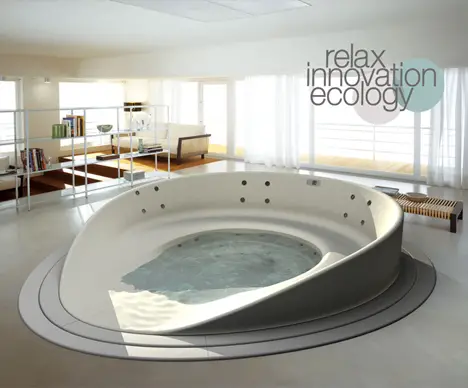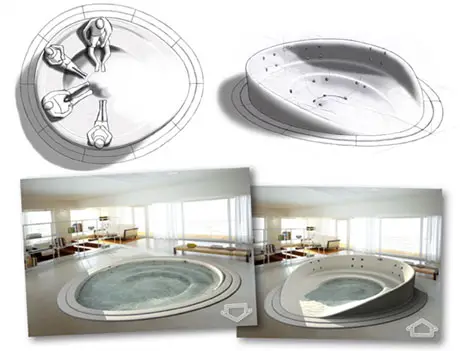 Click here for bigger view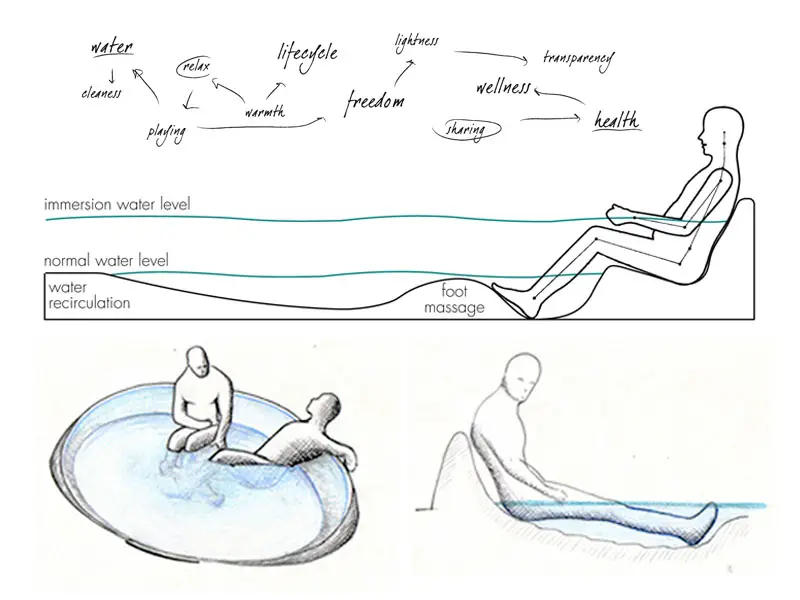 ---
Jiri Bukvald has designed the insulin pump as an original and suitable product with clear function, simple and perfect shaping. For a diabetic is vital to know his or her sugar level in blood (sugar blood). Therefore Bukvald designed large OLED display placed on a clip so it would be always legible and clear. Integrated clip makes the pump suitable for comfortable wearing. The large numbers on display show sugar blood, the small numbers stands for actual time and the darts represent rate and direction of motion sugar blood. This makes it possible for a diabetic person to respond on time and improve the quality of his or her compensation and thereby extend his or her life.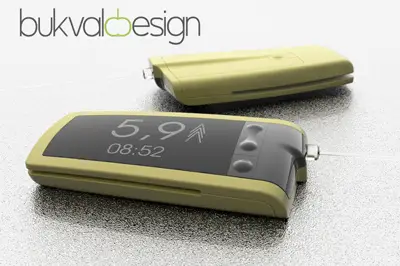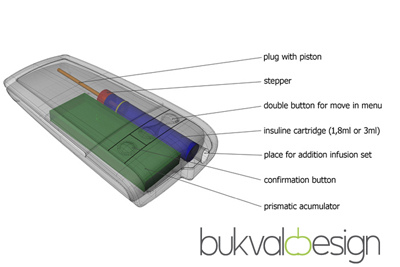 The pump can contain the insulin reservoir of the volume of 1.8 ml or 3 ml. The power is supplied by rechargeable accumulator cell of prismatic type which saves space because of its small dimensions (102 x 50 x 17 mm).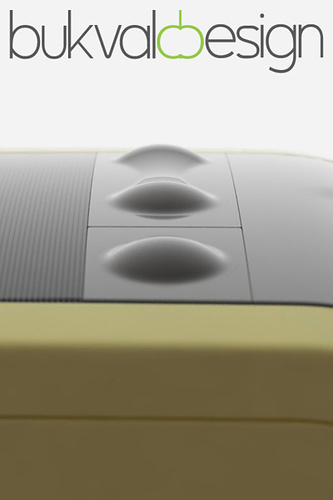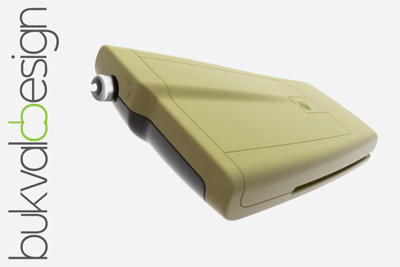 Designer : Jiri Bukvald
---
RDA Interactive Chopping Board measures your food portions for healthy eating lifestyle. Why do we need this? The WHO predicts there will be more than 2.3 billion overweight adults in the world by 2015 where more than 700 million of them will be obese. We need to drastically change our unhealthy lifestyles, monitoring what we eat would be one of them. Personal health monitoring device is becoming more popular by days due to many efforts of raising awareness to practice healthy lifestyle and the falling cost of technology.
Designer : Sam Gough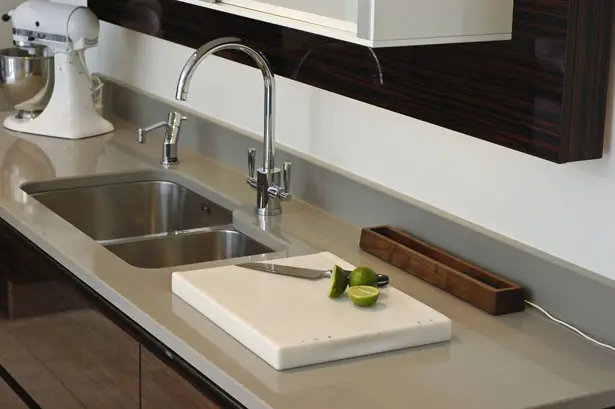 This chopping board is embedded with LEDs below the chopping surface which illuminates the above area to indicate a portion size. A user can change the portion size via touch sensors on the side of the board, thus, allowing control over the food type and user profile. RDA interactive chopping board calculates a portion size based on two variables. The first one is the food type. User can input the data in the board where one side of the board is dedicated for fish and meat and the other for vegetables and starches. This prevents cross contamination. Universally recognizes colorings denote different types of food.
Once a user has selected the food type, RDA has a profile stored in its memory for each different portion size. Each food type has a different area of light illuminated for 2 reasons:
1. RDA interactive chopping board works on the natural fall of food, for example, chopped vegetables will fall differently to chopped meat.
2. The recommended daily allowances vary between food types, for example, an adult male is expected to have 80g of vegetables per portion but 120g of fish.
With the food type input, a user can then select who will need a portion size. There are 3 buttons on the right hand side at the bottom of the board. They are different sizes in descending order; the largest is for an adult profile and the smallest is for a child. Any permutation can be selected and the portion size will grow and change dynamically based on what is inputted.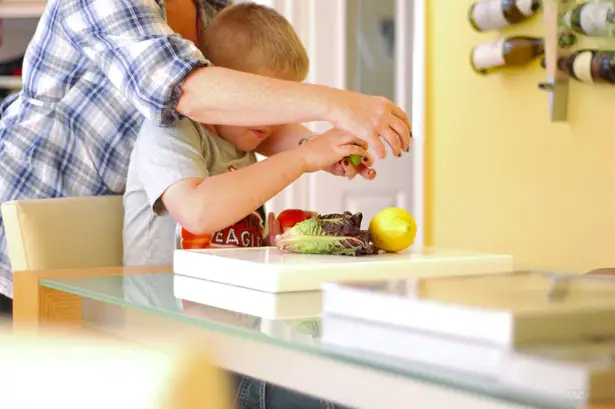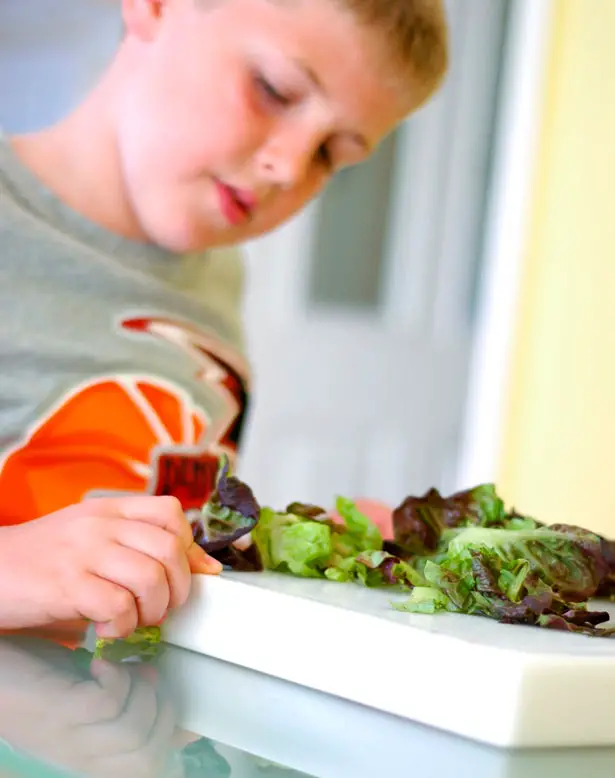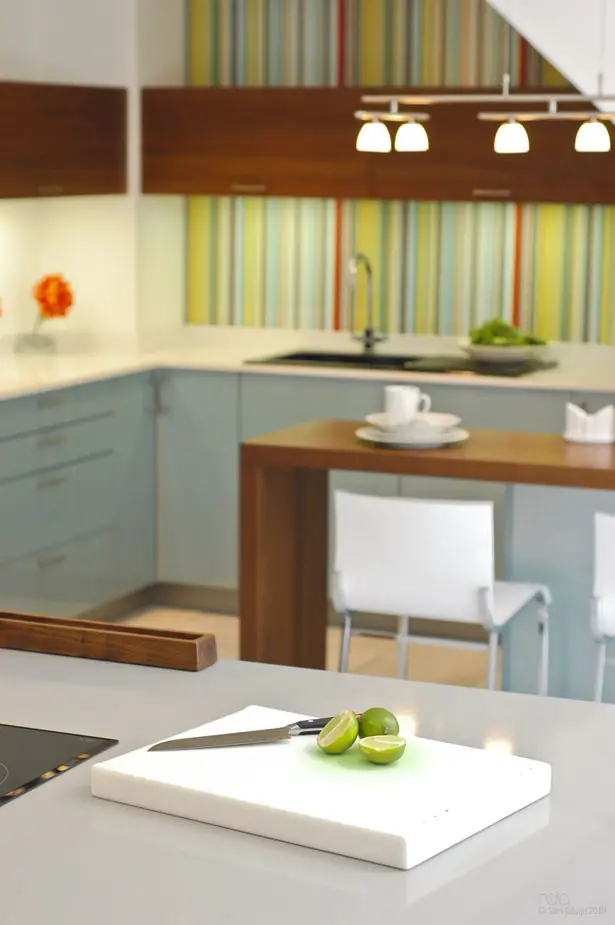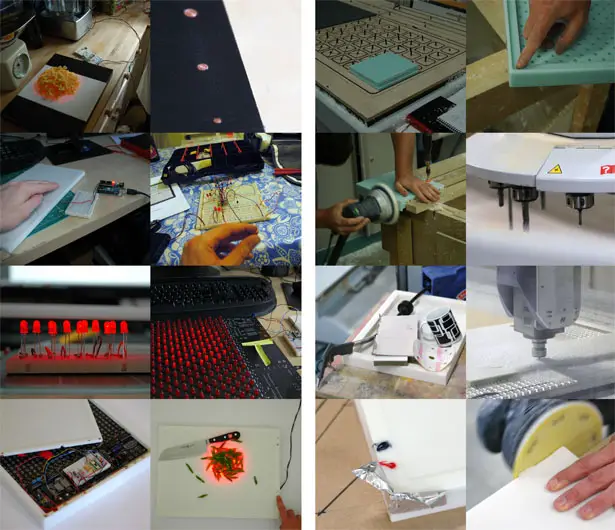 ---