We have learned in our lifetime, that you cannot cook your food on a rainy day, while outside, because it would be like going surfing on a lake. Thanks to this ingenious device, all of that is now known as nonsense. Introducing, The Snail. This small device is designed by Peter Alwin, and he probably is among those whom in their childhood tried to light a fire during pouring rain. I know I did. The name was inspired by the familiar aspect of a common snail that would stick naturally to anything. This device has been designed to stick to metal utensils, there are magnets on the bottom silicon base. The Snail, has a distinctive shape, it's small, lightweight, and very clever. It's a portable heating and cooking device, and it's based on magnetic induction processes and it sticks directly onto any cooking pots to heat their contents.
I think this is brilliant! Not only you reduce the space required for cooking a normal meal, but it also adds portability to the ongoing process.
Designer : Peter Alwin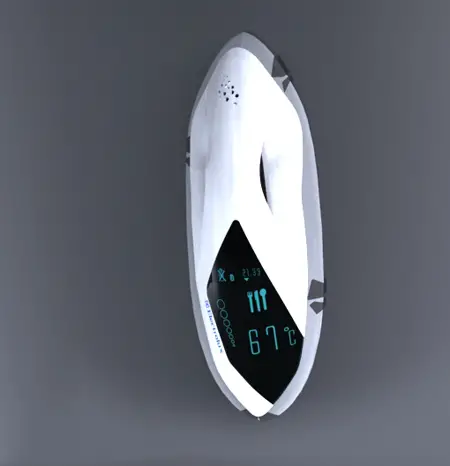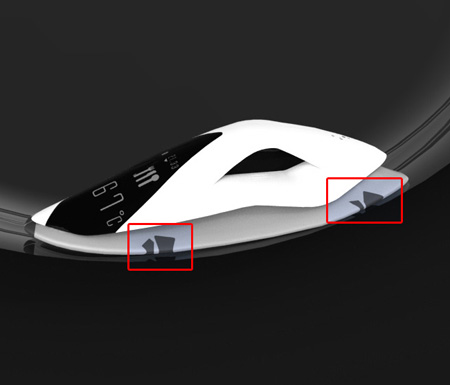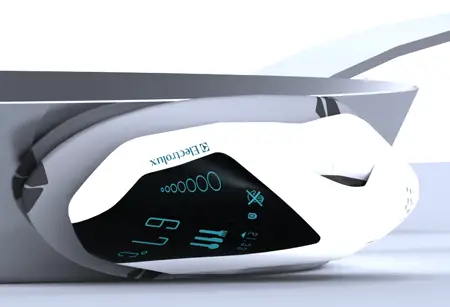 The Snail is powered by high density sugar crystal battery. The energy is converted from the sugar which heats up a coil to conduct the magnetic induction process to the utensil. When I mentioned the snail is clever, I was not referring that it has a super-micro-computer inside. It has sensors integrated in the outer-shell. Now we are getting to the clever part, these sensors detect food type being heated and it will automatically adjust the time and temperature that the food needs to be prepared. This device has a simple touch sensitive display to monitor the process. This amazing little helper, will give us the ability to create better organized kitchens in the near future and also a smaller electricity bill.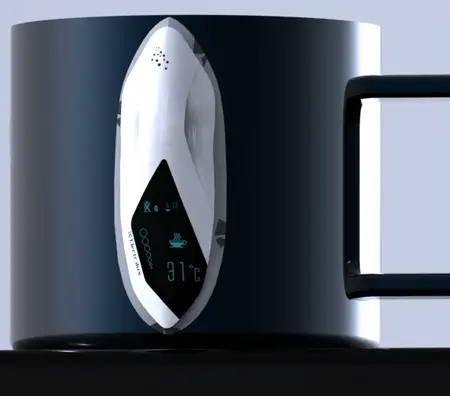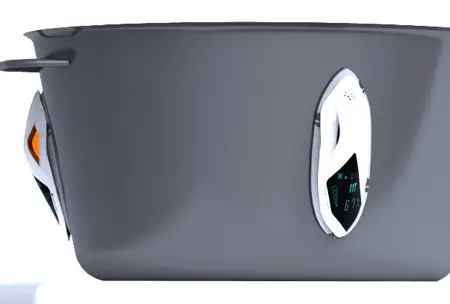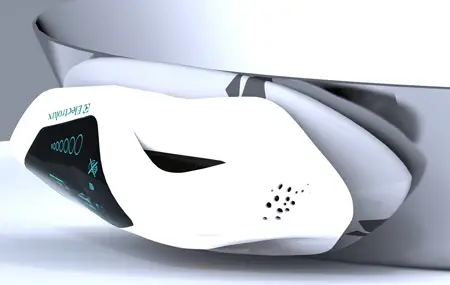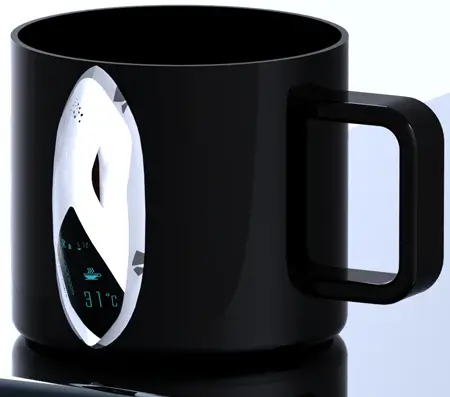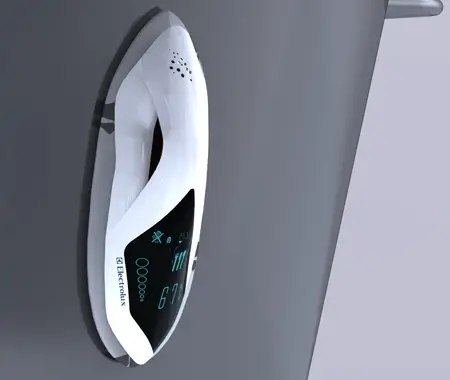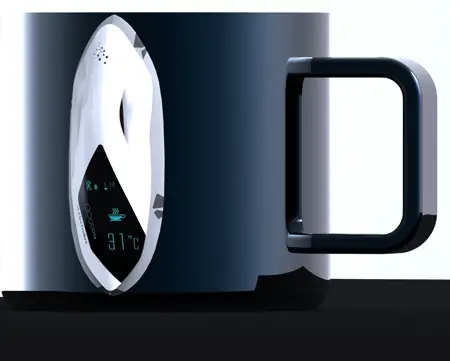 ---
O-Flut fireplace is the new model of "Fire Wonderland" from GlammFire. This artistic fireplace is inspired by the metamorphosis of the flut model and designed for the decoration of indoor/outdoor swimming pools. Each of this new O-Flat fireplace has an MDF base and supports the essence of the flut model in a tempered glass structure.
Designer : Marcelo Inácio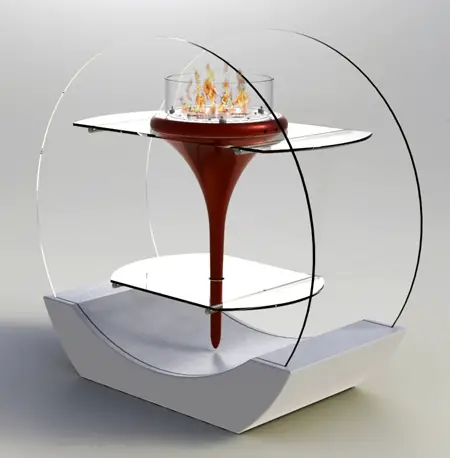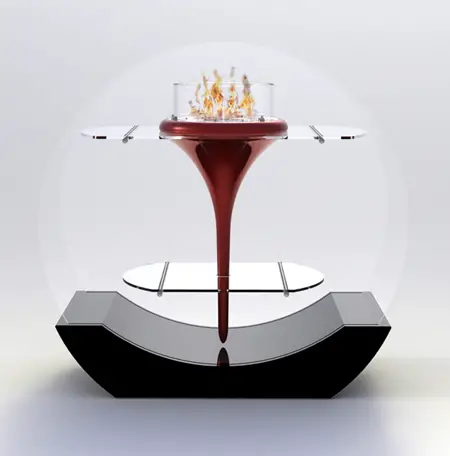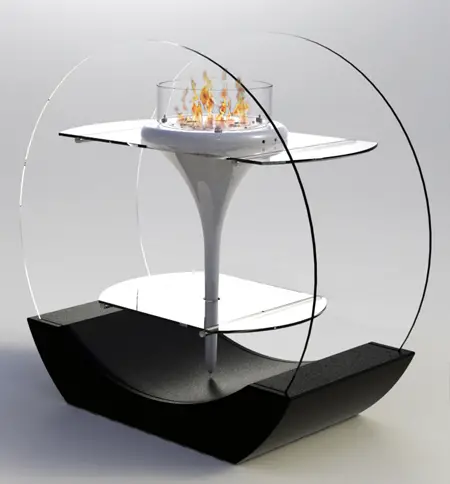 ---
Orb Furniture will help you imagining of having your commercial show units, or vacation park homes or home office in a mobile structure which is extremely amazing and beautiful to look at. The Orb™ is a new generation mobile structure which is incredibly durable, lightweight and transportable. You would love to have your personal round shaped park home to spend vacations where you can have cute furniture as well as unnatural colors from both inside and outside. This concept is designed in order to highlight the modern lifestyle. If you are going to have a commercial unit then you will surely have nonstop customers waiting in a queue to have a look from inside the Orb mobile structure.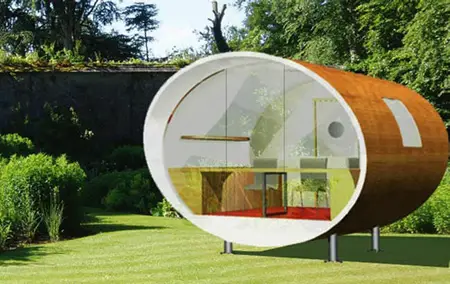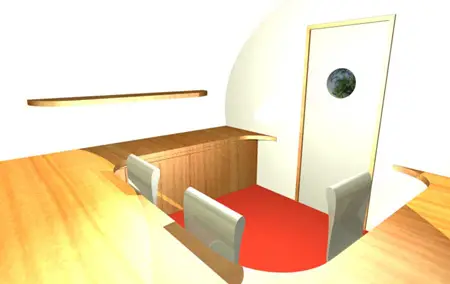 Philip Simpson, the designer, together with architect David Miller, (who designed the award-winning Media Centre at Lords' Cricket Ground while at Future Systems) and a leading structural engineering practice, the design/idea is fast becoming a reality. One of the UK's top interior design consultancies, Real Studios, has created a range of inspiring interiors to highlight the lifestyle potential of these unique units.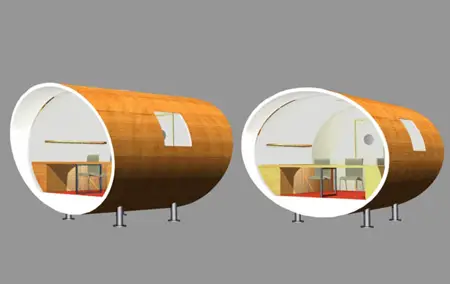 The Orb has been designed to sleep 7 people comfortably, whether it's young couples who like to spend holidays or weekends with an assortment of friends, or couples with kids who like to holiday with or without extended family. The Orb's monocoque construction is more durable and long lasting than any other traditionally built structure on the market. The Orb will come with a minimum 5-year structural warranty.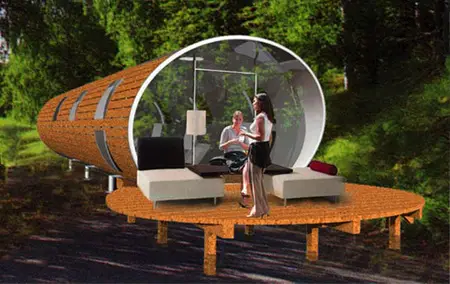 The materials and technology used in the Orb's construction are exactly the same as in marine construction. Boats are designed to be incredibly strong, lightweight and water resistant – so is the Orb! Being light weight it will be easy to move on site. This makes it ideal for coastal locations, where it will withstand extreme weather conditions much better than the traditional park home.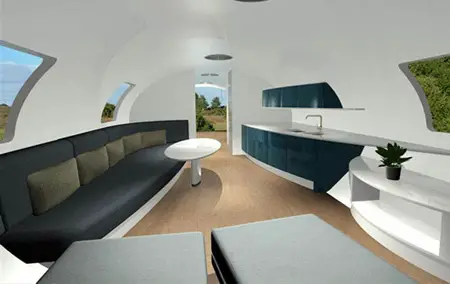 The Orb's continuous shell makes it an ideal branding proposition. A full graphic wrap that may be updated or changed as required can be applied to create a distinct brand differentiator.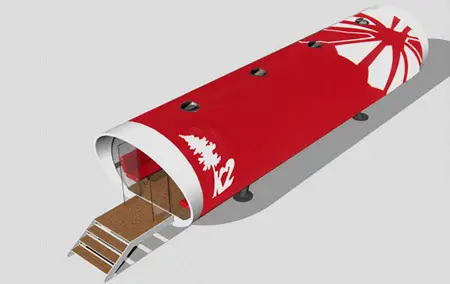 Designer : Philip Simpson [Orb Website]
---