If this future technology came true, would you be willing to sacrifice your comfort by wearing it all the time? Glove One is a wearable mobile communication device, yes, you can make a phone call from it. This project goal is not to design future innovation, but to questions you about what kind of things you're willing to sacrifice in order to participate in technology and social media. This technology presents delicate and ineffective object with which to augment ourselves. If you want to use this tech, it means you have to sacrifice your hand.
"It is both the literalization of Sherry Turkle's notion of technology as a "phantom limb", in how we augment ourselves through an ambivalent reliance on it, as well as a celebration of the freedom we seek in our devices. Emotional investment becomes physical, as the functionality of the device depends on the dysfunctionality of the wearer. While we enjoy the fantasies they offer, we rethink the technologies we construct and reflect on how they construct us."
Designer : Bryan Cera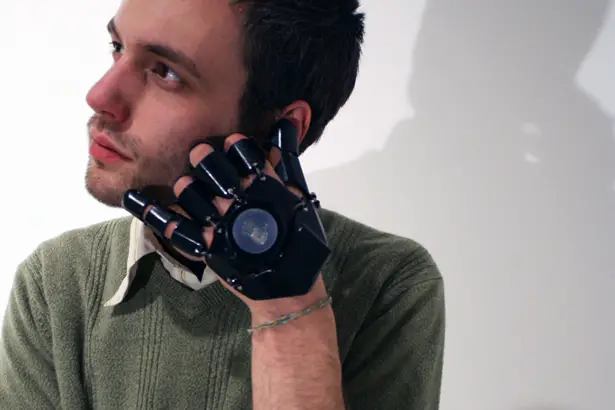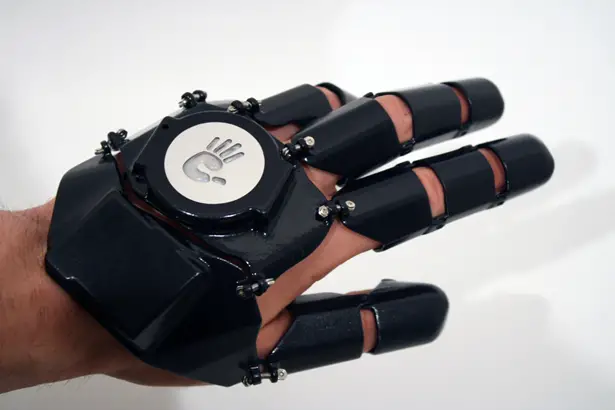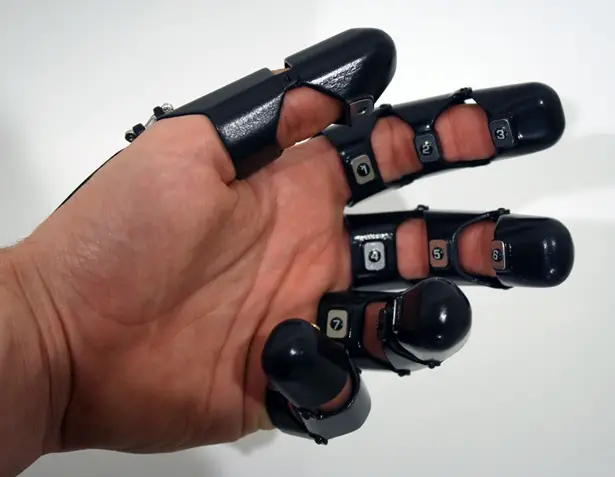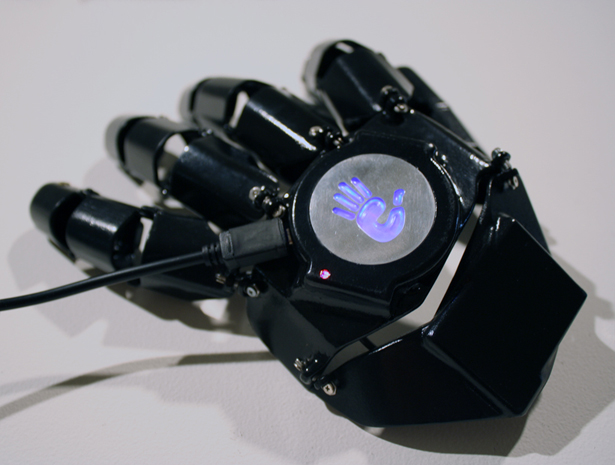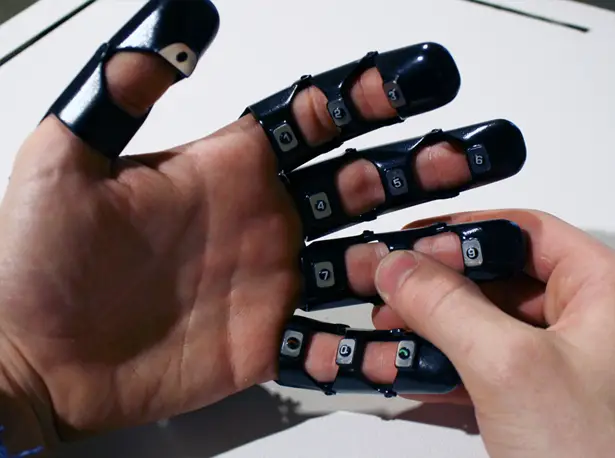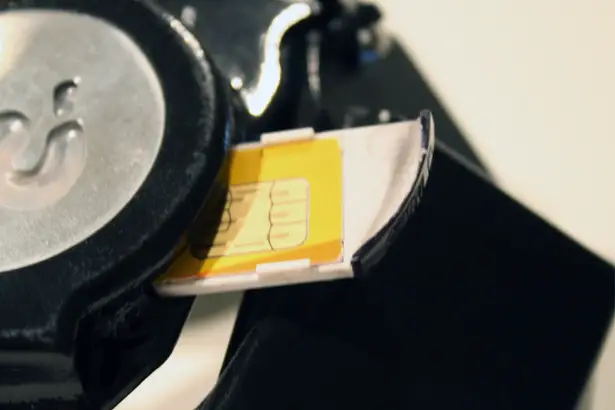 ---
This product represents a combination of modern as well as traditional features of a telephone. Icono has been designed to offer a unique experience to its users. The design is based on the hand gesture that people use to represent the telephone. There are two parts of this handset, one is earphone and another one is microphone. Therefore, the user has to use the iconic gesture while using the telephone. The modern part of this device includes the touch screen that shows the animated path to the user for dialing the numbers. Overall, this two-piece design is sleek, impressive and creates a touching interaction between the phone and user.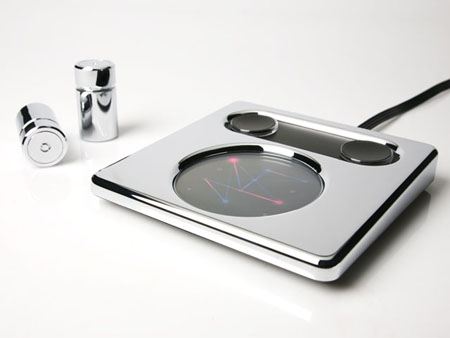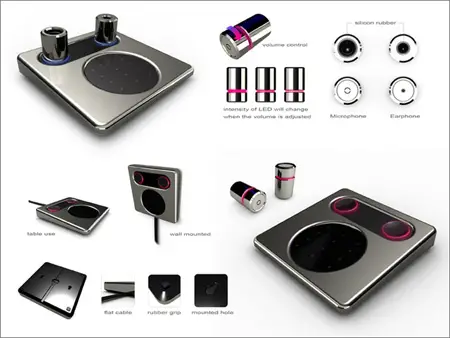 Text from Zinc Chan :
The Icono has created a new experience for the telephone, which is a very traditional product. I have based my design on the iconic hand gesture people use to represent the telephone. The handset is divided into two parts, earphone and microphone. This invites the user to use the iconic gesture when using the phone. When the user dials the numbers, an animated path is shown on the touch screen. Therefore, people start to remember the person by their unique pattern rather than the numbers. This, together with the two-piece handset creates a more emotional interaction between the phone and the user.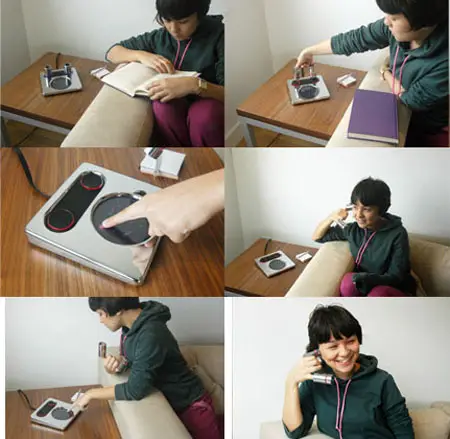 Designer : Zinc Chan
---
At first sight, you might not see what makes this Gravitistic watch so special. The idea behind the concept is to express the concentration of time, it reminds you to appreciate the moment of the day. Watch closely the units that point towards a minute hand, they are arranged as if they are pulled by the gravity. Utilizing the power of magnet, this watch performs the laws of physics to inform you the exact time of the moment. It's simple and subtle, designed under controlled format that eliminates any complicated technical skills, pretty cool watch
Designer : Jaemin Jaeminlee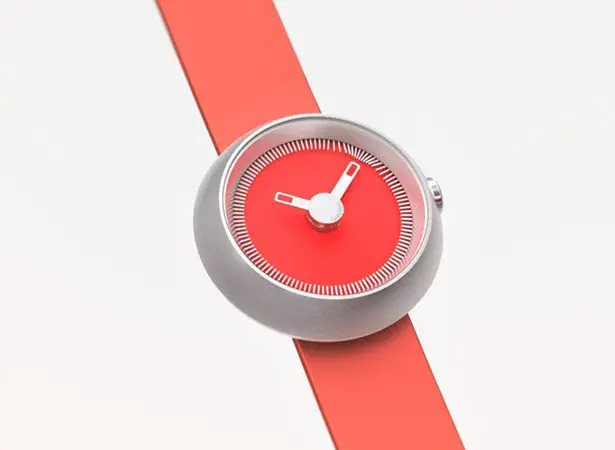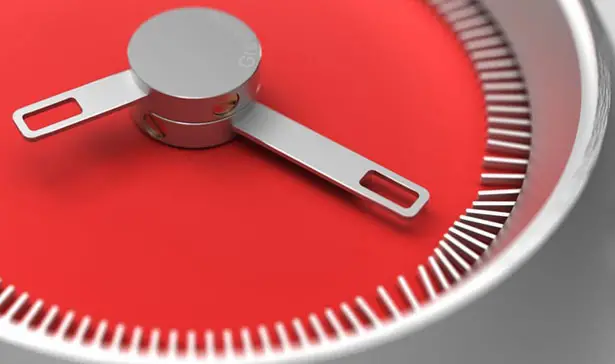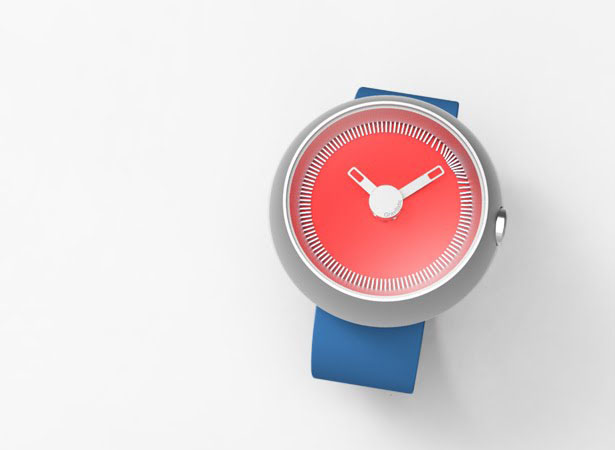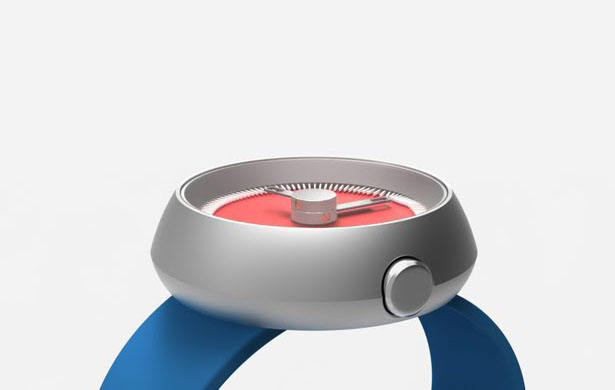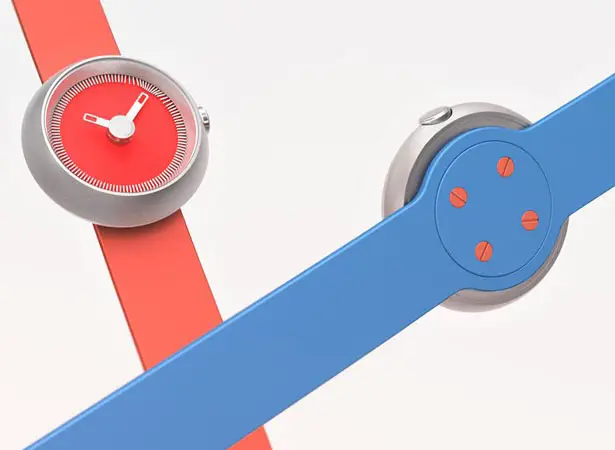 ---