The XSense Futuristic Personal Vehicle is designed by Shinsuke Aizawa from Japan who is currently studying at Tokyo Communication Art stirring to become an automotive designer. He got an Architecture degree from the Oyama National College. He also had a project venture with Suzuki along with an internship in Honda. He has two awards to his credits: the 2011 Michelin Challenge Design and 2009 Toyota Universal Design contest. The designer being in digital-native generation understands the user's lifestyle and brings up the five-sense business. The appeal of the Tokyo client, wherever there is elevated density, is it instinctively suggests the mobility that is determined and can operated through the thing which is matched to the body and linked to the brain of the person driving it.
Designer : Shinsuke Aizawa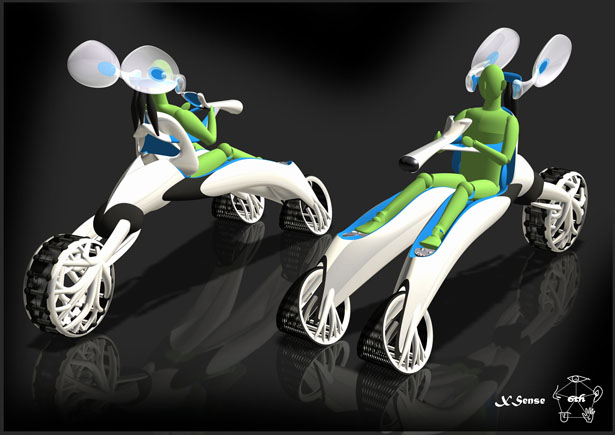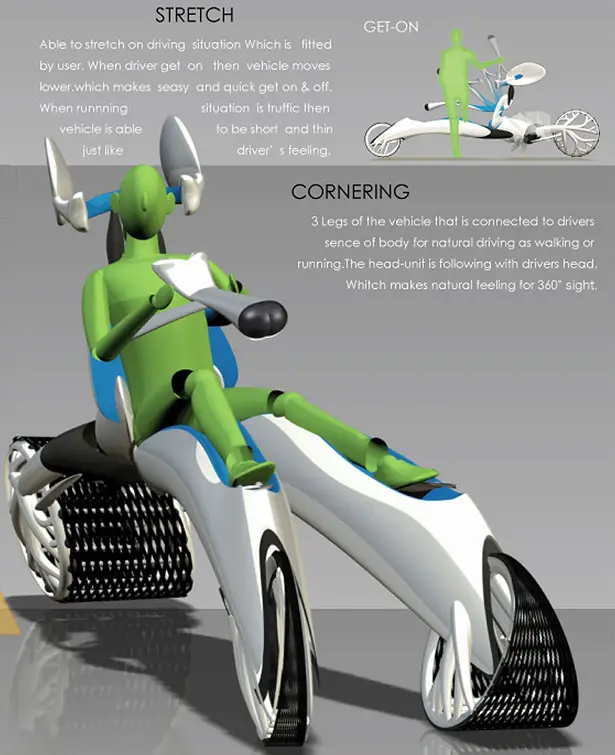 XSense futuristic personal vehicle design comprises of three legs along with the head units. These legs provide the sense of touch and the Head-unit improves the perception ability caused by the user's sense of aroma and taste. The population density is high in Tokyo; a young people's car parting is highly developed.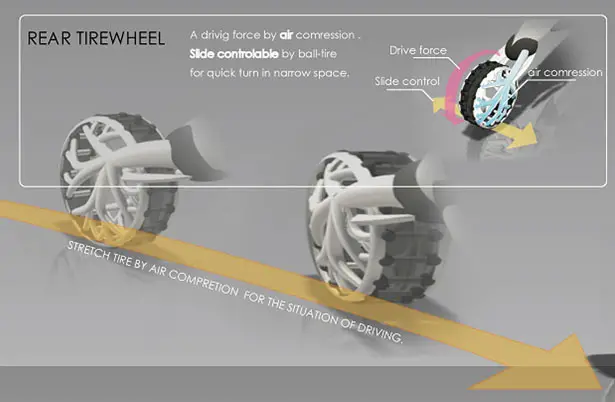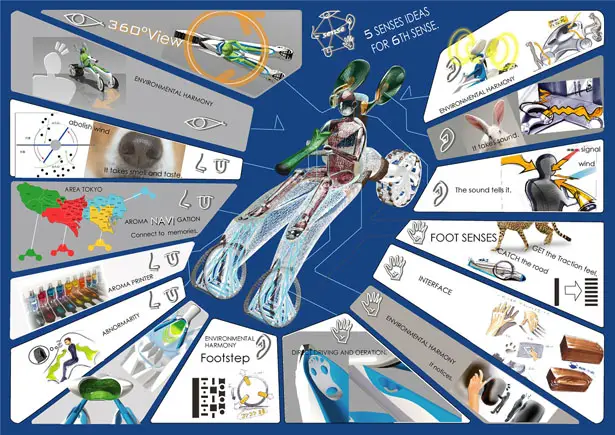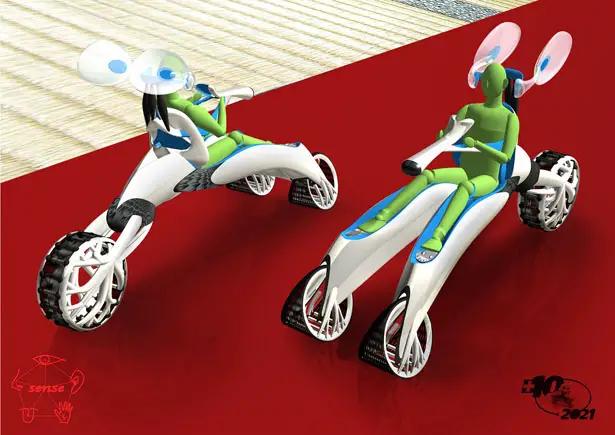 ---
Motorized bicycles aren't always pioneering, but there is no better adjective that best describes the new Grace e-motorbike than exciting. With a combination of sporty features and tough skin, Grace e-motorbike is one of the most sexiest two-wheeled pedal pushers. We have featured Grace One in our previous post, now we want to share with you Grace Pro E-Motorbike. The new bike, with an aluminum frame can go above 45 km/h for just one battery load. Handmade in Germany with euro- fighter plane parts as well as formula one part, the bike is expected to come out this month. All controls such as lights, alarm system together with battery management are integrated in the handlebars with indestructible frames. Even after the battery has debilitated, there is no compromise to the pedal power. The Grace Pro E-motorbike thus offers greater flexibility one might need.
Designer : Grace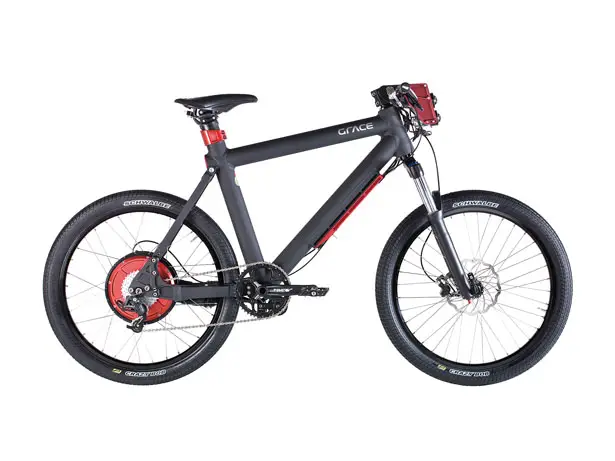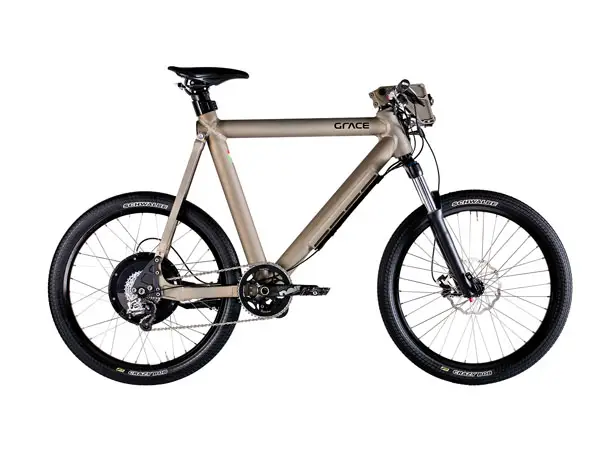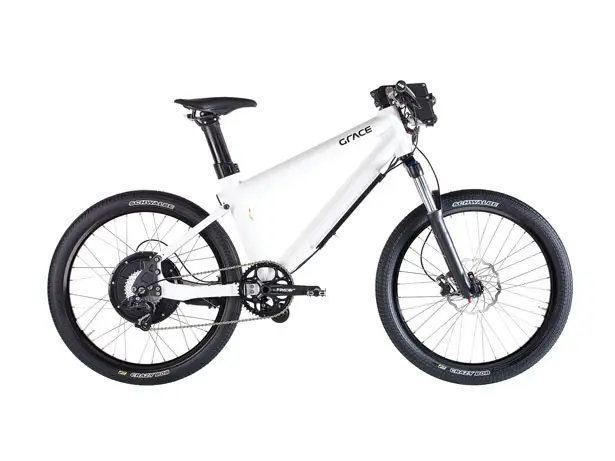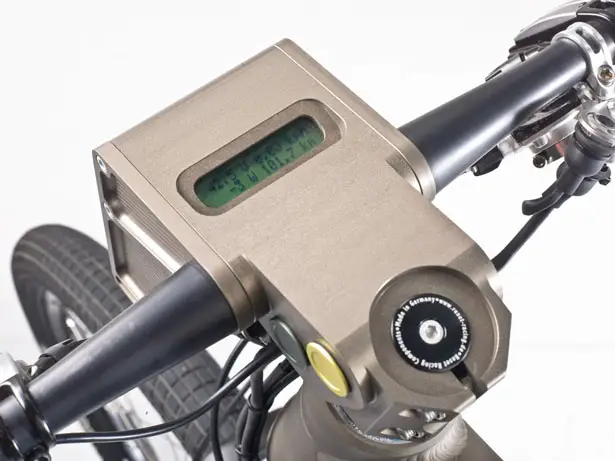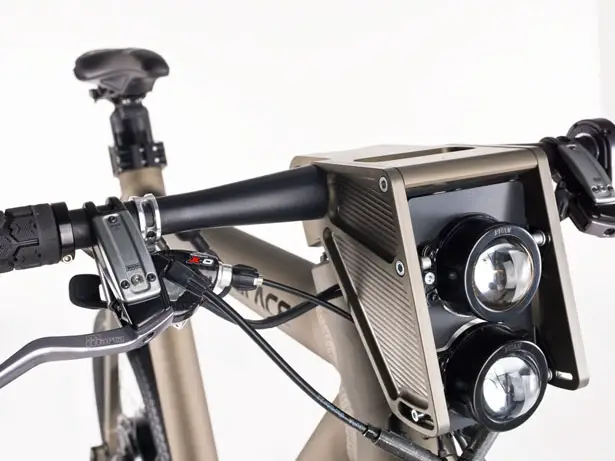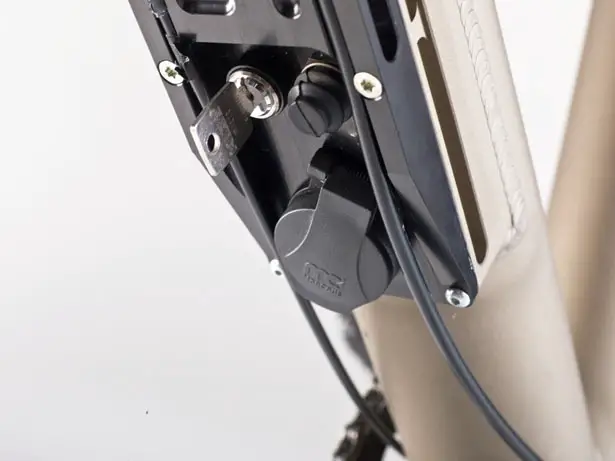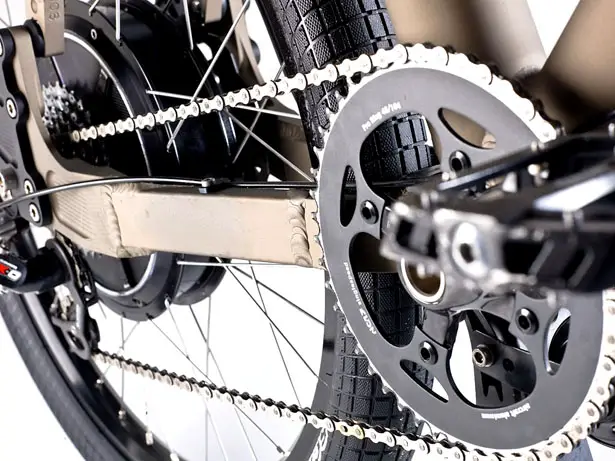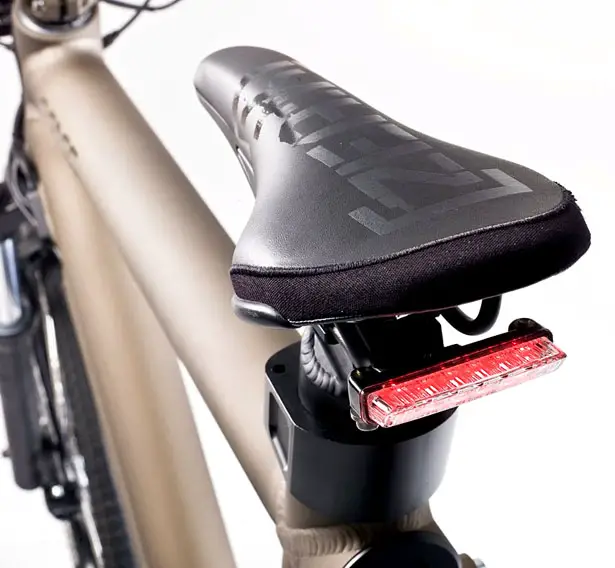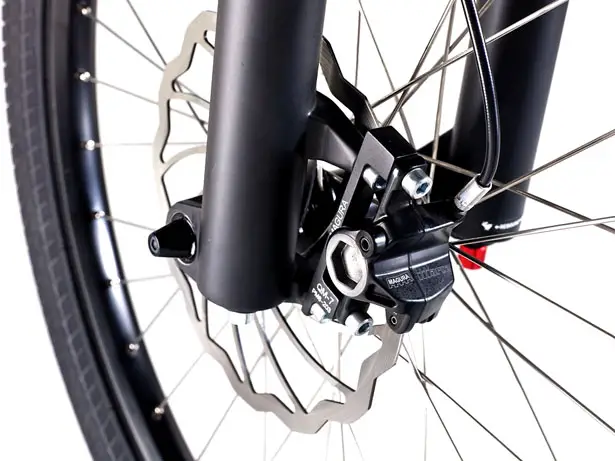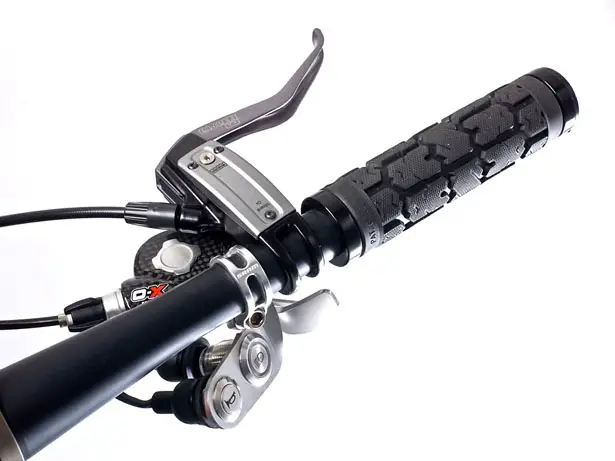 ---
Set Nomad Collapsible Tub and Frame in the wood or in your backyard to enjoy a nice hot tub with friends and family. Aside from carrying collapsible in your outdoor adventure, thanks to The Original Nomad, now you can also carry a collapsible hot tub. When you list stuff like coffee, matches, pan, BBQ grill, extra batteries, now you should add this gear in your list.
This product is extra portable, you can bring it on your camping trip or set it up just anywhere, it takes just minutes to set up and get soaking. In fact, the company says that you can fill the tub in less than 10 minutes with the help from Honda WX10 portable water pump. This tub has the capacity of 225 gallon or 851 liter, the dimensions are 60″ dia. (top) x 24″ H x 56″ dia. (bottom), large enough for 3-4 people to enjoy a hot tub outdoor.
Designer : The Original Nomad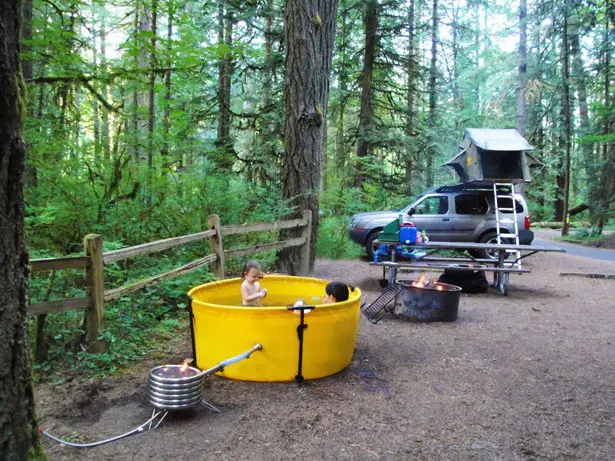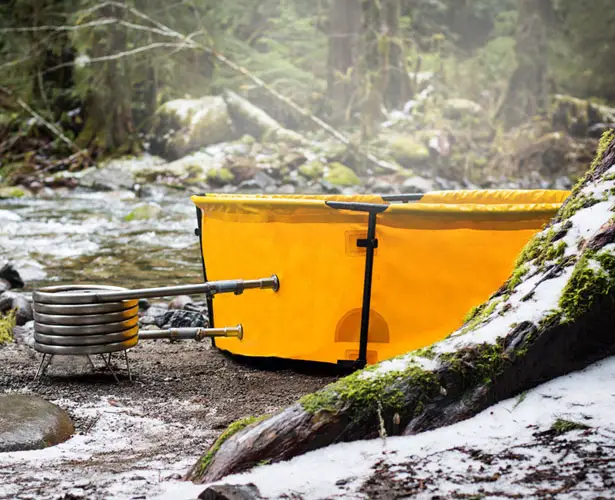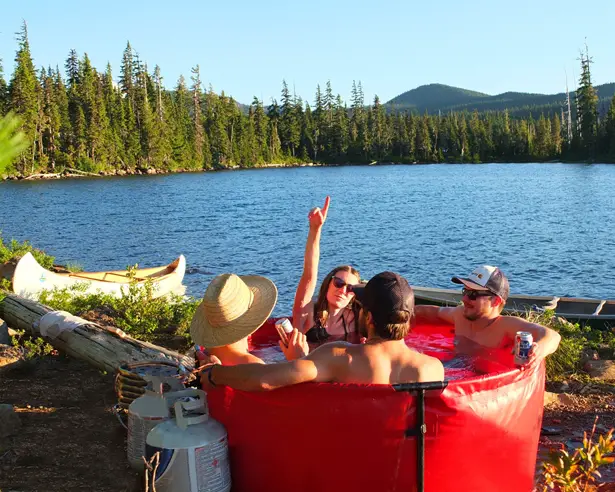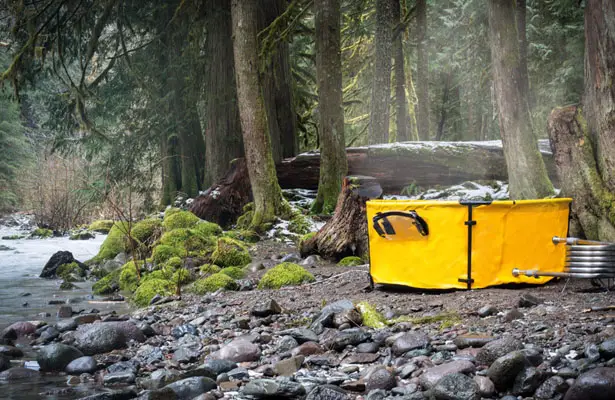 ---