Check out this two-in-one concept designed by Believe. It is a folding bicycle which can also be used as a complete suitcase. Yes, this bike can be folded down into a suitcase within 10 seconds whenever you want it. This bike weighs 8 to 9 KG only. You can take it along with you easily while traveling because now you do not need to carry your luggage. Once you come out of airport, just transform your suitcase in a dork bike and simply ride home. This concept has already been brought into reality and is available for sale.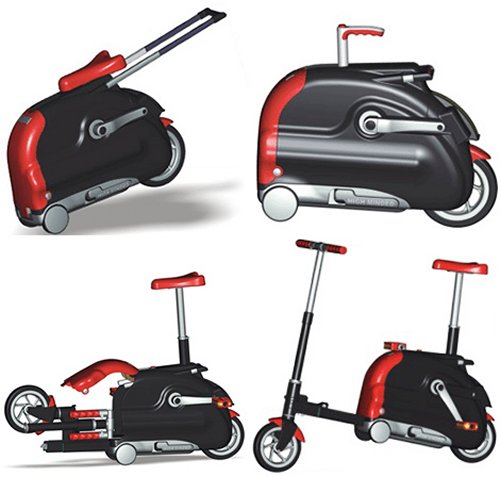 Designer : HappyBicycle via SlipperyBrick
---
Traveling in a mega yacht is certainly a delightful experience. However, the real complexity lies in identifying the ship's layout. To help passengers stay devoid of the confusion, the Electronic Ticket concept has been introduced. It employs interactive technology that helps explain the yacht's layout as well as distribution of functional zones. It can be recycled like a subway ticket.
Designers : Bao Haimo, Piao Hailong, Liu Yuancheng, Hu Xiameng, and Qiao Song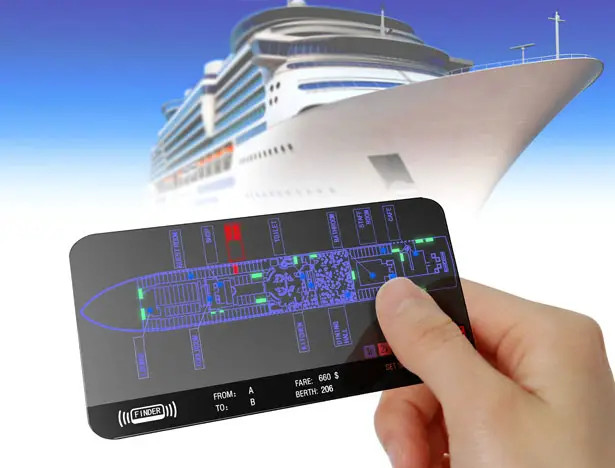 The Electronic Ticket is set with the necessary information when sold and checked while the passenger boards the yacht. The information is then cleared off after recovering the ticket and is recycled. This facility helps the ship's management to have an eye on all passengers and make certain the secure disembarkation of all. Its advanced light sensor module helps alter the screen's brightness according to the environment, enabling the commuter to read the ticket, even in the dark. The Electronic Ticket features a read urgent key, which finds its purpose especially when danger threatens, helping the passenger find an escape route. Overall, this futuristic ticketing system aims to make yacht travel comfortable and convenient.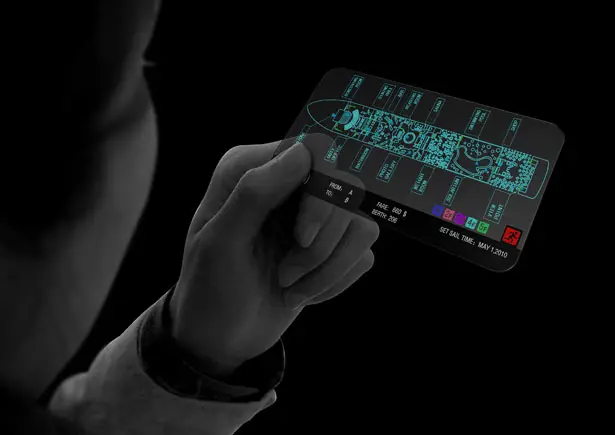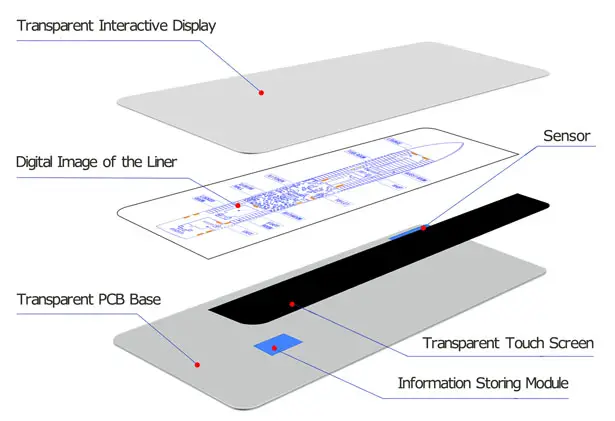 ---
Toyota releases their vision for not-too-distant future vehicle called Toyota Fun-Vii which redefines the way people, cars, and society are connected. Mobility definitely can change the world. You can personalize this vehicle by changing the exterior or interior as easy as downloading an application. The whole body can be used as a display space, from advertisement, announcement, information to your own personal messages, the body color and content are changeable at your will.
Designer : Toyota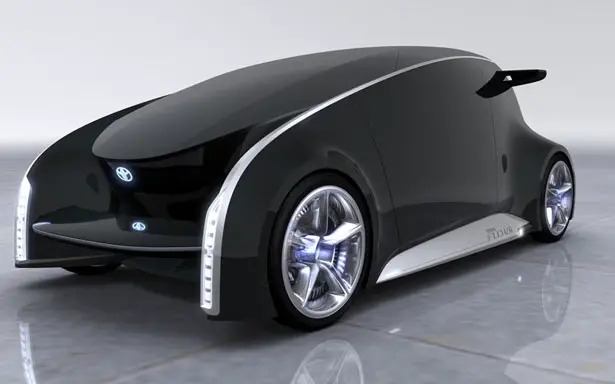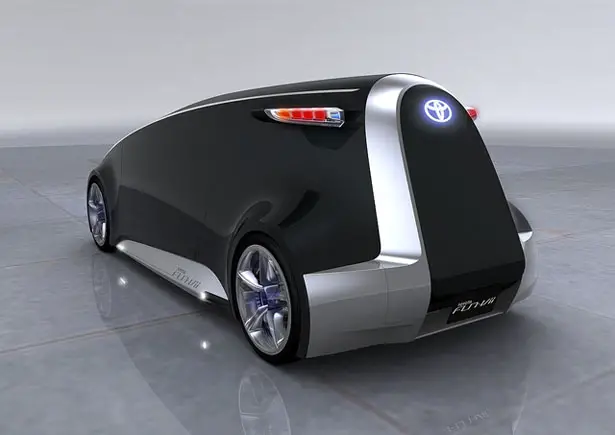 Like we said above, even the whole Toyota Fun-Vii interior also functions as display space. Choose different themes of your interior based on your mood at the moment, the futuristic navigation system blends perfectly into the interior through out the use of augmented reality. Remembering Minority Report movie? This navigation virtual helper provides the passengers and drivers with driving information and guidance through a vocal interface.
The network system installed in this futuristic vehicle will ensure all you software versions for the vehicle's drive, control and multimedia system always up to date.
Toyota Fun-Vii can link to other vehicles and infrastructure within its surrounding, in this way, this vehicle can detect other potentially hazardous vehicles, such as vehicles in blind spots. Passengers can also connect with other friends who might be driving nearby.
Toyota Fun-Vii brings out the theme of "Fun to Drive, Again" to many people again through out this fresh design proposal.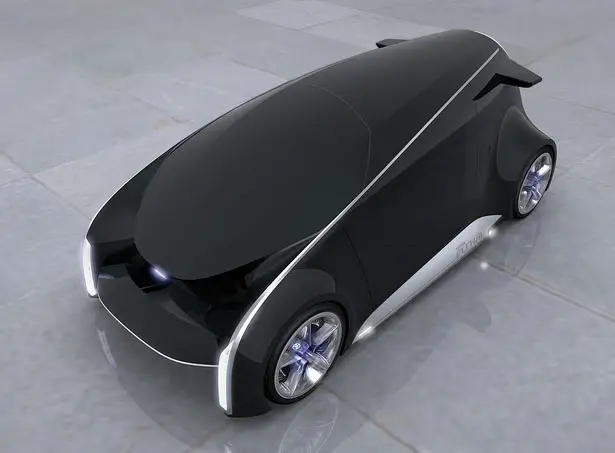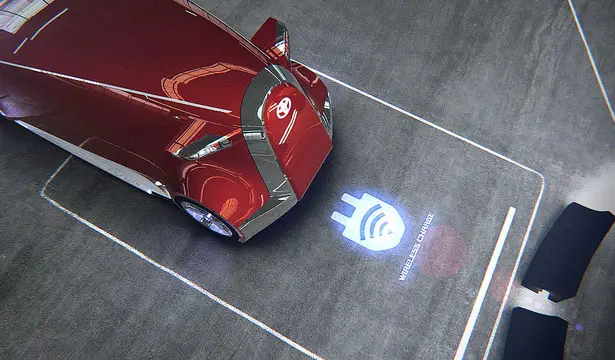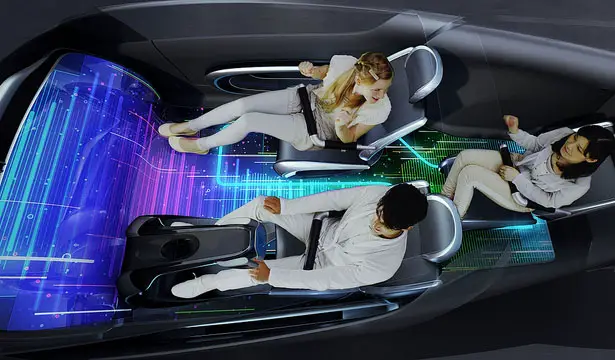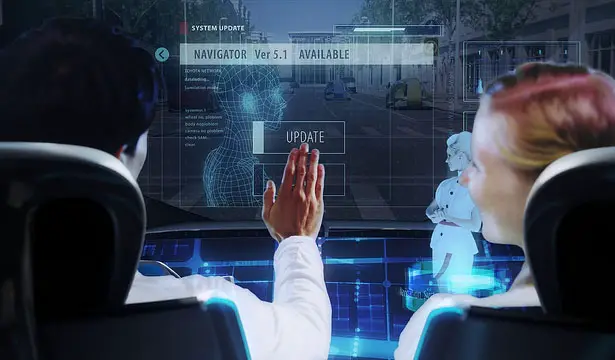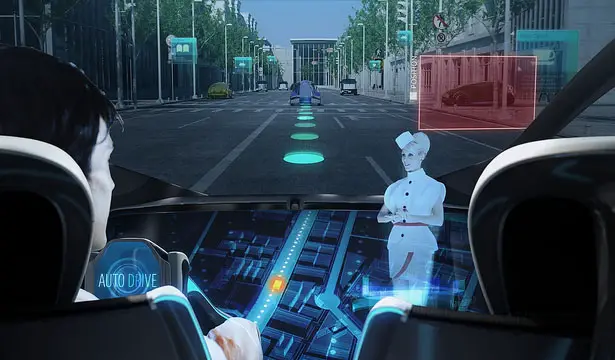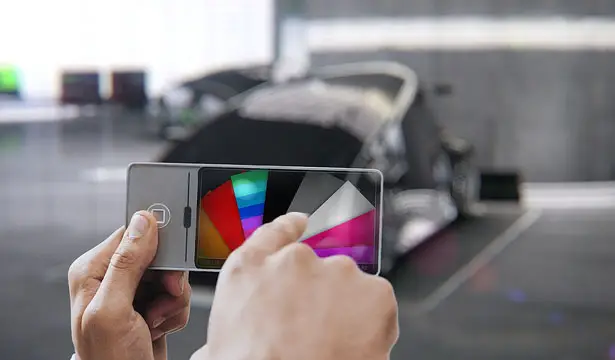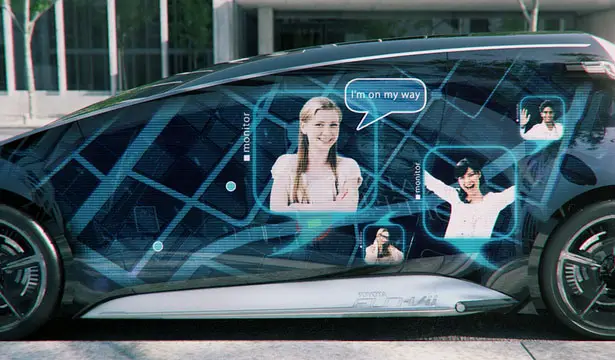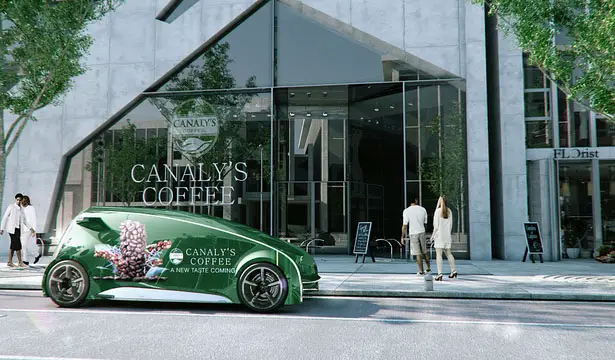 ---