Jet Drone small aircraft concept has been designed to act as a support vehicle in outer space missions, or in recognition operations. In order to move, it is equipped by two reactors: one that allows horizontal progression and a couple of smaller reactors for vertical movement. It is made from different kind of lightweight plastic materials, the wing can be transformed to become a dock stand when in "land mode" and stretched back again when in "flight mode".
Jet Drone spacecraft would be able to do most of the missions without a pilot, however there is a cabin designed to host a person. It could be used for missions such as: rescue an abandoned astronaut, or as a similar way to a lifeboat, just in case the main spaceship encounters some issues.
Designer : Gontran Patrick Dutoya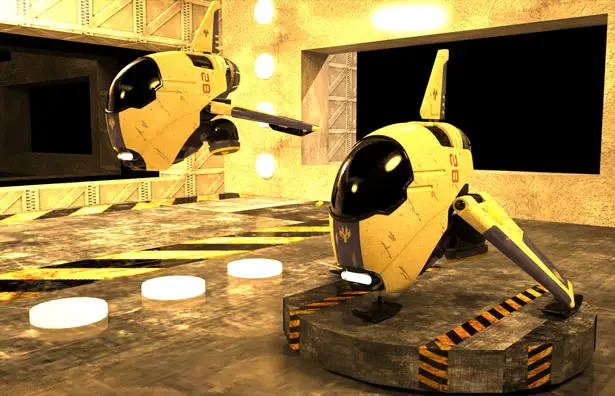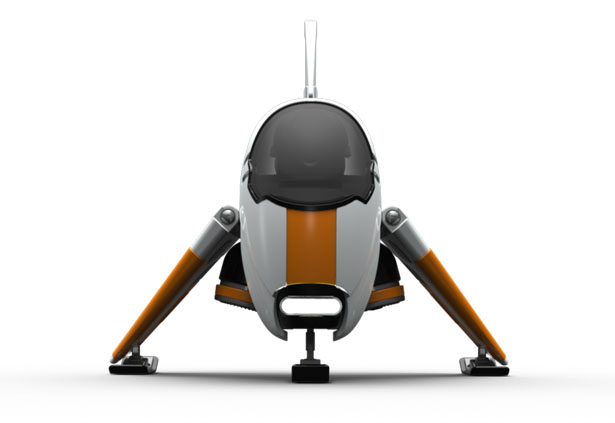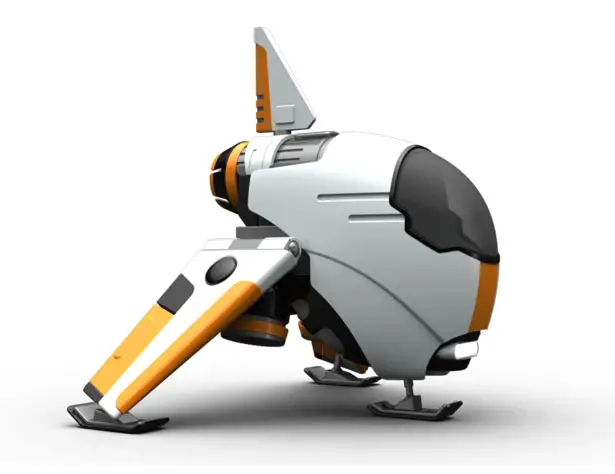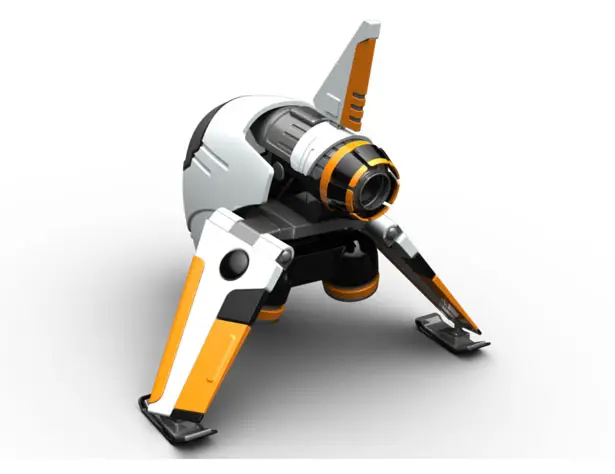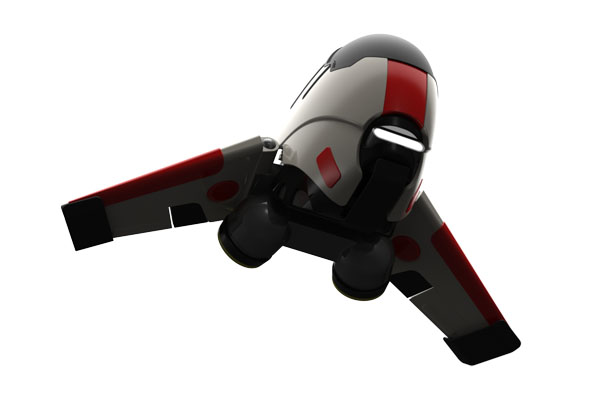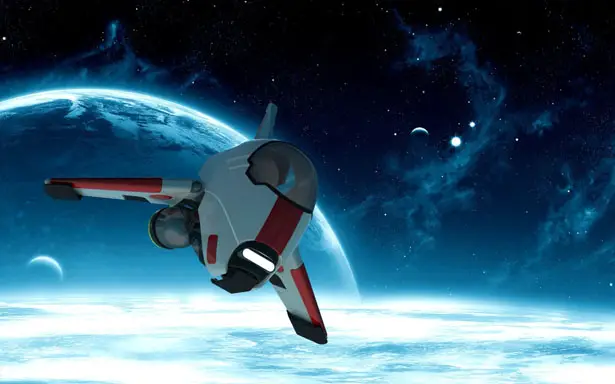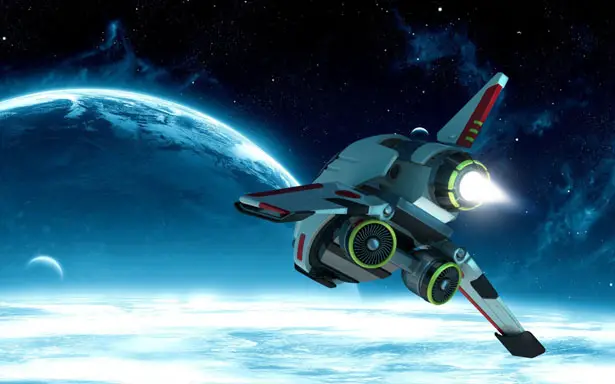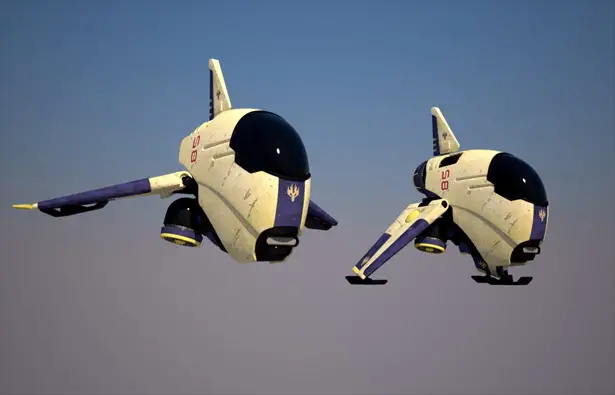 ---
We have featured Polaroid Digital Camera with integrated printer, but if you need just the printer, you can get Polaroid Zip Instant Mobile Printer. It's a compact printer designed to print colorful instant photos from a variety of sources, such as your smartphones, tablets, or cameras. Powered by rechargeable 500mAh lithium-ion battery, this mobile printer is capable to print up to 25 sheets per charge, you don't even need the actual camera to do so.
This stand alone mobile printer comes with standard USB to micro-USB cable, you don't need another special adapters or cables. You can use Bluetooth or NFC technology to connect your device to this printer and print your photos in less than 60 seconds onto 2×3-inch full color, smudge proof photos with a sticky back. You can kiss goodbye messy ink cartridges and ribbons, this device prints your photos onto Zink photo paper, a special paper which is subjected to heat from the printer would activate unique color forming molecules embedded in the paper's layers. Each mobile printer comes with 10 sheets of Premium Zink photo paper.
From : Polaroid [Buy It Here]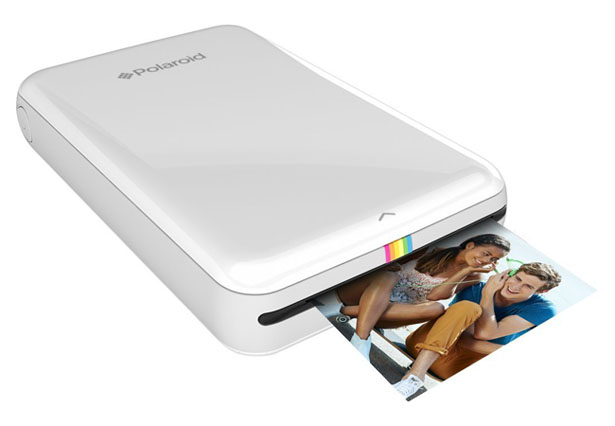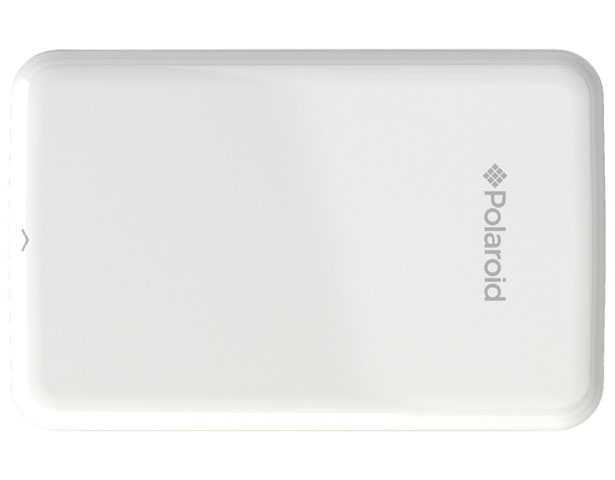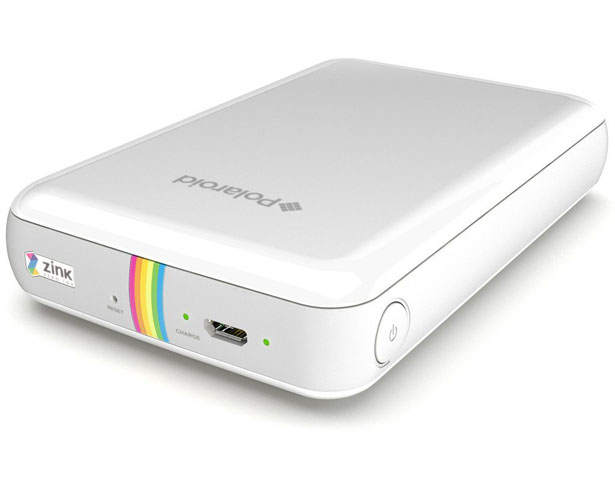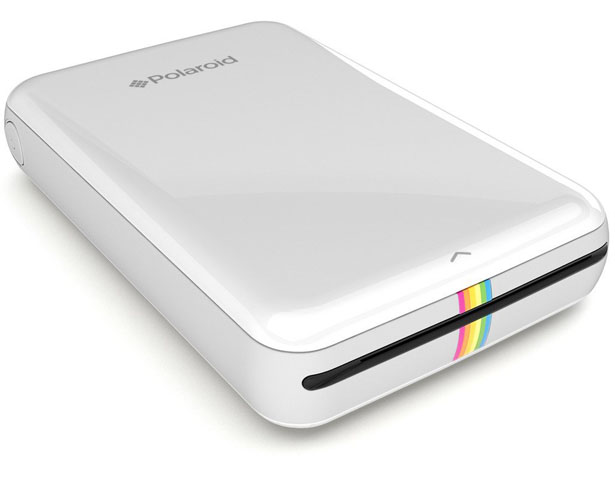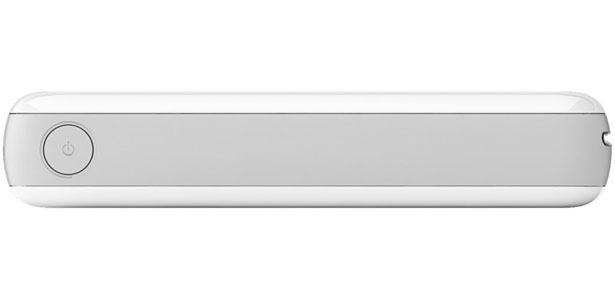 ---
This project is called Mobility Hybrid Concept Car, a 2-seater compact hybrid vehicle with spacious cabin where you can keep 2 collapsible pedelecs or pedal electric bikes under the boot. The batteries of these bikes can be charged in the car or a socket outlet, the bike and the car feature common design lines that reflect they are hybrids.
The main goal by integrating pedelecs in the car is to provide higher individual mobility allowing you to easily adapt to traffic in the city or countryside. Commuters can easily park their cars somewhere outskirts of the city and then continue their journey with pedelecs, avoiding rush hour traffic and parking space problem at the city center. Instead of using public transport, you would enjoy riding your bike while exploring the city.
Designer : Emin Ayaz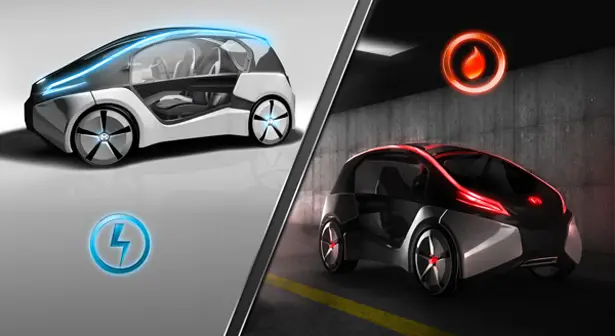 Powered by a hybrid engine, this car offers small yet spacious cabin. The ability to store 2 collapsible pedelecs doesn't sacrifice the storage space for your luggage. When you driving the car at high speed, the electric engine turns off and the combustion engine turns on. The car's front and headlights change color based on the power mode: electric or fuel mode.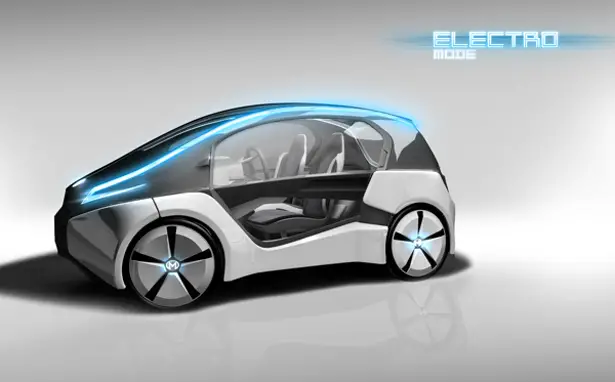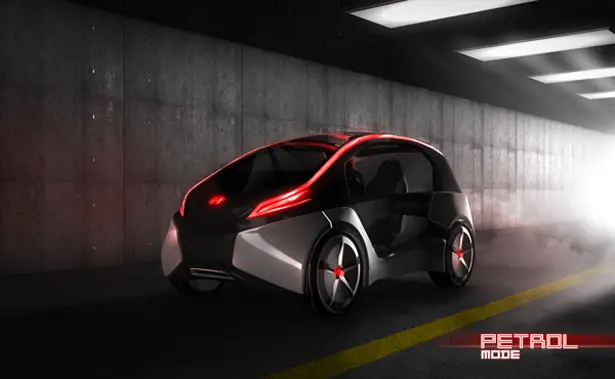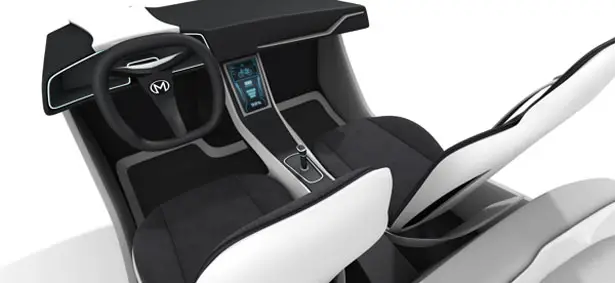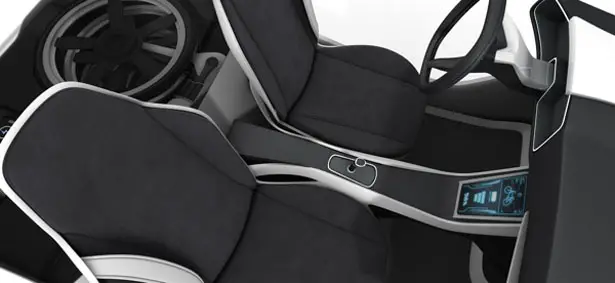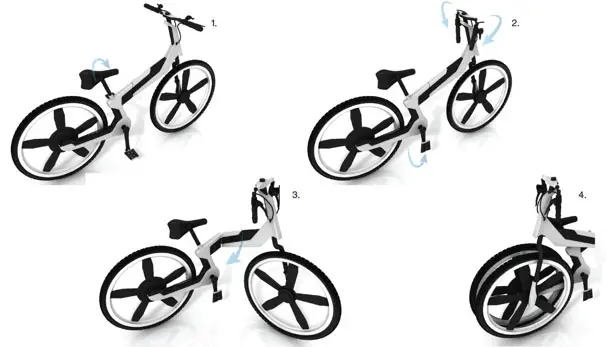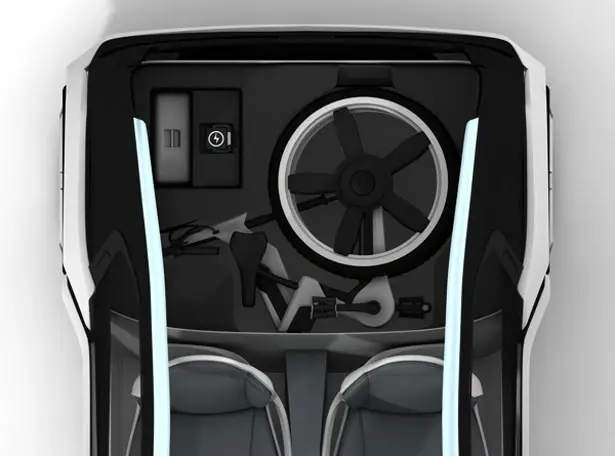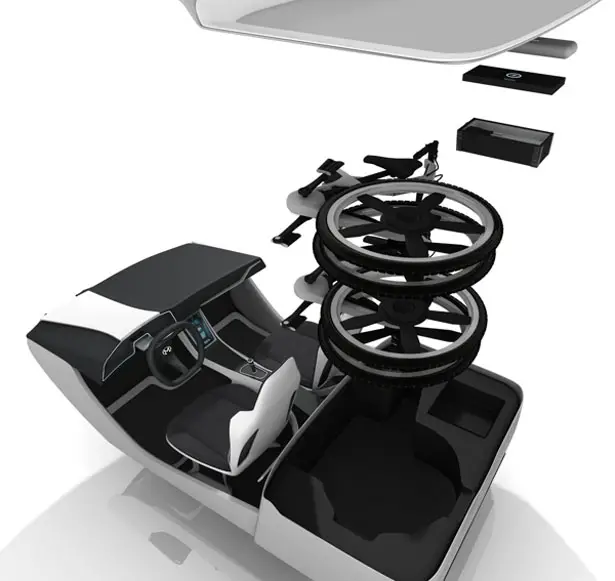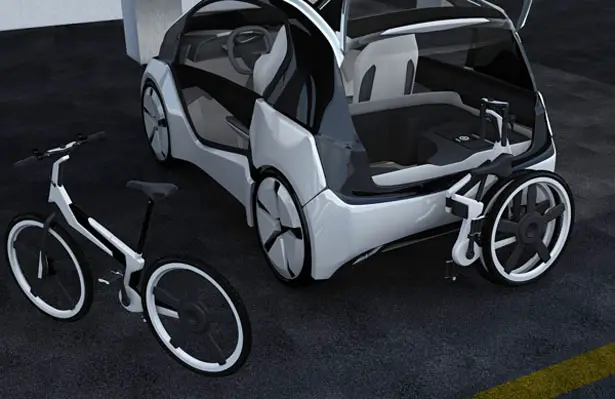 ---