Umbrella is one of the easiest ways to keep you dry in the rain, however, once you close it, it will end up soaking you itself because it's wet. Remember when you wet your pants because of an umbrella? Yeah it happens often, doesn't it? Carrying wet umbrella when you use crowded public transport can be uncomfortable for other people since conventional umbrellas are designed in a way where the wet side goes outward. Inverted umbrella adds a nice twist to our classic umbrella by turning inside-out when you're not using it. In this way, the dry inner side of the umbrella comes on the outside, keeping the wet side away to keep you dry when you make it in from the rain.
Designer : Ilmo Ahn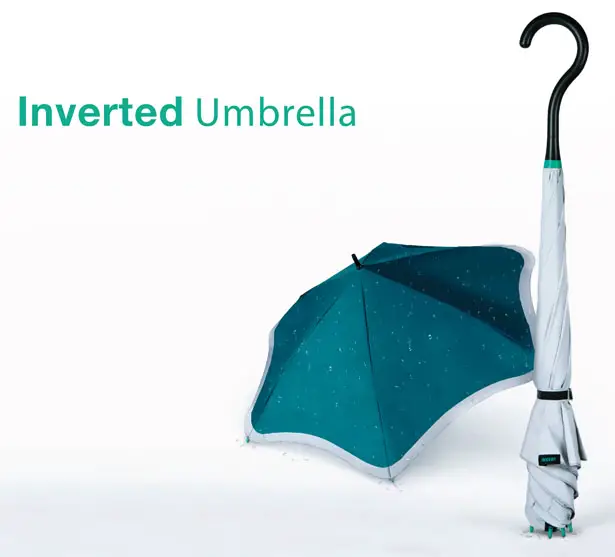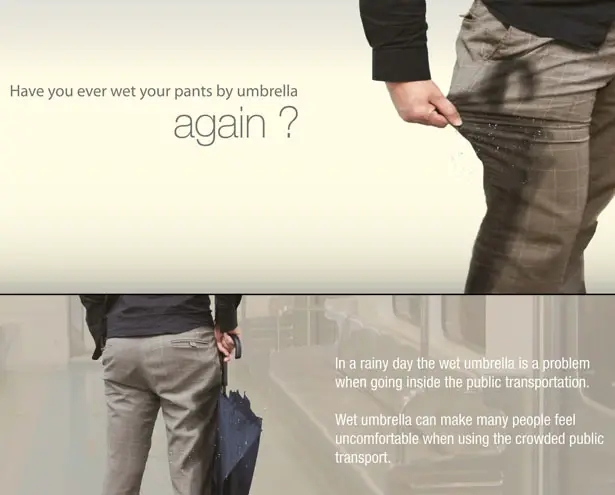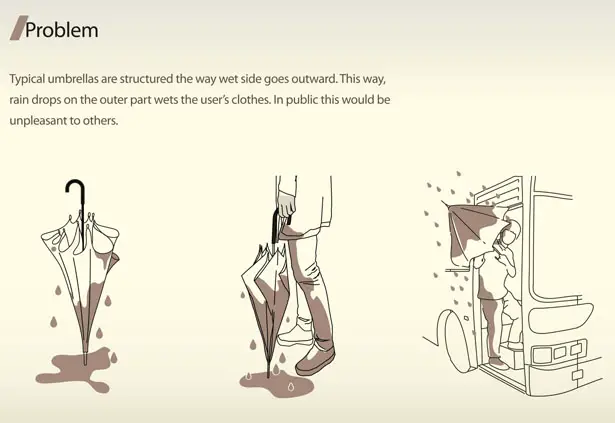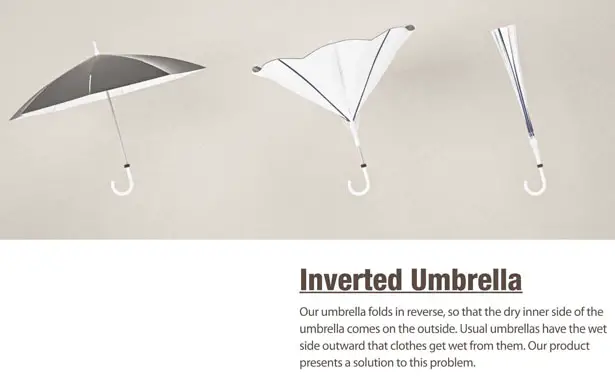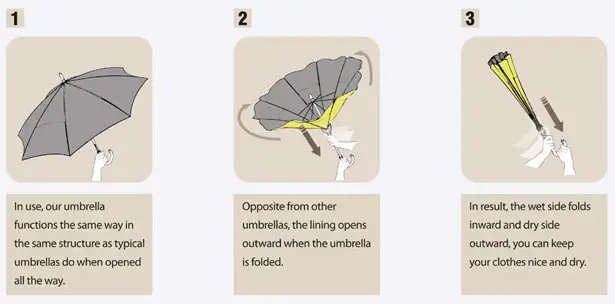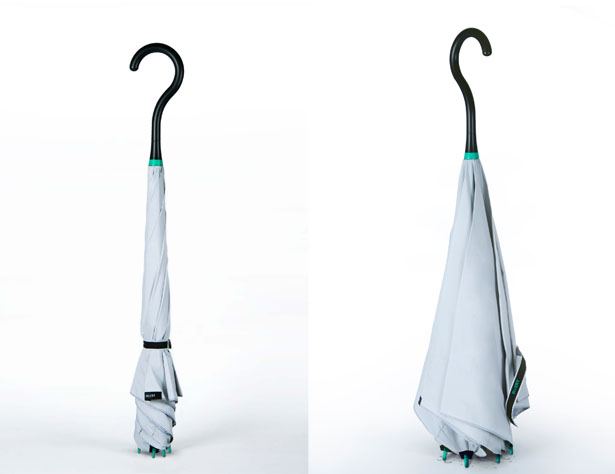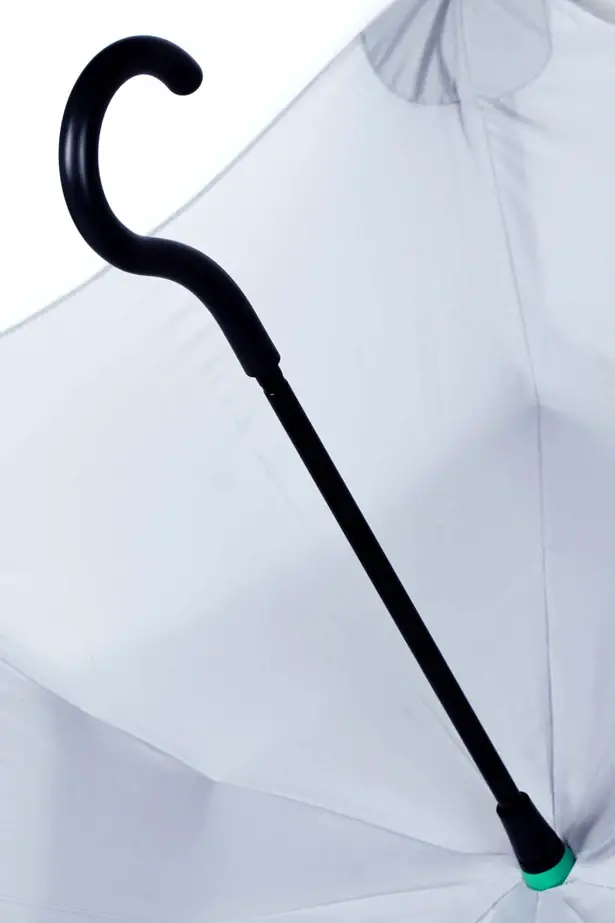 Tuvie has received "Inverted Umbrella" project from our 'Submit A Design' feature, where we welcome our readers to submit their design/concept for publication.
---
Freeride Backpack, designed to keep your photography equipments safe and provide support and stability during skiing, is a very useful concept tool for photographers and free-ride skiers. Taking pictures will become easier than ever with the convenience of the backpacks easy to reach camera compartment. This backpack includes three main parts that provides various safety measures for both the equipments and the user. A back protector that can protect the back from getting injured of a skier, a solid external frame that provides protection from rough mountains and the third is an internal soft shell system that will protect your sophisticated and expensive cameras.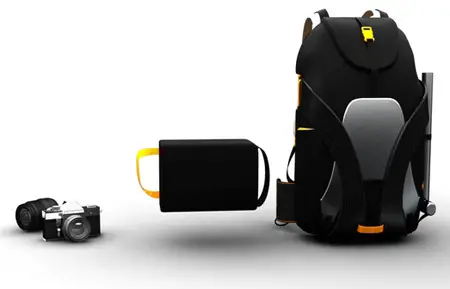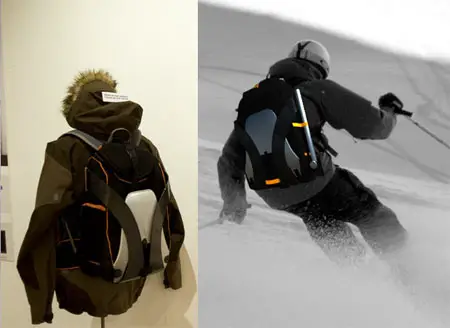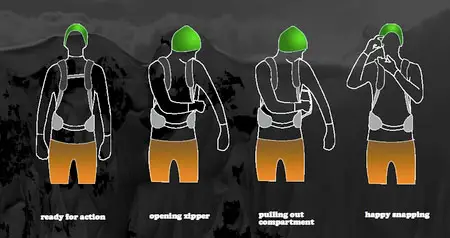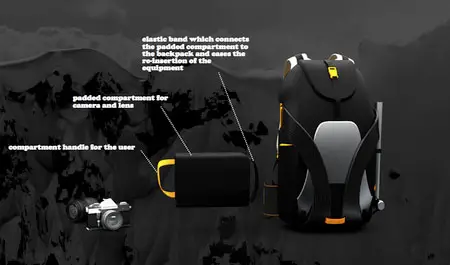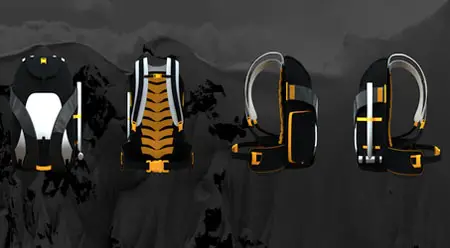 Designer : Hans Christian Berge
---
Grilling can be exhausting and lengthy process, not to mention you have to deal with dirty and bulky equipment. Some grills are too heavy to move around, honestly, who likes to move messy and hot equipment. Noticing this problem, Patrick Sherwin and friends has come up with GoSun Stove Portable Solar Cooker.
This grilling equipment has been designed based on extensive researches, the team compared this product with other portable/stationary propane grills, charcoal grills, or camping stoves. The result, GoSun Stove ranks in almost every component from capacity, cost, speed, style, easy of use, safety, and versatility.
From : Patrick Sherwin, Matt Gillespie, and Adam Moser [Pre-Order]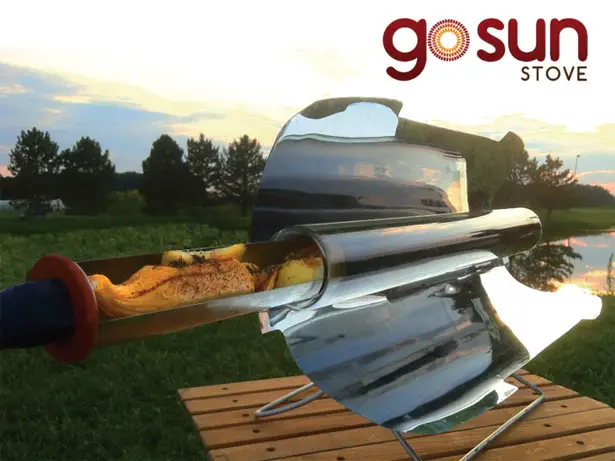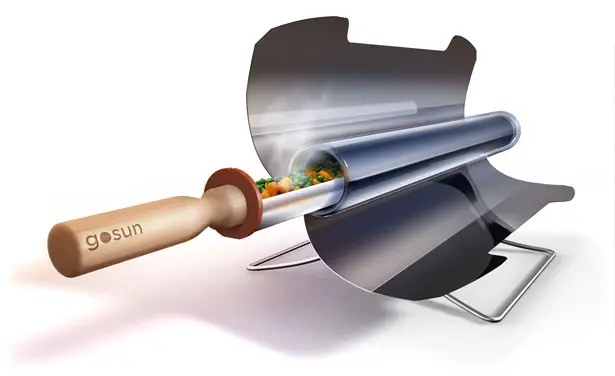 This fuel free cooking equipment requires only 20 minutes to make your meal sizzling hot up to 550° F. Utilizing sun's energy to cook your meal means that you don't have to worry about any open flame, or burning charcoals to dispose, it's clean and renewable energy. The portability allows you to deploy this equipment in seconds. Whether you want to cook, bake, boil, or fry, as long as there's sun, you can do it.
After cooking, this unit keeps your food hot for hours, thanks to its evacuated tube technology, it functions as a giant thermos. This means even though there are some clouds blocking the sun, the tube keeps your food hot and continue cooking between sun-breaks.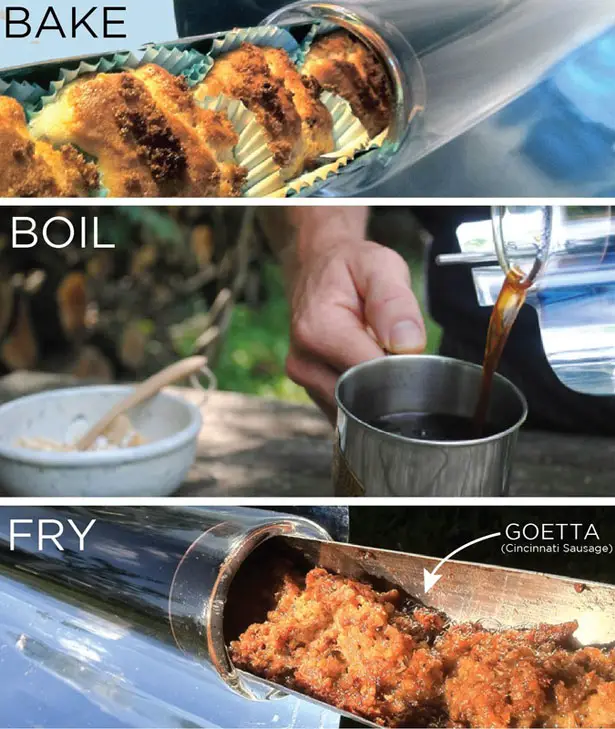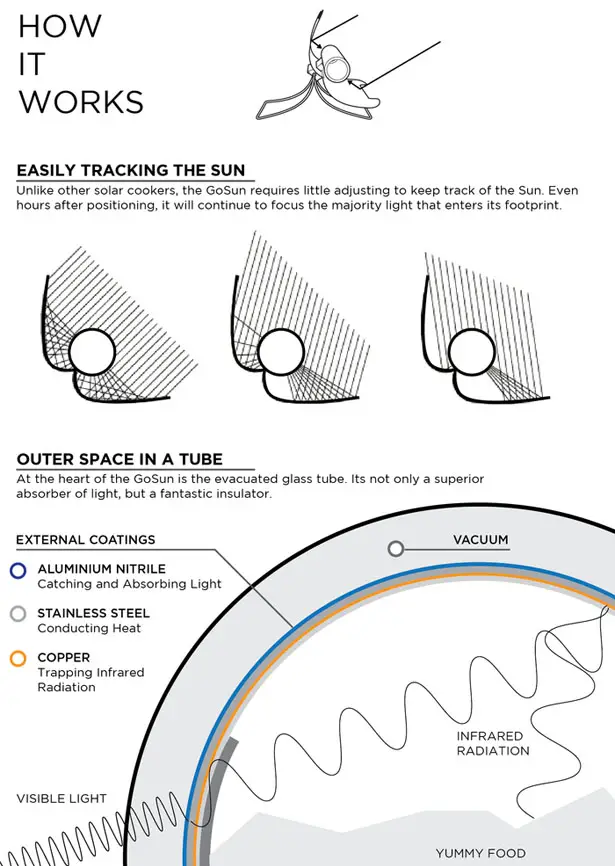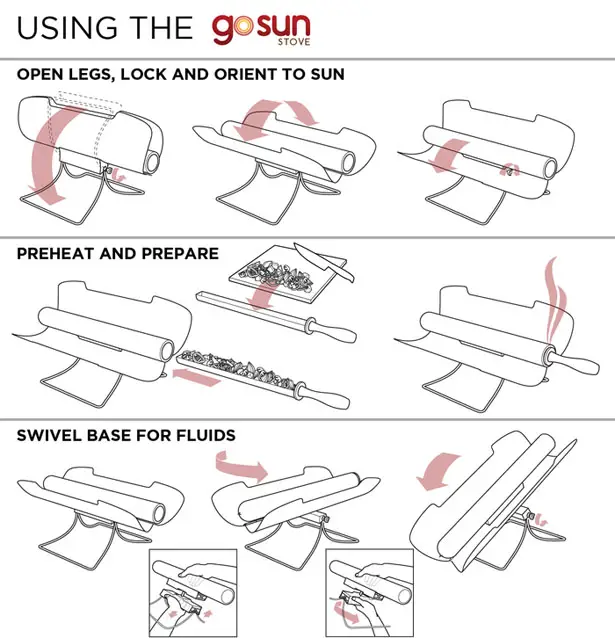 ---