The design integrates insulin delivery with patient's lifestyle by amalgamating the existing technology advancement with fashion. This Insulin Delivery System is characterized by a closed loop delivery of insulin, achieved by two inter-connected units, namely The Monitoring Unit and The Diffusing Unit. There is a Bio-sensor attached to the Monitoring Unit which detects the blood glucose level and the pulse rate transcoding it into the requisite quantum of insulin dosage which then slowly diffuses into the patient's body as per the need at the then given point of time.
The entire system is rendered pain-free as the insulin delivery is by a micro-needle array wherein the diameter of the needles is smaller than that of a mosquito's probe. The monitoring unit of each patient is paired with the Endocrinologist's system. It can be further paired with four other devices to which regular alarms or feedback regarding any unusual fluctuation in the patient's blood glucose level or pulse rate may be sent. The Monitoring Unit has an embedded GPS facility that sends intimation to the paired devices about the location of the patient with a tolerance of 20 meters, in event of an emergency.
Designer : Devina Kothari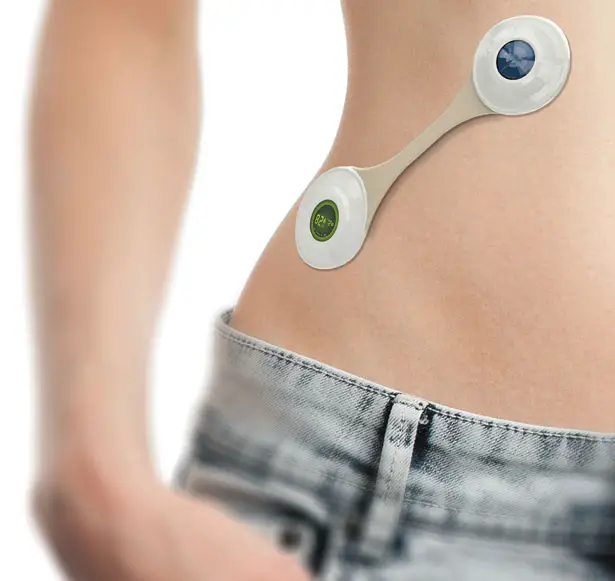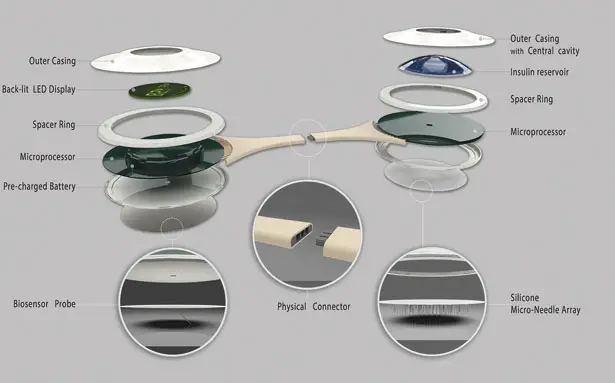 This system is highly useful to infants, juvenile, immobile, unconscious, handicapped and dependent patients or those under intensive care as it monitors, diffuses and alarms simultaneously without frequent human intervention. The system of devices is self administered with minimal skills or training and across a broad segment of patients.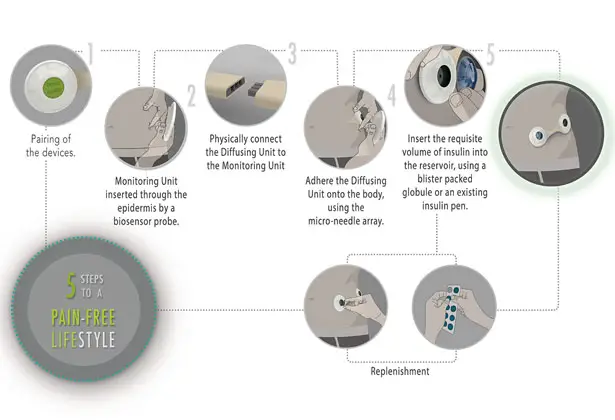 ---
If you love Tetris or Jenga, you probably would love Hoverkraft Levitating Construction Challenge. It's like the combination of Tetris and Jenga with a twist, it levitates, making the challenge even more difficult.
So yeah, Hoverkraft was inspired by old-school building game, but this time, players have to carefully stack pieces on a levitated platform. Thanks to magnetic repulsion, these game developers manage to design and develop unique gameboard that defies gravity. Just like Jenga, the last player who can place a block without causing the platform to tumble wins the game. There are 24 plastic blocks you can use: 6 pyramids, 6 corners, 6 L-shapes, and 6 straight pieces, it's an addictive toy for both children and grown ups. Can you hear that? It's your inner geek calling you to play this game.
Designer : ThinkGeek [Buy It Here]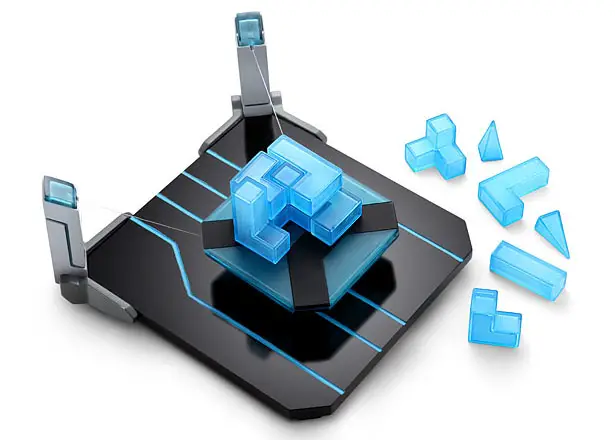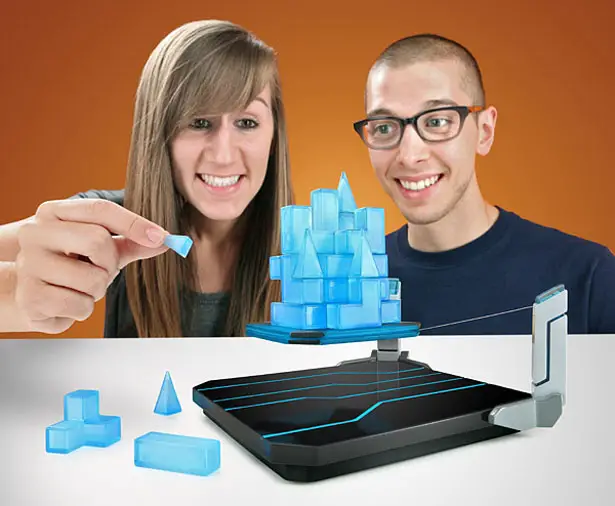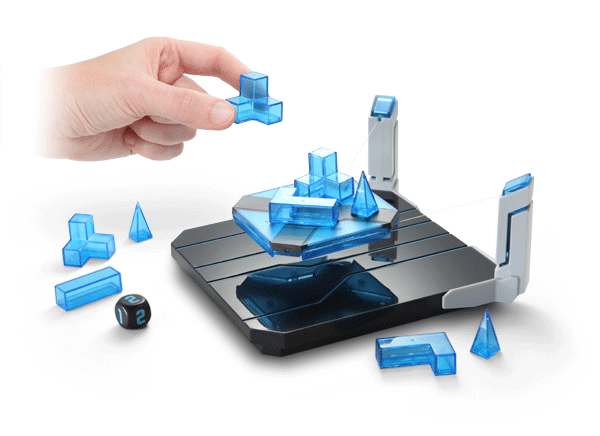 ---
Apparently traveling to Zambia gave Timothy Whitehead a new idea how to solve the issues of creating safe drinking water in short of time. Sterilizing or purifying water using chlorine and iodine tablets take around 30 minutes to finish, yet still leave terrible taste. So, Timothy started to create a new simpler and faster way to purify water using new technology. This was where Pure Water Bottle born. Timothy said that this portable water bottle could be used to purify and sterilized water anywhere in the world in under 2 minutes. Using a wind-up ultra violet light to sterilize the water, this process won't leave any distortion to the water taste. This amazing creation has been awarded a James Dyson Award in the UK.
Designer : Timothy Whitehead via [BBC]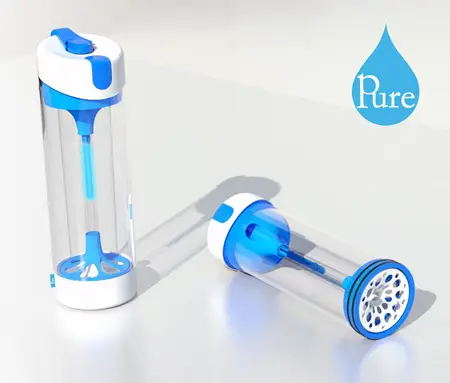 How it works?
You need to fill the outer chamber with water from any lake, stream or dirty puddle, in short words all those disgusting dirty water. The inner chamber is plunged through the outer chamber and the water is filtered through a custom designed filter, down to 4 micron in particle size. After the water is clear, it is sterilized for ninety seconds using a wind-up ultra violet bulb. The whole process only takes around 2 minutes and it is safe to drink.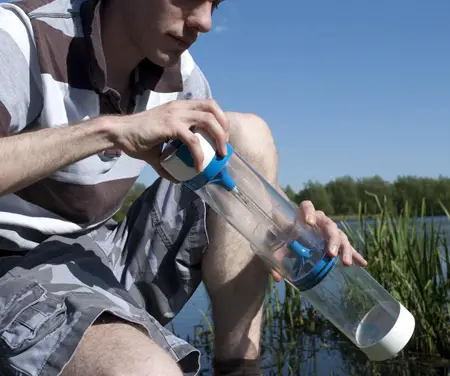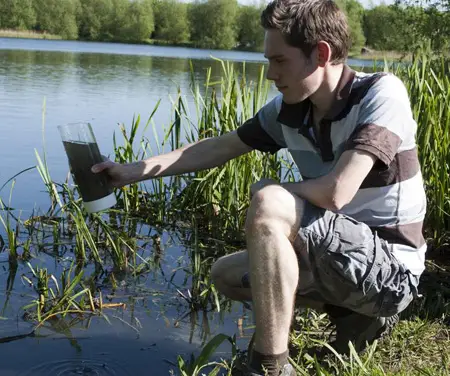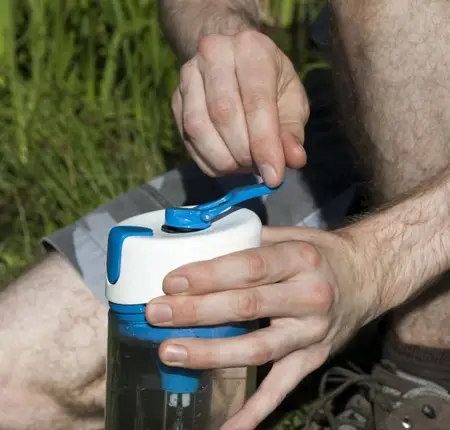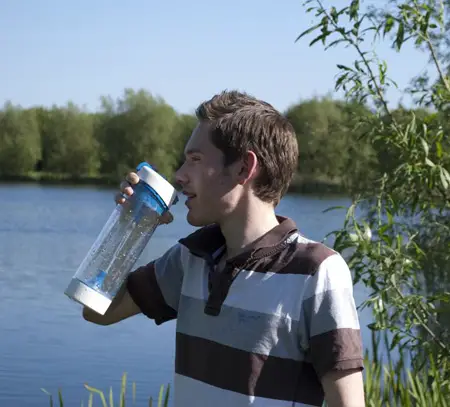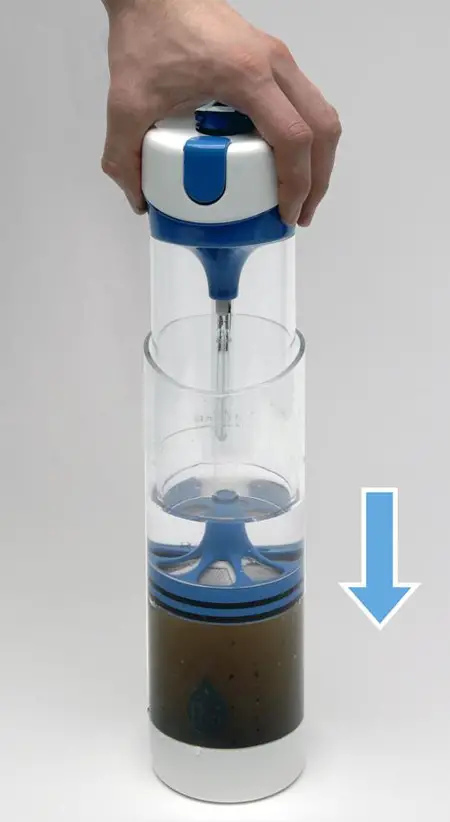 ---