Each year, a million cases of cancer in the large intestine (or colon) occur all around the world. Quite a number of patients have surgery, but afterwards there is much physical and mental pain to be endured – by both patients and nurses. Colon cancer patients need to be nursed with a great deal of care and delicacy, and the most difficult care period is the week after the surgery. Angel Wings assists nurses during this difficult period.The designers of Angel Wings,Kim Do-Heon, Lee Byung-Joon, Park Ji-Eun, Roh Gina, spent a lot of time observing a patient who underwent surgery for colon cancer. They gained a deep understanding of the patient's experience, analyzed the inconveniences felt, and considered what could be provided to make the patient more comfortable.
Angel Wings has been designed in a mattress format, which is easy to set up and clean. It contains a number of air pockets, and air is made to flow between these pockets in order to support different parts of the body or assist the patient with rolling onto their side. If all pockets contain the same amount of air, the mattress will be flat. The patient can control the air flow with a push-button unit. Massage holes in the air bags allow the patient's back and shoulder to be massaged even while an air pocket supports the patient's body. Since tubes can be run through the mattress to the patient's waist, the patient can roll over without being troubled by them.
The designers hope that Angel Wings will be able to help relieve the pain of the many people who suffer from colon cancer.
Designer : Kim Do-Heon, Lee Byung-Joon, Park Ji-Eun, Roh Gina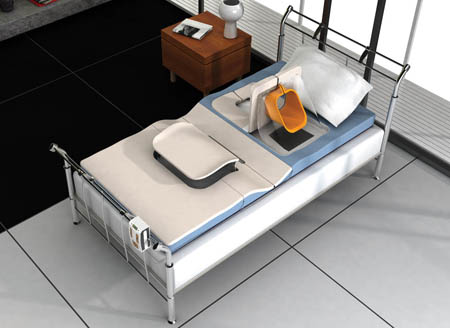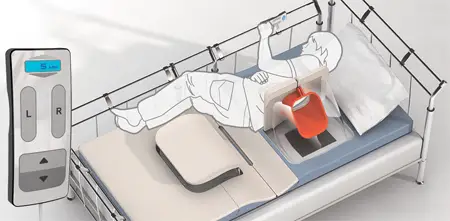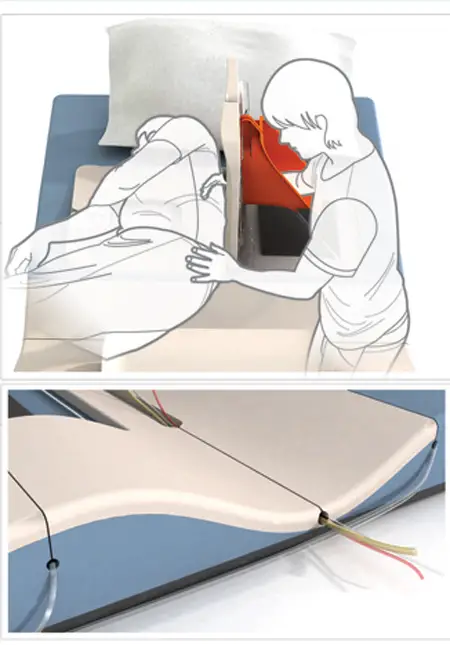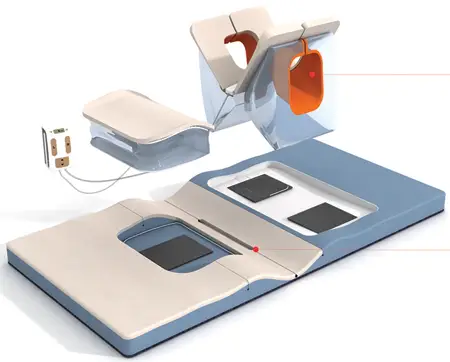 ---
I must admit, playing Sudoku can be addictive. It's a great mental training for your brain. There are not many games can do that to you. Manéa is a multimedia-based training device containing a new haptic "keyboard" made of foam. Your daily mental training is about to be more interesting and effective. The whole family can use it, parents make memory exercises while children for the haptical plays. As we're getting old, there's gradual erosion in our physical ability as well as mental. It's going to happen and nothing can stop it. What we can do is trying to slow down the process.
Manéa is able to connect senses like hearing, seeing and feeling by using new methods and contents. So, not only the motivation to train yourself is being activated but also the progress of the learning abilities is being increased. The brain's effort can also be improved up to 20 percent. Just grab it with your both hands, concentrate, and try to solve the problems. Playing with Manéa is a healthy lifestyle for you and your family.
Designer : Luigi Trabucco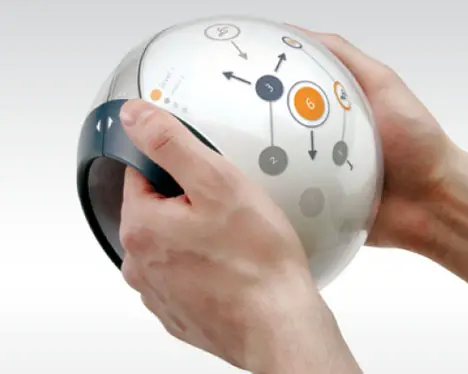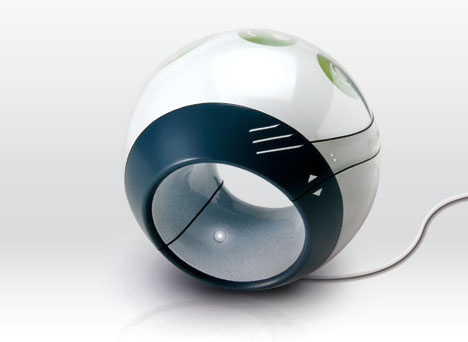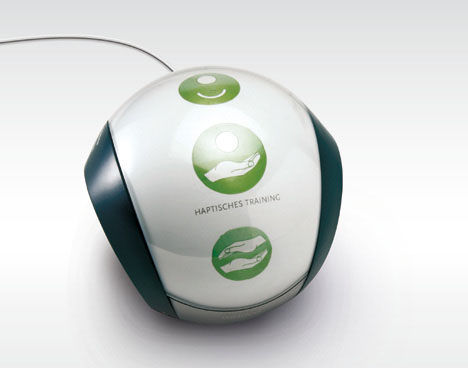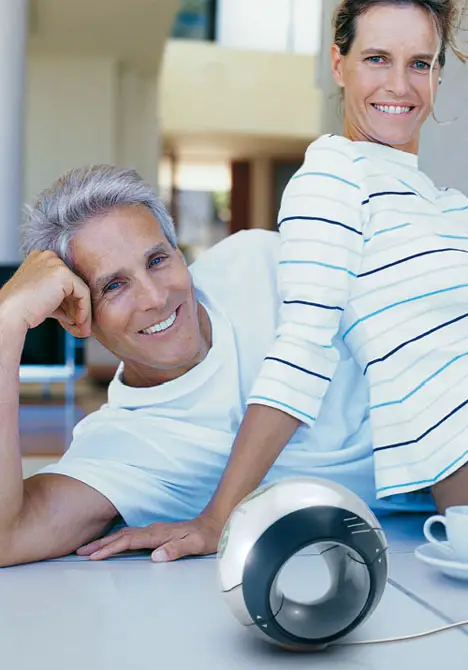 ---
Wacaco has released Minipresso, a hand powered portable espresso machine that you can bring with you anywhere you want. You don't have to kiss goodbye to your daily caffeine just because you are far from home, this little device makes sure that you get to enjoy hot, delicious espresso anywhere, anytime. You can go out there, traveling in a car, or enjoying outdoor adventure, and still be able to make a nice espresso. The compact size of this machine makes it easy to be toss inside your bag or backpack.
The company promises that you can prepare amazing shots from this small machine, a quality close to the real traditional one. Since this is a hand powered unit, you don't need to plug anything or own N20 cartridges. The innovation lies in creative built-in semi-automatic piston that provides optimal extraction pressure simply from a few pumps, all you need to do is pour some water into the coffee adapter for rich, flavorful coffee. Just a few strokes, you will be presented with a cup of smooth espresso.
From : Wacaco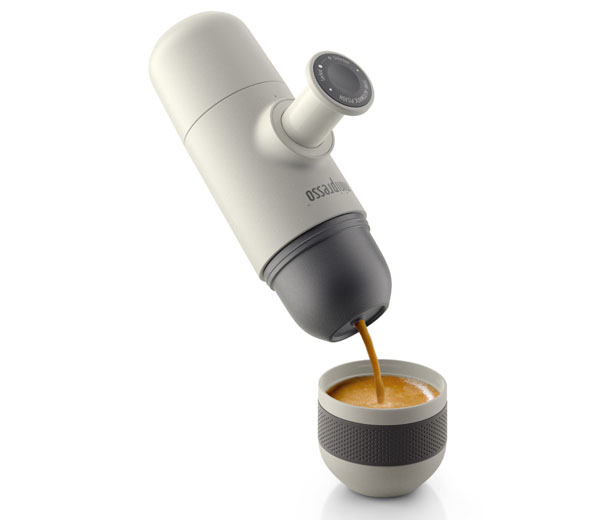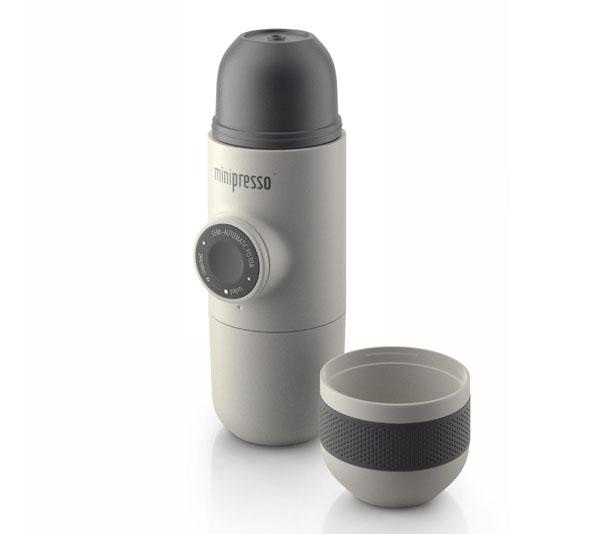 The coffee chamber and water tank doesn't have that much distance to avoid losing too much heat during water placement. The result, Minipresso is able to make a cup of espresso at 67°C (152°F) when at ambient condition 24°C (75°F).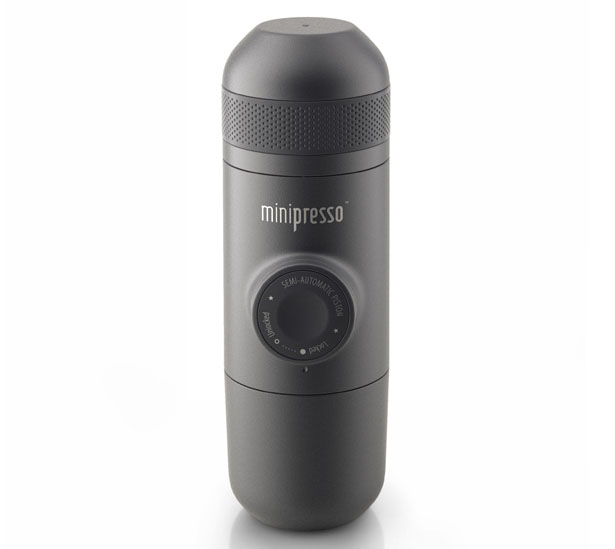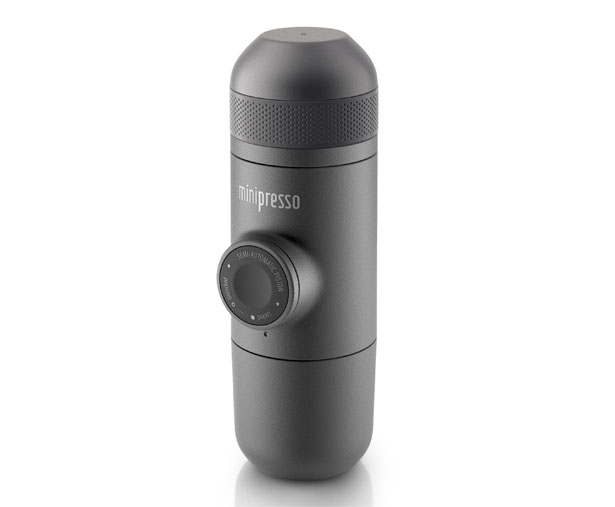 ---