Stone Branch is a beautiful LED lamp or night light especially when you have nature inspired bedroom theme. It features minimalist style that you can hang on the wall as an art object, you can easily move it in any room to decorate empty wall. Made in plastic, this lamp is available in black, white, or yellow color options.
The case is endowed with LED strip. Alongside the middle and bottom line there are microcontrollers connected to the capacitive touch sensors. The lighting brightness is set by number of touches, one or two respectively. Switch is triggered when hand is 2-3 centimeters above the surface. The lamp is empowered by electricity with the help of a cable, one end of which is attached to the branch, and the other connects to a power outlet. The cable design mimics rope weaving, it can be used to hang the branch anywhere, even on a simple nail.
Designer : Ann Baldina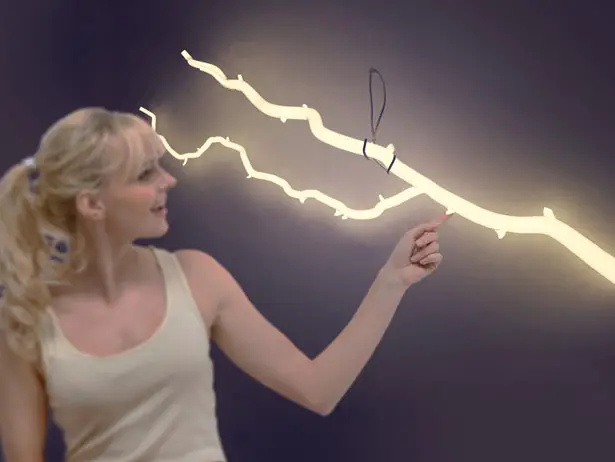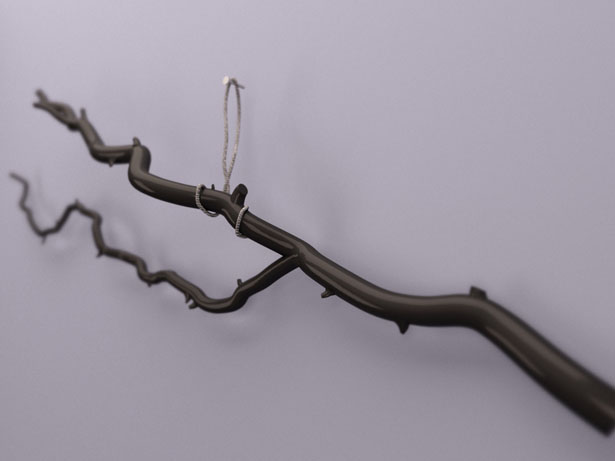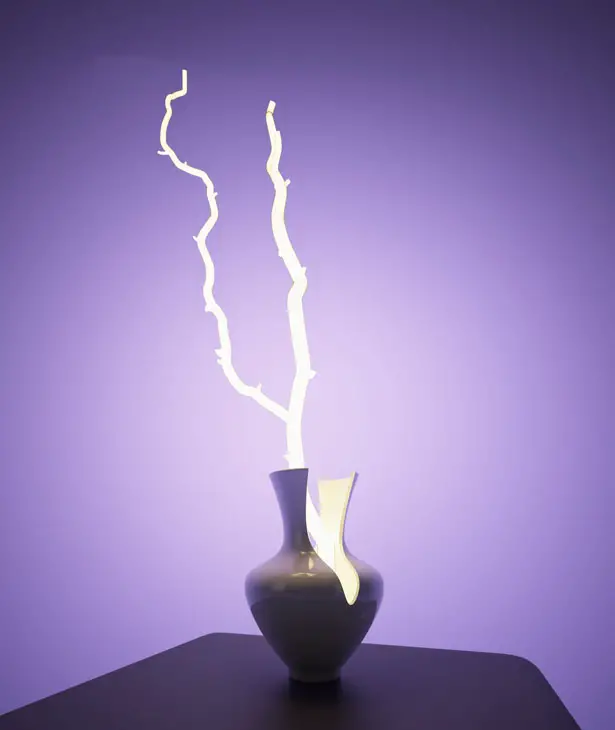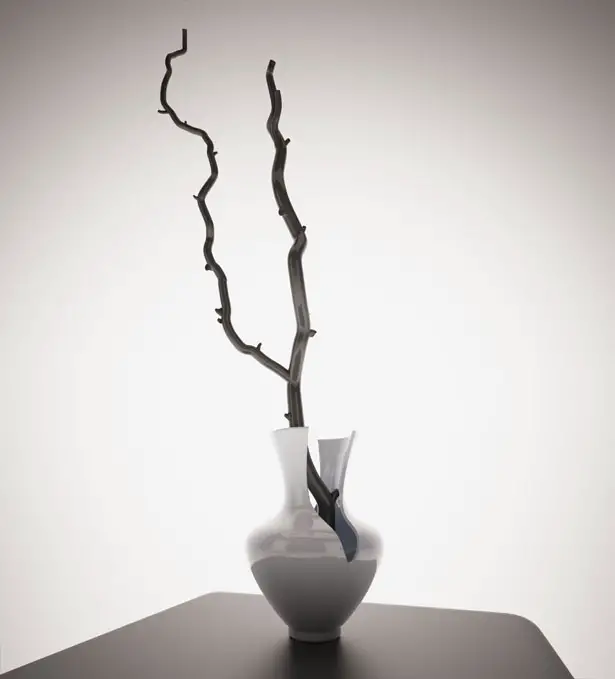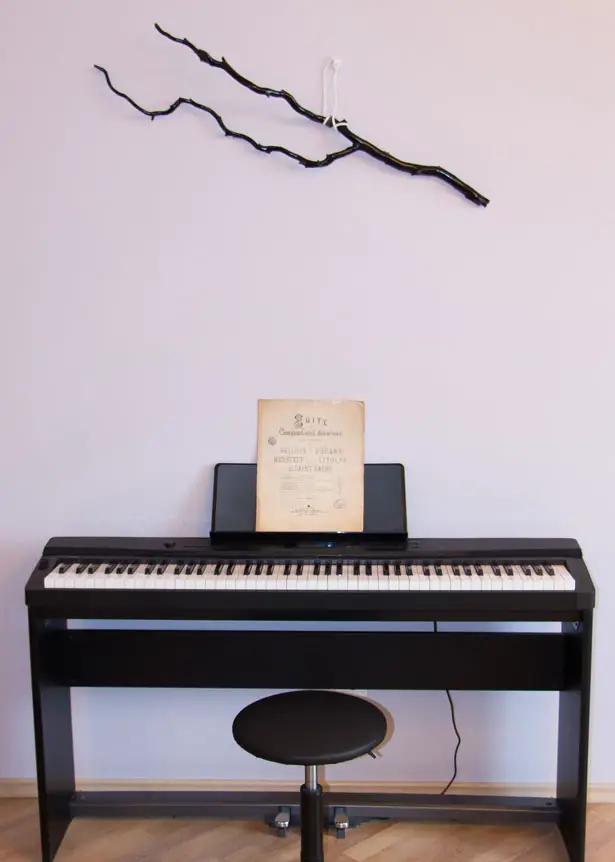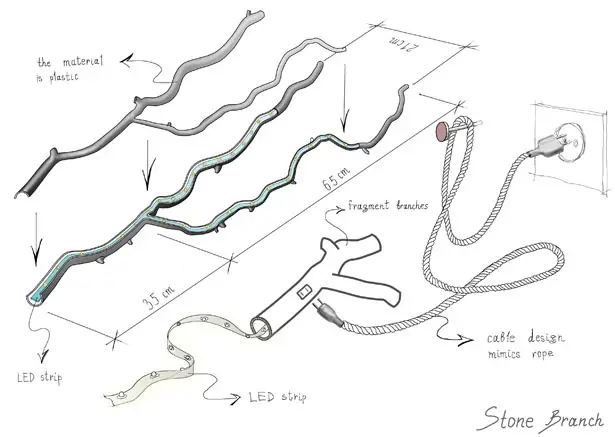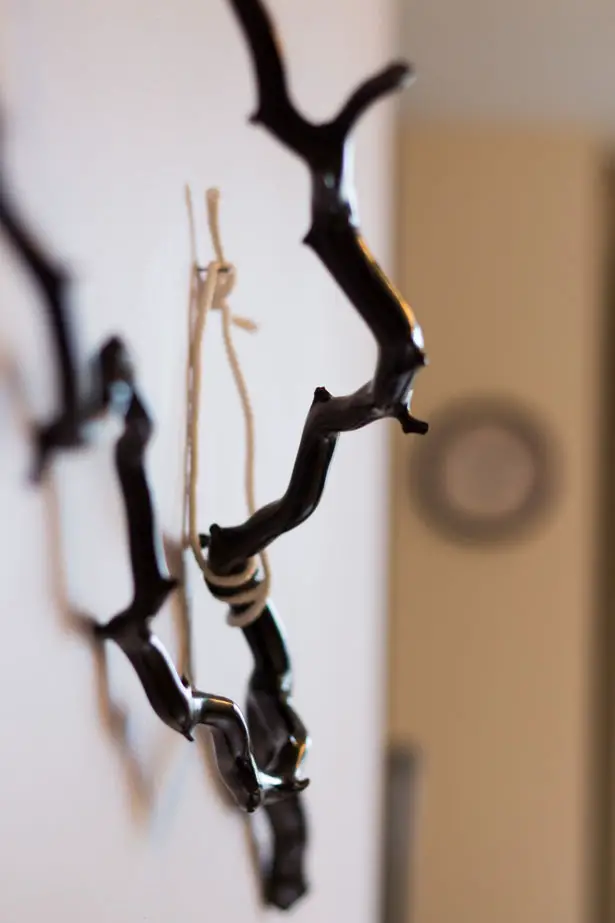 Type: Wall lamp, table lamp, floor lamp (art object)
Material: Options of glossy and matte plastic ;
Colors: black, white, yellow ;
Size: 35 x 1000 x (h) 210
Explanation:
Ø at the widest point = 35 mm
The distance between the two branches of the widest area = 210 mm ;
LED strip ≈ 150 cm ;
Wire length = 80 cm ;
Microcontrollers and sensors.
Postscript: the project Stone Branch was distinguished by the Italian jury of the contest INTERACTIVE PLASTIC PRODUCT as an original and innovative product with a possible cooperation and start-up production offer.
Tuvie has received "Stone Branch LED Lamp" project from our 'Submit A Design' feature, where we welcome our readers to submit their design/concept for publication.
---
Furniture X is a conceptual children furniture designed by two Bosnian product designers, Mustafa Cohadzic and Sanjin Halilovic. This design won Quercus 2013 competition. It's a foldable furniture designed specifically for children based on simple X construction, a shape that's derived from basic square and rectangle forms with diagonal cut in the middle. This design can be used for further development to different objects such as shelves, bunk beds, desk, toy boxes, and other whole collection of children furniture. The whole idea started with basic concept that children furniture should be simple in terms of construction, easy to install as well as easy to transport. These designers also make sure that this concept furniture should be easy to manufacture with reasonable cost, making affordable products for consumers to buy. The final product can also be flat pack for easy transport.
Designers : Mustafa Cohadzic and Sanjin Halilovic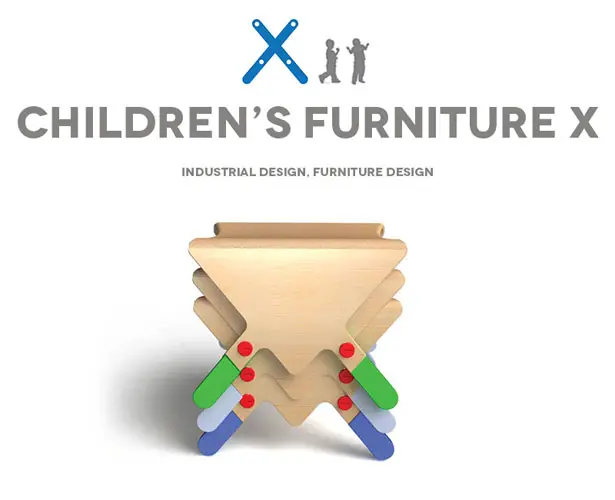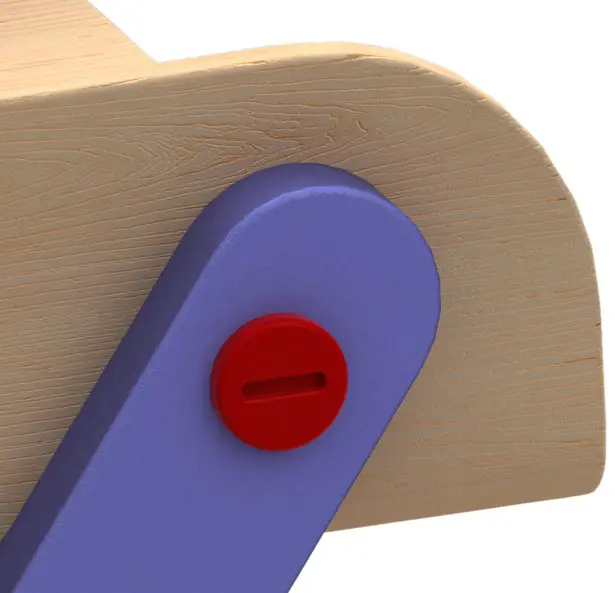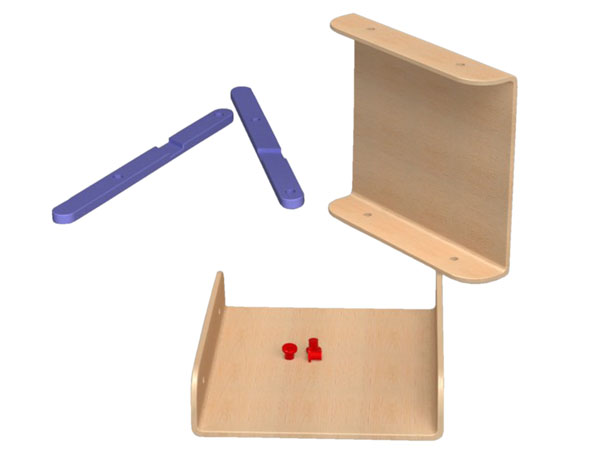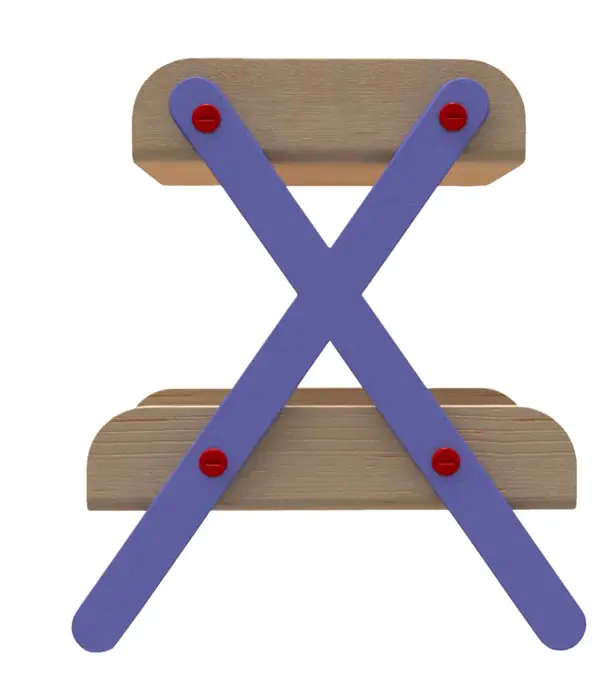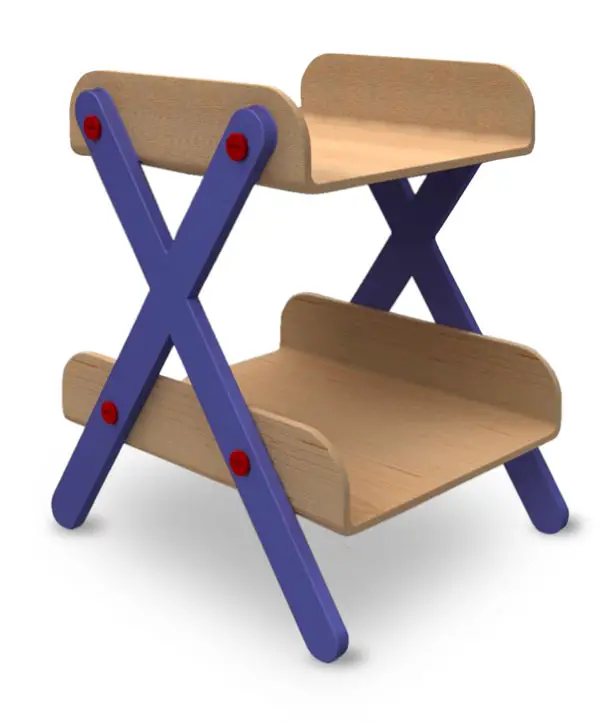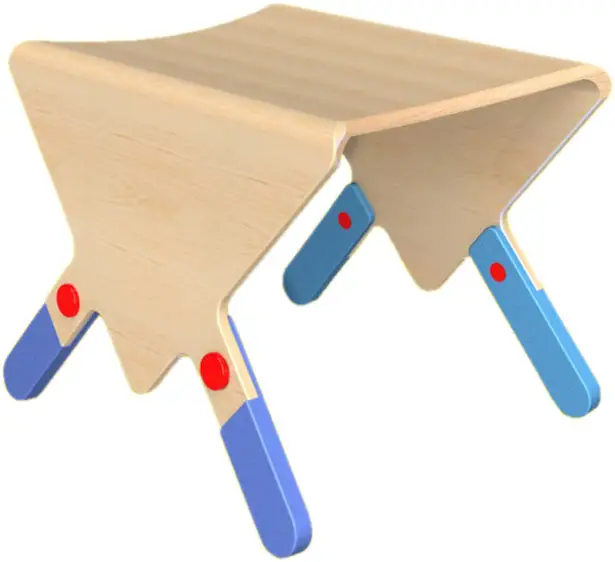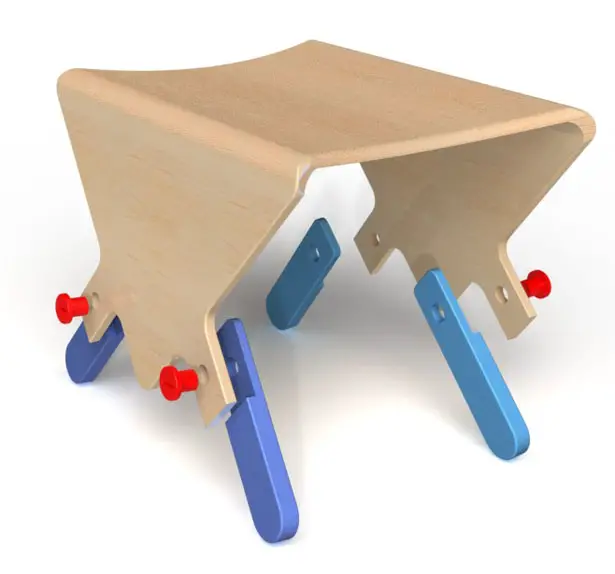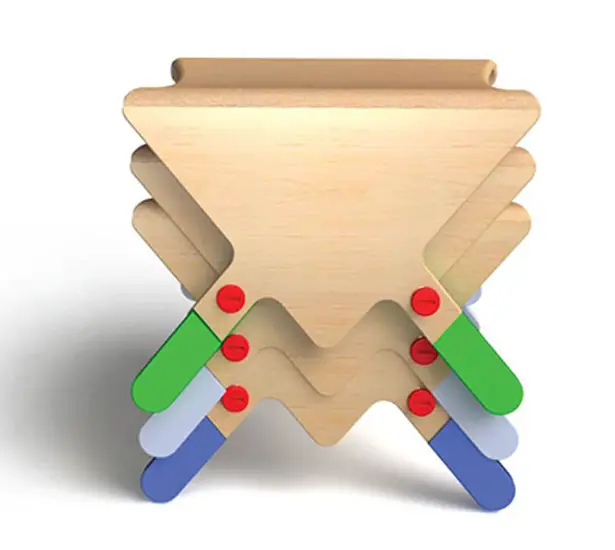 Tuvie has received "Children Furniture X" project from our 'Submit A Design' feature, where we welcome our readers to submit their design/concept for publication.
---
Devices that assess power consumption of a house are very much familiar with us. But how many of you have seen a device that measures your body surrounding power consumption? Worrell is a design firm based on Minnesota has designed such a device named Gruve which is a personal energy-burning monitoring system based on Dr Jim Levine's research. He discovered that it is possible to lose unnecessary weight by being active all through the day which will shut the metabolism down. Gruve is a tri-axial accelerometer that can indicate the progress of an individual against his or her pre-measured metabolism by monitoring the individual's every movement all through the day.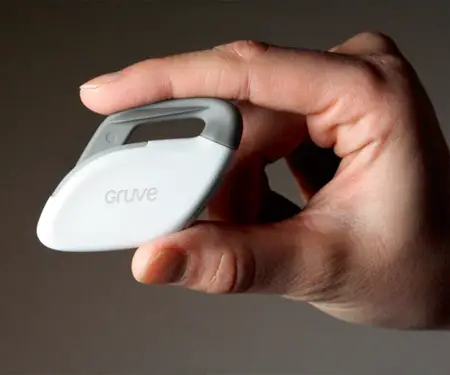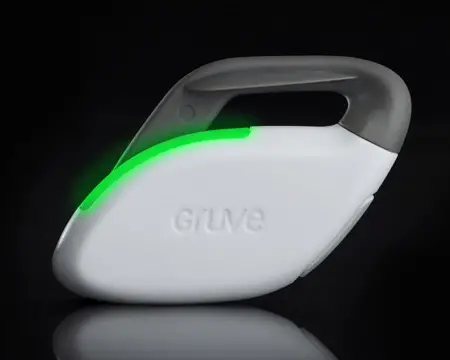 Text from the website:
Dr. Jim Levine of the Mayo clinic discovered that if people are active throughout the day by being reminded to move or stop being inactive they could keep their metabolism from shutting down and therefore be able to lose unwanted weight. Through his research he strove to better understand the benefits of non-exercise activity thermogenesis (NEAT) and came up with the concept for a wearable device.
He determined the key was a system that could calculate an individual's metabolic pattern and measure calorie burn throughout a day's activity and then relay targeted caloric intake to the user. He needed a device that not only monitored and measured an individual's every movement in a 24-hour period but also prompt the individual to get up and initiate activity before their metabolism slows. The Pelegrin Partners licensed Dr. Levine's technology and founded the company to take this important weight management opportunity into commercial practice.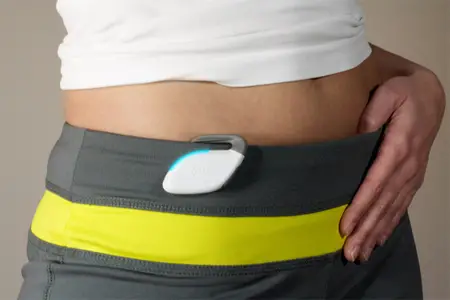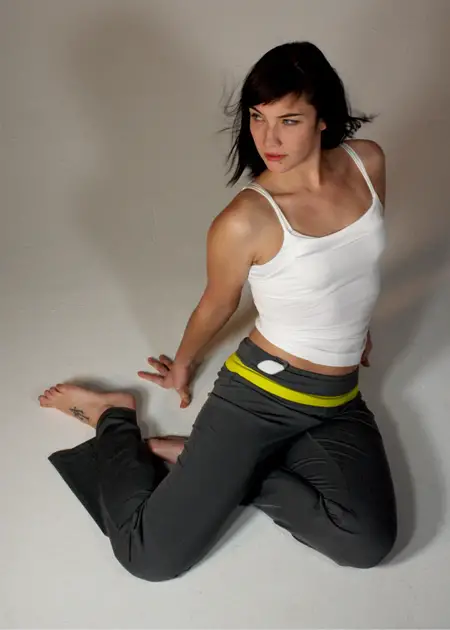 Designer : Worrell
---