Squeezing fresh juice is such a simple act, why make it complicated? Just put this lightweight juicer on any container and enjoy your fresh juice. No need to worry about slipping, EXSQUEEZit is made of plastic, TPR-rubber overmold composit for anti-slip while squeezing or grasping.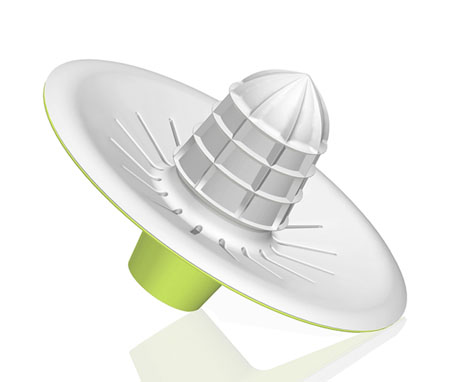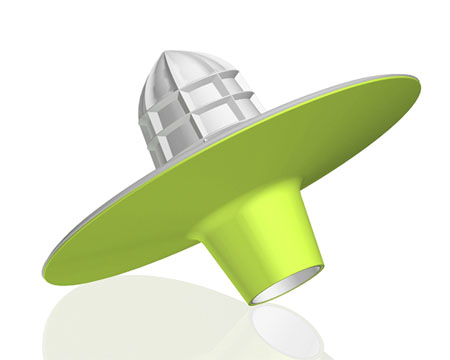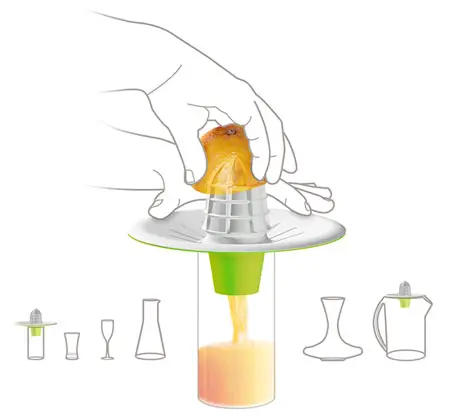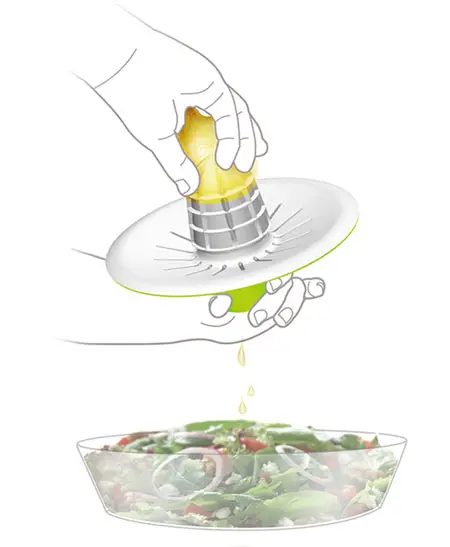 Designer : Assaf Israel
---
Good product sells for itself. Don't believe us? Take a look at Pebble E-Paper Watch, they pledged for $100,000 and so far, they have got $8 million and they still have 15 days to go, in fact it only took 28 hours to reach $1M. Pebble watch features customizable app that brings this watch to become an important part in your life (checkout the video at the bottom of this article). You can change this watch face anytime you get bored, it connects to your iPhone and Android smartphones by using Bluetooh. Even when your phone is not anywhere near you, you can choose to always get alerted anytime you receive incoming calls, text messages or emails with its silent vibration. Click here if you want to back this project.
Designer : inPulse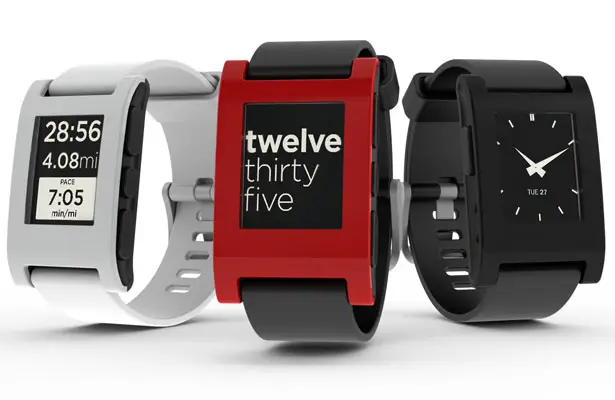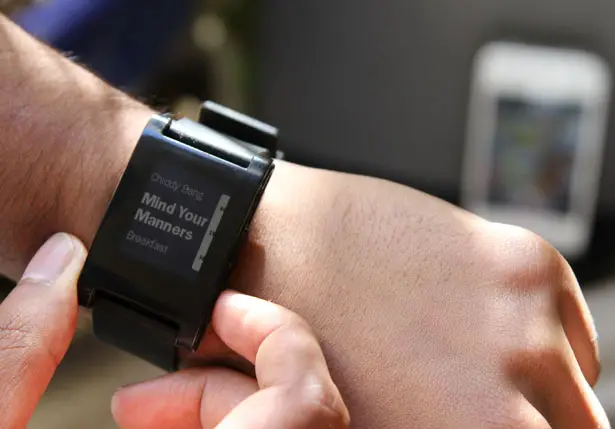 Minimalist in design, yet highly functional. However, we really do hope when they finally ship this amazing watch (which we're not really sure they can ship on time due to overwhelming responses), it meets those backers' expectations. It's pretty tempting to pre-order Pebble E-Paper Watch, but we prefer to wait until we can actually get our hands to play with it. It's not that we're pessimistic about this futuristic watch, we just don't want designers and engineers are labeled as people with unrealistic vision and over promised when this watch doesn't meet the community high expectations. Let's keep our fingers crossed.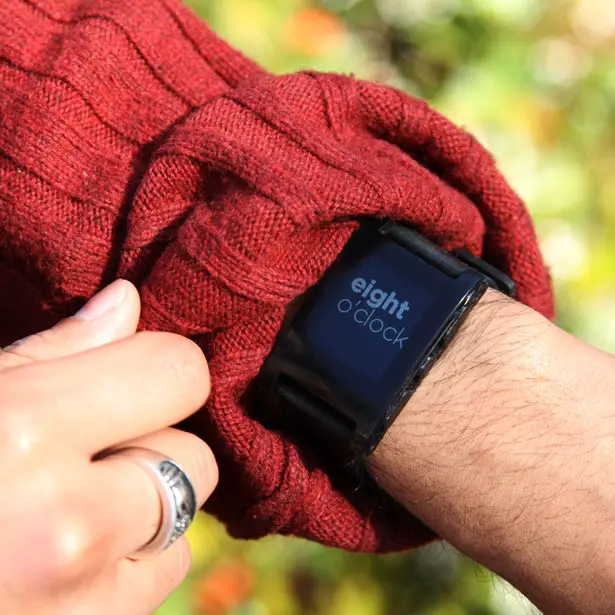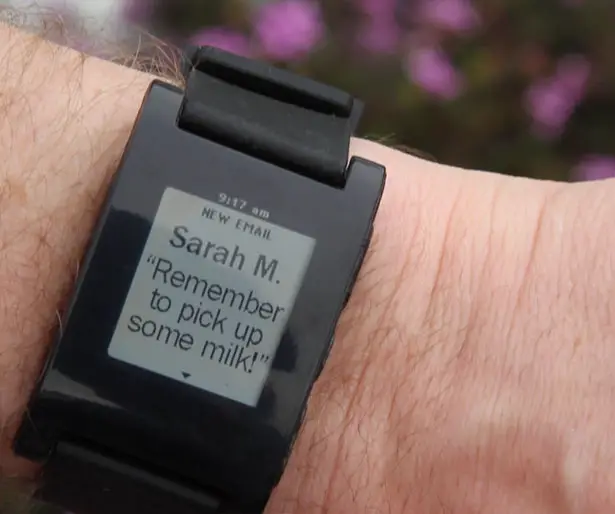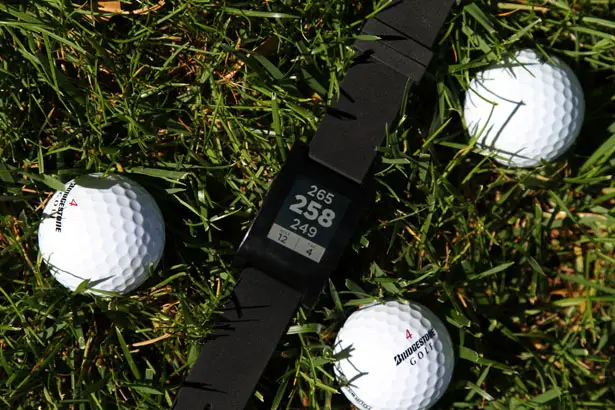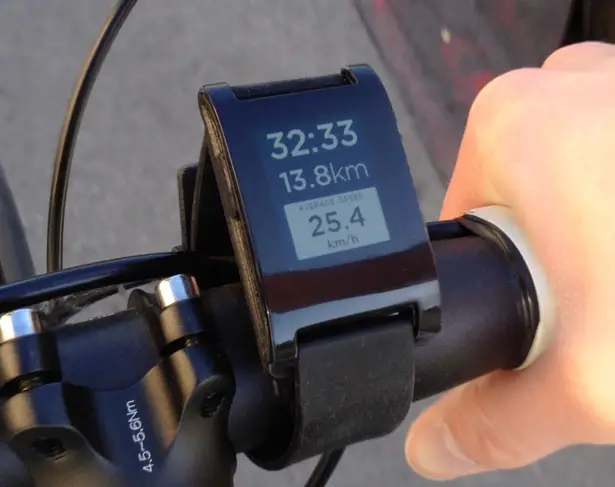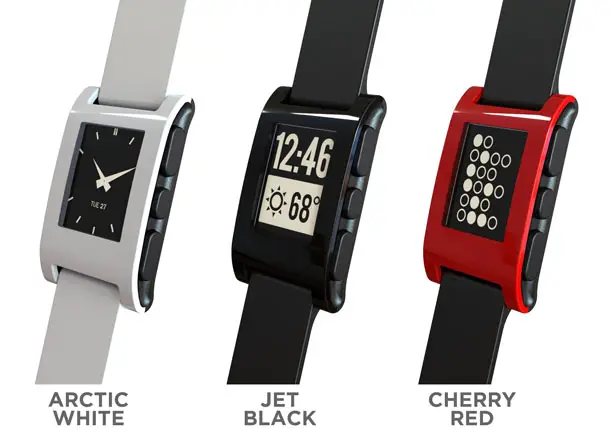 ---
Moveo foldable electric scooter will enter scooter market and revolutionize urban traffic with its beautiful organic design. It can be folded to size of a suitcase, very compact and lightweight (25kg without saddle bag). This e-scooter has been designed and developed to meet the needs of mobility in crowded urban traffic, it can reach up to 45km/h and 35km range. Its closed foldable body is so compact that you can easily store or move from one place to another using public transport, it doesn't require any parking space.
Currently the company is looking for investor to mass produce Moveo. Their mission is to create eco-friendly transportation, just in case you haven't heard about the company, they were among 50 best innovations by Time Magazine in 2010 for their hybrid concept car, Solo.
UPDATE : The team has launched a crowdfunding campaign on the JumpStartCity site to get the MOVEO scooter project to the next stage and start a limited series production.
Designer : Antro Group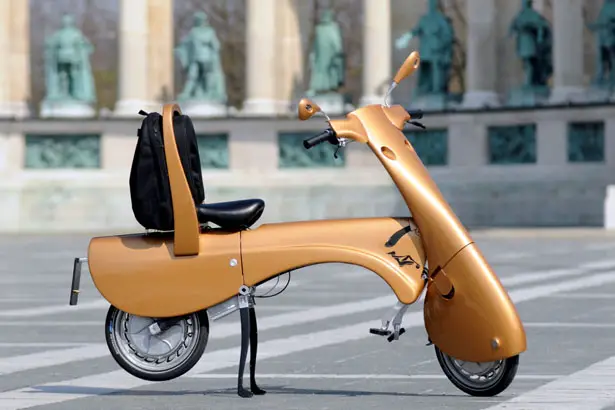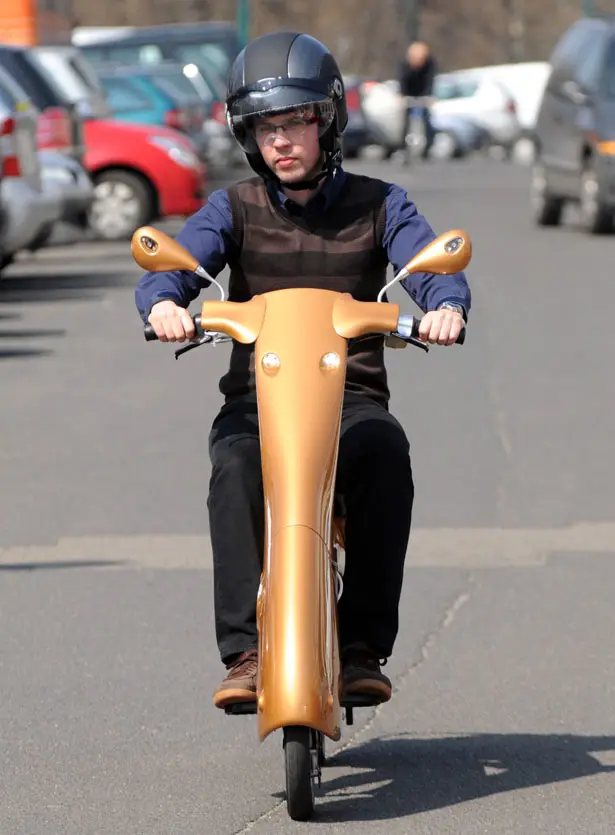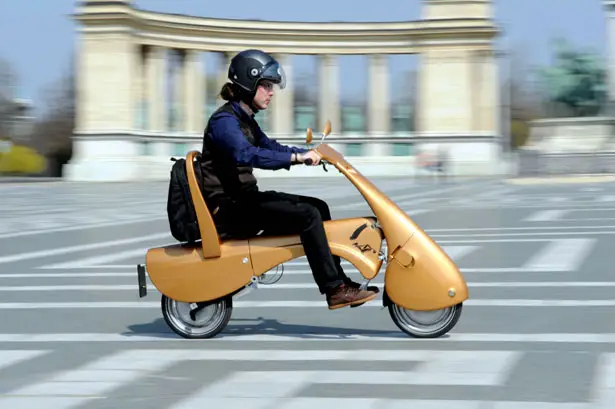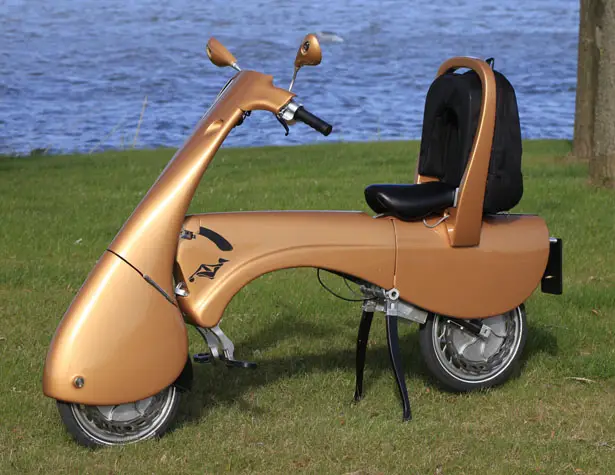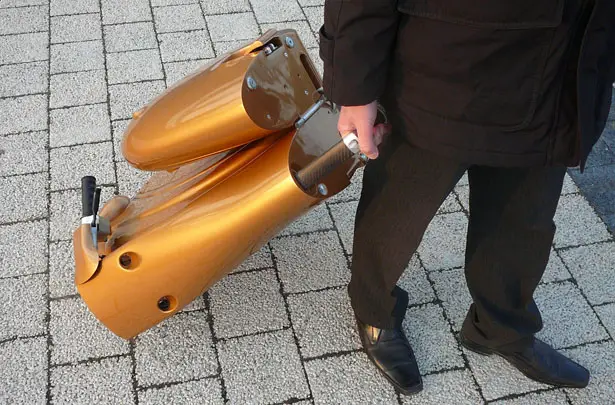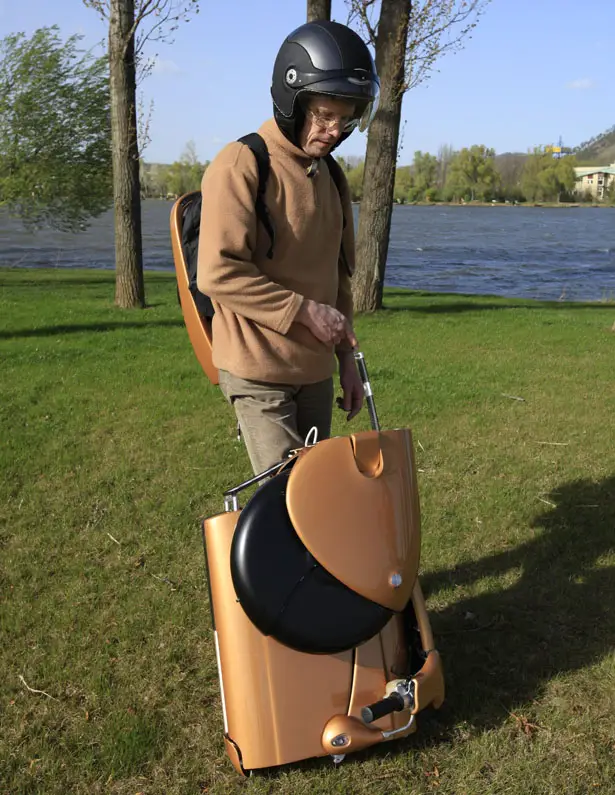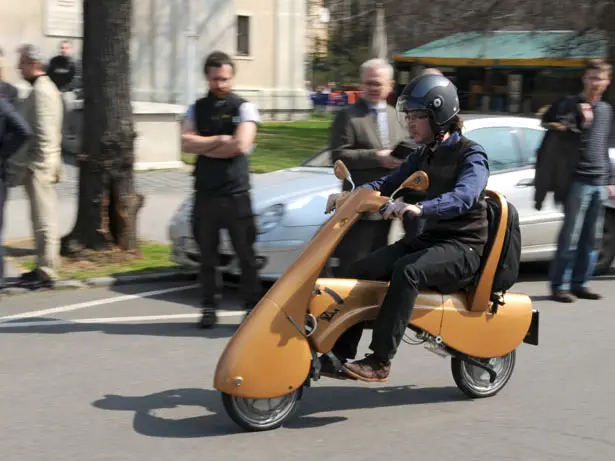 ---