Sprawling in a luxurious way can be one of the most amazing experiences that a person can have from his whole day of hectic job. To attain this pleasure, the Skl Lounge is the perfect modern lounges that you can buy. Brodie Neill is a young dynamic designer who has captured the attention of international design sense. The Skl has a bright red interior that serves fashionable design looks and lovable colors. This lounge is going to offer a great comfort zone and will add to the elegance of your house. The revealing features of Skl lounge will definitely attract customers.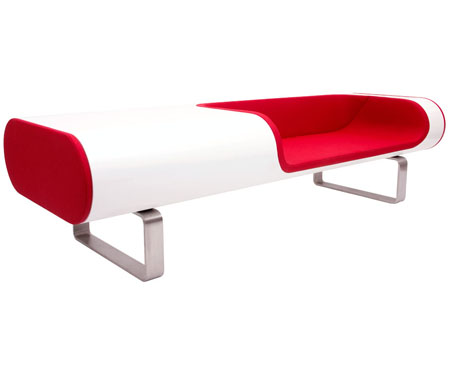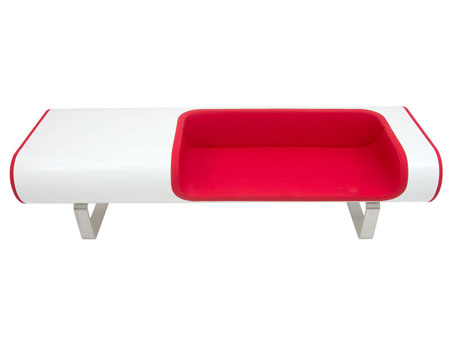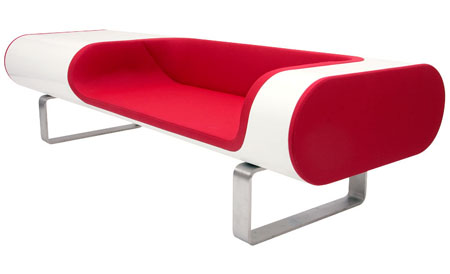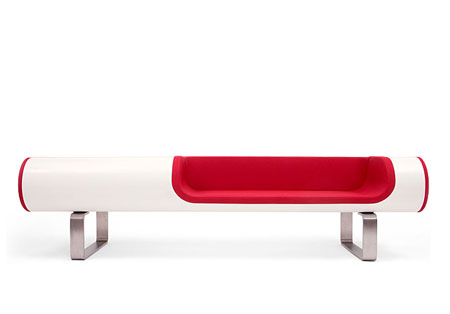 Designer : Brodie Neill via HomeDosh
---
The Robot Harvester is a self driven robot concept that has been designed to gather rubbish from shopping centers and street territories, and put them to the right place for disposal. Not only the small rubbishes, the Robot can gather big rubbishes as well using manipulators. It features two web cameras and sensors to detect length of an element which will help it to estimate the territory and locate the place where the rubbish is awaiting to be picked. The scope of small rubbishes is created through a couple of diagonal sweeper-collectors that can sweep just near to the edge.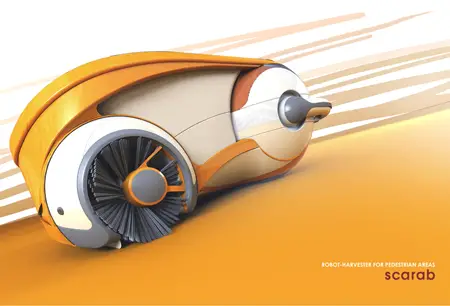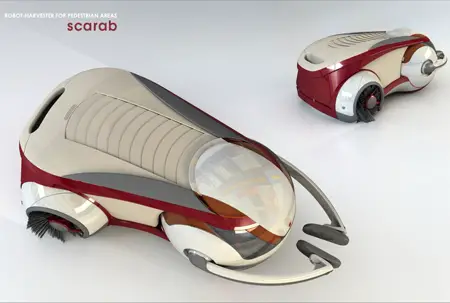 After sweeping, the rubbish is dumped inside the tank which is divided into two parts: one for small rubbish and another for bigger one. Big rubbish are put by manipulators and falls through upper hole, that is closed with plates. The plates work using the principle of jalousie from small serve drive. All rubbish will be put away from the robot automatically, and its tank can be put away for washing. Recharging of accumulators is automatic too.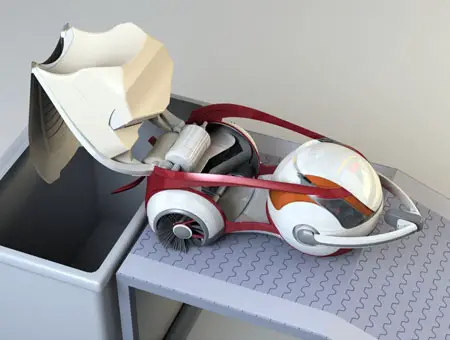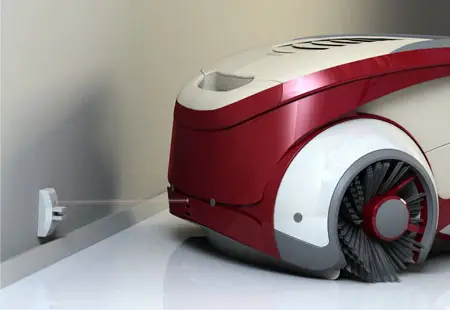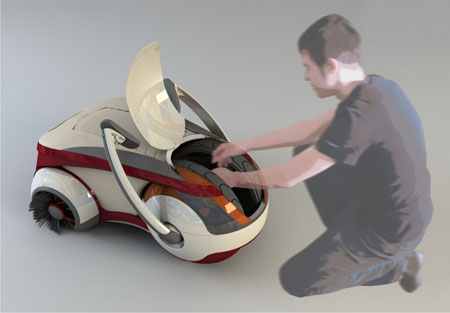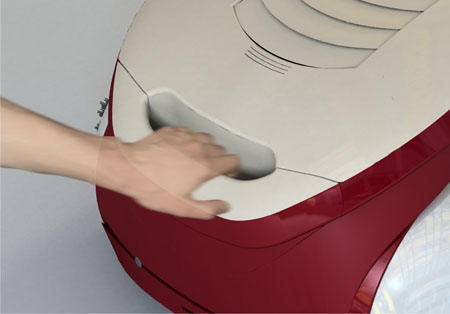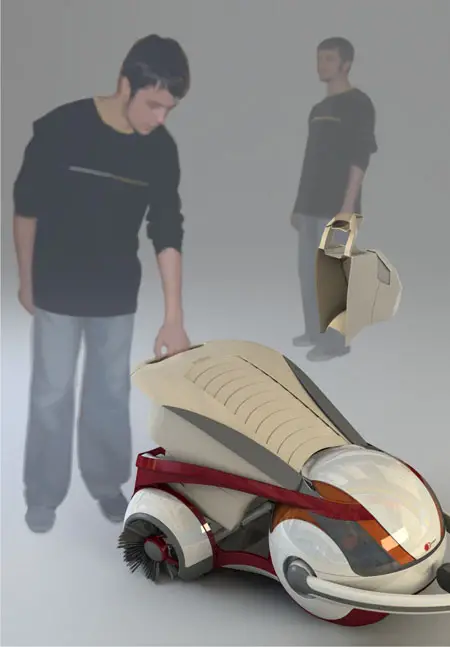 (Click image for bigger view)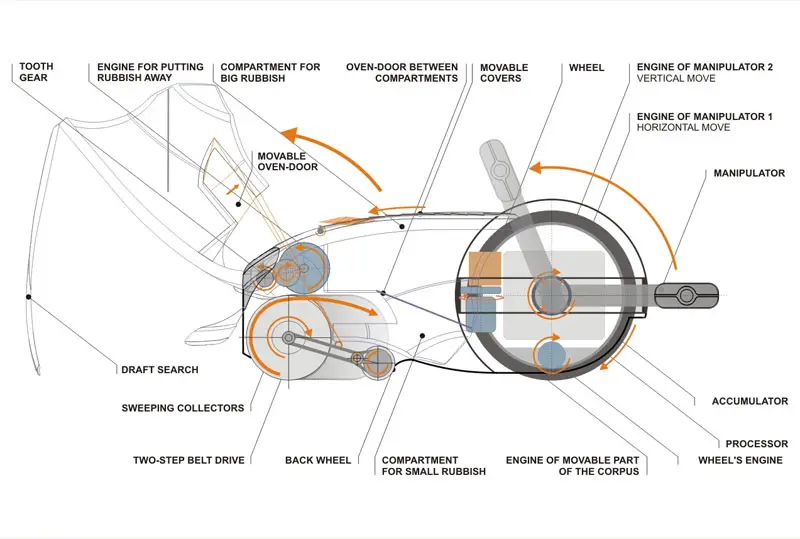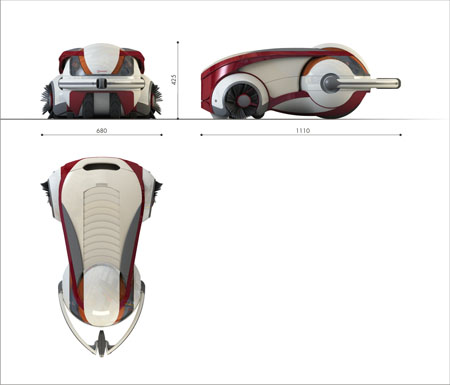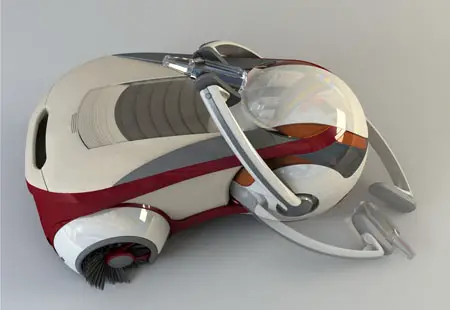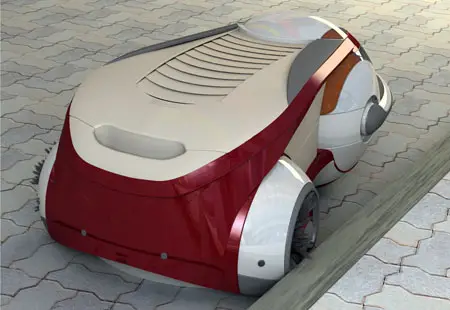 Designer : Olga Kalugina
---
Lamborghini Diamante concept was inspired by the cut of a Diamond and aggressive/powerful lines of a sportscar. It's a design study by Thomas Granjard for the year of 2023 where oil might already be used up while mobility will continue to exist. This electric car has been designed to boast flat, fast, and extreme features that set everyone ready for great experience without polluting the earth. Diamonds are known as valuable mineral in the world that represents the image of luxury, pure, natural, and beauty, just like this concept car. The flat silhouette is combined with sharp edges, curved surface makes it look like rough, unpolished, so precious.
Movable wings are used as part as aerodynamic system to allow the car to adapt to a variety of situations. Granjard said that Lamborghini is a brand that successfully mixes brutality and finesse in harmony. For the interior, this car offers a new extreme interaction system between center console and the driver/passenger.
Designer : Thomas Granjard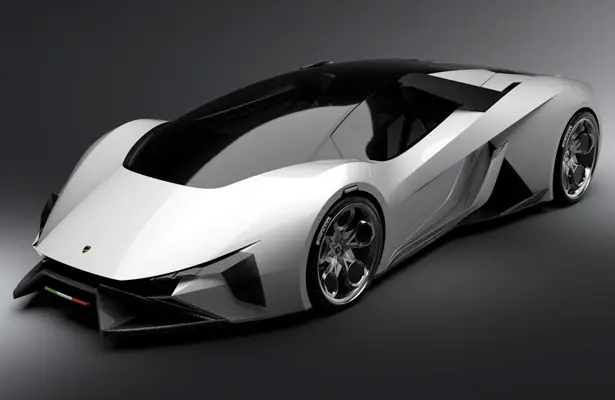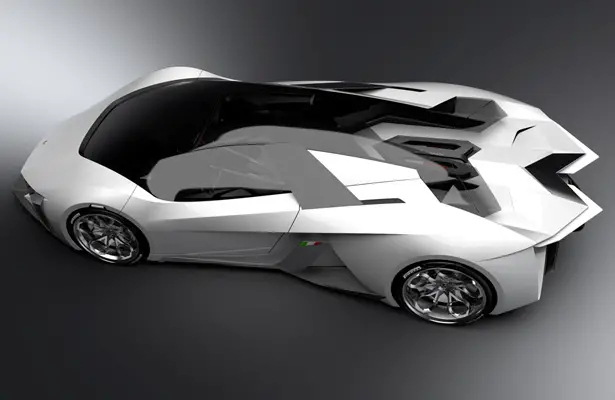 Lamborghini Diamante concept uses 2 Micro Jet Turbines to produce energy for the 15 kWh lithium-ion batteries, it can reach up to 150km all electric. Each electric motor is located at the wheel and able to produce 800 BHP and 1600 Nm torque.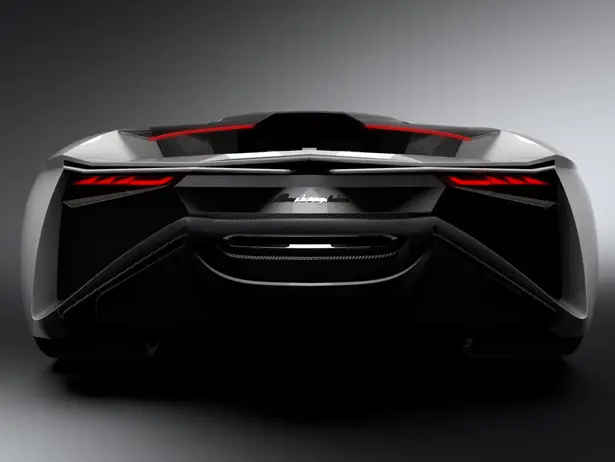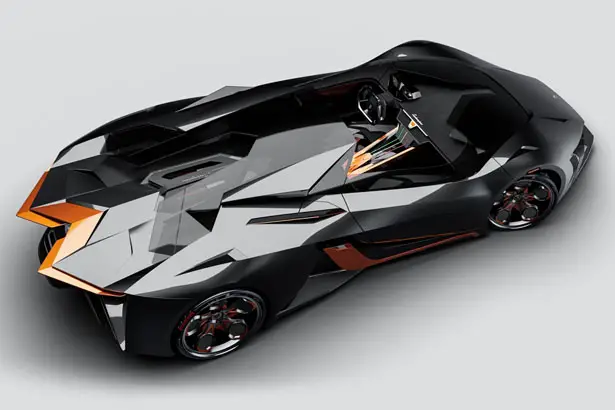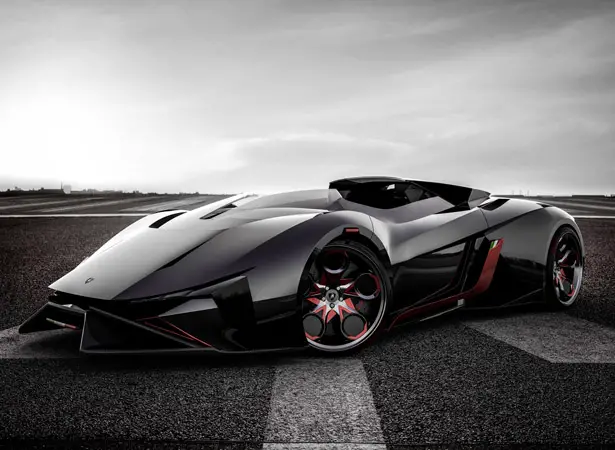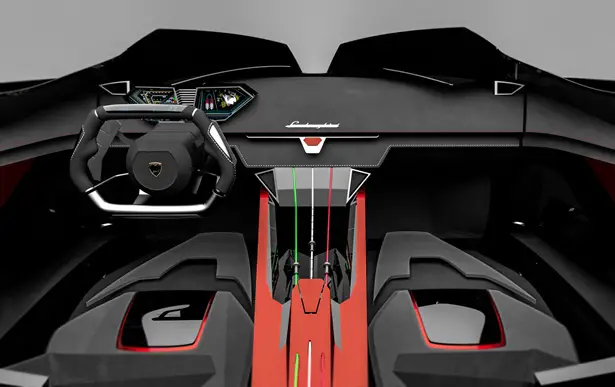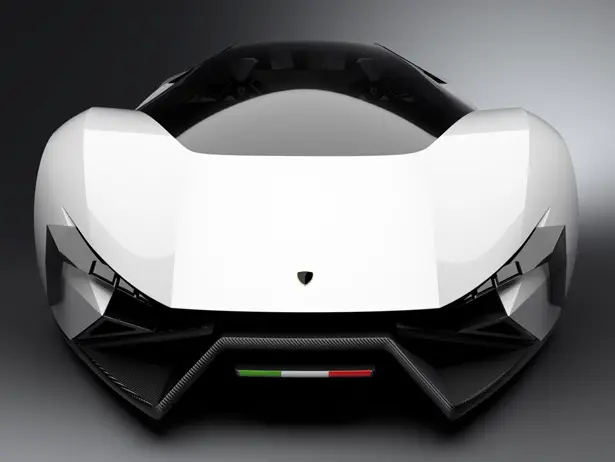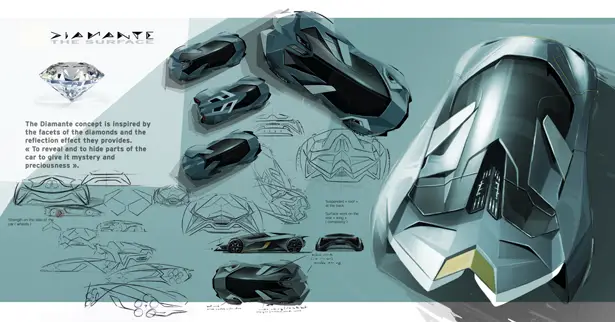 ---