Döttling has released its latest safe, The Fortress, which is claimed to be the safest luxury safe in the world. This safe is available in certified security classes VdS/EN 3 to VdS/EN 5, you can keep all your precious items and feel safe at night. It features a burglar alarm including a "silent alarm" function which has been tested with certified insurance cover up to US $1,000,000.
Calling this unit a luxury safe is not over-rated, both the exterior and interior reflects elegant and high quality design. It is a high-security safe which only limited of ten per security class exist with the goal of "maximum versatility". There are 8 watch winders which you can control individually with special designed software. Basically you can turn to infinite number of rotations while also have the possibility to set the direction of rotation (left, right, or oscillating).
Designer : Doettling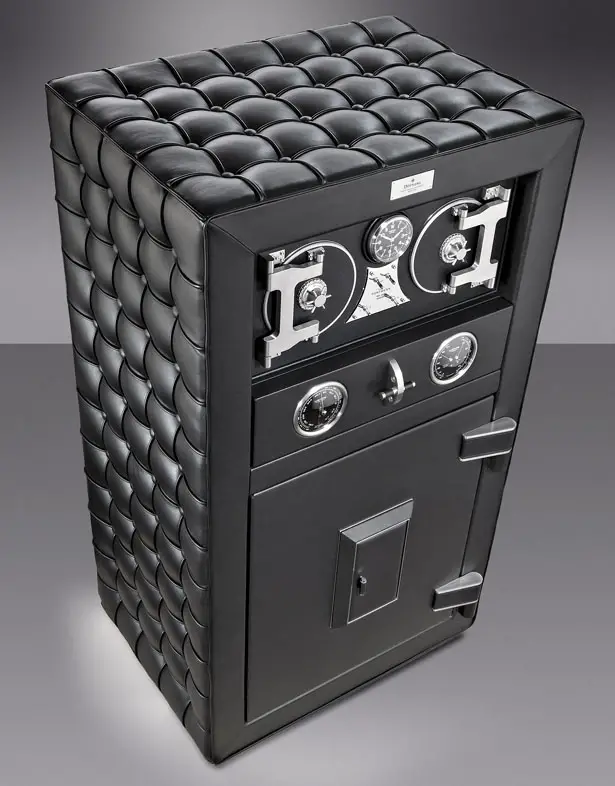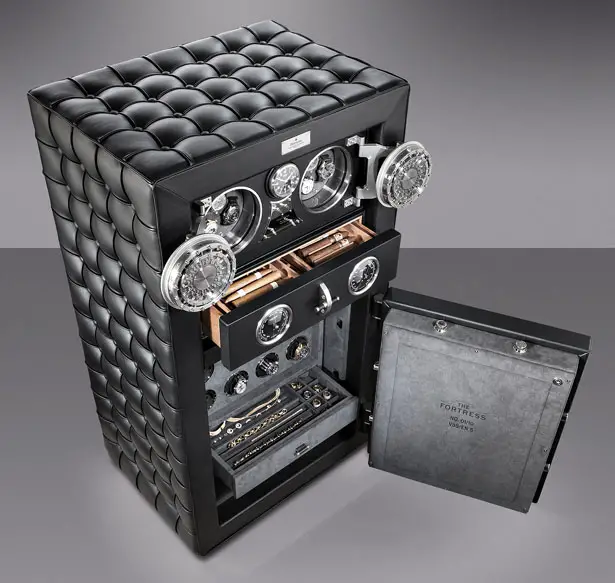 Do you smoke super expensive cigars? You can also keep those cigars inside a humidor which is made of original Spanish cedar. The electronic humidifying system ensures your cigars or cigarettes stay fresh and impart their aromas even after they are stored long enough. This safe is also equipped with hygrometer and a barometer, both from Wempe, to provide you with information about humidity and air pressure level.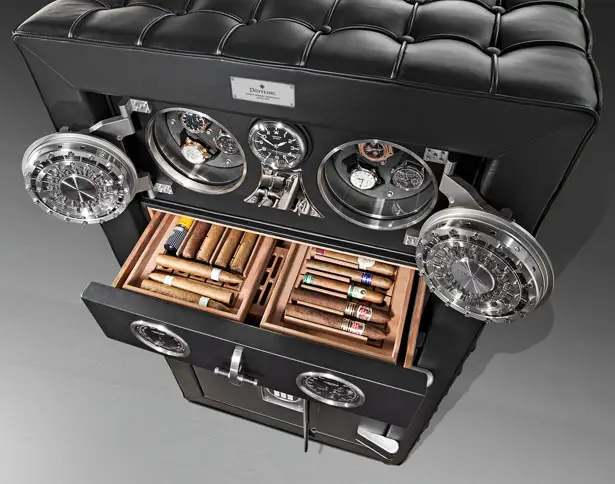 The upper part of the Fortress comes with integrated a Colosimo 2-door safe. It gives you additional space to your luxury watches up to 6 pieces, they are wound with exceeding elegance by precision rotators. The exterior appearance lives up to its name as well, the body of this safe is beautifully upholstered with finest calfskin.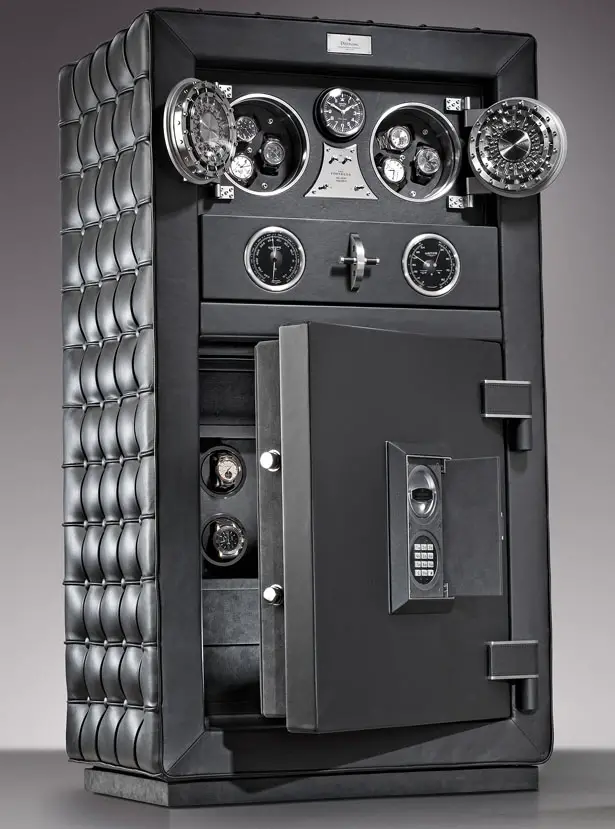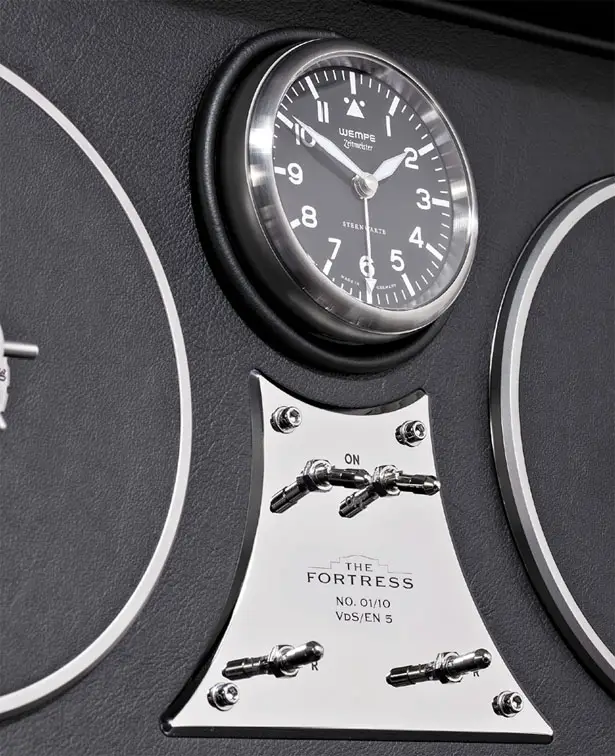 ---
The New Experience of Learning is completely a novel concept that exemplifies the computer lab of 2015. This design concept emphasizes the future of learning that will be based on touch points connected together in order to create mutual stations controlled by one computer server.
The main objective of this project is to discover how an international company would prepare for both social as well as technological changes in the student society and their prospects from a learning environment. This project has been co-designed with Ala'a Alghufaili and Junjie Piao, and carried out in partnership with Dell. All computing units together with other devices are connected to one another through one server. This helps IT people to deal with one single computer rather than having to deal with roomful of computers. This mechanism saves time and money when it comes to upgrading the computers. The computing units are mounted over the station, when not in use. Therefore, there is no room for covering unnecessary space. There is no mess of cables and no accidents as the computing units employ wireless electricity. Employing two units simultaneously will help get an additional screen. This new concept offers flexibility and easy in forming study groups.
Designers : Emre Girgin, Ala'a Alghufaili, and Junjie Piao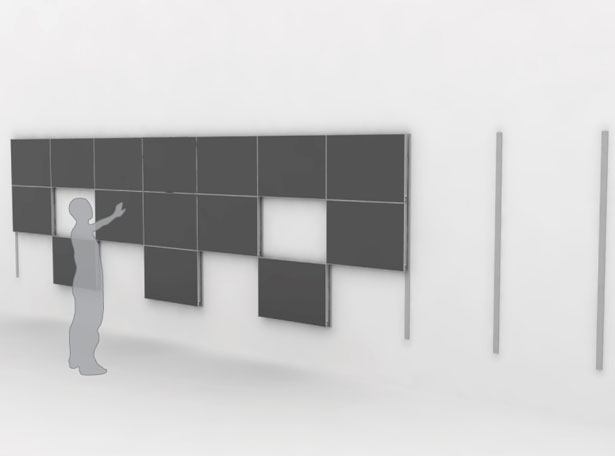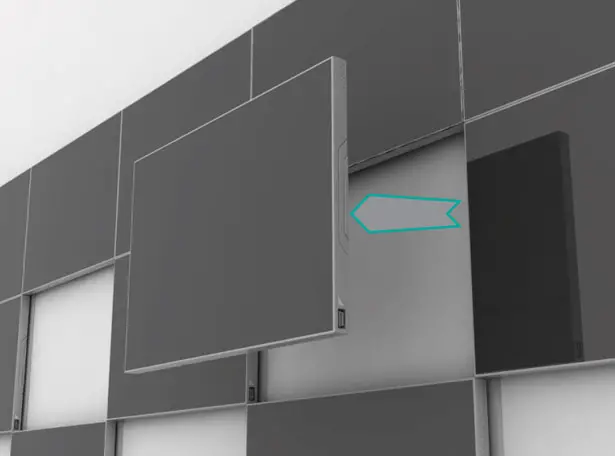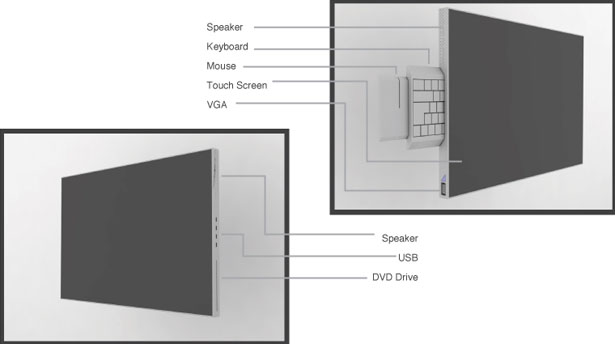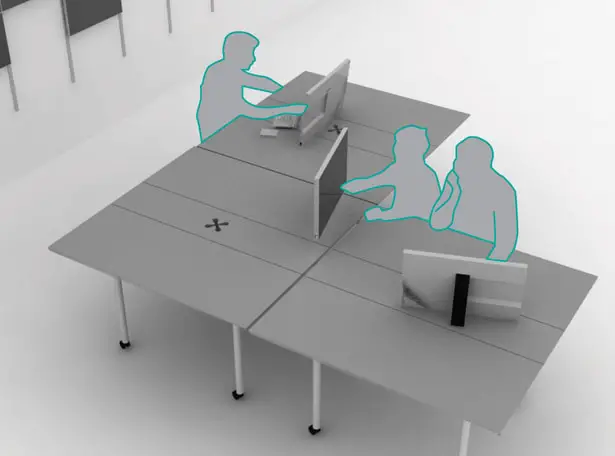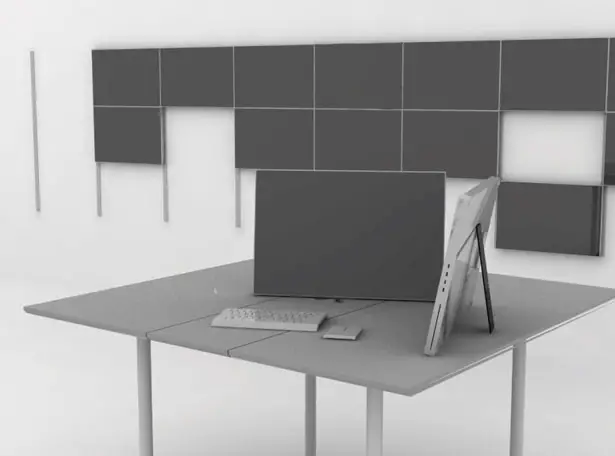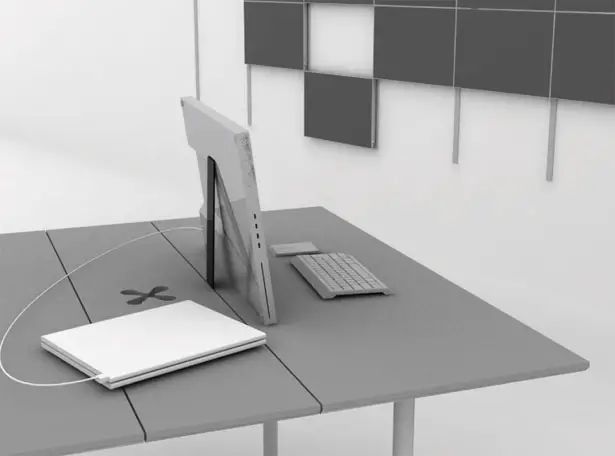 ---
Dry and Clean is a concept towel dryer to ensure your wet towel dry and clean, free from smell and bacteria. It uses ultraviolet (UV) light to disinfects your damp towel, making it soft and fluffy. The miniature turbine works as the main power to release hot air with adjustable temperature towards the towel and dry it pretty fast.
Designer : PureDesign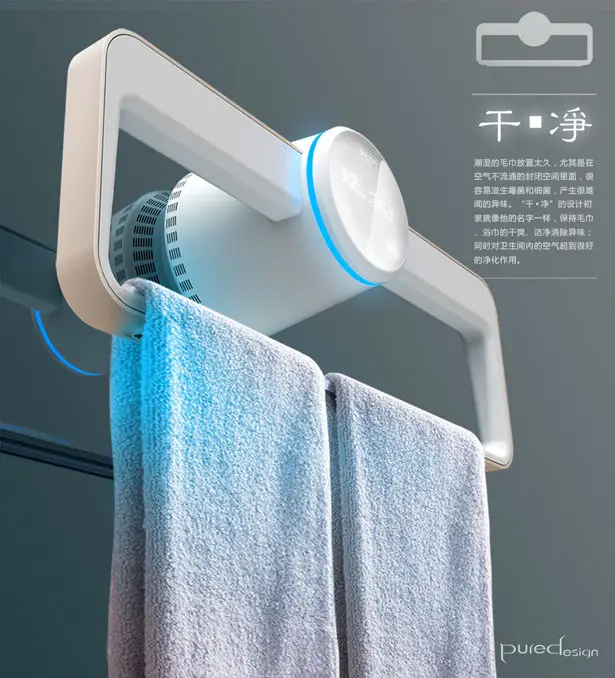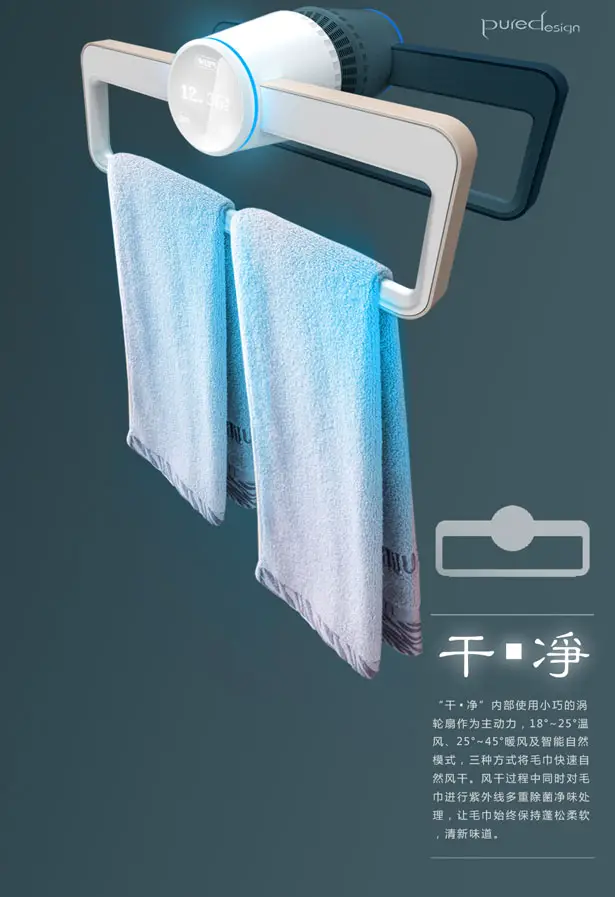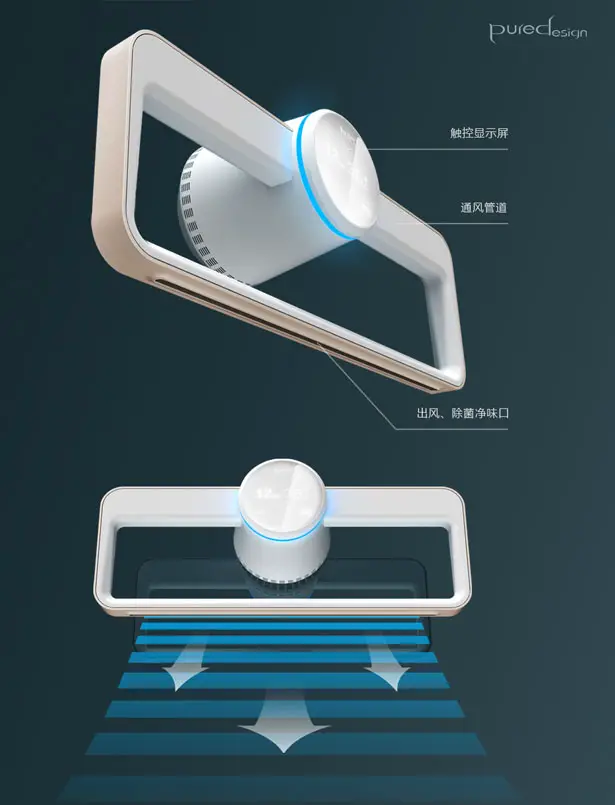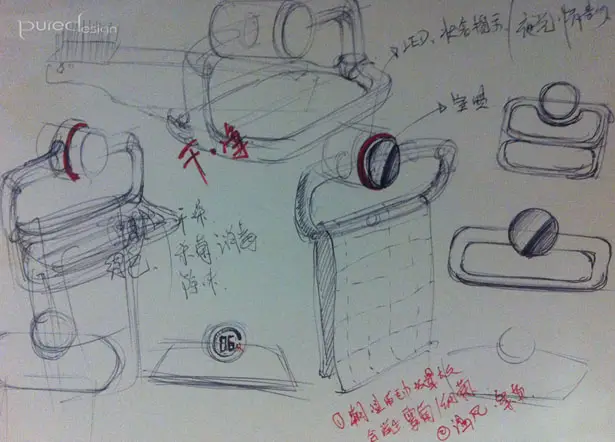 ---