Bubble Baby Bed is definitely not your traditional baby crib. It was inspired by the image of a baby sleeping in a cloud of soap bubbles, but this bed is not just a fantasy of futuristic crib, it's functional as well as emotion-evoking child care appliance. Watch as the baby cuddle on this futuristic cloud-like pillow through this crib see-through body, you can rock the baby to sleep.
Made of acrylic plastic, Bubble Baby Bed has been designed to mimic the famous traditional Russian tumbler-toy. It rocks at all sides but always returns to the upright position due to its Plexiglas weight center. The soft stopper is used to prevent the bed from moving when the baby is asleep.
Designer : Lana Agiyan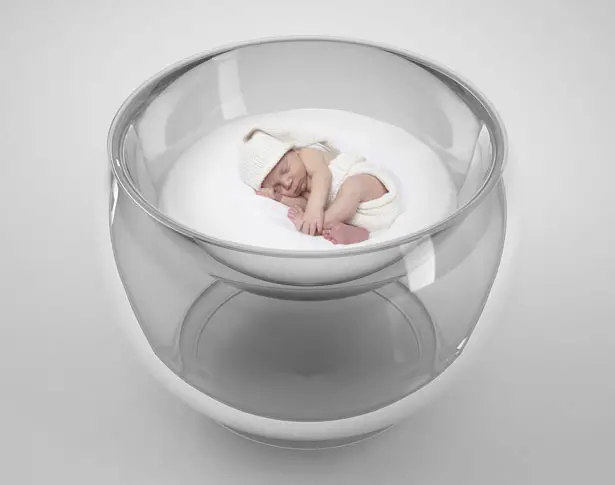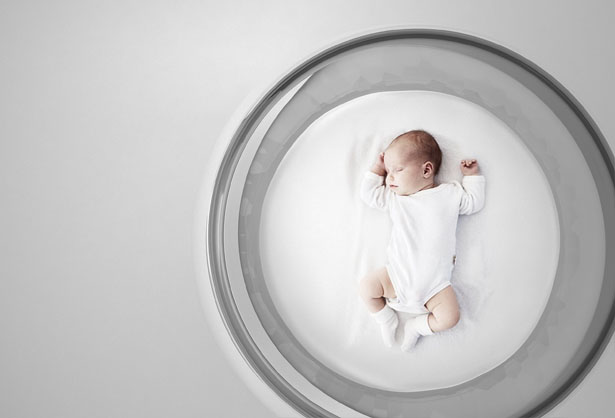 Plastic is not scratch resistance, therefore the crib is finished with special coating. Together with Nanoformula, they've made a special nano tech coating, especially for this baby cradle. This formula enhances the surface of Bubble Baby Bed by improving its optical transparency and dirt resistance, cleaning would be really easy, simply use dry cloth, no chemical detergents.
The pure wool mattress would keep your little ones comfortable, even you would love to have Bubble Baby Bed for yourself.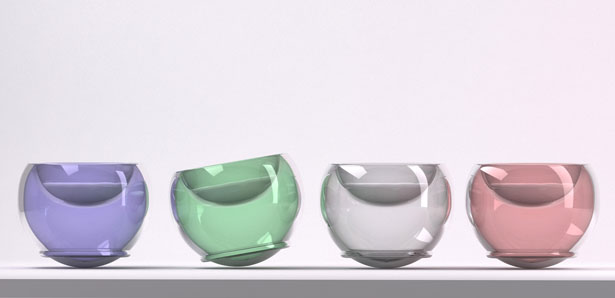 ---
Medical Shower is not just your ordinary showerhead. It's been designed with a compartment where you can place traditional Chinese medicine thus enables the water to be infused with herbal remedies before it flows out through your skin. Why Chinese medicine? Well, traditional Chinese herbal medicines have been widely known to have remarkable healing abilities. It is not only meant for consumption; it is also suitable for external applications. Age-old remedies, such as medicinal bath therapies, have been extensively used throughout history. But this practice has been for less common in recent times as traditional baths can be inconvenient in the modern day context. However, it is possible to obtain Chinese herbal medicine in concentrated granules these days. They are usually packed in small bags (similar to tea bags) thus, making the medicinal shower easier nowadays.
Designers : Mang Xia, Xiaoneng Jin, Linghan Liu, Fangtian Ying, Shijian Luo, Ke Li, Fan Yang, Qingyuan Chen, Shiyi Shao, Sisi Yuan, Zhening Luo, Yi Liu, Yiwu Qiu, Xin Sun, and Tian Tan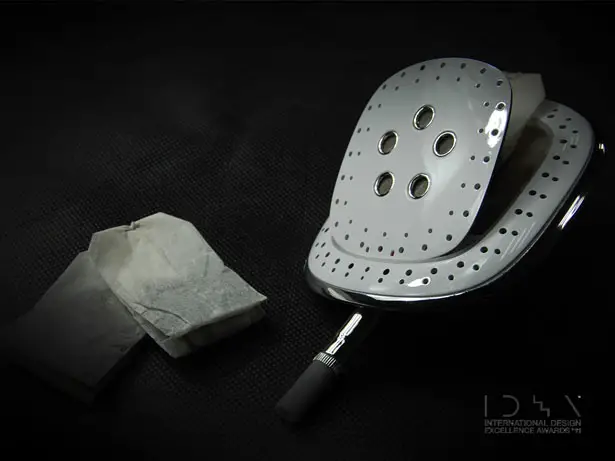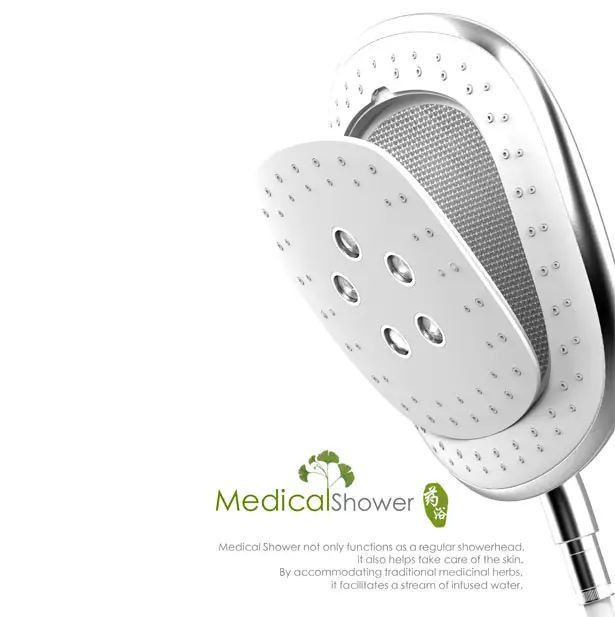 You can open the transparent plastic cover on the front of the showerhead and insert the medicinal bag then close the cover. This showerhead has been designed with a rubber belt at the back to make it easy to hold when you detach it from its hose. Now, medicinal shower can be done as easy as making a cup of tea using this medical shower.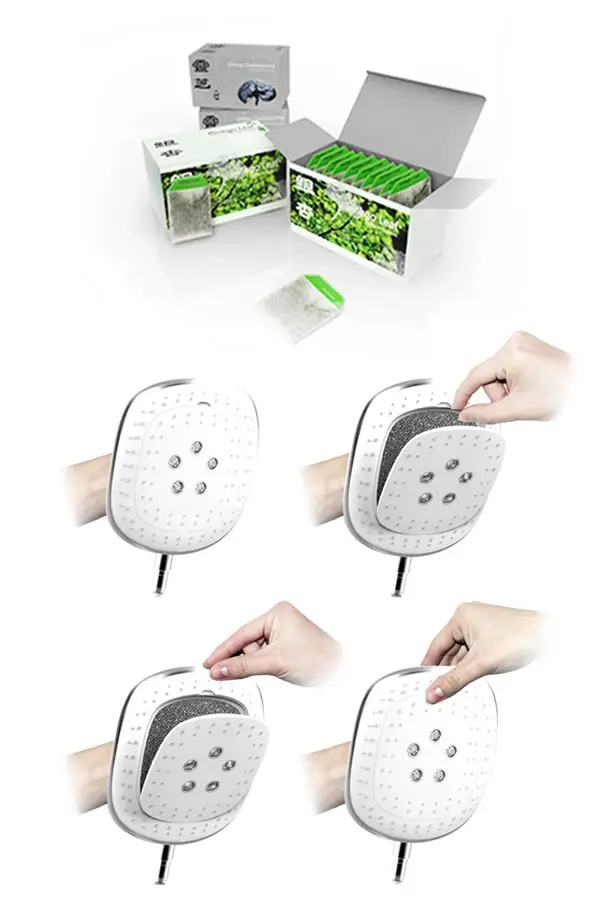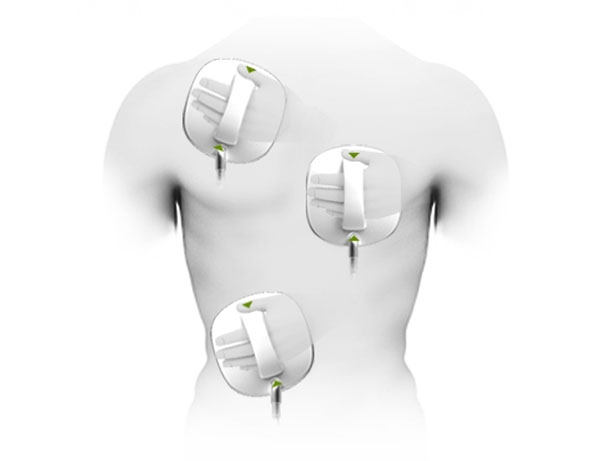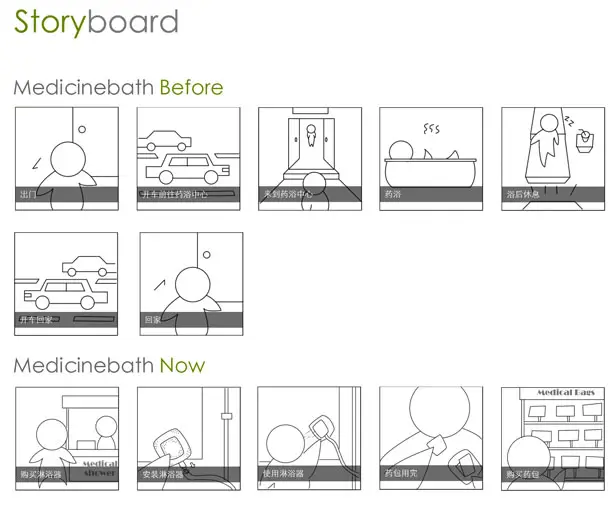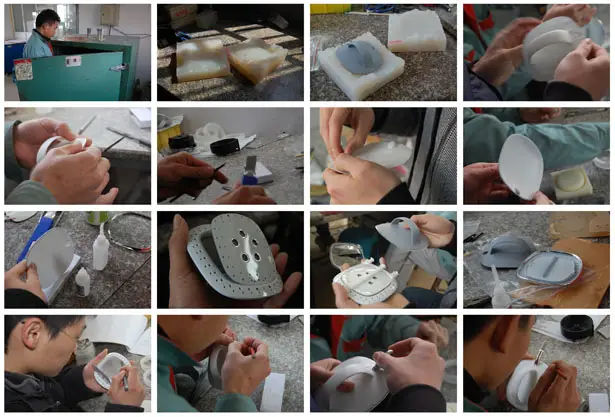 ---
Scientists from the University of Liverpool have upgraded an everyday wind turbine with innovative set of spinning solar blades. The entire team, led by Dr. Joe King, unveiled an innovative solution to perplex critics who state wind turbines are useful only while the wind is blowing. Well, their design even doubles the functionality of conventional turbines by integrating photovoltaic technology. The team however faced some problems. There was a real anxiety that the turbines could blind aircraft pilots and anyone living in the vicinity. Besides this, on hot days, the turbines would create lethal solar rays, which could set buildings on fire if concentrated. In order to cope up with such issues, scientists invented a tinted solar panel that does not mirror sunbeams. The team is now resolving on where to install their model solar wind turbine. "We are confident that we could transform the world's vital renewable energy needs", said Dr. King.
Designer : Scientists from the University of Liverpool via [Inhabitat]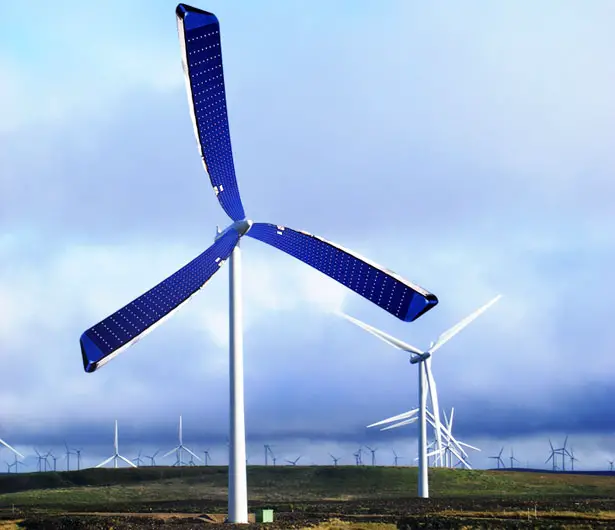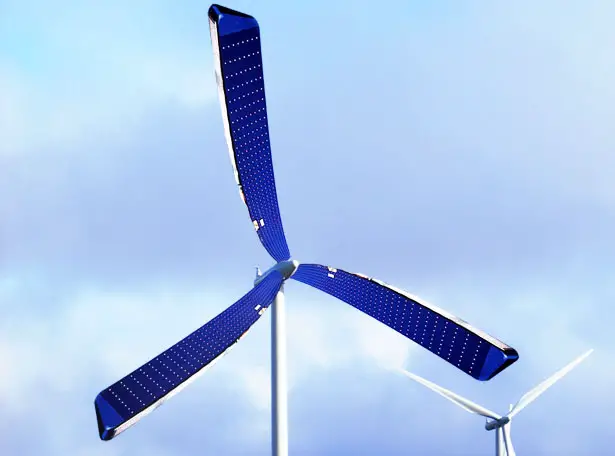 ---