Logma is a small car design with 2 doors in Lambo style. According to Dr Hussien Al Jammazi, the word Logma itself means the small piece of food. The body is constructed from carbon fiber, the electric engines are installed on the front wheels. The spare tire can be found on the sunroof.
The main goal of this small car design is to provide nice options such as less electric charges, less money to spend, and easy to park. I must say Logma is a cute small car.
Designer : Dr. Hussien Al Jammazi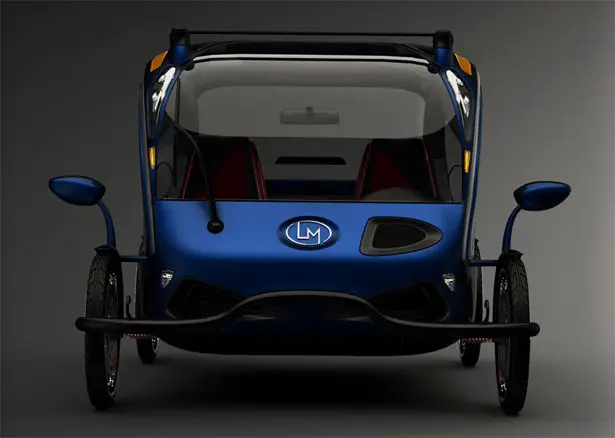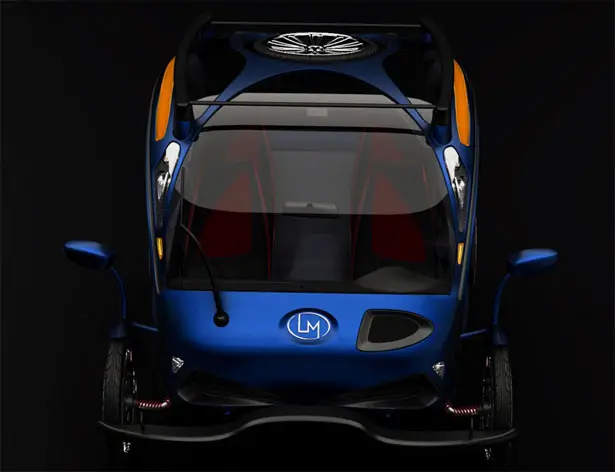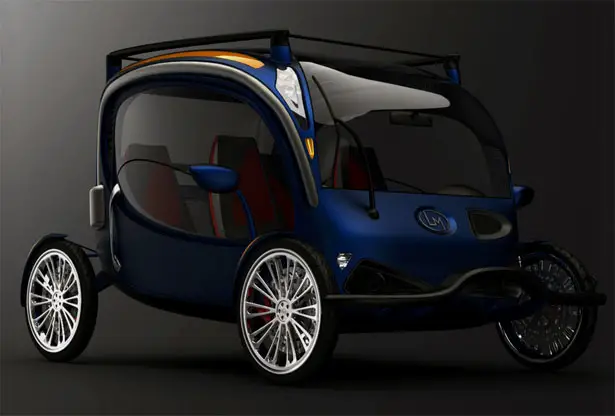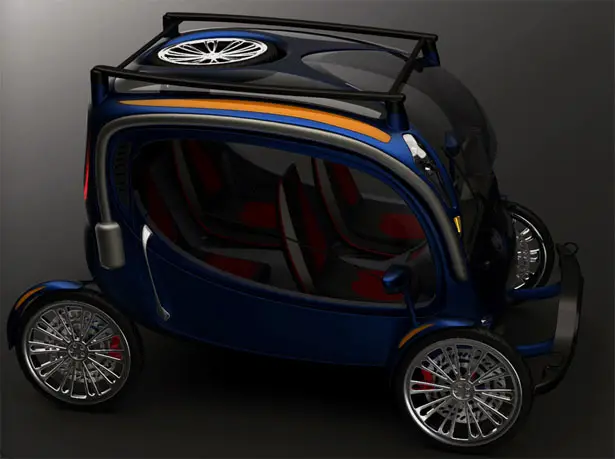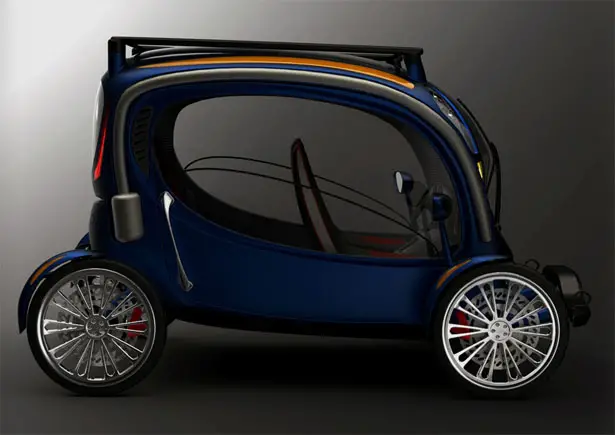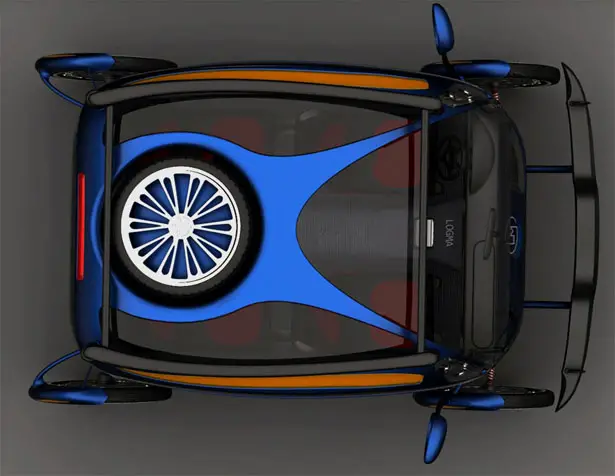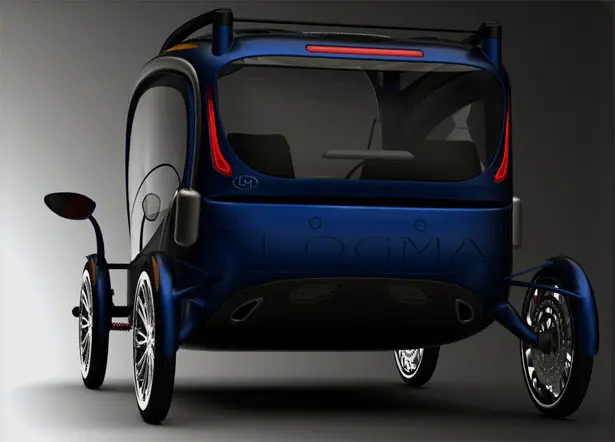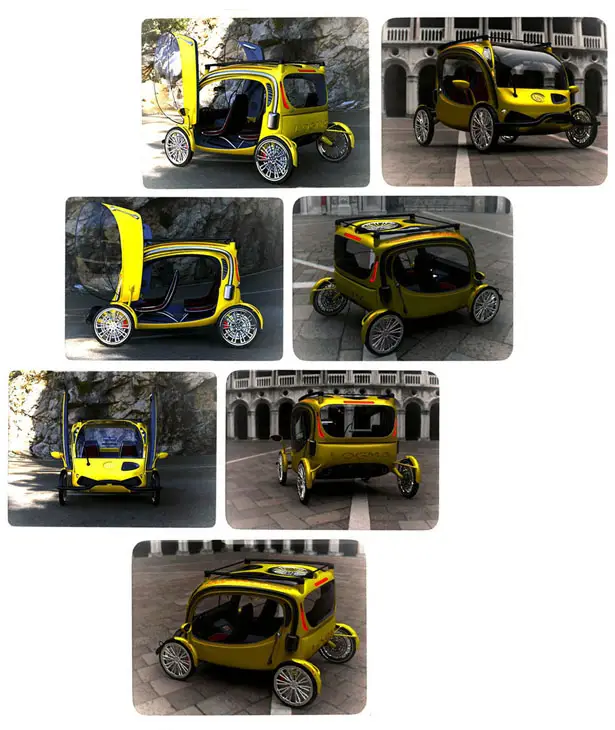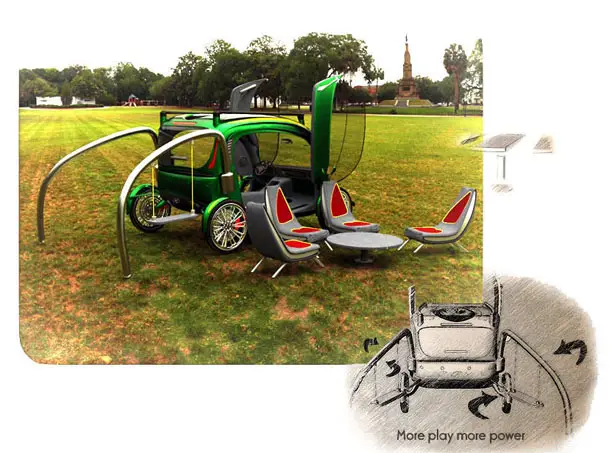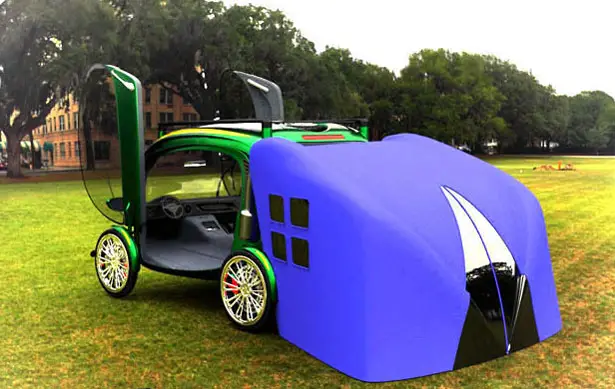 ---
The Thermodynamic Cooler concept has been designed to optimize the high-tech kitchens of the emerging countries. The system incorporates evaporating water cooling effect for preserving foods and requires no electricity which reduces the consumption of domestic energy without compromising comfort. Its stackable design allows it to be used as a substitute of a second fridge, pantry or a sophisticated fruit bowl. The cooler has two pots, one inside another. The space in between is filled with glass-foam, a waste element of the glass recycling procedure, which has made the entire cooler lighter. The inner pot is enclosed with a damp cloth stretched over the lid and the water of the wet glass-foam start evaporating, resulting a radical drop of temperature. This cooler can destroy injurious micro-organisms and preserves the freshness of the inside food. To keep the cooling method active, you need to add water time to time though.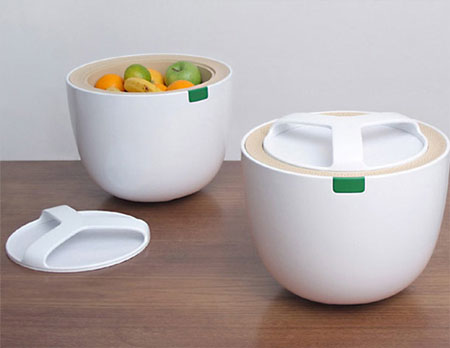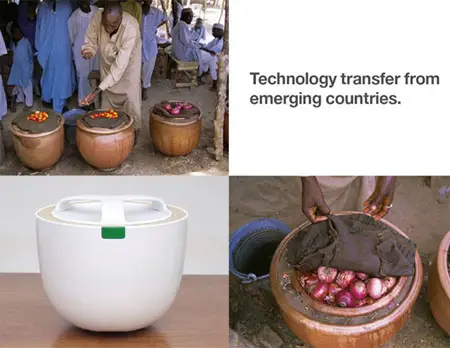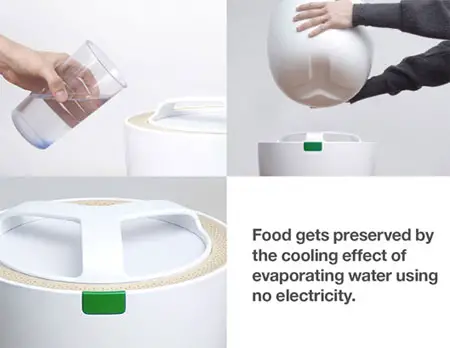 Designer : Rochus Jacob
---
Nimble is a backpack designed for mountaineering brand Alpina, aiming to solve one main problem:
How do you carry big objects which don't fit in your usual backpack?
Nimble was born through a process of observation and research in which a problem was detected when carrying large objects in mountain and urban environments.
Inspired by tool boards and the way rock climbers organize their items, Nimble features a modular attachment system through the use of straps that makes it easier to access to your items at the same time it removes the physical limits of traditional backpacks. The unique design allows you to carry larger objects such as ski equipment or snowboards. This attachment system consists of a series of hooks which are inserted into different holes of the backpack, and through which a strap can be adjusted. Once inserted into the backpack, these hooks are locked when rotated clock-wise 90º, allowing at the same time free 360º rotation of the straps so objects can get placed both horizontally and vertically.
Designer : Fernando Montero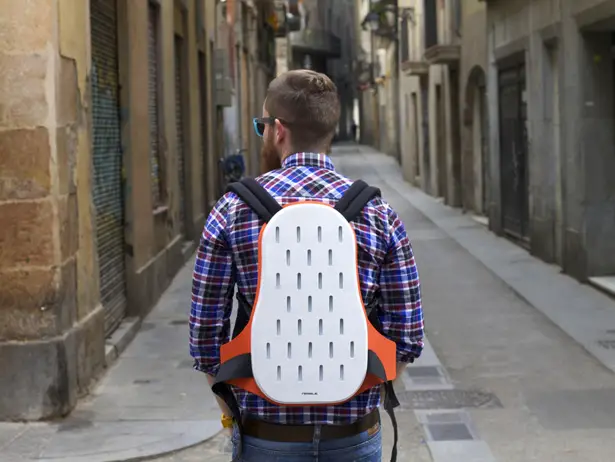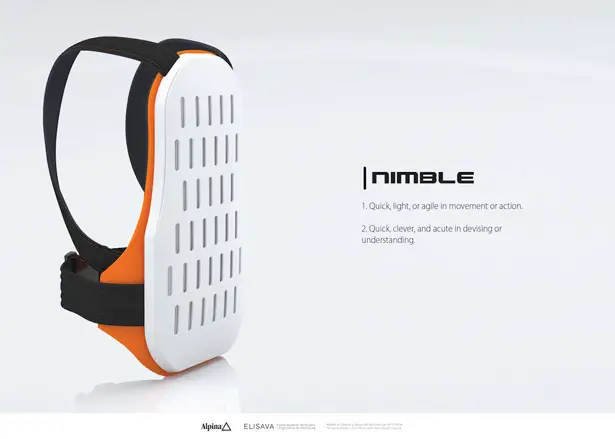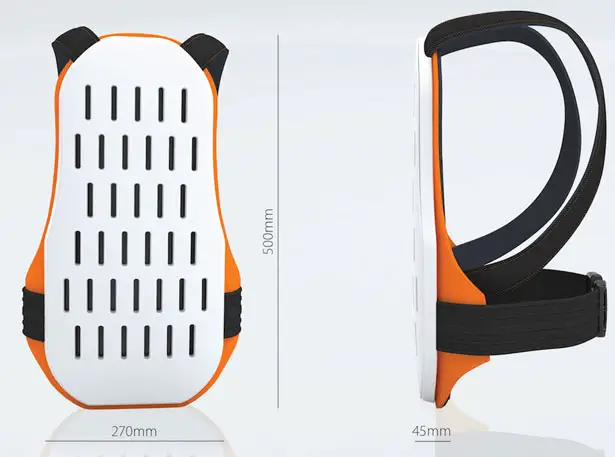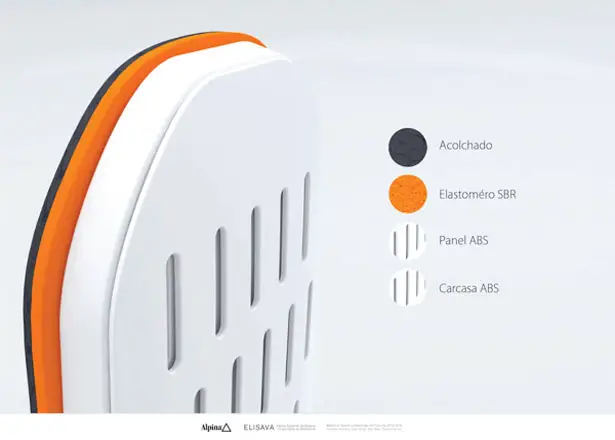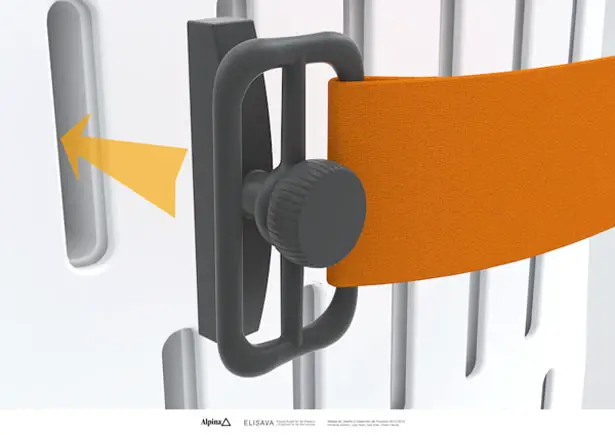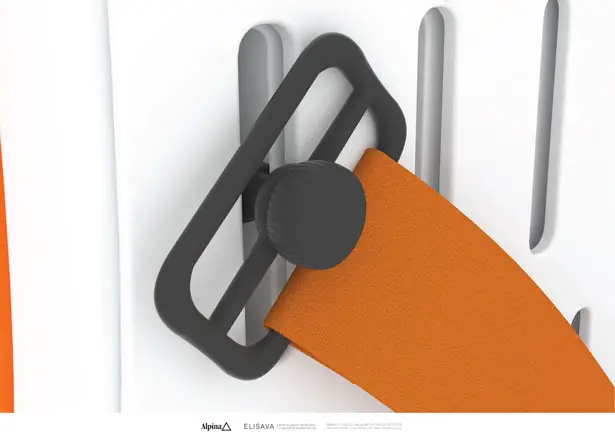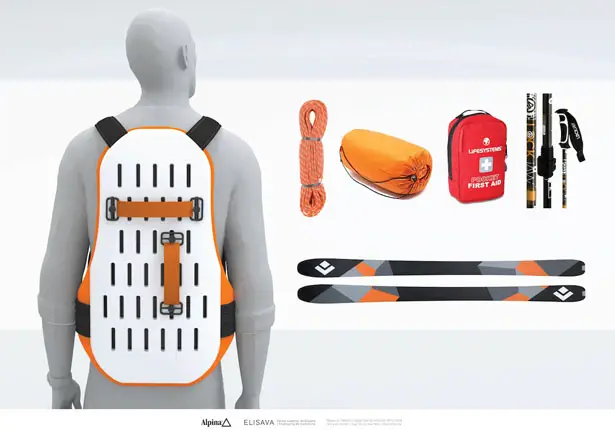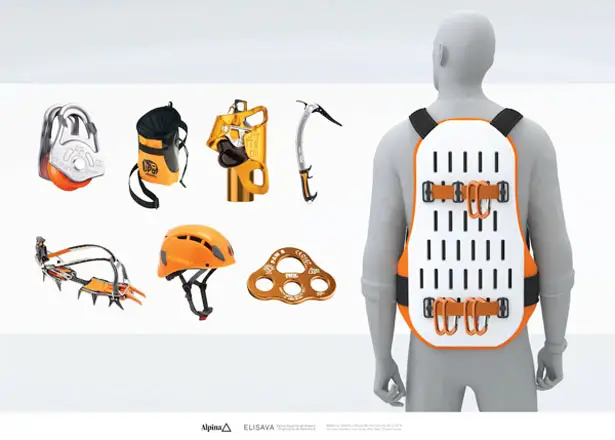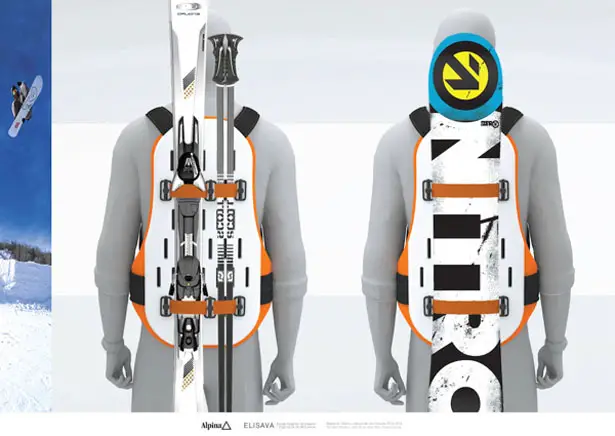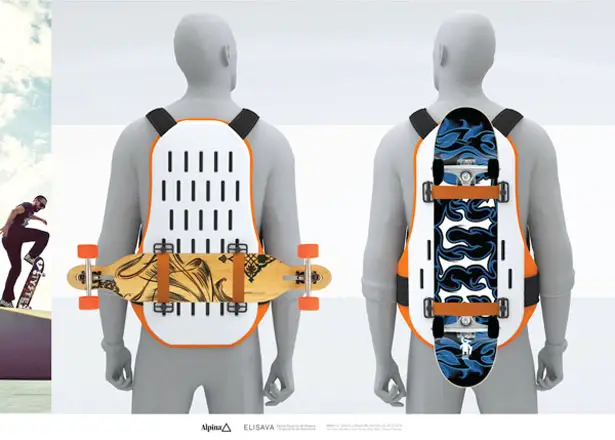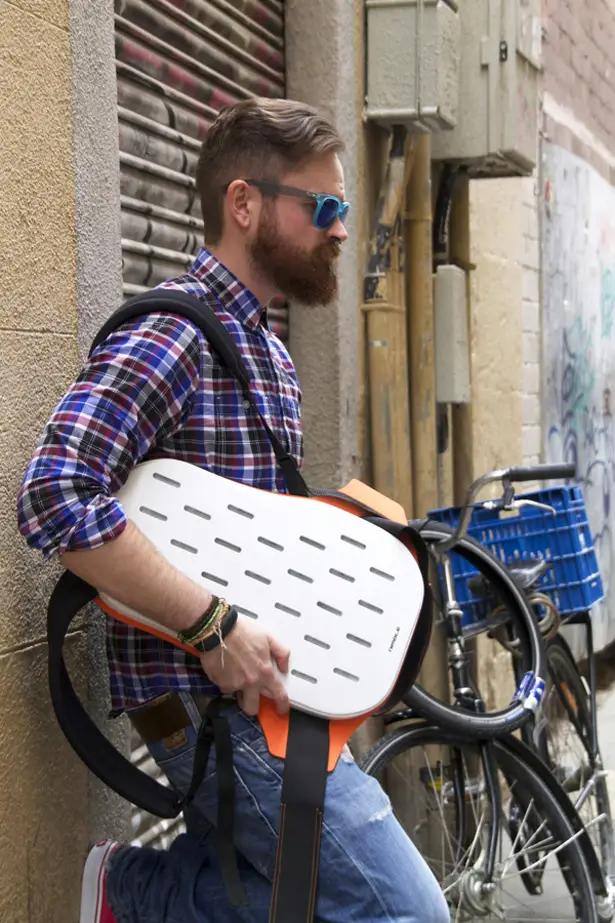 ---