Contemporary kitchen designs by Cancio surely will take kitchen furniture to the next level. How many times has it happened that we miss the breakfast just because we need that early start? The Spanish designer range includes Radia, Duo and Wall which has been designed so that it can just be kept inside the kitchen. The adjustable furniture can accommodate up to three people so that you can have a nice chat with your family while cooking dinner. So if you are alone for tea or having dinner, just adjust the furniture as per your needs and see how you can just control space with this new kitchen design.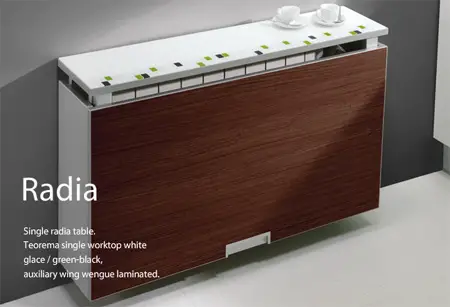 Radia has a unique opening system with it that can be easily enlarged or retracted when needed. For only a cup of tea, the smaller is the better one, but if you need more space than you must open the bigger part.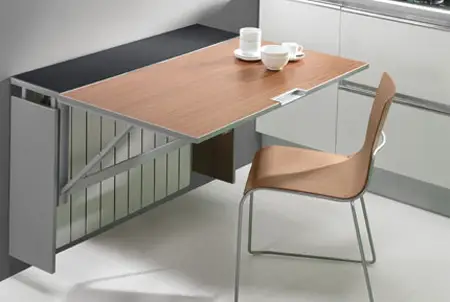 The Duo is the sleek one with just 38cm in width. It has a drawer inside that can hold many tiny articles lying here and there. Like radia, this can also accommodate three at once if extended.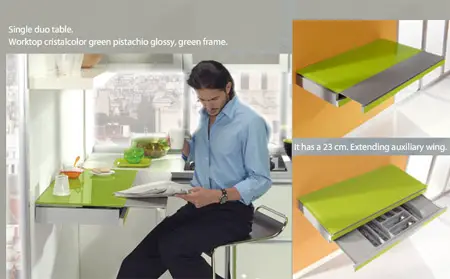 The Wall is equipped with excellent rotation system that can be operated with a single hand. This is also available with colored glasses. But this is not the end. Very soon there are lot more to be displayed from the same Cancio collection.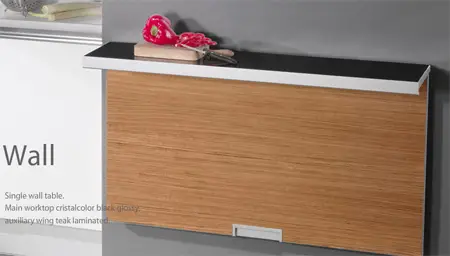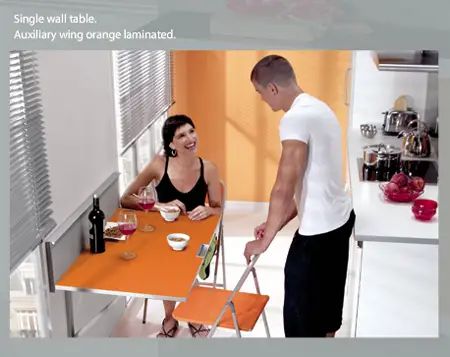 Designer : Cancio via HomeTone
---
Setsuna is an attractive concept from Toyota, a car that is made primarily of wood. Why wood? Well, Toyota chose wood as the main material because it can capture the developing relationship between people and their cars in the way it changes in appearance over the years. The surface of the car would gradually transform as if absorbing hopes, memories, and aspirations of generations of the family. Setsuna means "moment" in Japanese, it was chosen to reflect how people experience special and memorable moments with their cars, over time, this collective moments can give cars a significant place in their owners' lives.
Toyota uses a variety of distinctive types of wood for different parts of the car, from exterior panels, frame, floor, and seats. This process gives Setsuna unique characteristics that you can't find in conventional cars. If properly looked after, this car could last for many generations while the color and texture would change depending to its environment, especially temperature and humidity. Designed as an electric car, Setsuna measures 3,030mm long and 1,480mm wide. It's a 2-seater car that stands 970mm tall with a 970mm wheelbase.
Designer : Toyota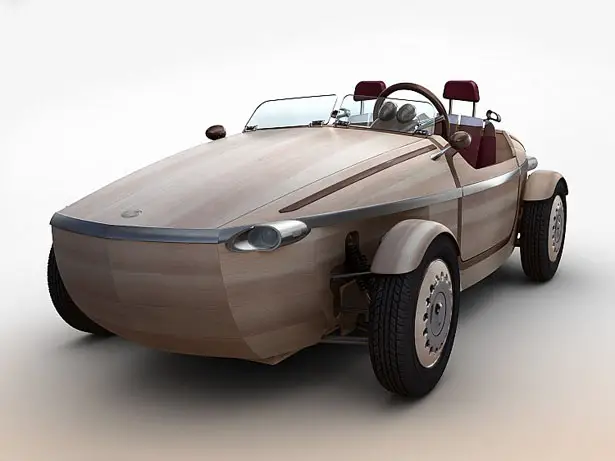 ---
Visionary concept watch is the result of José's curiosity. He decided to disassemble a conventional analog watch and re-assemble it again in different way yet still maintain its features. The result is chaos. At first sight of this watch, everything seems chaotic, but actually, it's been designed to change the way you think about time, just like Tokyoflash's vision.
This watch represents formal deconstruction of an analog watch then proposes a new way to read the time, there's a beauty in its complexity. There are 2 ways to read the time: markings (default) or numbers (user's choice). It also has the ability to display date and set up an alarm.
The designer hopes that Visionary concept watch stands out due to its uniqueness, simple appearance, and high level of customization. These features can appeal to variety of audience, especially those who are interested in wearing one-of-a-kind piece that goes beyond its function.
Designer : José Manuel Otero for [Tokyoflash]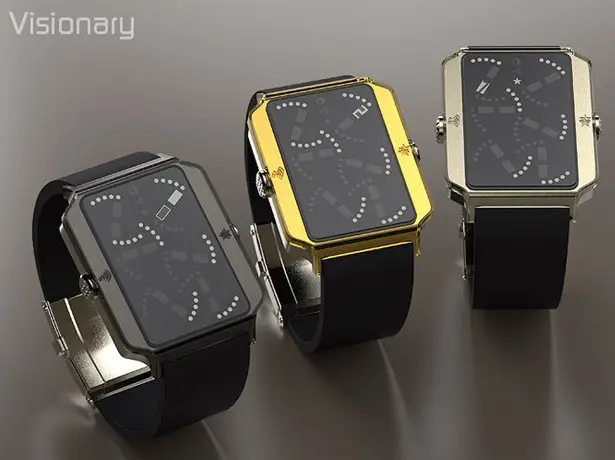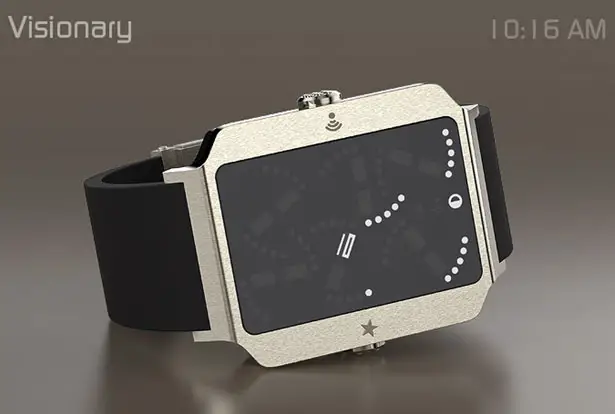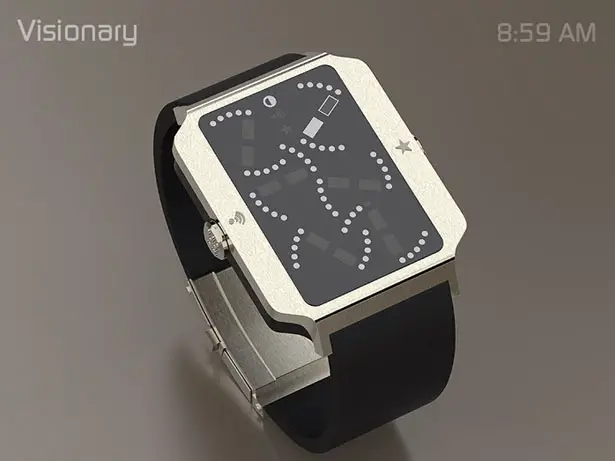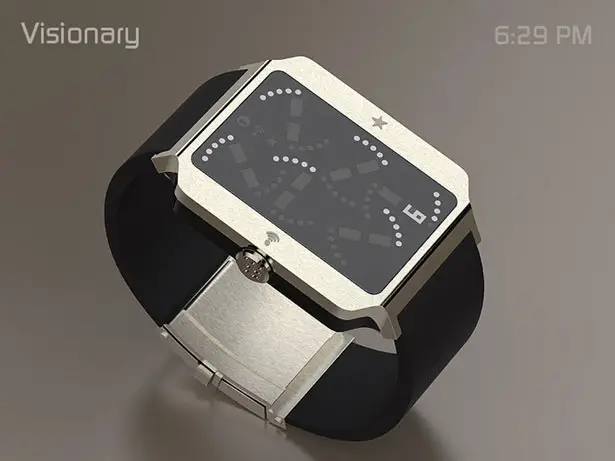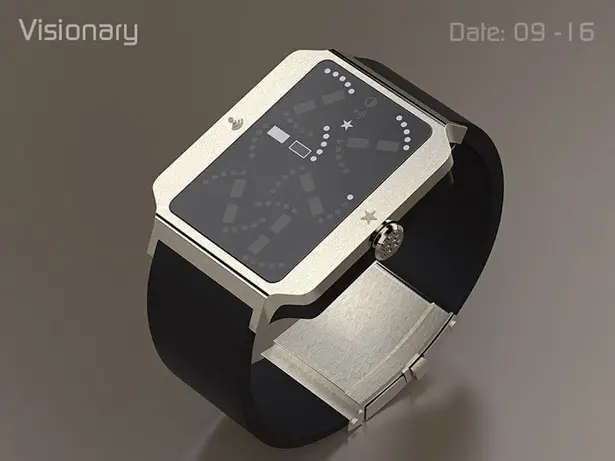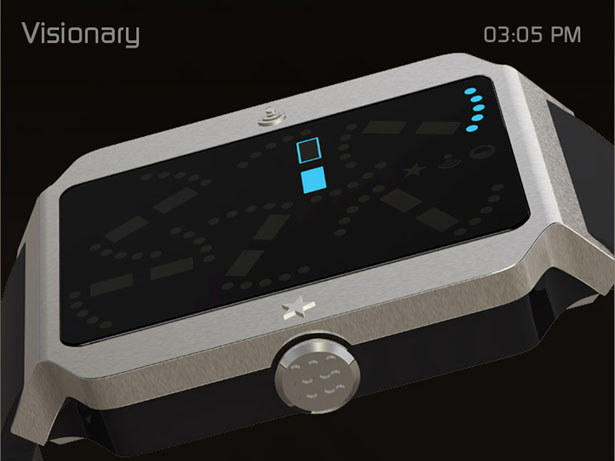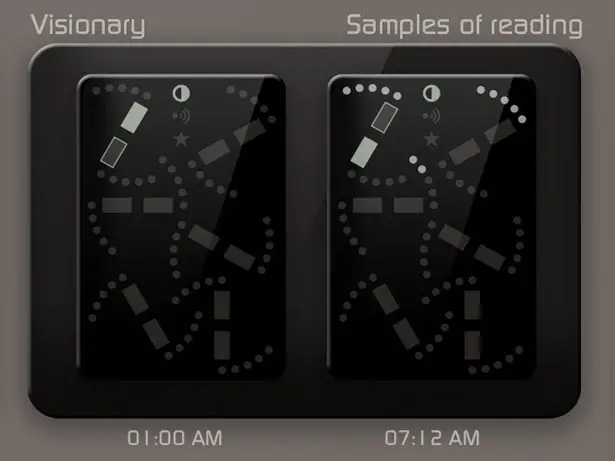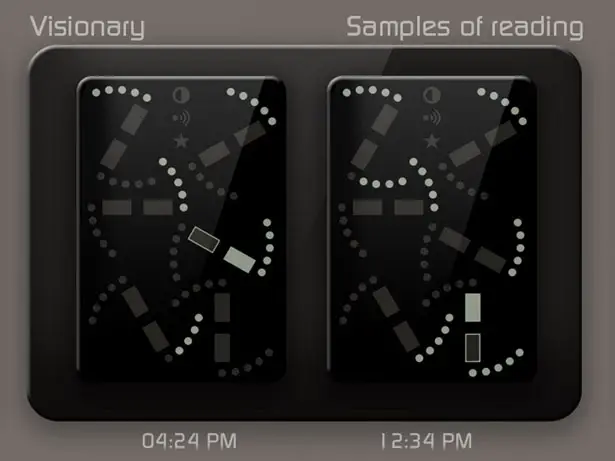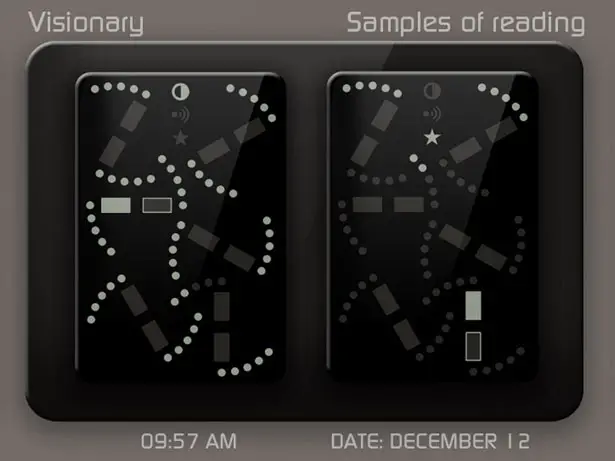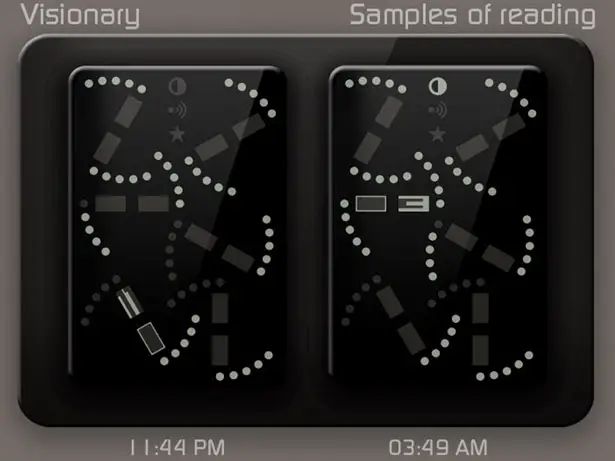 Tuvie has received "Visionary Analog Watch Deconstructed Concept" project from our 'Submit A Design' feature, where we welcome our readers to submit their design/concept for publication.
---