X-Cav Street Sweeper concept tries to eliminate the assumption that street sweeping process is dirty and should be condemned from visible public space. This belief should be reversed since the cleaning job needs to be respected to raise public awareness about litter and cleanliness. This device features stylish and minimalist design with effective and intelligent functionality.
X-Cav is a concept street sweeper that has been designed to address the issue of cleaning streets in big cities. The main feature is the ability to adjust itself to cover all street widths, unlike conventional sweepers that require different machines to cover both narrow and wide streets. Located parallel to the cleaning unit, the undercarriage can be extended from 55-inch to 120-inch (140cm to 300cm), while the combination of horizontally and vertically rotating brushes ensure optimal cleaning coverage.
Designer : Carlos Schreib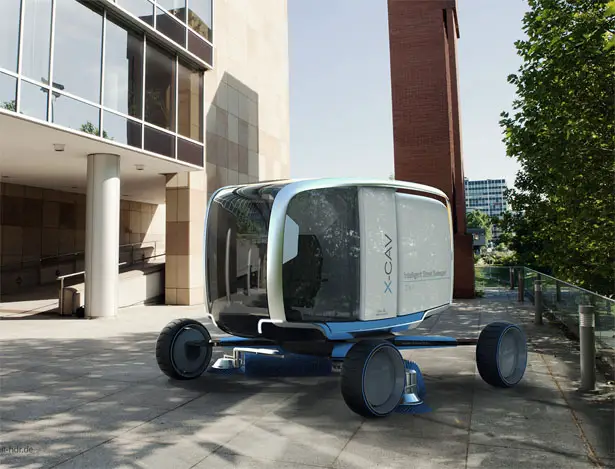 Most often than not, there will be areas that this sweeper can't reach, therefore, X-Cav Street Sweeper is equipped with an extendable arm (at the left side) that works like a vacuum cleaner. The main cabin is rotatable, in this way, the driver can use the extendable arm to clean complicated, narrow areas. At the right side, user can find compartment storage to keep additional cleaning equipment. To ensure an easy access the door slides upwards using the aluminum frames around the cabin as a support.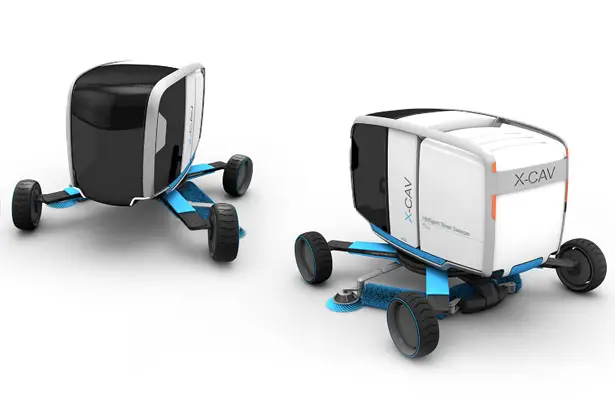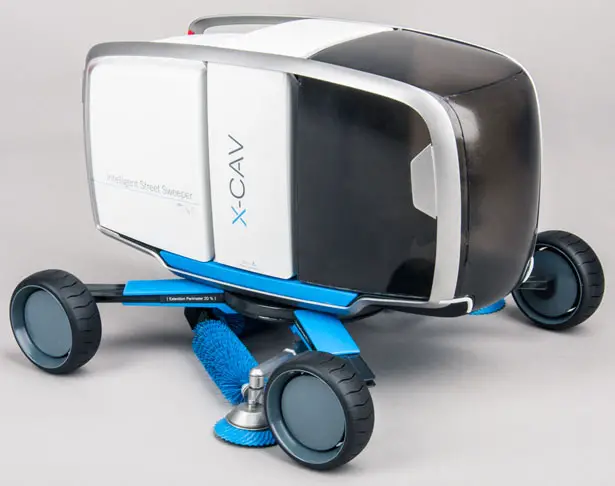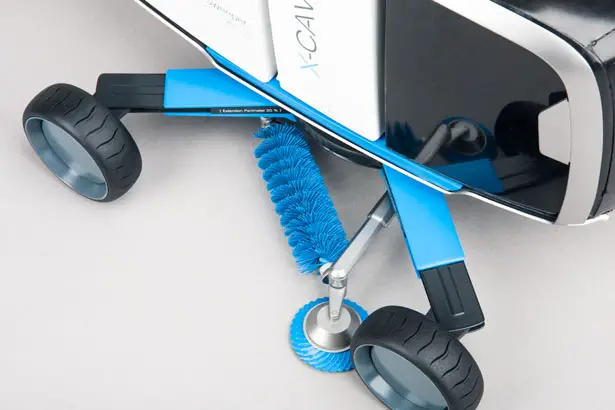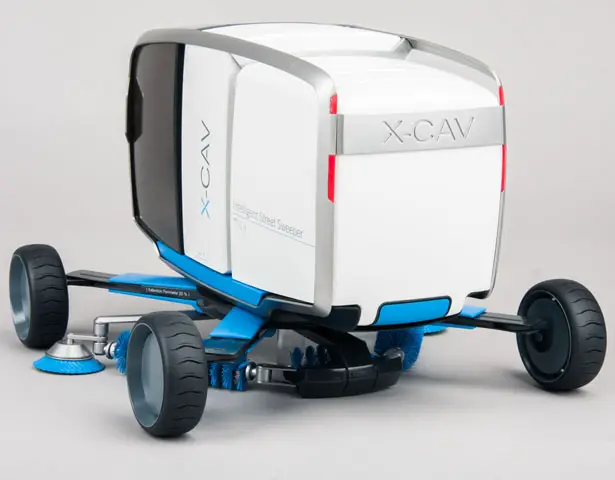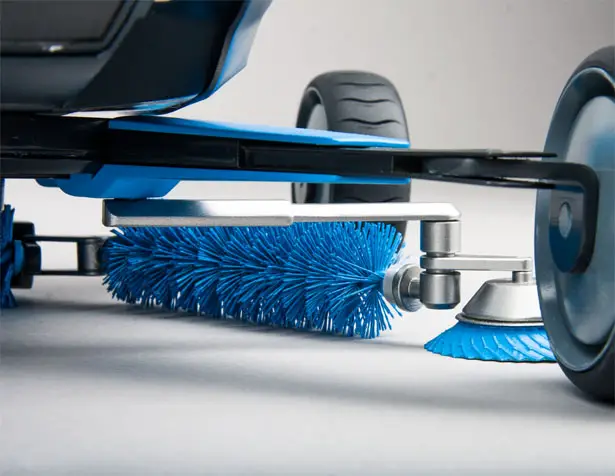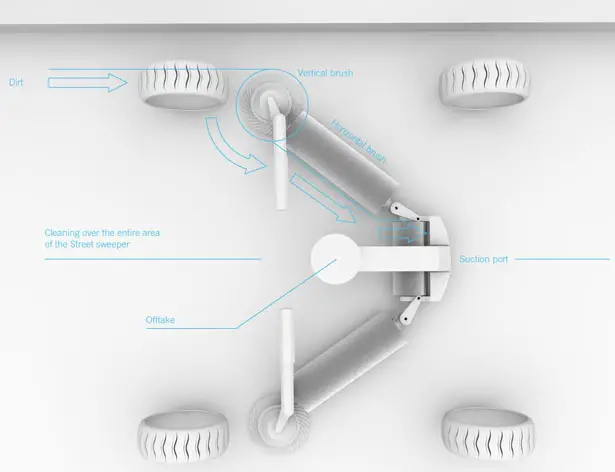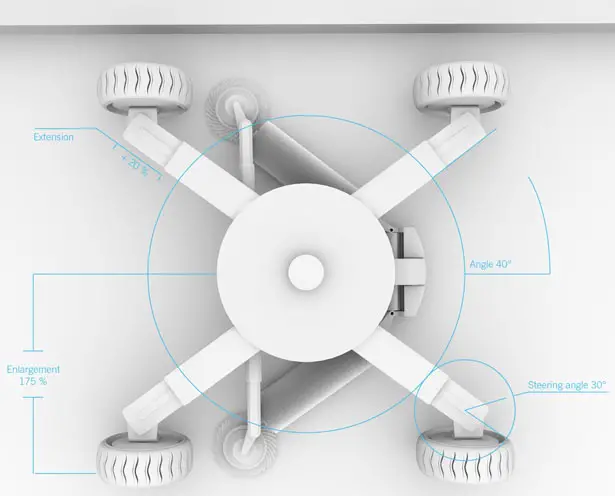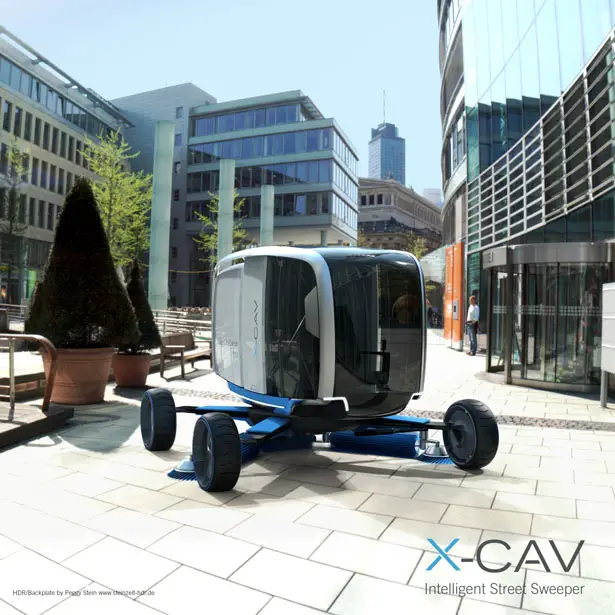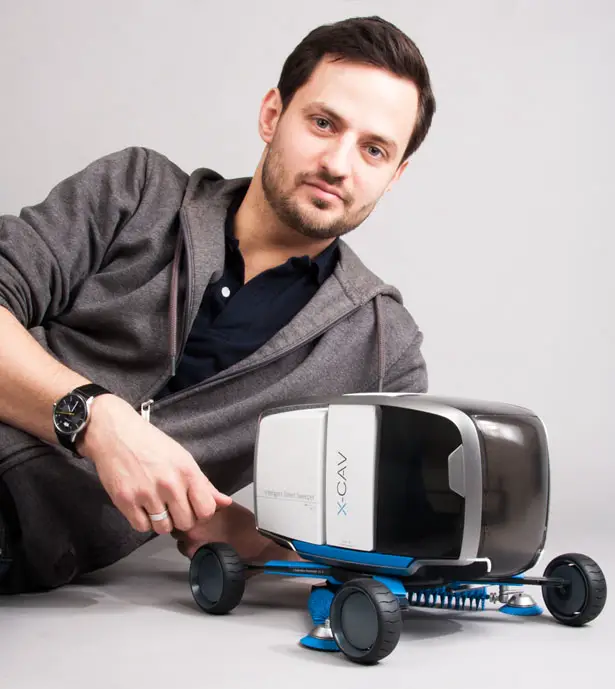 ---
Enjoy a complete and great battle using Turtle Beach Call of Duty MW3 Ear Force Delta headset. Arm yourself with this fully programmable tech that boasts Dolby 7.1 Surround Sound (how else you're gonna feel real battle?), Bluetooth technology and of course wireless chat on PS3 or XBOX 360. Since this headset has been designed exclusively to enhance your gaming experience with Call of Duty : MW3, you can even feel the exclusive military textured finish. Wearing this headset, you'll be able to hear your enemy footsteps behind you, explosions, and dominate everything. [Click here to find out more about MW3 Ear Force Delta Headset]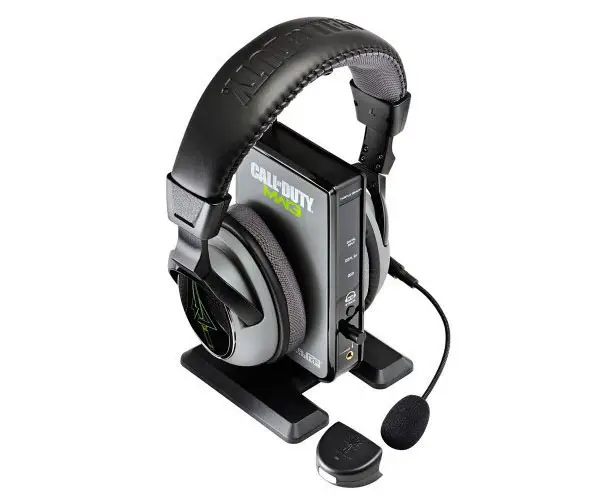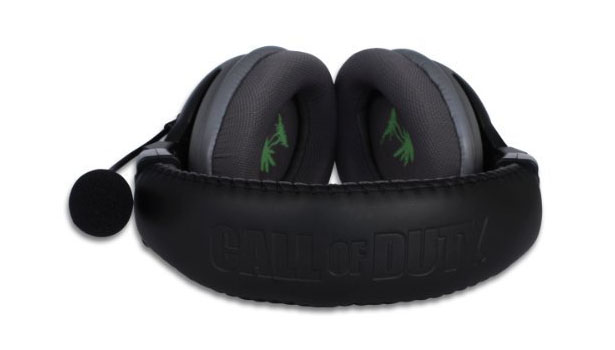 If you are a serious gamer especially Call of Duty, you should consider this tech by your side. You can do multi-tasking from chat wirelessly with your squad, answer your mobile phone, hear your favorite music without even miss out a single action. Ear Force Delta headset offers impressive audio quality with lighter body compared to the same headset in its class. The voice that you'll be hearing through its custom audio presets is belong to Hank Keirsy of Call of Duty. We'd also like to recommend Call of Duty Modern Warfare 3 Limited Edition Wireless Controller to all avid CoD fans. By the way, if you have big head, don't worry, you can still wear this headset comfortably, believe me, I know finding gadgets that fit big head can be pretty challenging.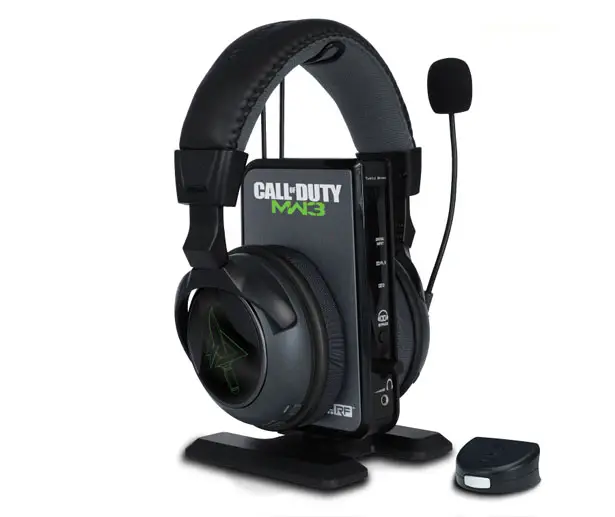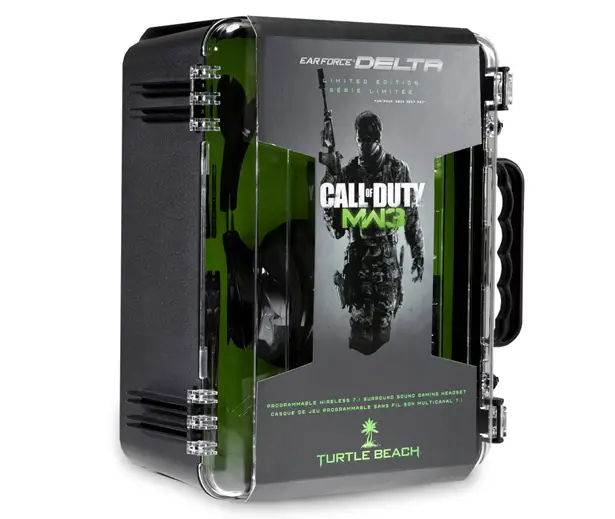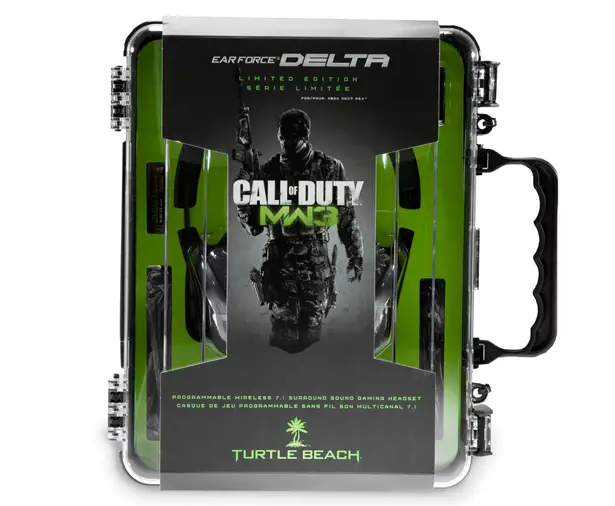 Although the buttons on the headset look pretty small, so far, I've no problem whenever I want to set a quick mute of my mic.
One of many cool things you get from Turtle Beach Call of Duty MW3 Ear Force Delta headset would be the ability to set any volume that you want without having to bother anyone else in your home, it's priceless. The military-style equipment case is a plus point. [Click here to find out more about MW3 Ear Force Delta Headset]
---
Huntleight Healthcare has worked together with Seymour Powell to create a new range of beds with unique features designed to improve efficiency and reduce risks. This bed is meant to be used in all acute care environments.
Huntleight Healthcare is known for its reputation for robust and reliable beds, Seymour Powell was trying to create a new generation bed which incorporated more humanized and less harsh aesthetics, enabling the new beds to compete anywhere in the world. The result is a visually lighter and less cumbersome bed, based on an oval section tubular chassis and featuring blow moldings (rather than the usual metal) for all safety sides and for the head and foot boards, with hand cut-outs for easy grip and dismantling. The bed also converts with great ease into a chair position, with the safety sides able to pivot, so that they don't have to be removed, as is the norm, with the footplate going straight down.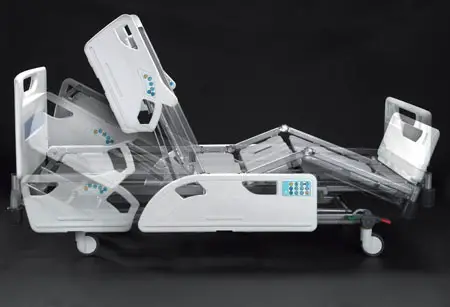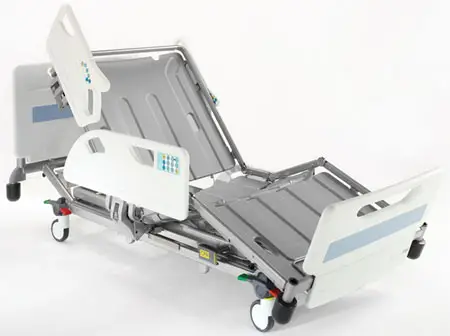 "The design of the Enterprise beds has been based around several years of intensive research, in which the whole hospital environment was taken into consideration", said Geoff Cox, Group Managing Director of Huntleigh Healthcare. "In addition to the needs of patients and their direct carers, the requirements of engineers, porters and cleaning staff were also addressed. Risk management, ease of use and servicing were key factors in the development thought process."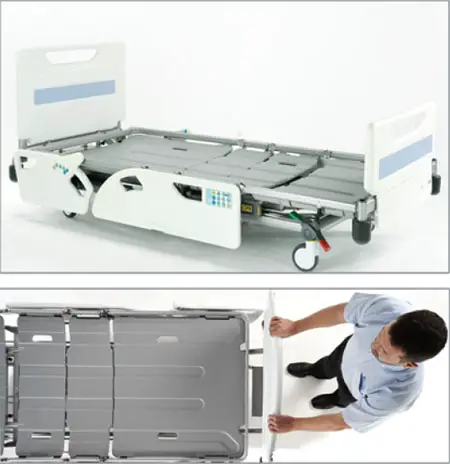 Designer : Seymour Powell
---