Keep your food fresh by taking out any air in the container. EVAK Glass Food Storage is a handy storage that takes out air, as you already know, the longer your food is exposed to air, it becomes faster to lose its flavor. Most glass containers with air tight lids usually still trap stale air in with your food. This storage unit has been designed to remove the air and keep your food fresh longer thanks to twin valve system that releases the air out as you push down the lid. Yes, you can remove the air as simply as push it down, you can easily pull up and remove the lid to eat your food.
Evak is made out of high quality borosilicate glass and stainless steel, the handle is made from super strong ABS with LFGB European grade silicone gaskets on the inside. It's perfect to keep any herbs, dried fruits, coffee, or tea.
Designer : Prepara [Buy It Here]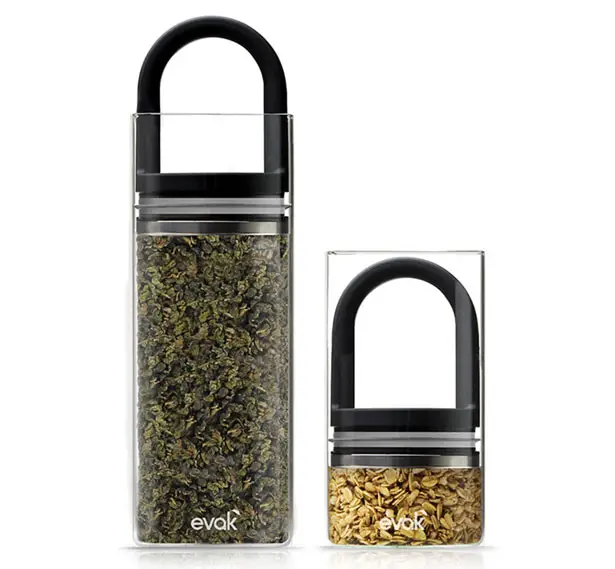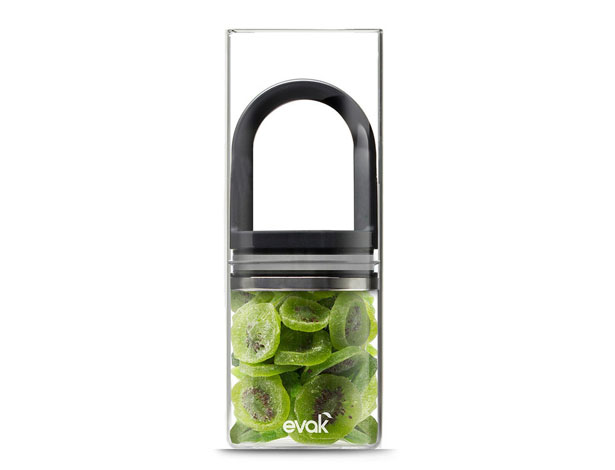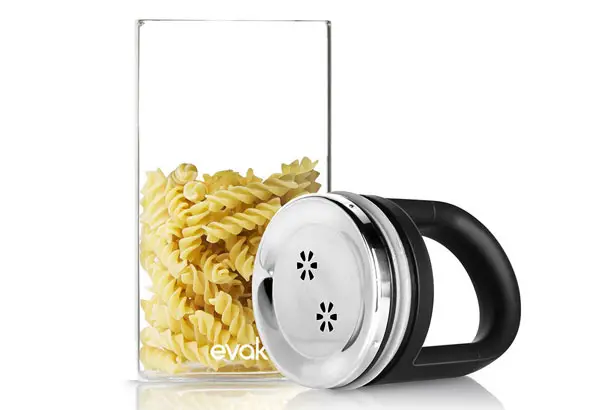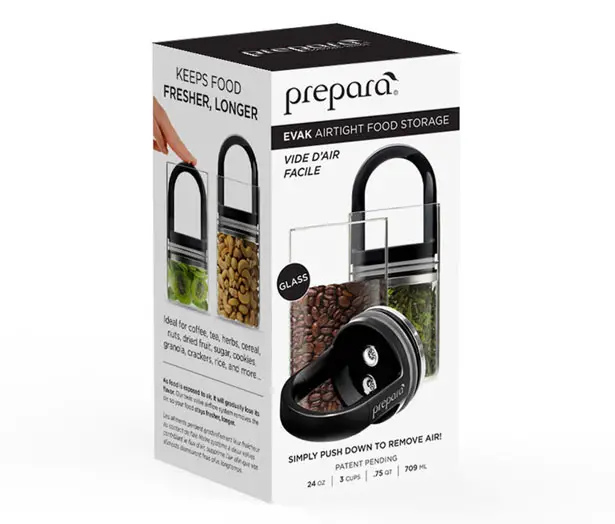 ---
Breva Geneve thinks outside the box with its Génie 03 timepiece. This is the world's first ever wristwatch that has a functional speedometer. Yep, you read that right, a speedometer that calculates your speed using engraved scale marked in miles or kilometers per hour. With smartwatches become more popular by days, it's important for watch makers to come up with traditional mechanical watches which are also equipped with special features. One of these unique features can be a pop-up speedometer, just like what Génie 03 offers. Even though it's not a real time indication with constant refreshing, still, this feature could satisfy certain requirements.
Designer : Breva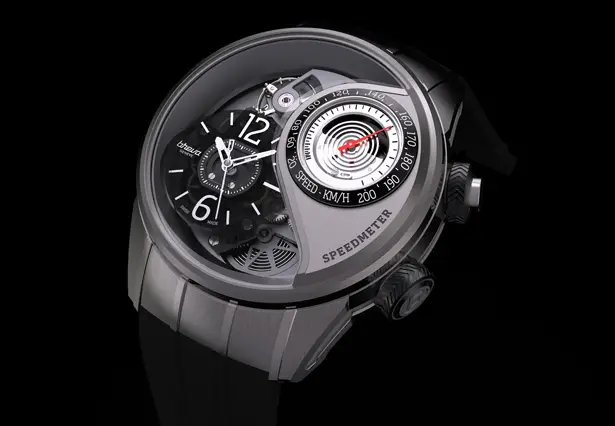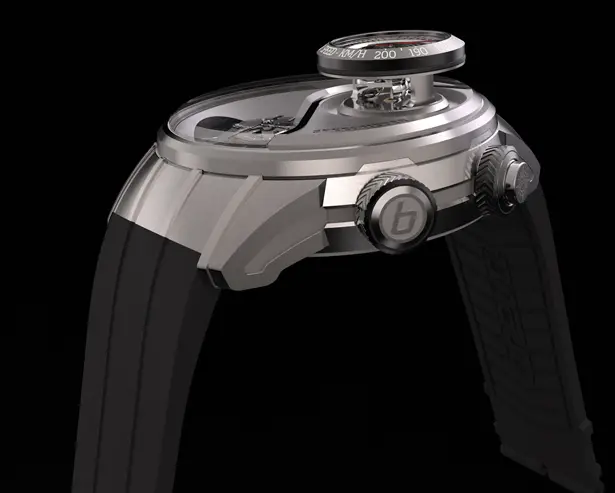 This elegant watch is fitted with patented instant speed scientific measurement mechanism, the extrusion mechanism creates a unique look. When you need to use the speedometer to indicate the speed, extend/open it to get exposed to the moving air. It stands 6mm above the watch, the classic device measures wind speed using its red hand against printed inner speed indexes. The engraved lacquered field can be used for external speed scale on speedometer's bezel. You can read it instantly without any calculating, it display the speeds of 20 to 200 km/hour or 10 to 125mph.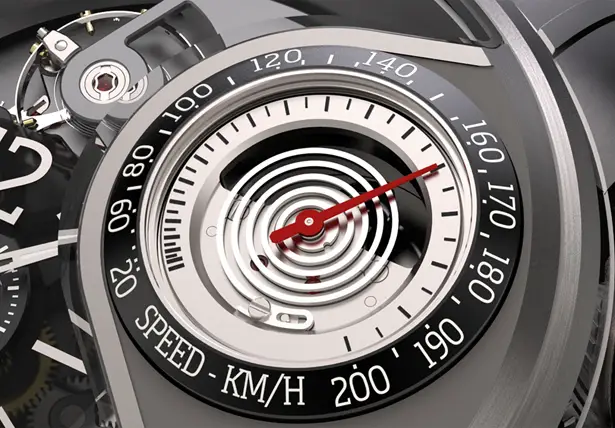 ---
Folding Helmet Overade was born out of the collaboration between an engineer Philippe Arrourart and Patrick Jouffret from 360, a design agency based in France. The problem with wearing bicycle helmets is that the helmet becomes cumbersome after use, I don't want to leave it on the bike because someone might steal it, yet I hate to carry it with me. This innovative folding helmet design is like the answer to my prayers (all cyclists' prayers) for good looking, stylish and easy to carry helmet.
Folding Helmet Overade can easily be stored in your backpack without having to take much space due to its compact size when folded. It provides you not only a good protection just like any standard bicycle helmet but also offers convenient carrying size.
Designer : Agency360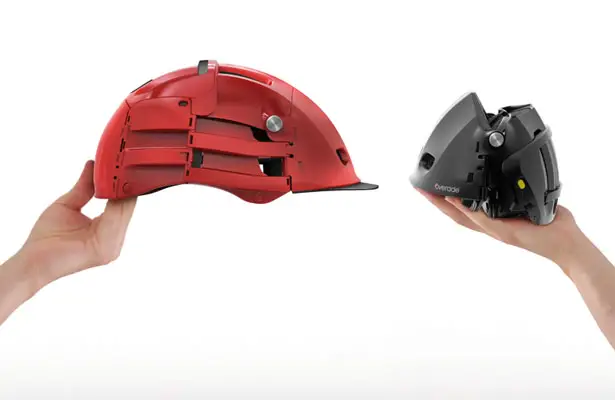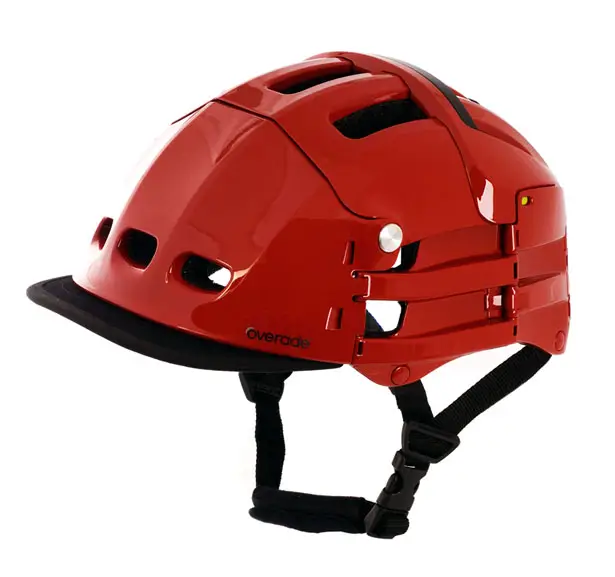 This design is the result of an in-depth observation that there are not many self-service bicycle users wear helmets due to the hassle of having to carry them afterward. In 2010, the Overade company was working the first prototype which later after extensive research on practice and usability, this agency has finally come out with the design of the whole helmet. Folding Helmet Overade has been designed as an urban unisex helmet, airy, modern and stylish. The fact that this helmet is foldable, it should be an advantage not affects the overall design. This foldable helmet is ready for commercial release in this year.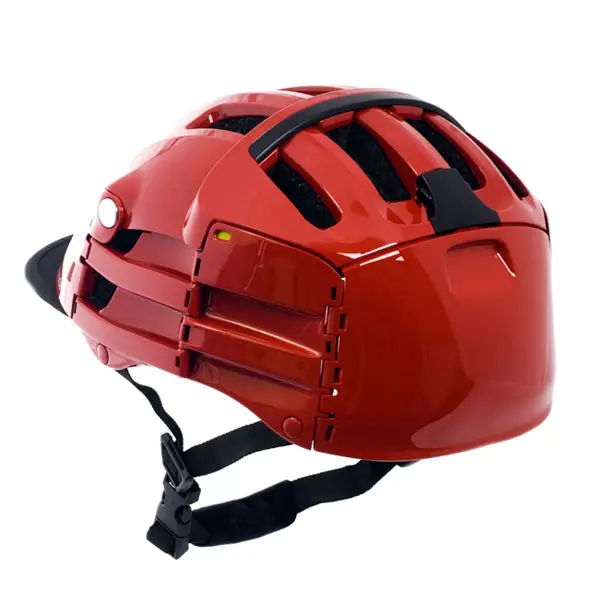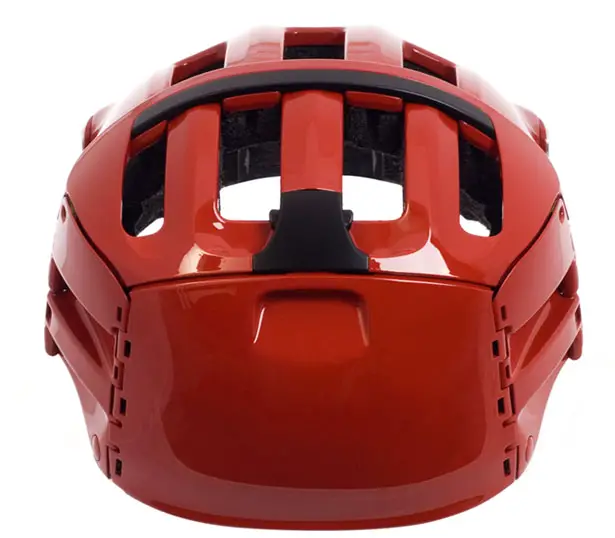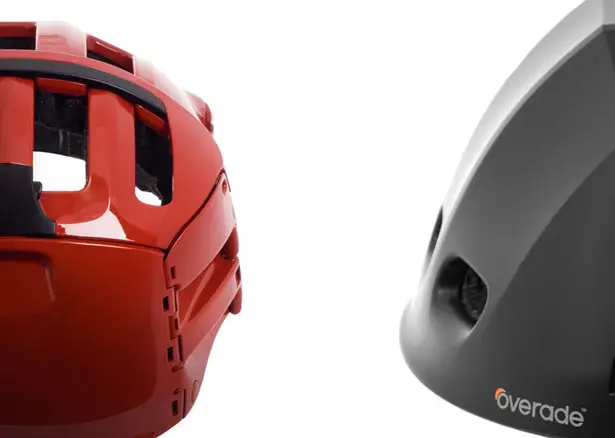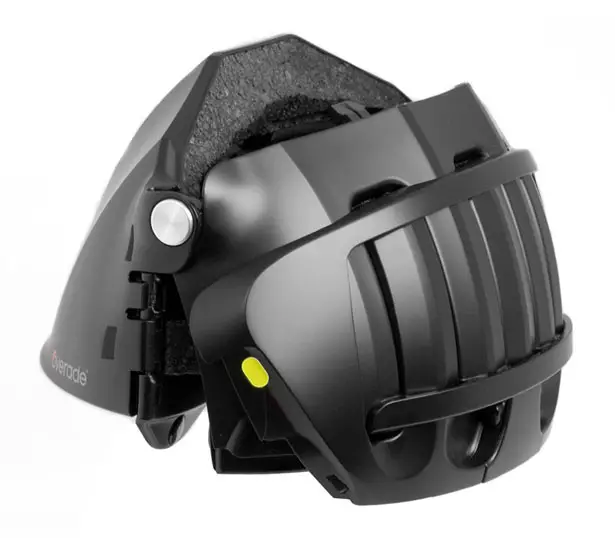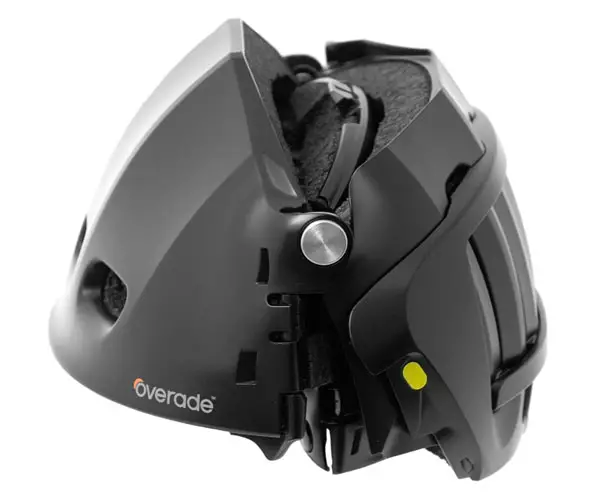 ---