Origo 3D printer can transform any children's drawings to 3D plastic objects. Current 3D printers on the market are expensive and hard to operate machines, you have to be a designer to make things, you need to spend months learning how to 3D model. These modern industrial designers wanted to create a 3D printer that would let people to create whatever they want to make, on their own terms, the 3D printer had to be easy enough even kids could use it.
Designer : Artur Tchoukanov and Joris Peels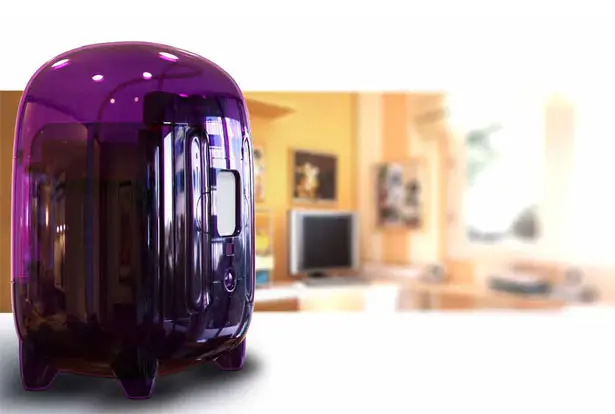 Origo 3D printer has been designed to answer all those needs, a printer that could recycle its own material, affordable and easy to use. The designers target children for their product since kids are great at imagining things, unlike adults who are usually afraid of failing or not making the perfect thing, kids draw everything and anything, they don't limit their imaginations. The designers said that this device will have the size as big as 3-xbox 360's and as expensive as 4-xbox 360's. Origo 3D printer would be the world's first 3D desktop printer for ten-year-olds.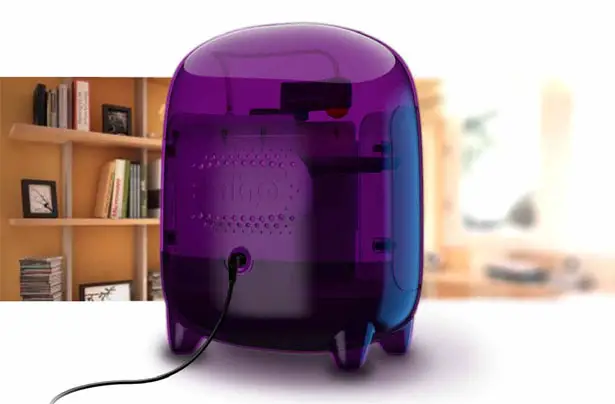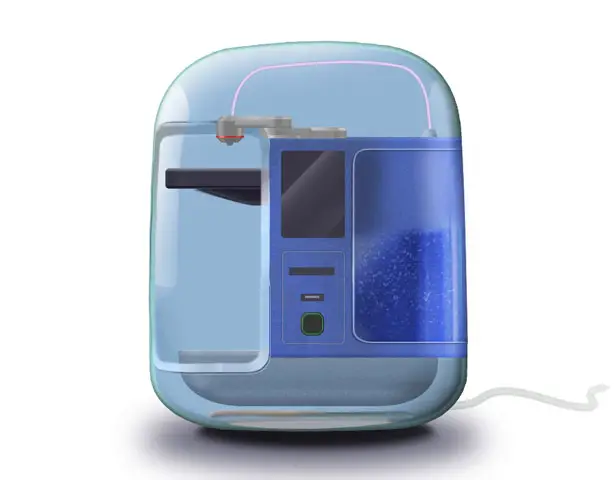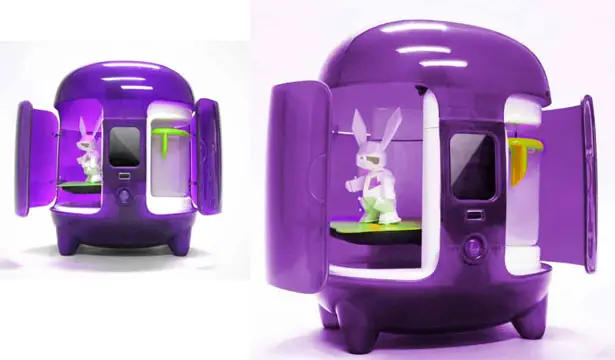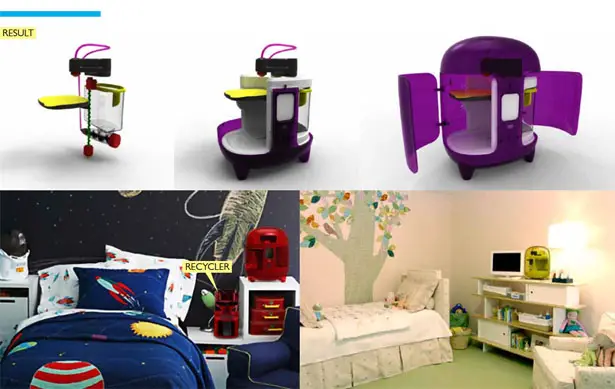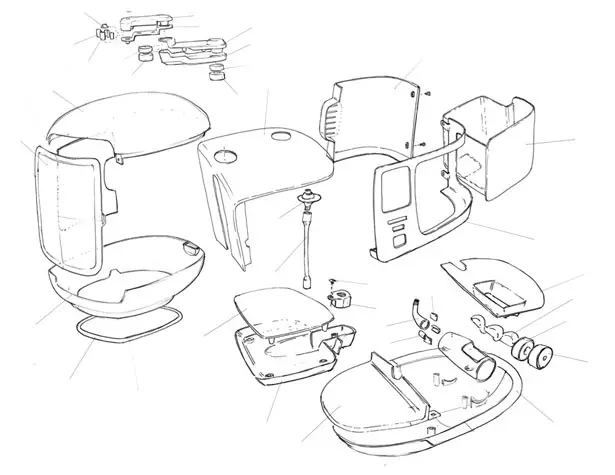 ---
With a majority of cell phone aficionados looking for novel functions in mobile handsets in recent times, the focus of several Smartphone designers has been changing towards utility phones that could meet communication and multimedia needs, via a single device. Well, you would have come across the vaguest of phones; however, you wouldn't have seen anything as brilliant as the new Traccia mobile phone.
Designed by Andrea Ponti, Traccia is a pen-like mobile phone that recognizes hand movements and commutes the same into commands. This new concept phone features a sleek design to appeal trendy users. Located at the edge of the stick is an embedded optical sensor that detects the traces of what the user has written. This in turn is converted into text, commands as well as functions through a software installed. Your visible writing can now be converted into text or email without any hassle. Imagine the ease that Traccia offers. It features three buttons for navigation purpose with which the users can draw invisible lines in order to access contacts and menu functions. Like all other phones, Traccia as well features a camera positioned at the centre of the arc, right under the display. The built-in polycarbonate gives it a natural feel and gives the touch screen a more alluring effect. The built-in polycarbonate is perfect to create a fundamental interaction between phone users and machines.
Designer : Andrea Ponti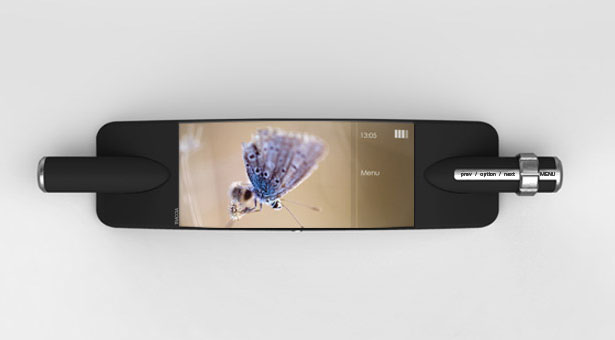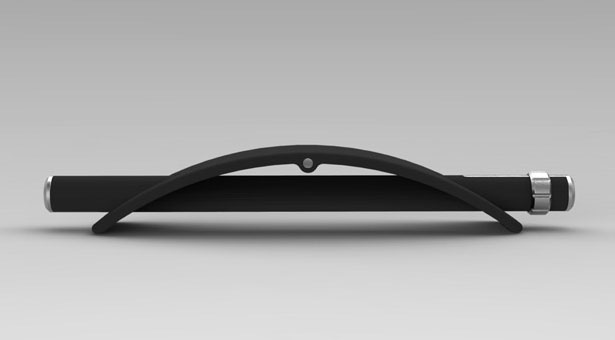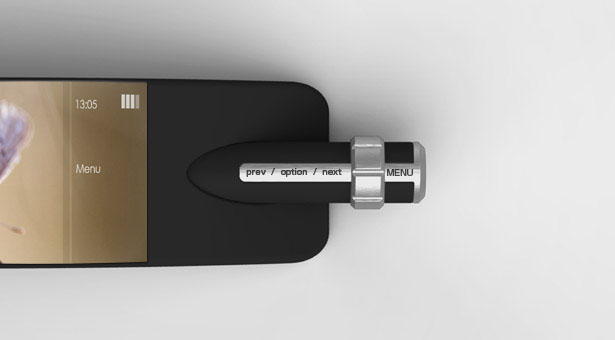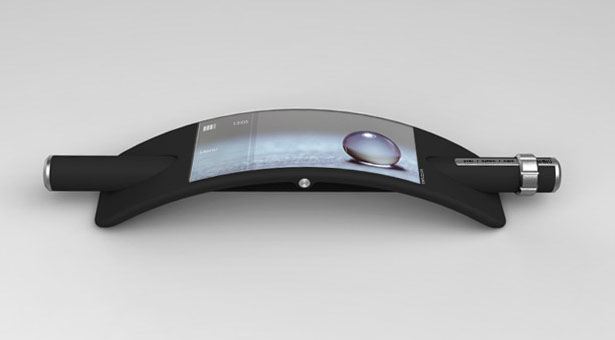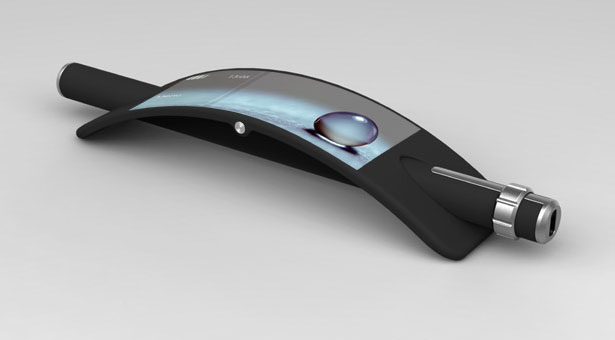 ---
It would be hard not to brag when you own this gorgeous Wobble Chess Set. You can place it in the living room or any room actually, it'll be the focal point that draws everyone's attention. This chess set features a concave landscape that helps stabilize freely trembling chess pieces, chess game becomes more enjoyable to watch with this live interaction between each piece and the board. Designed by Adin Mumma, this chess set design has won an Award of Merit from How Magazine International Design Award competition.
It's a perfect gift for any chess lover, it features elegant and classy design. You might think this gift is a bit pricey, but this game set is extremely well made, you get what you pay for. Even people who don't play chess, they would love to watch you moving each piece on board that wiggles and wobbles.
Designer : Adin Mumma [Buy It Here]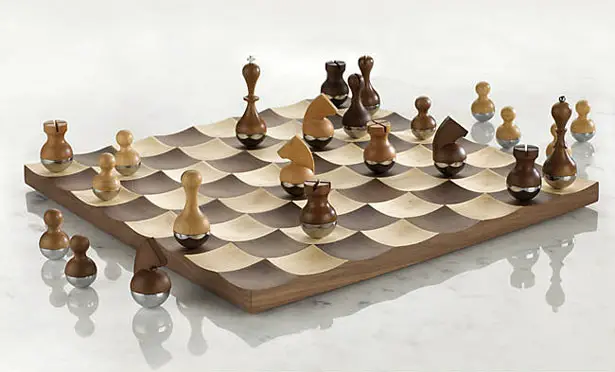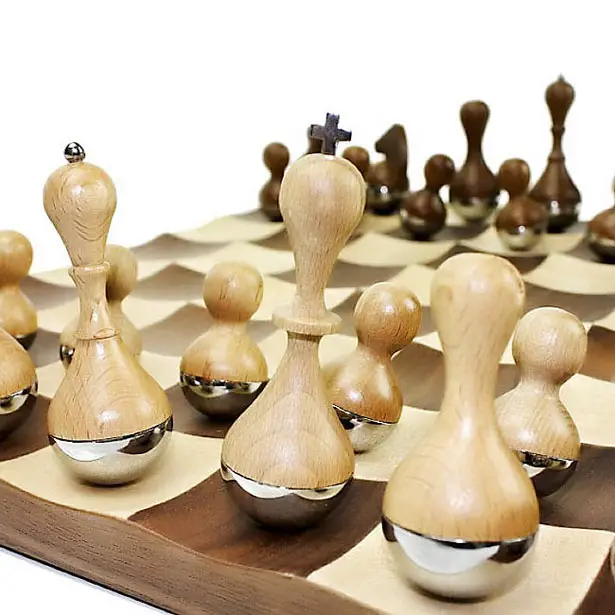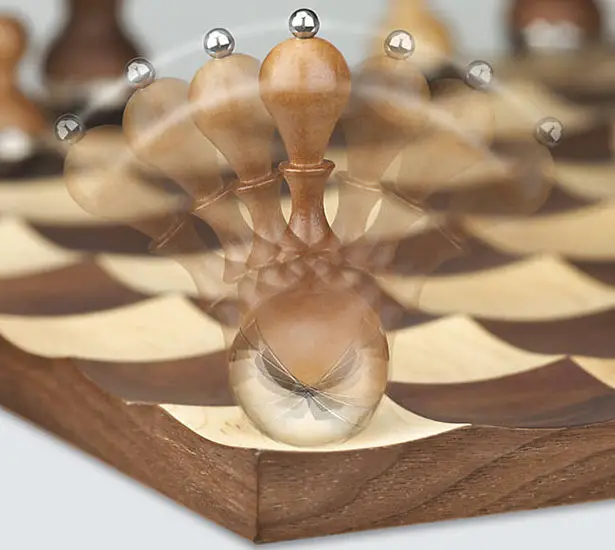 ---