In a time where technology is becoming more and more prevalent in our lives, the intimacy of the handwritten message is fading away. Exchange combines these two different elements into a new form of meaningful communication. Users may share or store handwritten messages such as letters, drawings, or notes, to be stored digitally for later, shared in real time, or even broadcast online. By attaching Exchange to a notebook or paper, the corresponding stylus can scan notes or drawings as they are written where they are documented into digital "journals". This allows artist to share their work in a new way, teachers to communicate with a student's notes, friends to draw together while distances apart, and much more.
Designer : Jeffrey Brown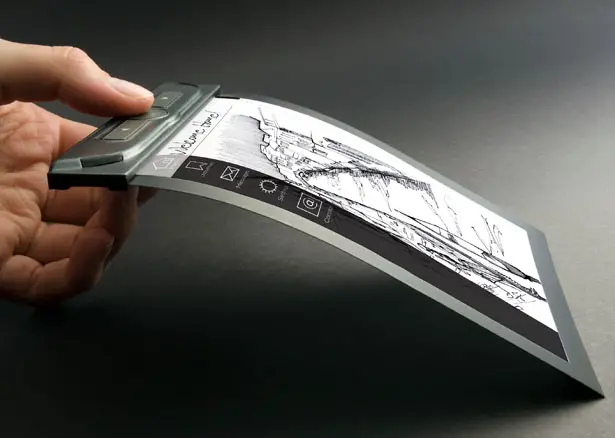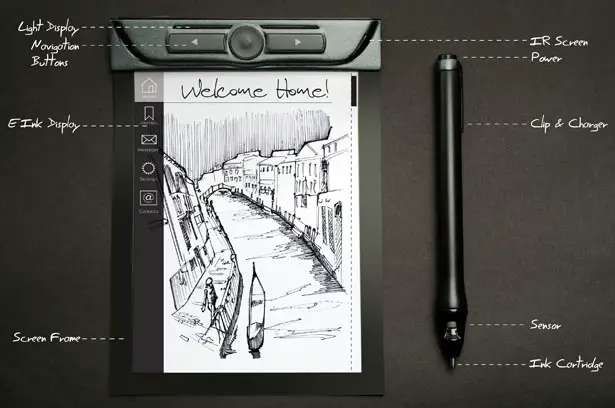 The product itself drew inspiration from certain physical features such as the tactile feeling and response of physical buttons and a flexible screen to feel similar to a carefully placed bookmark. With this combination of technology and the handwritten word, users will have a novel experience that can build not only content but relationships.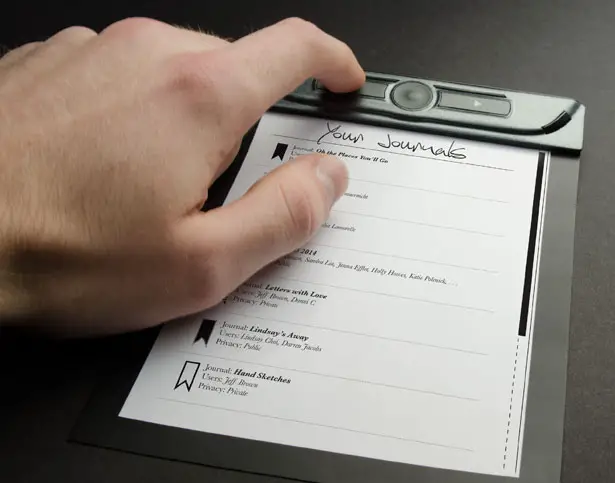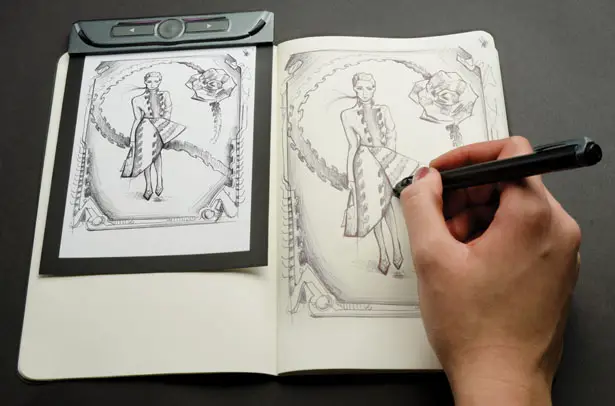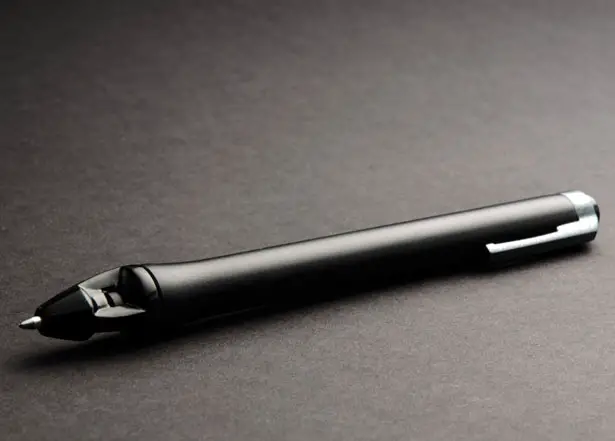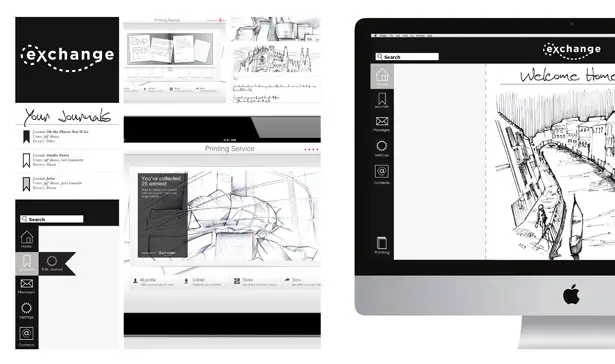 ---
Emergency light or a torch is very essential equipment that everyone must possess. Those days are gone when heavy and bulky torch were used, now it's time for small and handy torch. This Palm Lite is the latest design emergency torch that is just 5 inches long and provides an intense light with a very long range. It is basically designed for firefighters, police, army etc, but due to its compatibility it can also be used for regular everyday use. It can easily be turned on by the trigger at the bottom. Five different switches are fitted to regulate the range and intensity of light as per the requirement. The Palm Lite is powered by solar-powered LED's, this mean the palm lite is not just small and handy, but also environmentally friendly.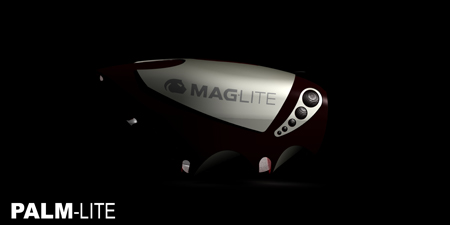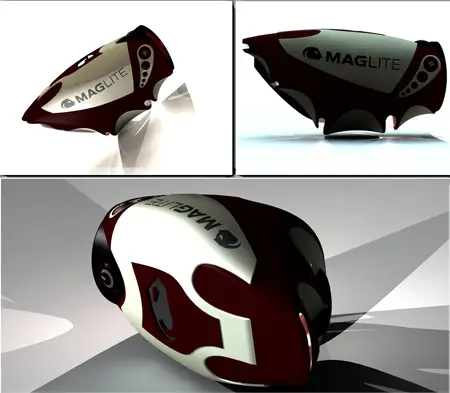 Text from Daniel :
The overall aesthetics were inspired by a hand grenade, with the trigger being like that of the pin for a grenade. When the holder pulls on the trigger at the bottom of the light, the light beam turns on. However, there is also a power button at the top in case the individual would like to hold on the light but not have the beam on. The light is extremely small, light an ergonomic, something that could fit on the belt of a police officer, marine or regular user, and is easy to pick up and shine the light very quickly while remaining comfortable and firm the individuals palm.
The buttons on the side are to change the color of the light, with the idea being that different groups of people would have different colors of light to reveal who they are, e.g. police have blue lights, firefighters have red etc…also yellow light creates a better visual field of depth, so that would be the color used for people using it for the army or special forces. The light can also reflect back at the holder, to make it easier to see the person holding the light. If for instance, in an emergency situation, you can see who is holding the light, whether it be a child, or fully grown adult.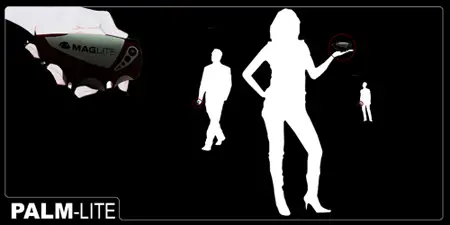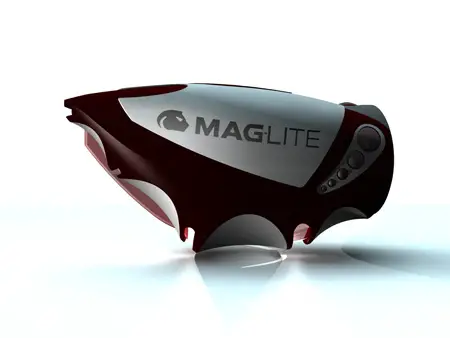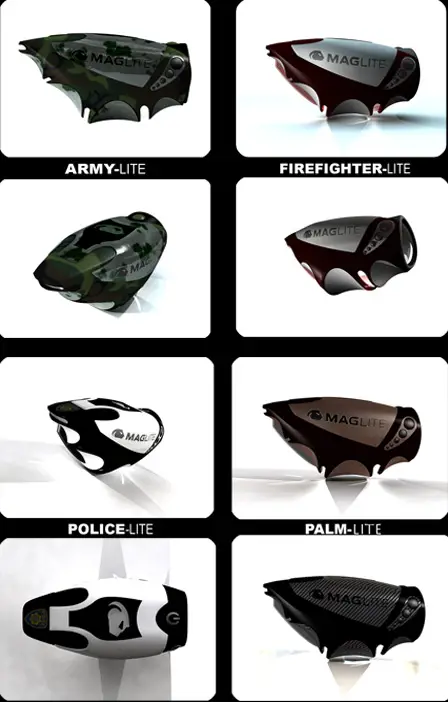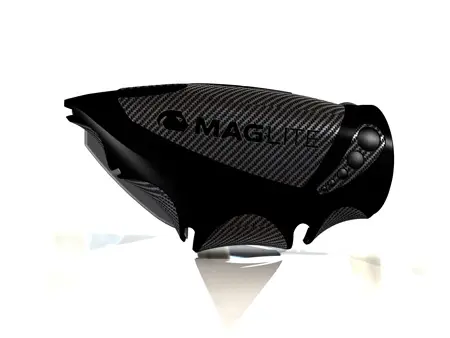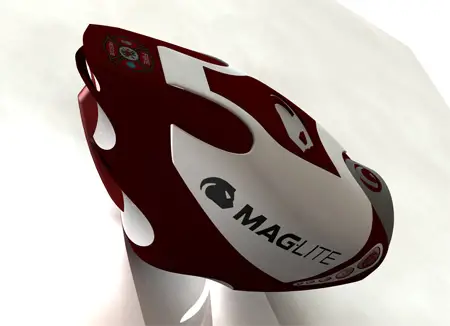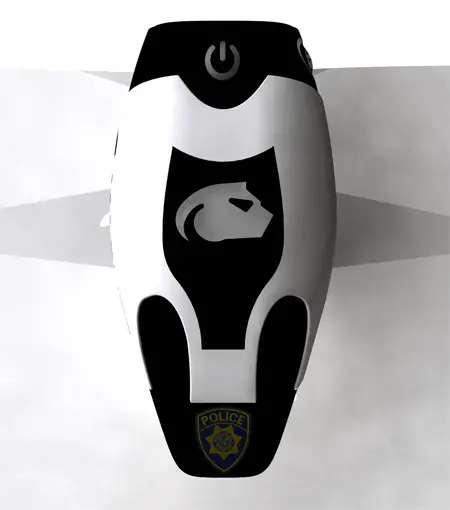 Designer : Daniel Bailey
---
Montague Paratrooper Folding bike is a badass bike, it's tough and ready for just about anything, you can drop it from the sky, ride it on variety of terrain, or stash in your trunk for the ride home. This is one of many models that Montague offers, the patented folding design has been designed and developed to allow airborne soldiers to drop it out of airplanes or choppers and into combat, yes, these bikes are used by American military paratroopers, so the quality is unquestionable. This bike offers 24-speeds and front & rear mechanical disc brakes, durability, and load bearing capabilities. This folding bike is also an ideal vehicle for everyday commuters, fold it into a compact and portable package where space is limited.
The folding mechanism can be done thanks to patented CLIX System that allows you to fold the bike in less than 20 seconds without any tools. Simply flip the CLIX quick release lever on the top tube to unfold the bike.
From : Montague Bikes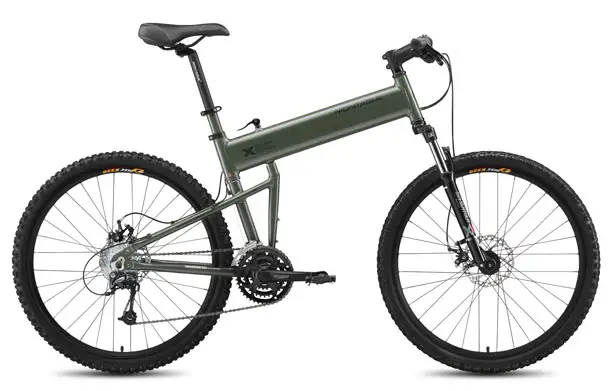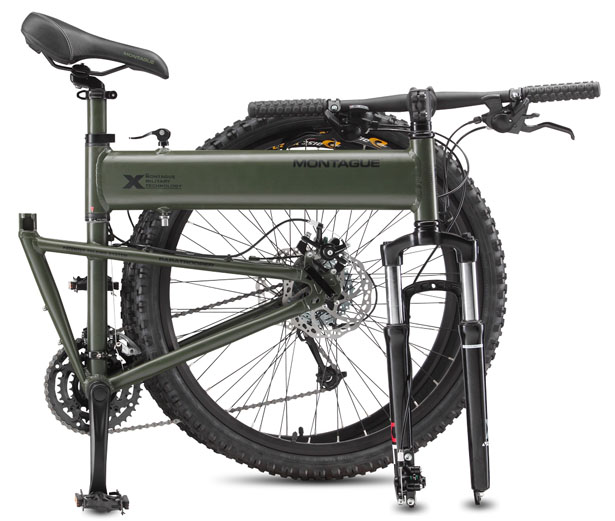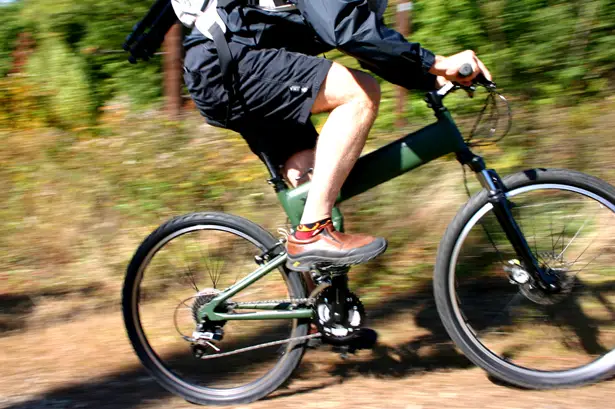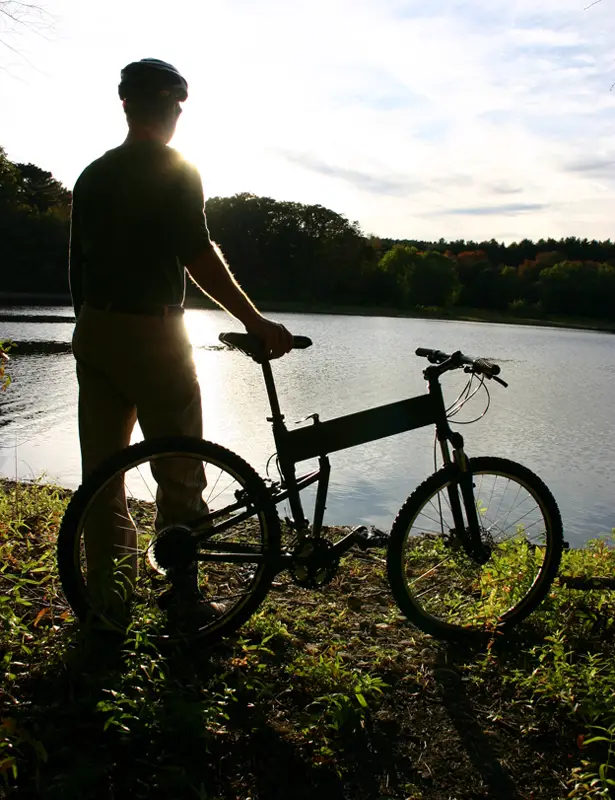 ---