The Heart Rate MP3 can keep track of your heart and still play your favorite music while you exercise. Simply put the special chest strap on and the Heart Rate MP3 will monitor your heart rate. Measuring number of beats per minute and even keeping track of changes through your exercise session. You can check out statistics on the screen or even have the Heart Rate MP3 read them out loud to you.
"Listen to the rhythm of your music while the Heart Rate MP3 listens to the rhythm of your heart!"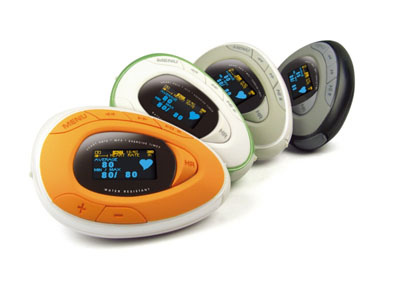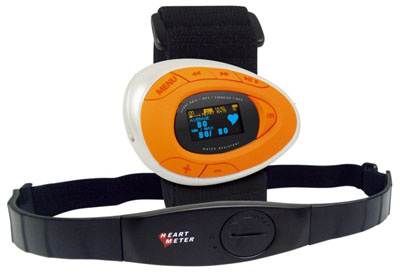 Designer : Amie Lim
---
The main goal of FIRO concept is cooking healthily and safely on open burning fire with innovation. The main ingredient of this small portable oven is technical ceramics and can be dragged in or out of the fire in a convenient and safe manner. The pots inside the rail serve the purpose of both cooking and eating with the swiveling support that can maintain food level. Finally, the hot pots are taken out of the mini oven with the help of a cutlery construction and put into a temperature insulation bag. With all these features, FIRO is being considered as the ultimate solution for your simple but interesting cooking experience.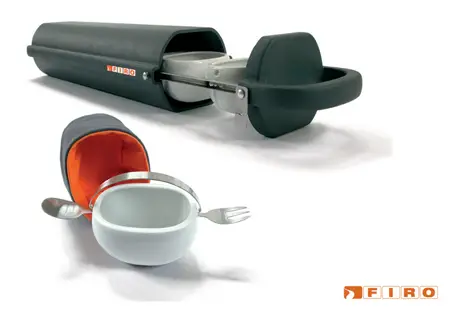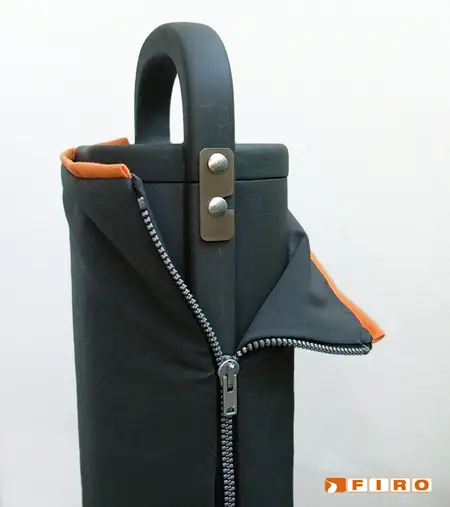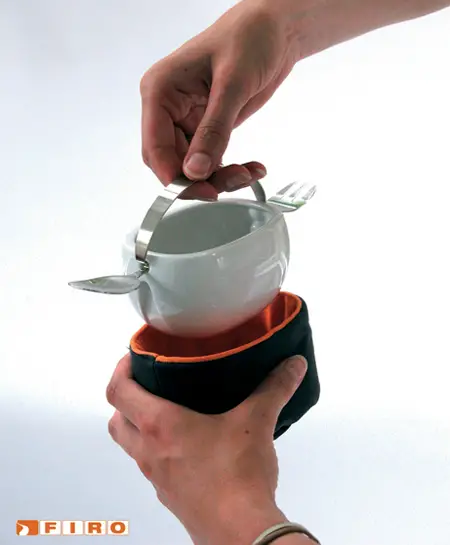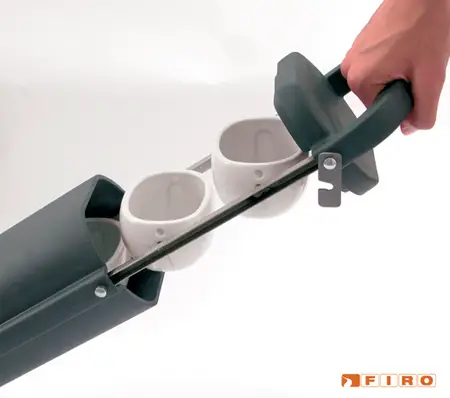 Designer : Andrea Nimtschke
---
People are getting aware of environment, more and more products are being made from recyclable materials. This one comes from Valcucine, 100% recyclable kitchen, Artematica Virtrum Yellow Kitchen. Main materials are wood, stainless steel, aluminum and glass, lightweight and versatile aluminum frame is used for doors. Look at the snack bar, made from wood, very attractive for giving breakfast or entertaining your guests while you cook.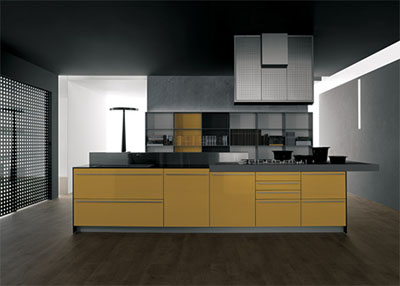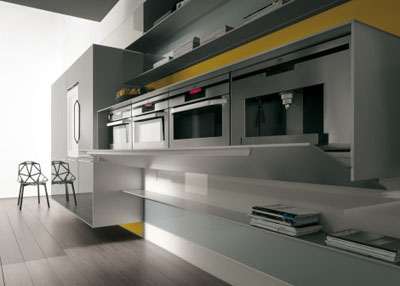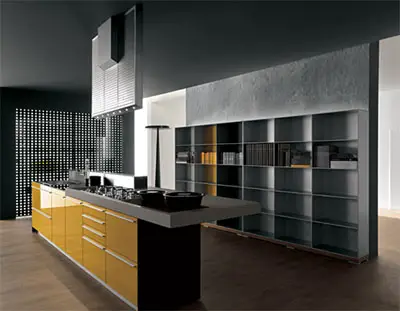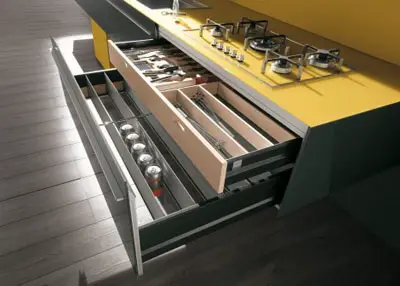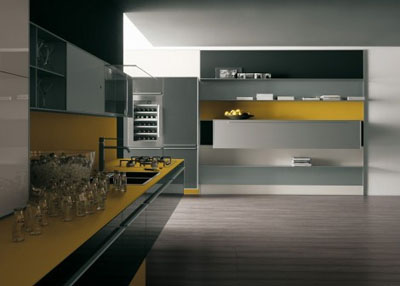 ---