When going for outdoor camping, the thing people never forget to take is a flashlight along with additional ambient light source and FLEXI is an innovative flashlight concept that works as both. Flashlights are more useful for directional lighting task than lighting larger areas, FLEXI provides both directional light and ambient illumination for convenient cooking and other activities of the campers. The concept is made of thin rectangular silicon pad, fitted with powerful and less power consuming LED lights along its one edge. Thus, users can roll the pad to have different types of lighting as and when required.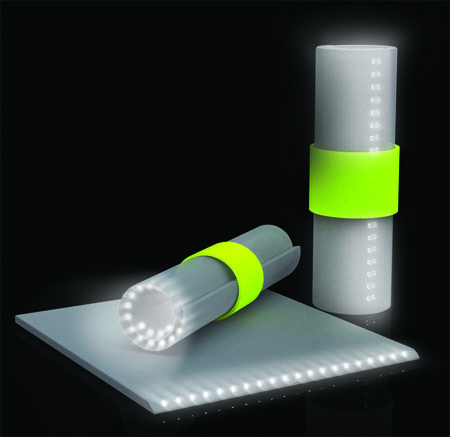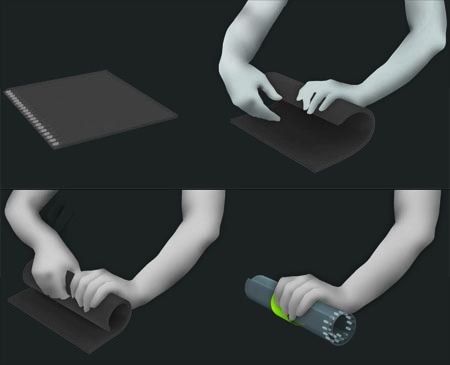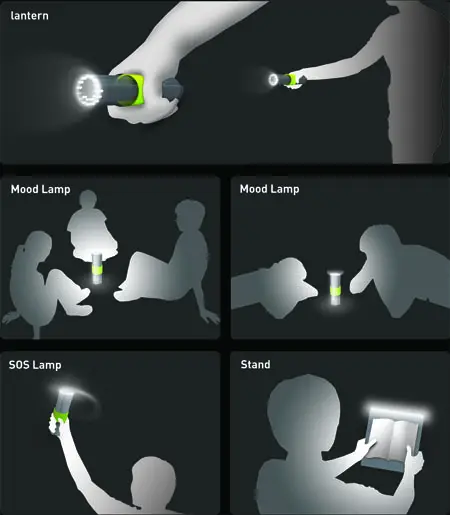 Designer : Kyeore Kim, Jaesuk Han, Sungkuk Hong, Sena Joo
---
Pagani Automobili Chess is a gorgeous chessboard and chess pieces which were inspired by Pagani Automobili. It was a project developed in 2004 for Pagani Automobili through Italian agency Arteimmagine, and the designer used some reference images of Pagani Zonda CR12. There are several elements of the car which are used as inspiration for developing a formal language, some of these elements are control sticks and radial machinated with six notches around. Each chess piece has been designed in great proportions, extracted from fundamental part of chess board, the square. Proposed materials used are aluminum and carbon fiber.
Designer : Andrés Morelli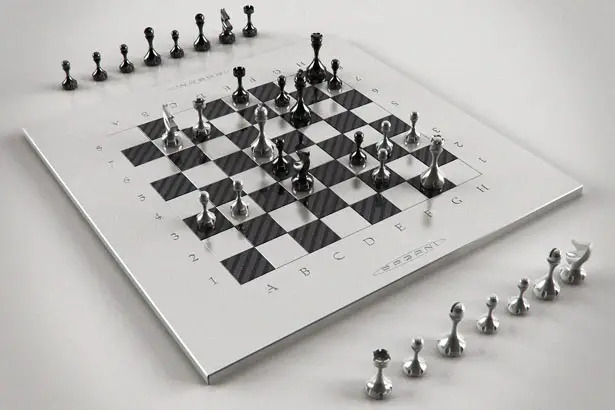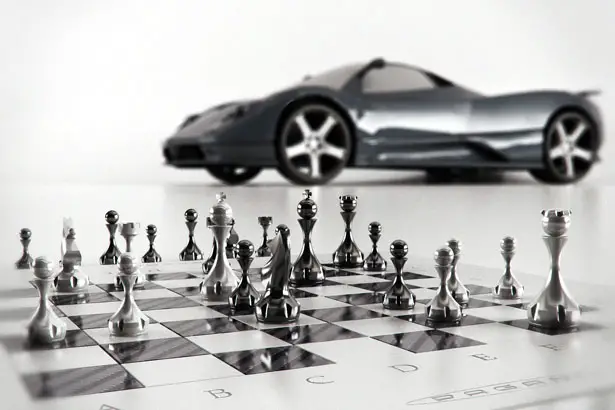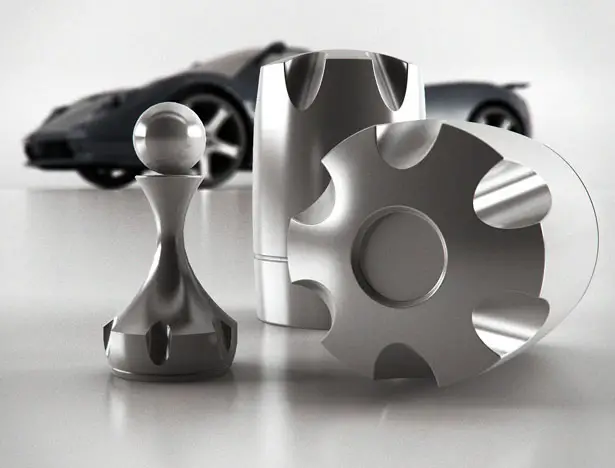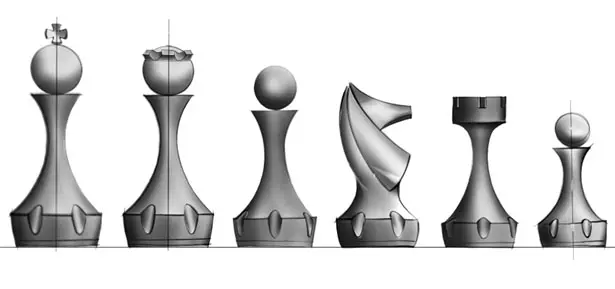 ---
"Alle meine Klaenge" (AMK) is an innovative gadget for children to play music in a unique way and this Sound Program can be used by a computer to transfer it as 'Sound Blocks'. This device performs intuitive operations not only to read the sound, but also allows the children to play interesting games like creating sound building blocks and send them to their buddies. The main idea came from the consideration of creating something new in the sound world that can build unique structures of tones. This self determined modular system will allow your children to grow up with technical functionalities, while providing fabulous musical entertainment.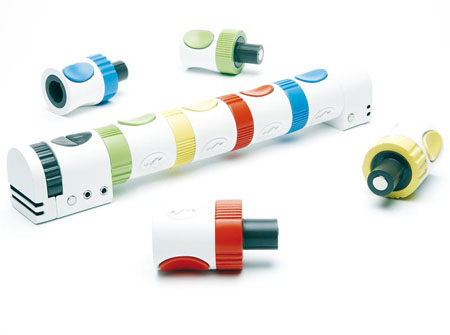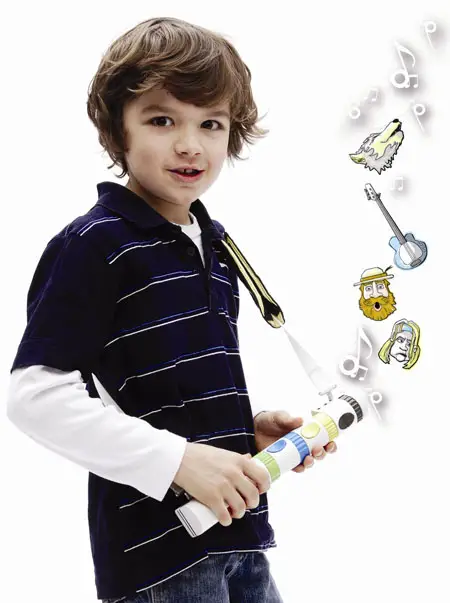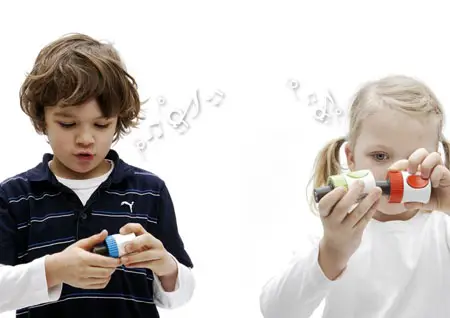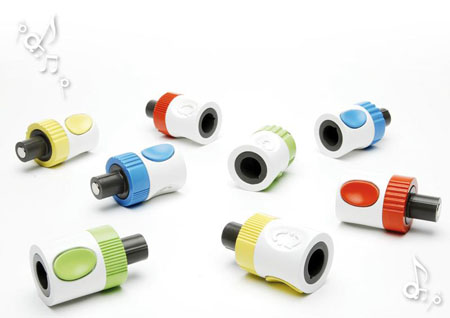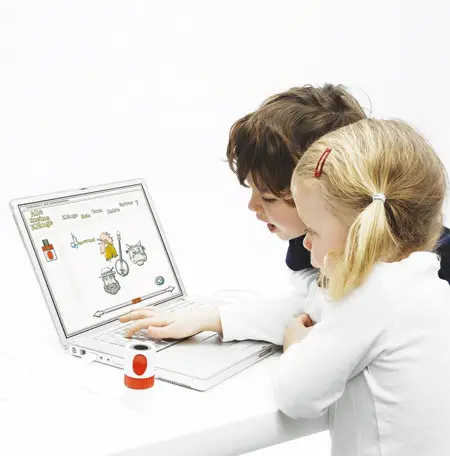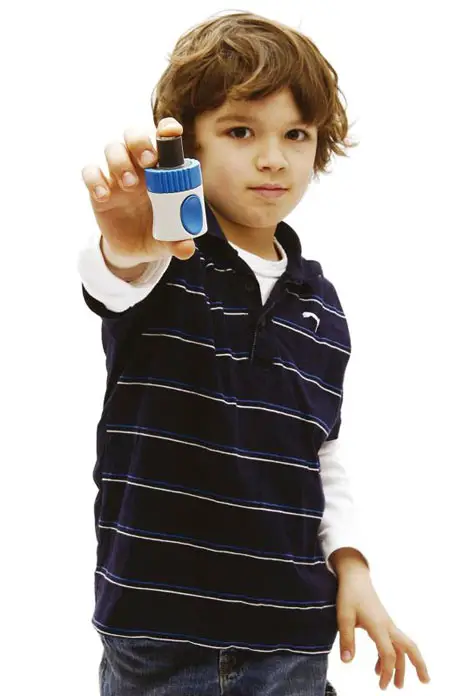 Designer : PKNTS
---