During emergency situation, Life-Light directional system leads people to safe shelters through balloons that inflate from streetlight poles. It will display the most efficient route in disaster situation to ensure we can safe as many people as we can. Usually in unexpected emergency system, vulnerable people are usually those with limited ability to respond quickly such as elderly people, disabled people, and foreigners who don't know really know about the city area. Most of the time, all roads and telecommunication systems are down and emergency information are only available through normal channels, it would be really difficult to navigate to shelters which can lead to mass panic.
In the event of disaster, center service system can activate Life-Light directional system to alert everyone in the affected area. The system inflates balloons around streetlight poles to inform people about the fastest and efficient route they can take to get to the shelter. It works by flashing light on/off and emitting a sound alert. It features dual communication modes that allow both visual and hearing impaired people to understand the message. Equipped with smart technology, this directional system is able to update the route just in case if the route is blocked by a collapsed building and lead the people to the next closest shelter point.
Designers : Lee Jae Yong and Kim Pill Yoon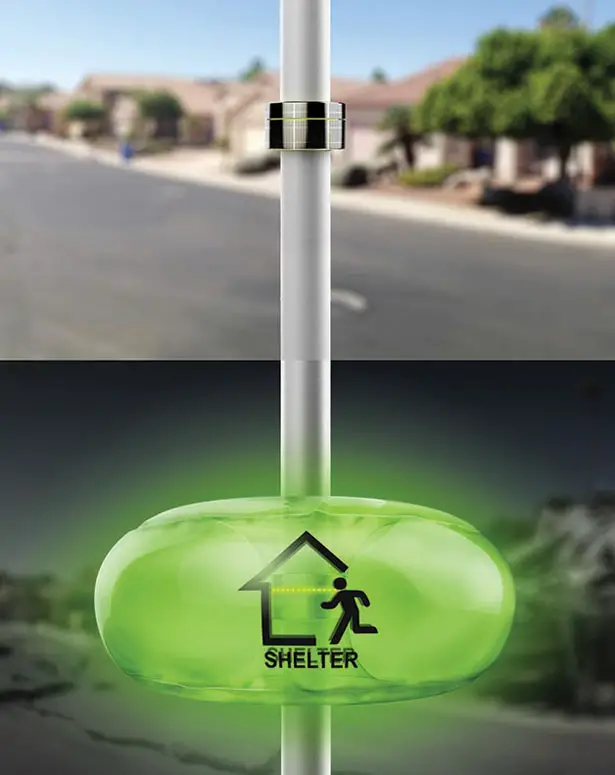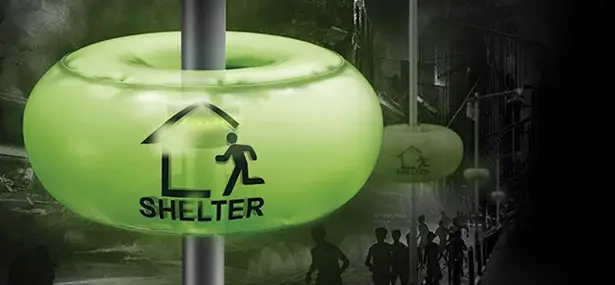 ---
Bent Hands Clock is pretty weird name for a wall clock, don't you think? Well, the name actually fits very well if you take a look at this unique clock design. Reading a single time in a watch is normal, however, what if you could tell the time in different countries around the world at a glance? This is why we think Bent Hands clock is one of ingenious designs from Gihawoo. This clock has been designed with a single spiraling arm that indicates the time in different countries around the world.
Designer : Gihawoo Design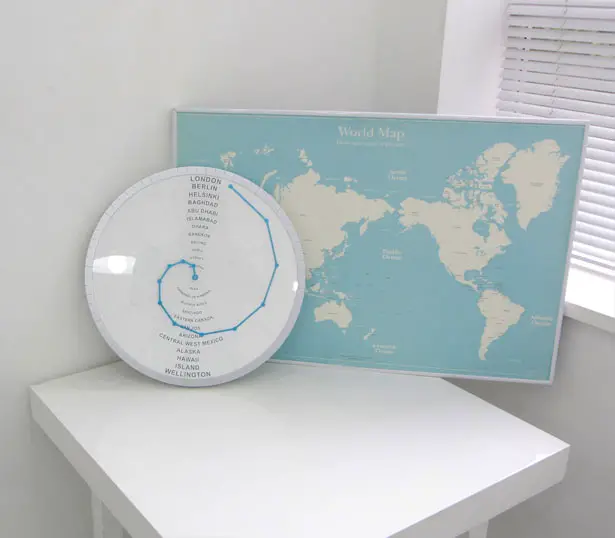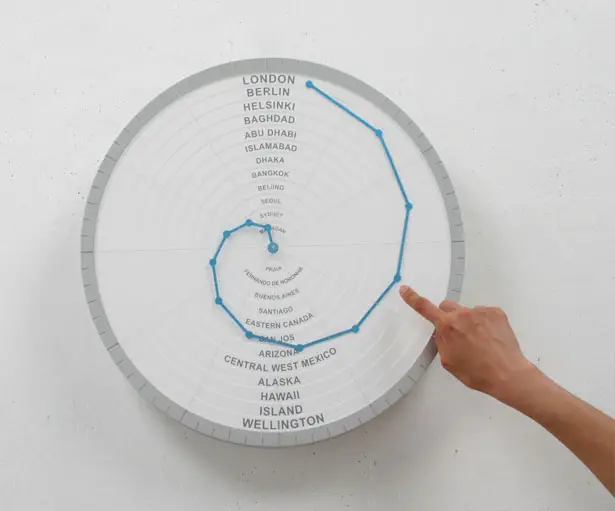 We know that this world has different time zones, but it is always moving together without a pause. The edge of the angled hand that has been designed out of the attachment (normal clock would use straight needles) represents the times in each country. At this moment the company is looking forward to producing this clock in bulk, I guess you'll be able to buy this unique timepiece soon. Bent Hands clock reminds you that the world is moving together non-stop even though we live in a different time frame.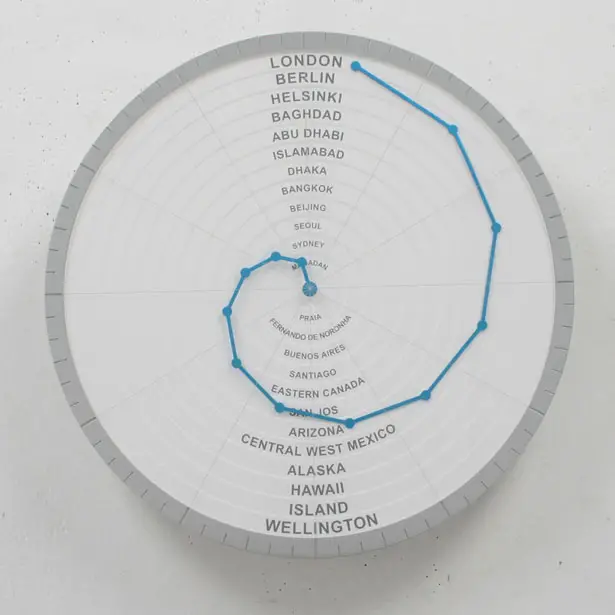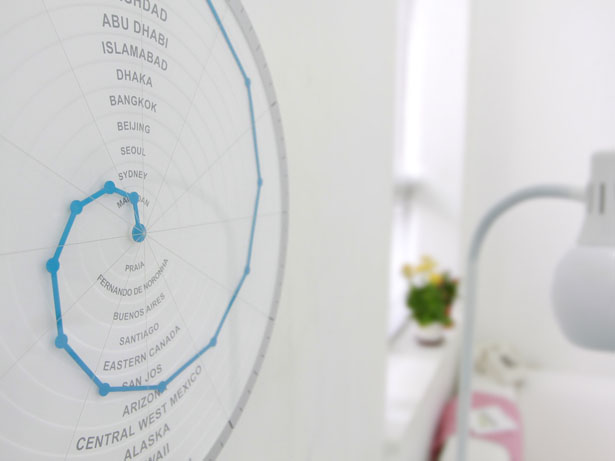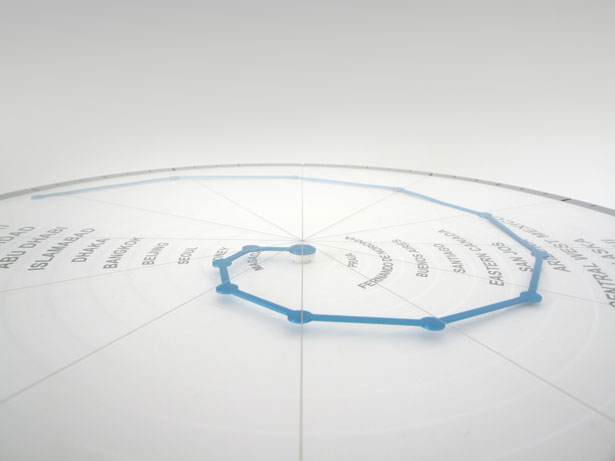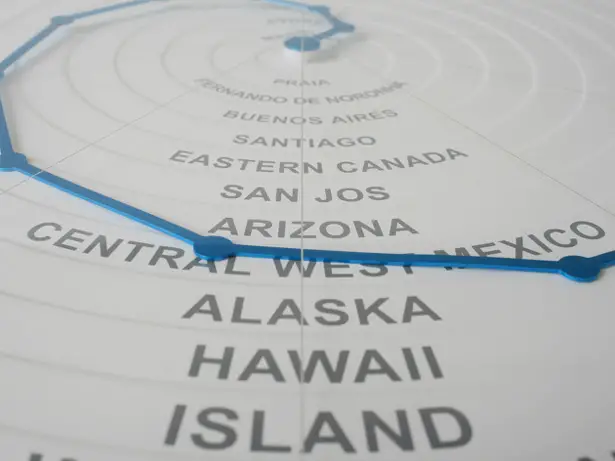 Tuvie has received "Bent Hand Clock" from our 'Submit A Design' feature, where we welcome our readers to submit their design/concept for publication.
---
Projector is a lightweight, handy screen that has been designed primarily for outdoor use, especially to rid the boredom. This portable camping projector can be set outdoors for watching films at campsites. While the portable screen is held to the frame with 4 separable parts of lens cap, the supporting frame is built with 4 alpenstocks that can be used while hiking. The projector features a shock-absorbing, crimped rubber surround that nestles amid the 4 alpenstocks. To offer ease in handling, the number of components has been reduced to a minimum number. It serves a great purpose for campers to counter the boredom at camping sites.
Designer : Wang Yan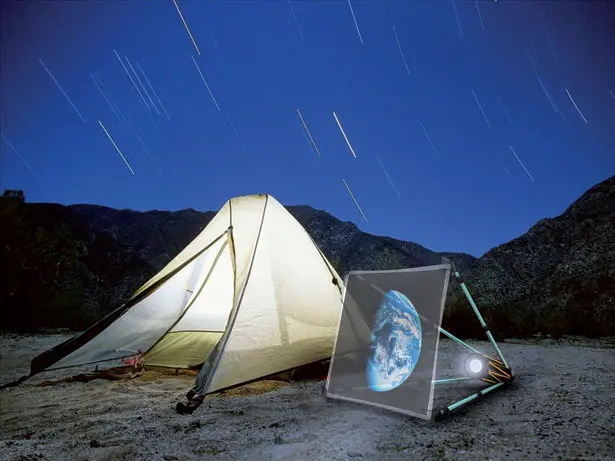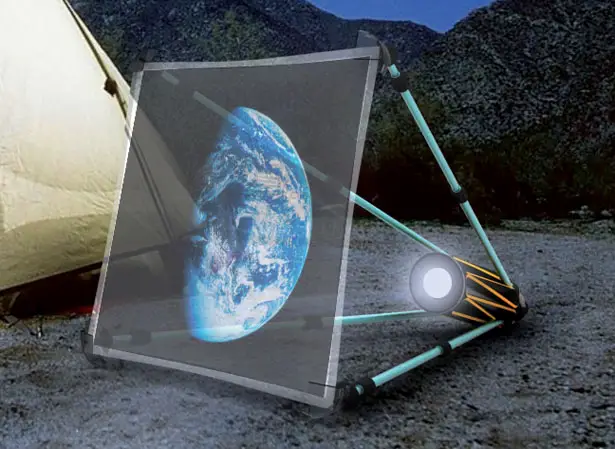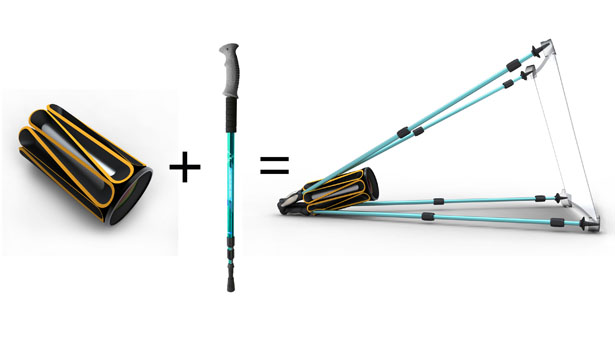 ---