Reading the time on Tokyoflash Kisai Sequence LED Watch is pretty straight forward in regular mode, the hours are displayed at the top part (upper half of the screen), you can read them from left to right. The minutes are displayed at the bottom part (lower half), you can read them the same way as the hours. However, you can choose to display the time in cryptic mode so that you are the only person who can read the time, because you know the secret. It is constructed with custom made curved acrylic lens, sub-surface digital tube LEDs that create a pattern of raised cubes.
It also features date mode, alarm, and up to 6-selectable animations. You can choose black or white leather strap with red or blue LEDs.
Kisai Sequence is available at the special release price of $109 (€79, £65) for 48 hours – until Friday July 11th at 11:00 am Japan time. Regular price will be $159.
Designer : Tokyoflash [Buy It Here]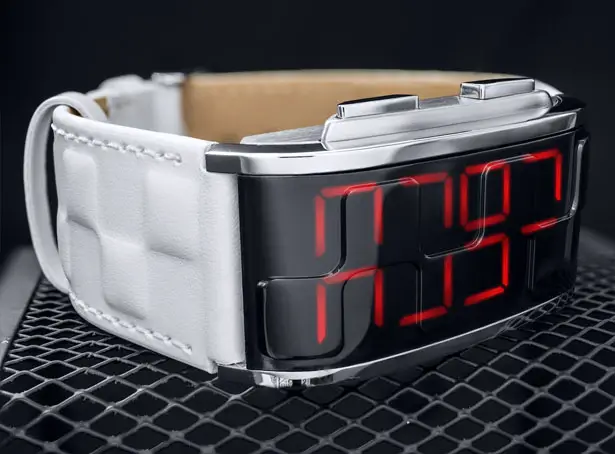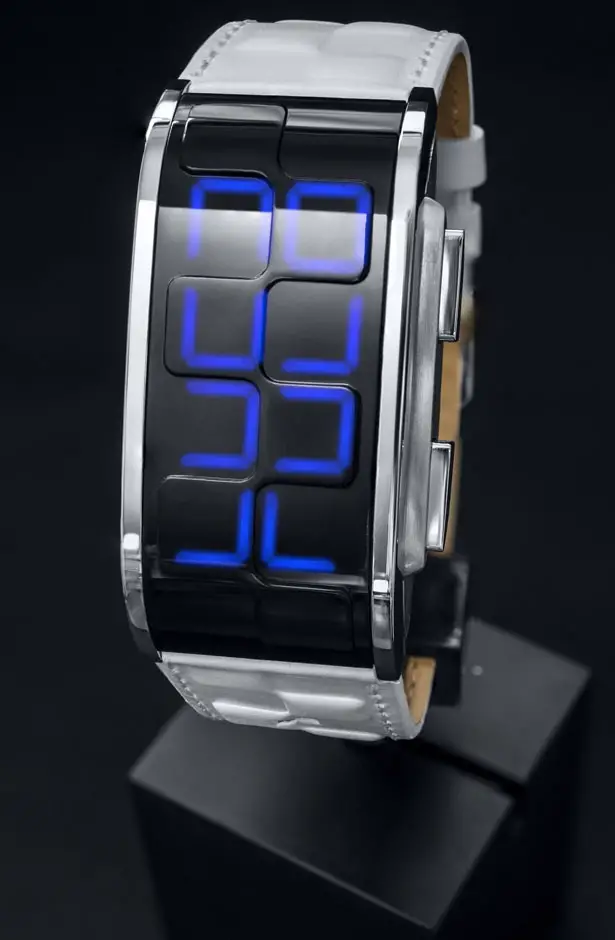 The cryptic mode looks like unreadable code where actually it displays the same digital numbers except that the middle line of the number is removed. Now that you have this information, we're pretty sure you won't have any problem reading the time when the watch is in cryptic mode. This is not always-on watch, you need to press a button to activate the LED display. In the mean time, when there's no time to display, it looks pretty cool, a modern watch with continuous alternating pattern of cubes, dark and mysterious.
Tokyoflash Kisai Sequence LED Watch is a USB rechargeable LED watch where one full charge takes only 3.5 hours and it should last about 2 months. [Buy It Here]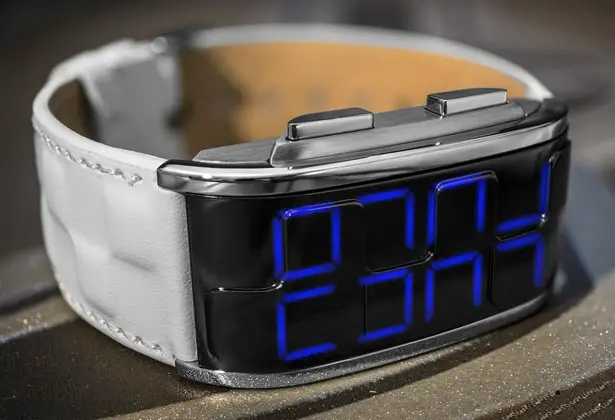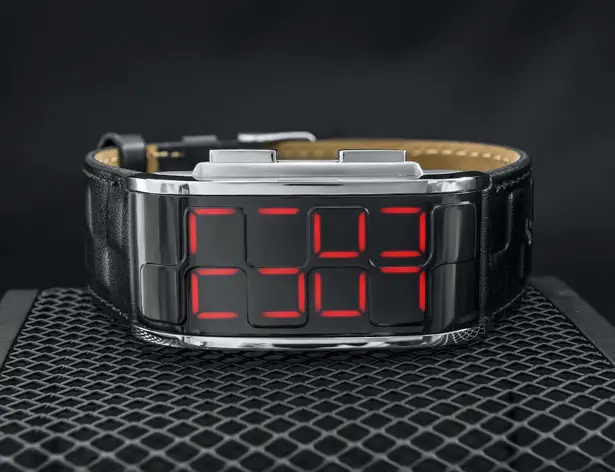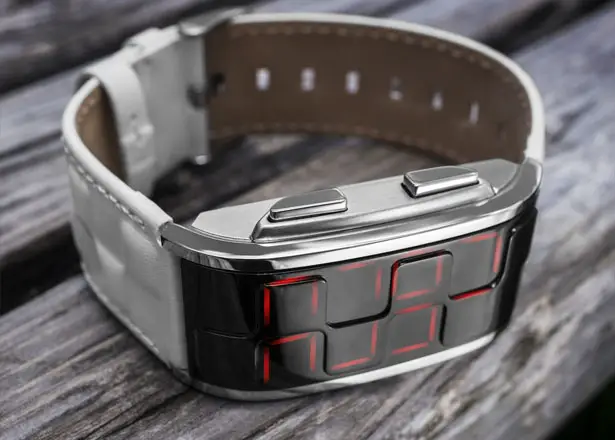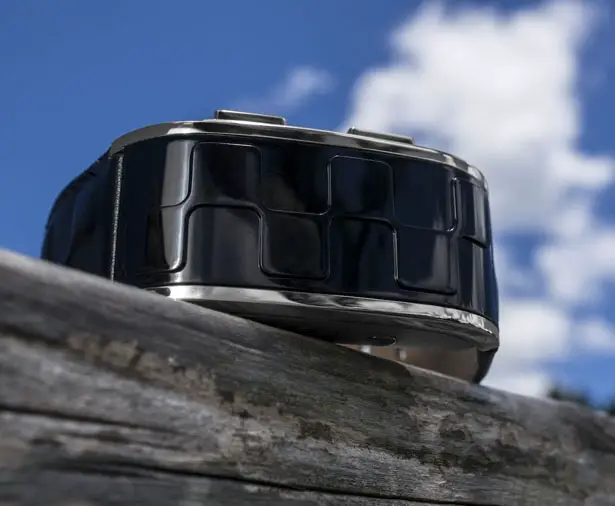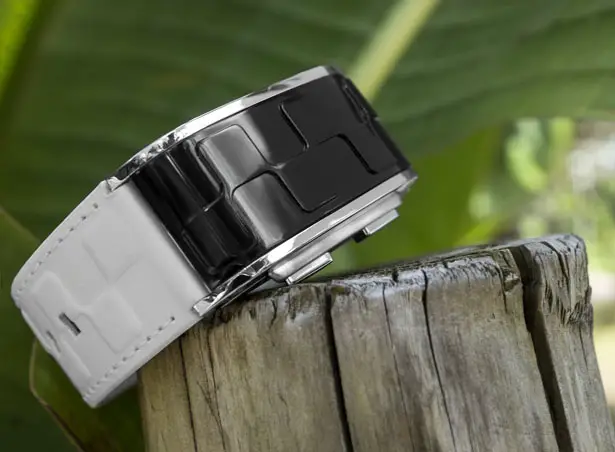 Tuvie has received "Tokyoflash Kisai Sequence LED Watch" from our 'Submit A Design' feature, where we welcome our readers to submit their design/concept for publication.
---
This is the world's first self balancing cycle which can be said to be a unique blend of machine and human balancing. The cycle works on the principle that the rider controls the speed of the cycle by his movement like leaning forward or backward for speeding up or stopping. Also the gadgets used in this device are quite advanced like the accelerometers and gyroscopes which in itself have a lot of balancing algorithms. Overall the device is ideal for short distances in the city as the cyclist is supported by presence of strong electric motor thus ensuring that the rider reaches the destination without much of an effort.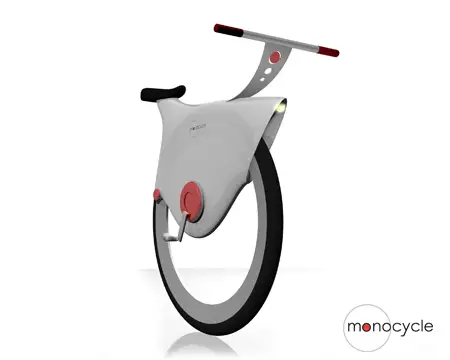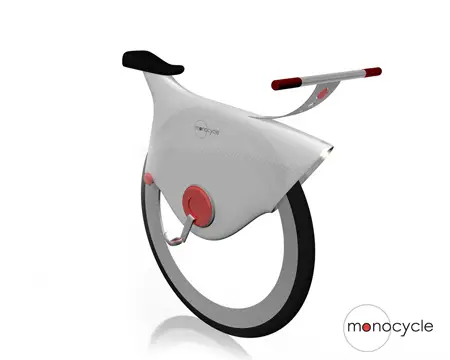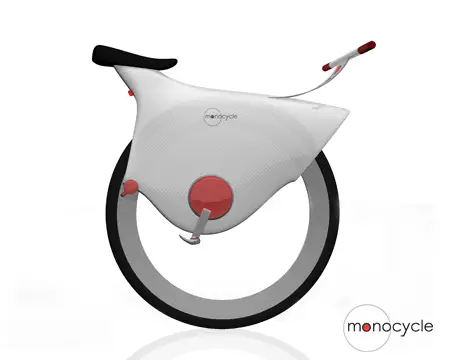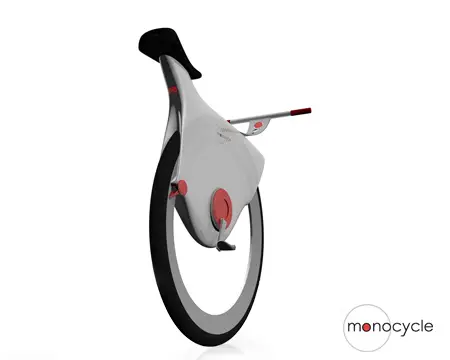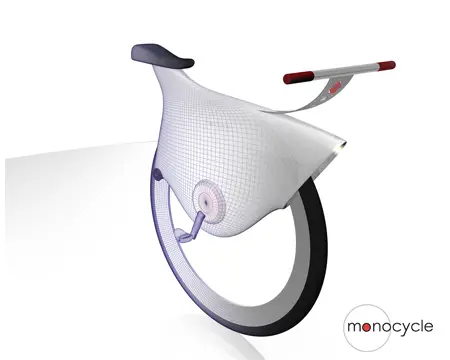 Designer : Harald Palma
---
We are living in a world where smart gadgets are part of our daily activities, as those devices become smaller and portable, people need smaller sized bits to fix things. Tool Pen Mini is the answer to that challenge, it's an elegant yet powerful multi-tool for interchanging as well as collecting bits.
There are around 21 types of precision bits that you can use with Tool Pen Mini to fix your laptop, glasses, wristwatch, toys, and many other devices. It features "Pop-A-Point" design, making it easy to use when you need to interchange bits depending on your need, just like replacing the refills of a pen. These bits come in stacked inside a barrel where cycling them through would be pretty fast and simple. The overall weight of this pen is 46g, making it portable yet highly functional in emergency situation.
Designer : Mininch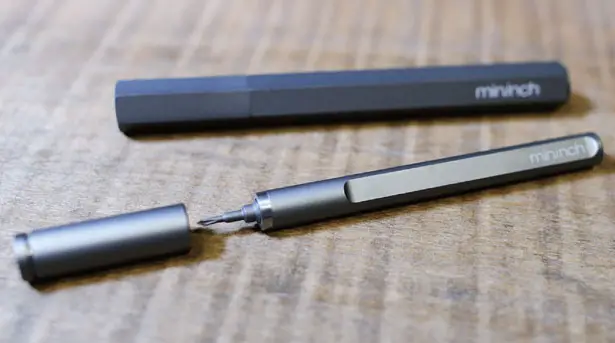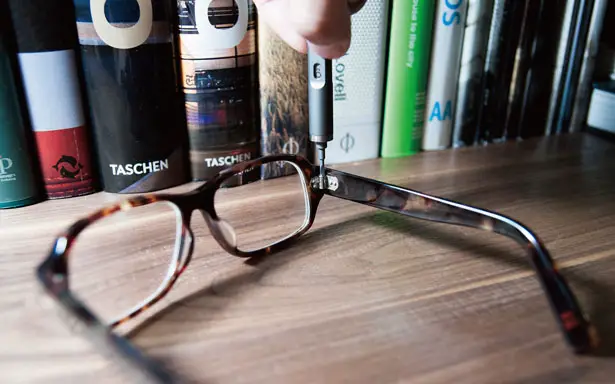 The bits' sizes and icons are printed on all sides and there's a window that shows which ones are inside. The cap is equipped with strong magnet to prevent the leads getting damage and protect you from accidentally stabbed. Each pen holds up to 5 bits inside its machined aluminum body with sand-blasting finish. There are 3 color options you can choose: Snow Silver, Gunmetal, and Champagne Gold.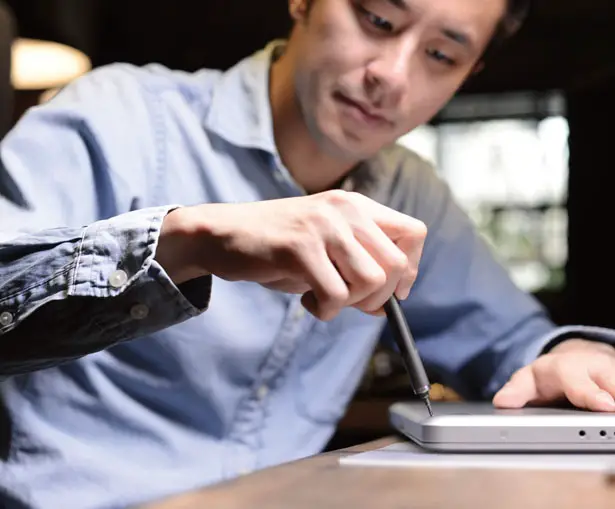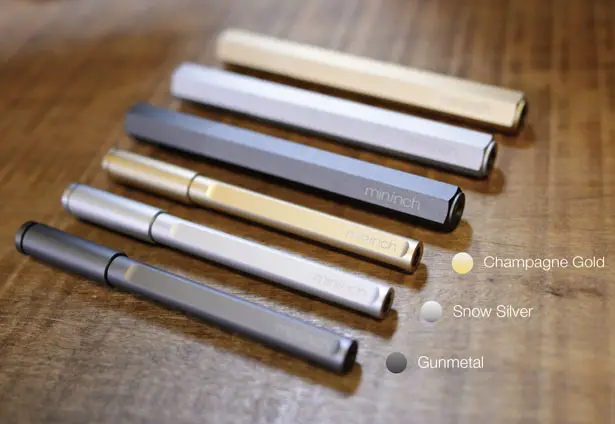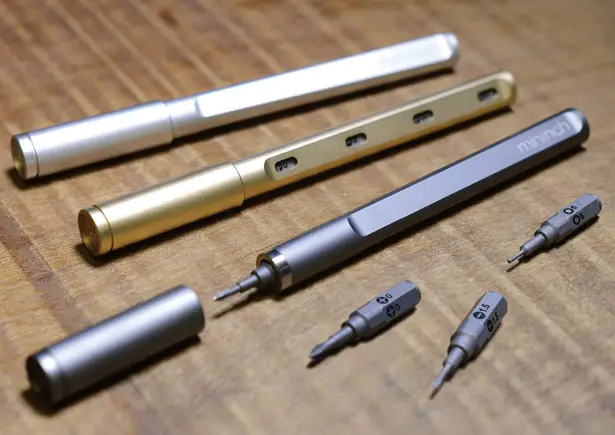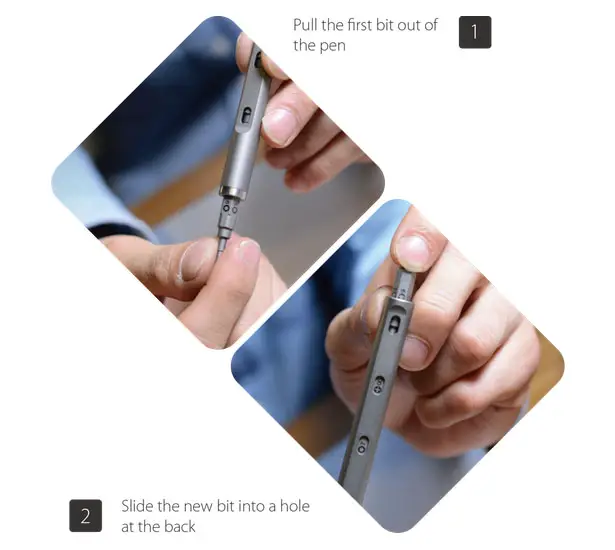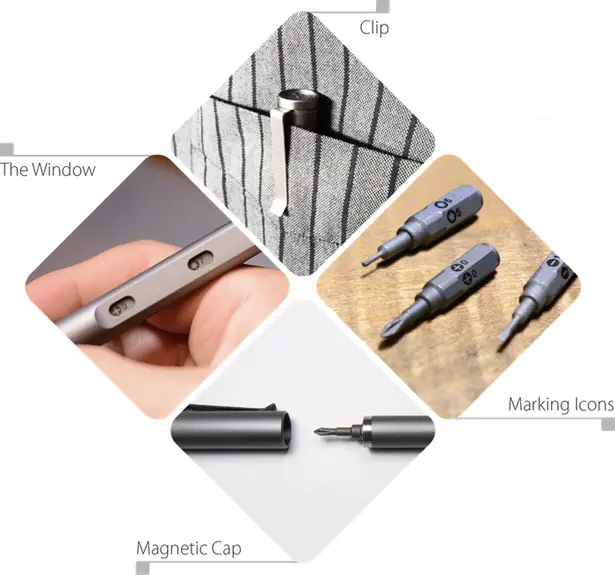 Tuvie has received "Tool Pen Mini" project from our 'Submit A Design' feature, where we welcome our readers to submit their design/concept for publication.
---