Breaking the conservative loop, Locus swings its inimitable orbit by synchronizing the idea of time tell, wall lamp and art decor. This Locus clock is using a simple hyperbola as the hour and minute orbit, two motion wheels are attached to the hyperbolic case and controlled by magnetic mechanism, as they swing along its locus, the instant time, is thus showed by the corresponding coordinate markedly.
The automatic lighting feature of the hyperbolic locus as well as the indexes in dark environment provides both decorative light effect and continuous time telling feature in any circumstance.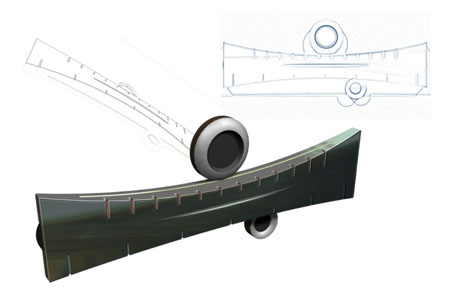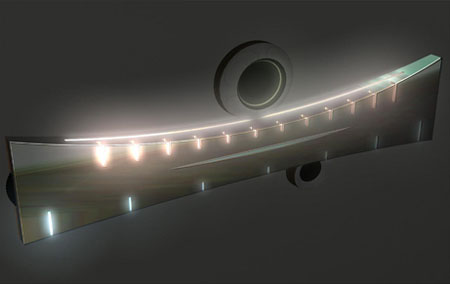 Designer : Stephen Mok
---
Honestly, looking at Evoke for the first time, we though this was the modern version of classic tobacco pipe. The company claims that this product is the first of its kind, Evoke is a handheld smart vaporizer that uses induction to vape, you can choose to us eLiquid, concentrates, or dry herb for the induction core. It has an onboard microprocessor that communicates with your smartphone through Bluetooth connection so that you can easily customize any settings and monitor the battery life.
Evoke uses induction heating, it's a method to create heat through magnetic fields. It works by passing alternating current through a copper oil to create a magnetic field. This magnetic field is then used to heat a special metal wick that vaporizes material, it's a durable and practical method, isn't it?
Designer : Loto Labs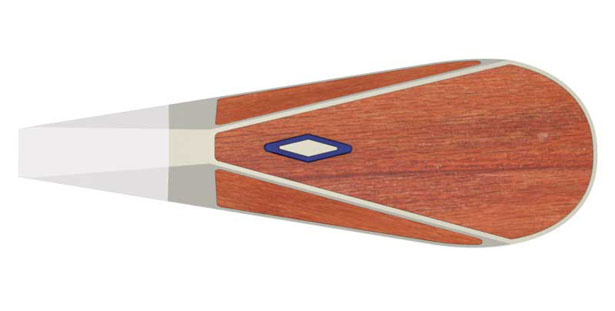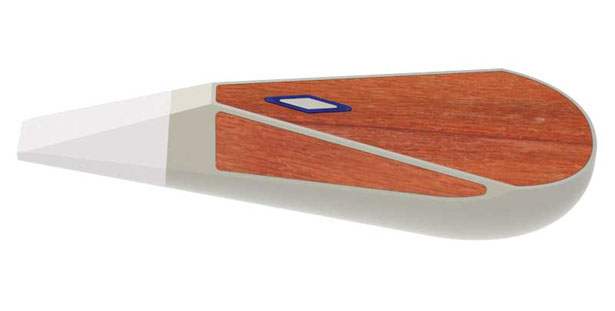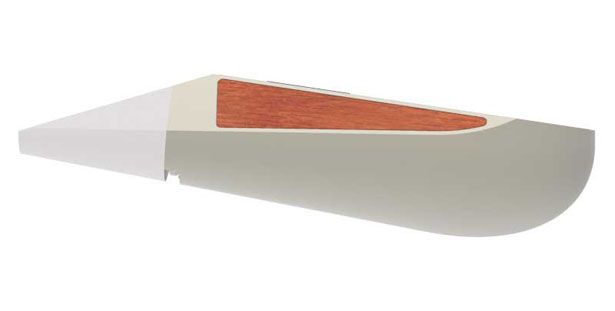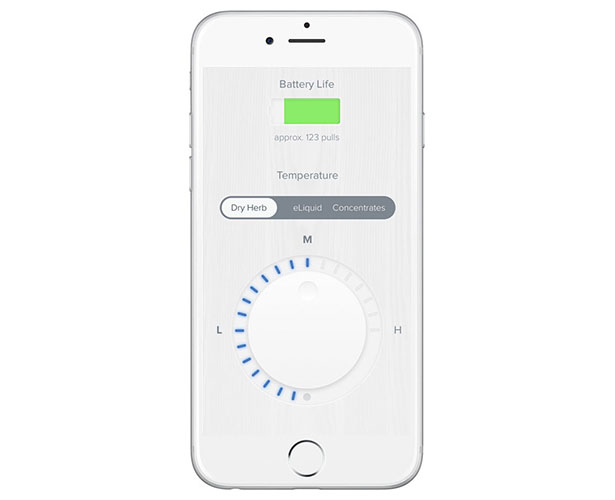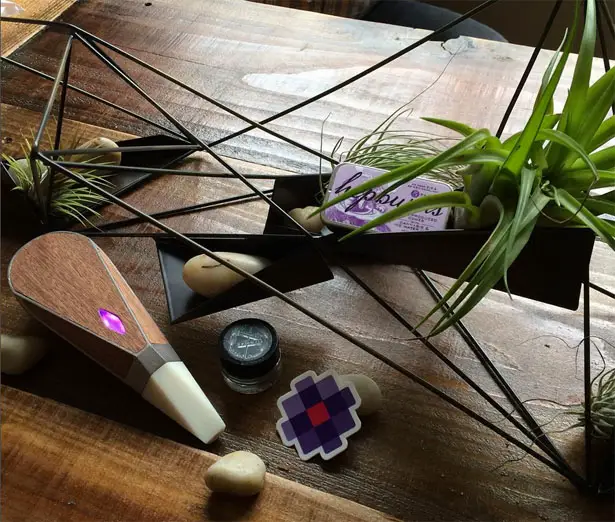 ---
Robotic Blocks are not just ordinary robotic toys for children, this robotic toy teaches children about logical thinking. This robotic toy consists of several blocks or modules where children are free to arrange in a way to create simple commands for the robot to do. Ethan Huber, a Chicago based industrial designer, identified the gap in our educational toy market. Yes, there are so many educational toys that teach children to develop logical thinking by programming but there are not many of them successfully attract and interact with children.
Designers : Ethan Huber and Haggai Levi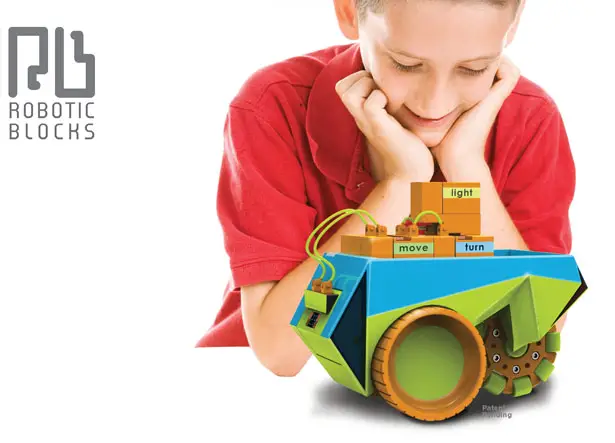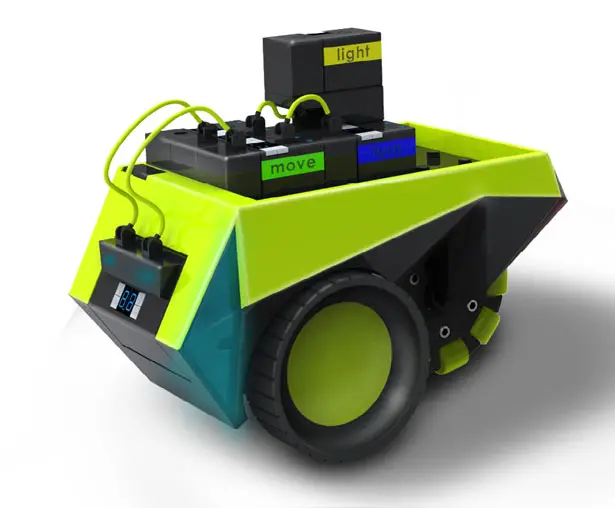 By arranging these Robotic Blocks, children can create their own version of robots as well as give them commands or instructions to execute. Each block has a limited set of changeable parameters which correspond to its function, such as move forward for 8 seconds, then another block to make this robot turn 90-degree, and so on. Who knows, these children might be the future Steve Jobs or Mark Zuckerberg.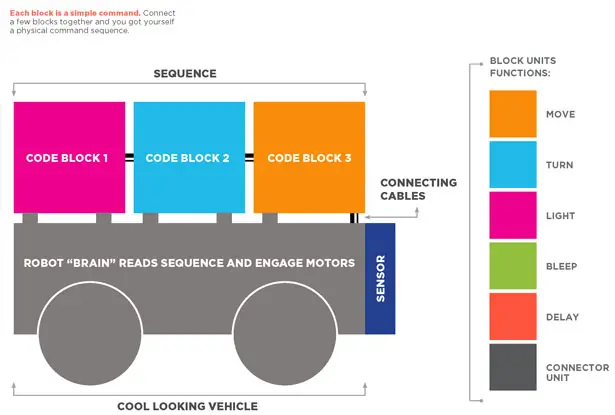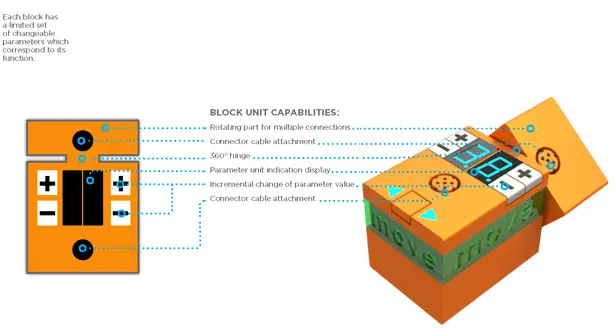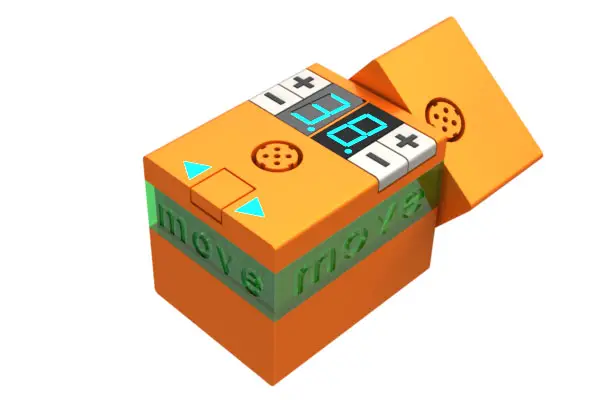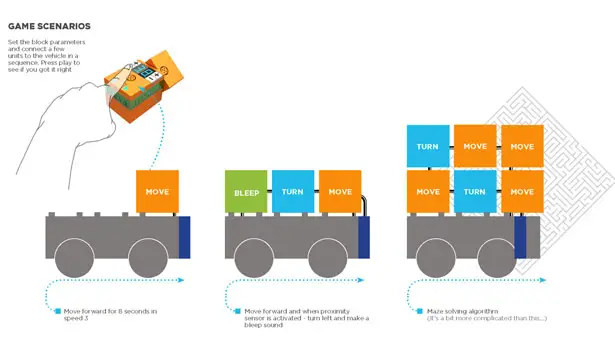 Click above image for bigger view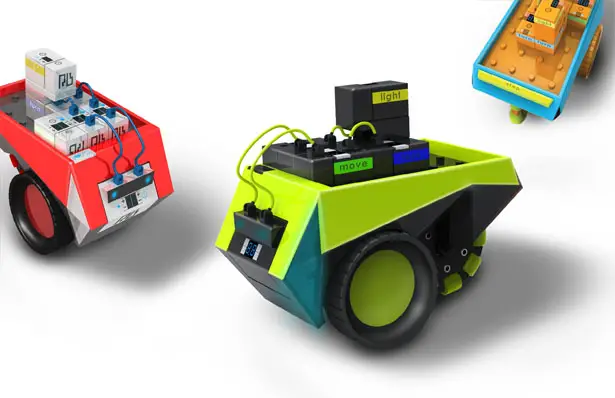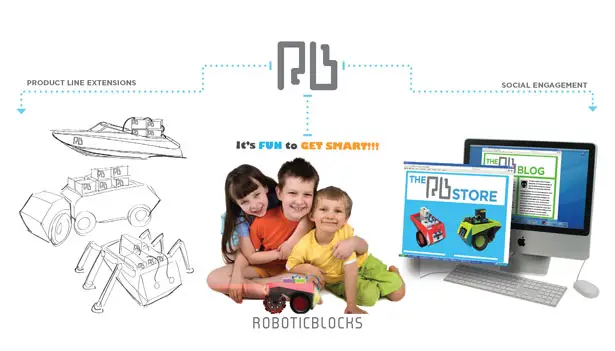 ---