Nimbus e-car is a conceptual car that looks like coming out of children's cars toy collection. It's a cute car designed for both short distances in urban areas and longer trips in a variety of terrain. It is equipped with hybrid engine that offers efficient energy consumption system for greater driving range with better energy saving compared to all-electric cars.
Nimbus features 130Kw (180hp) electrical engine lithium-ion battery powered that works side by side with a micro combustion generator which constantly charges the batteries. In order to withstand a wide variety of terrain, this concept car is built with strong and lightweight materials such as aluminum, carbon fiber, and titanium, these materials help to optimize energy consumption to 1.30L/100km. Part of Nimbus' careen is covered with solar panels to use sun's energy for its advantage. The regenerative brake mechanism allows this car to be able to recover and save kinetic energy.
Designer : Eduardo Galvani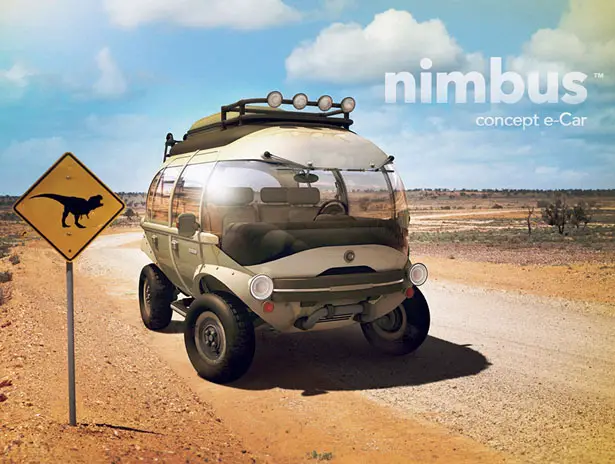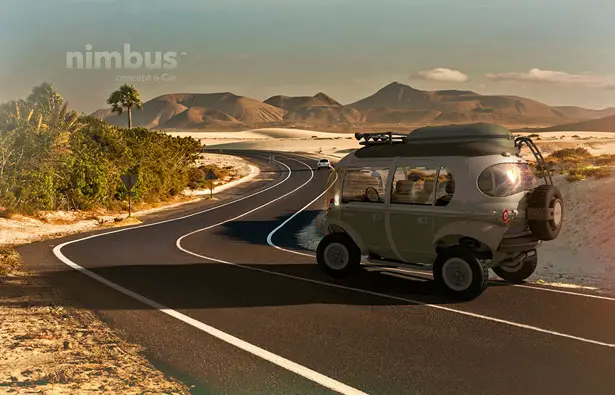 Depending on the environment, you get to choose 4 driving modes to improve the range and energy consumption: Standard Trip, Energy Saver, Faster Cruise, and 4WD. Nimbus is equipped with Hidraulic Steering Wheel and adjustable seats, this combination allows for comfortable driving position. The Obstacle Detection sensor and a Back Camera provide driver with better parking experience.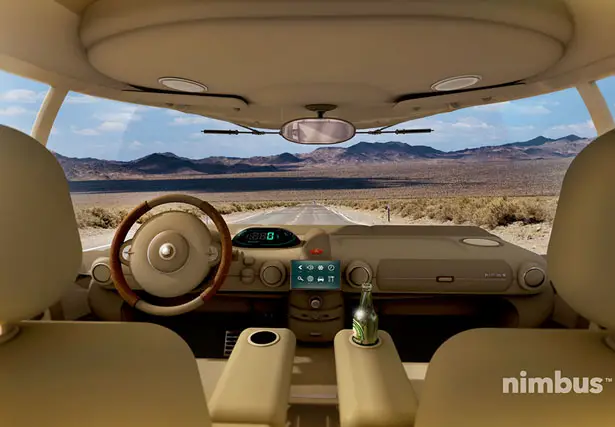 Nimbus can carry up to 5 passengers, protected with side protections bars and 6 airbags. The layout has been designed to ensure Virtual Safe Position where all seats are elevated. The Multi Function Convex Driver Dashboard is made with flexible screen to allow a clear view of essential information for the driver such as GPS, batteries level, Velocimeter, engine temperature, and many more. Using voice commands or touch screen display, driver can adjust functions on the display anytime.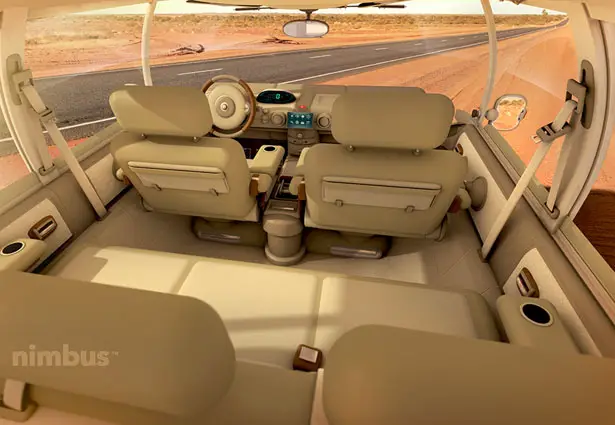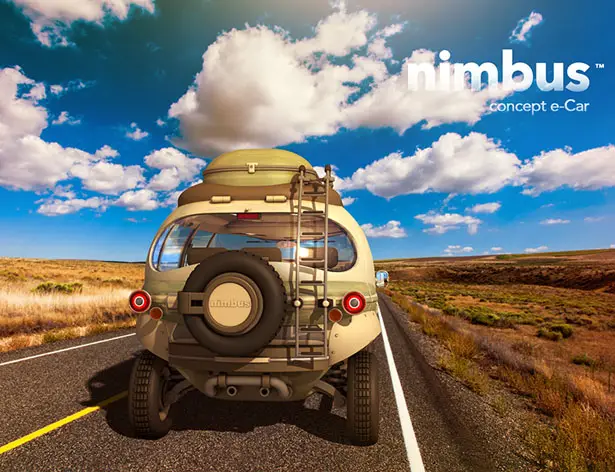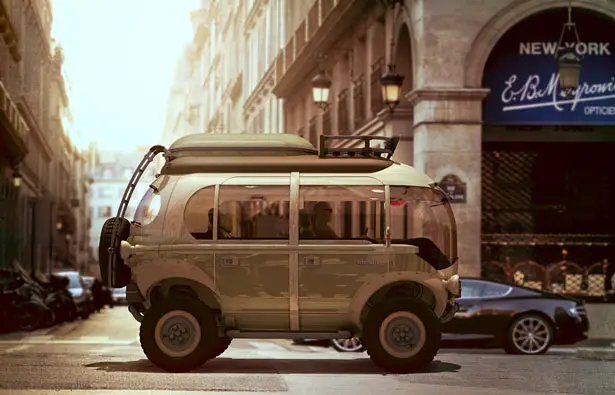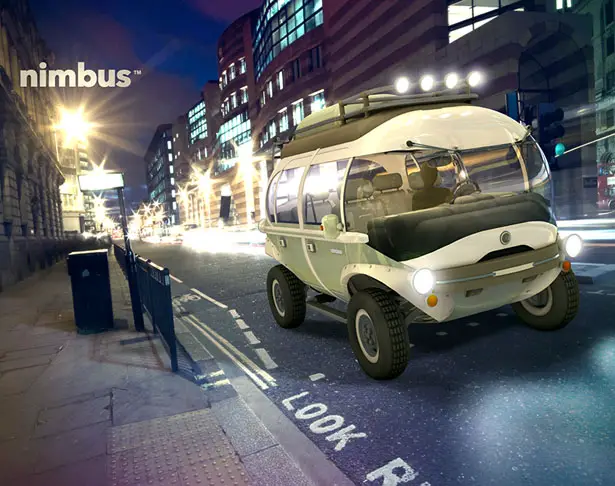 ---
A high quality hair straightener is always a need for everyone, specifically for the age group of 25 to 35 years. A hair straightener should aim at people who feel young and mobile, always follow the newest trends, want to show up, have a strong feeling for quality and are very much conscious about personal care. Most of the competitive products are pretty conservative as well as low in quality since all of them are basically using the same technology. In this situation, The Snooc is different due to the automotive styling, wireless technology, high quality materials, and the vital spring- system instead of metal, connecting both portions and being gathered in the form.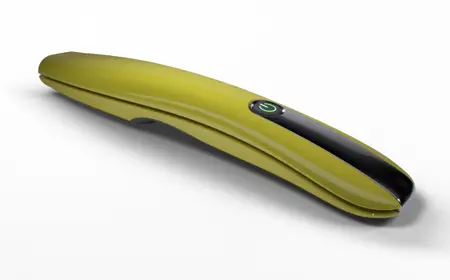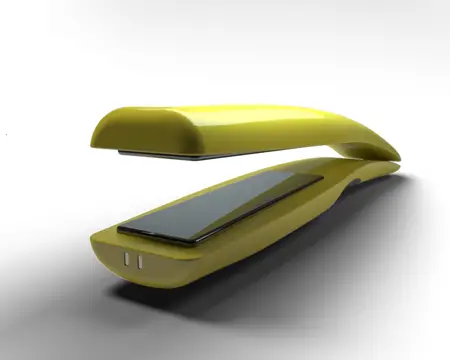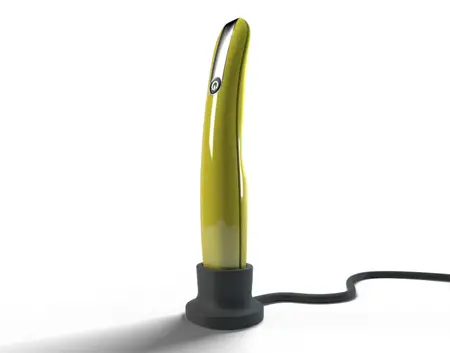 Designer : Bluelarix Designworks Team
---
Medical researches have shown that burnt food is always harmful for human body and are linked with the expansion of cancer cells. So, in order to keep your food unburned, you need to swirl it regularly which reduces the possibility of your food getting burned. Rolly Cook is a portable oven concept that can efficiently do this for you allowing more convenience and extra time to use for other purpose. This handy tool reduces the risk of burning your food in an innovative and well-designed way. It includes a central mechanism that spins two cylindrical containers on both sides. This continuous movement of the containers averts the risk of food burning.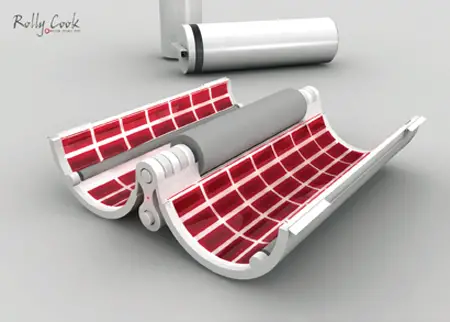 The outsider container has a series of heating panels that can be adjusted easily for a less or more intense heat as required for a particular type of food. For lower temperature cooking, tow containers are added together with the help of a clump forming a shape of a binocular. When its time to cook something in higher temperature, only one container remains functional. Rolly Cook is offering great convenience to the users with its compact shape, easily moveable and rechargeable features and will be appreciated by all range of people. This product is an ideal choice for outdoor use to enhance the enjoyment of a camping.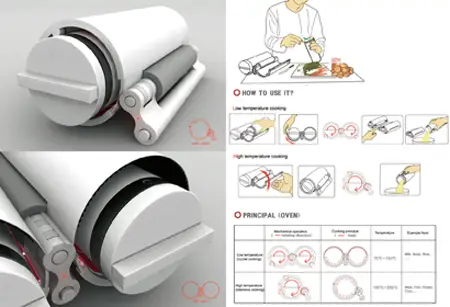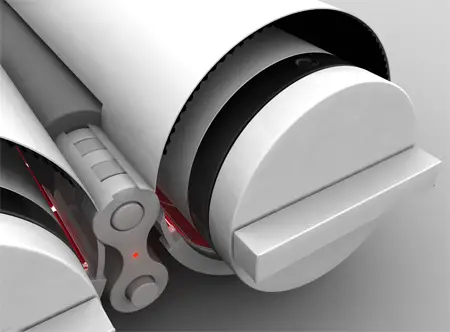 Designer : Jin-Young Lee
---