Do you see a car here? I don't. But then again, Ora-ïto didn't design another concept car, but rather a genetic transformation. After more than 3 years of collaboration with Citroën, he has come up with a future car that reunites more than 400 years of history, a reflection on the evolution of the mobility and the legendary know-how of Citroën. No one can describe Evo-Mobil better Ora-ïto himself, you can read his description below.
The ge­net­ic trans­for­ma­tion is a fact re­sult­ing from er­rors of copies dur­ing the cel­lu­lar di­vi­sion. When they are caused by in­ter­ven­tions, they be­come ex­treme­ly rare. The monu­men­tal sculp­ture cre­at­ed by Ora-ïto is the cross­ing of two ty­polo­gies, a ma­chine of the past and a cur­rent car, a sub­tle his­toric and so­ci­o­log­i­cal tes­ti­mony on the func­tio­n­al mo­bil­i­ty of the XVI Th cen­tu­ry mixed to the mod­ern world.
Designer : Ora-ïto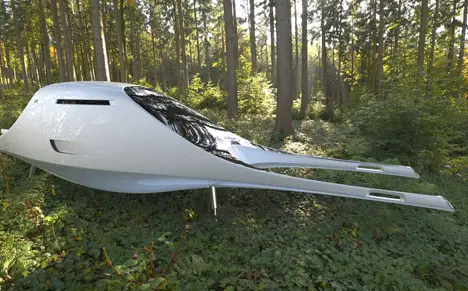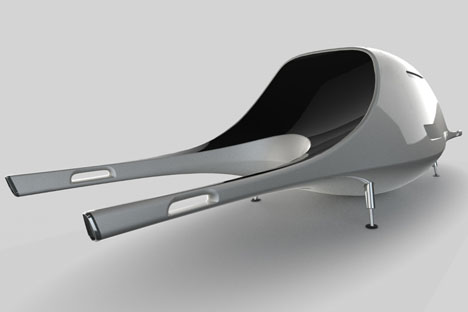 On the edge of the hy­poth­e­sis and the con­tem­po­rary art, this hy­brid ob­ject is based on the ful­fill­ment of child's dream with an ob­vi­ous com­mit­ment for the ecol­o­gy. In the vo­cab­u­lary of Ora-ïto, we find a re­al as­ser­tion ex­press­ing and re­al­iz­ing the imag­i­na­tion.

This cre­a­tion be­comes by def­i­ni­tion a vi­sion in op­po­si­tion with the ag­gres­sive uni­verse of the car in­dus­try. In­spired by the first Cit­roën car and based on his de­sign­er's com­pe­tences, Ora-ïto won­ders about the er­go­nomics of the in­te­ri­or of the first mo­bile mo­d­ule. He has worked on the codes, the DNA and the phi­lo­so­phy of this in­dus­try to mod­ern­ize it with the pos­si­bil­i­ties and the ex­ist­ing tech­nolo­gies. As­so­ci­at­ed to the re­search and in­no­va­tion de­part­ment of the dy­nas­tic Cit­roën, he has de­vel­oped a sur­pris­ing and un­ex­pect­ed sculp­ture join­ing all the pa­ram­e­ters and the tech­nolo­gies ap­pro­pri­ate for the uni­verse car man­u­fac­tur­ers, part­n­er of the in­ter­na­tio­n­al fair of con­tem­po­rary art of Paris (FI­AC).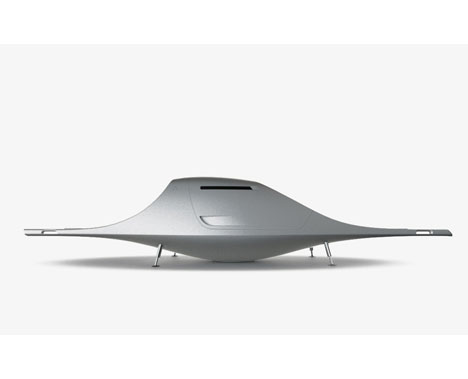 Bap­tized "Evo­mo­bil" he cre­ates a mono­typ­ic kind, which pos­sess­es on­ly sin­gle spe­cie. The term "ge­net­ic trans­for­ma­tion" is used to in­di­cate an ir­re­v­ersi­ble mod­i­fi­ca­tion of the ge­net­ic and hered­i­tary in­for­ma­tion. If the trans­for­ma­tion ar­rives up to cells then, it is passed on to the de­s­cen­dants of the mu­tant in­di­vi­d­u­al. This change can get a se­lec­tive ad­van­tage. This is the base of the pro­cess of the evo­lu­tion.

Ora-ïto has na­t­u­ral­ly imagined others mo­d­ules to join the ini­tial pro­ject. A cont­i­nu­i­ty of the imag­i­na­tion al­low­ing to mul­ti­p­ly new ac­tions and us­es of "Evo­mo­bil" as car op­tions. He has named this "plugs" which are in­de­pen­dent and can be con­nect­ed on the front and the back of the ve­hi­cle. In case, sev­er­al ge­net­ic trans­for­ma­tions com­bine, we can say they share a com­mon an­ces­tral ge­net­ic pool. Ev­ery pod is orig­i­nal and unique as a sculp­ture that al­lies the dream to the for­mal, the past to the tech­nol­o­gy. The idea to work sev­er­al en­ti­ties al­lows all the "ge­net­ic trans­for­ma­tions " to spread an uni­ver­sal mes­sage on the evo­lu­tion of the mo­bil­i­ty and gives to the car in­dus­try new di­rec­tions nev­er in­vesti­gat­ed.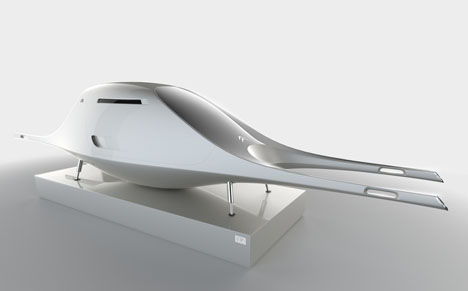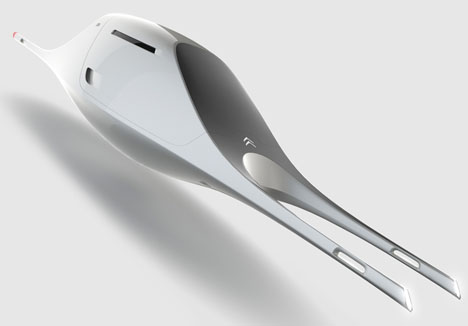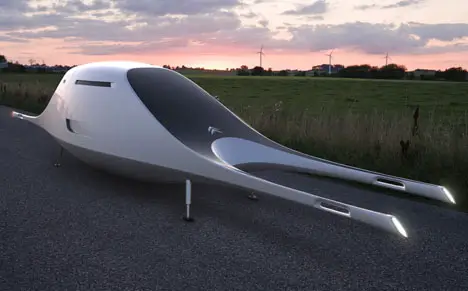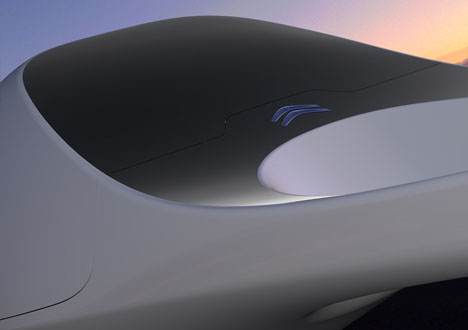 ---
Pininfarina Chords Concept was inspired by music, a futuristic sportscar that features similar vibration strings system which is produced by musical instruments. This car can transform any low frequency vibrations coming from those strings into energy, an innovative technology known as Mini Energy Harvest, developed at MIT.
The strings are installed to the car's exterior elements which are made in mahogany, carbon fiber and composite plastics are used for the body panels. The overall size of this car concept is pretty compact: 3,850mm (L) x 1,650mm (W) x 1,300mm (H).
Designer : Giampiero Sbrizzi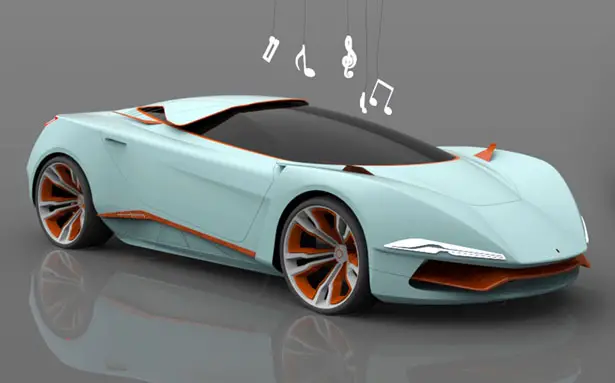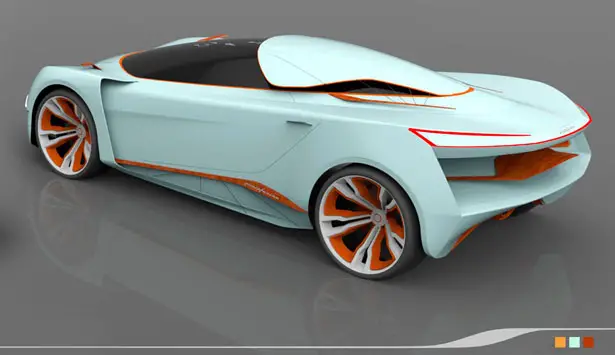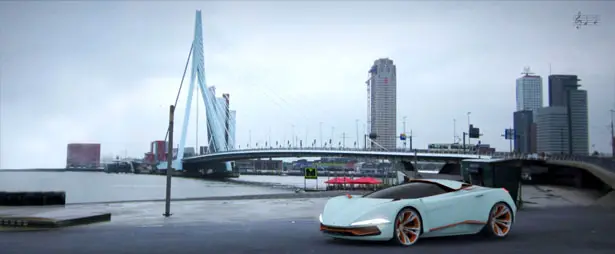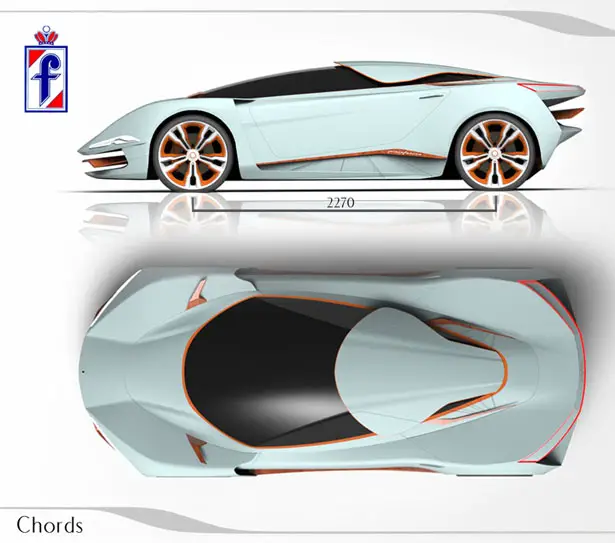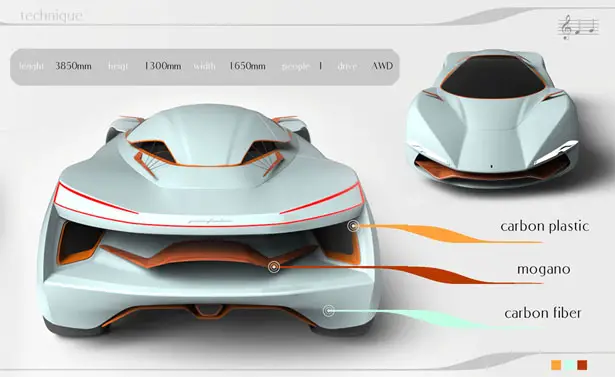 ---
When you live in a crowded area of a city that never sleeps, you have to deal with noise pollution every single day. This issue inspires an industrial designer to come up with Sono noise canceling system. It's a concept device that turns your window into an advanced noise canceling system simply by sticking it onto your window. It looks like a small speaker attached to your window but instead of emitting another noise, it eliminates and controls the sounds that pass through. Sono uses its concentric broadband antenna rings to harvest the energy of electromagnetic noise from Wi-Fi or other similar signals, in this way, it also reduce the level of e-smog pollution in your environment.
Many of us after a hard and long day in busy world, we would like to reclaim the silence of our home. Unfortunately, if you live in the city, it can be a bit difficult. This was what inspired the designer to come up with this project. Sono features pebble style device with its balance and warm aura.
Designer : Rudolf Stefanich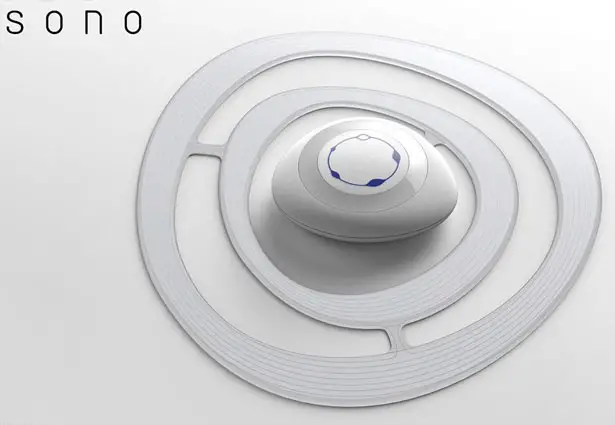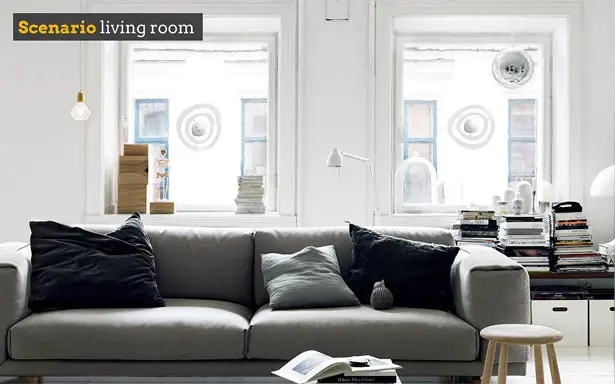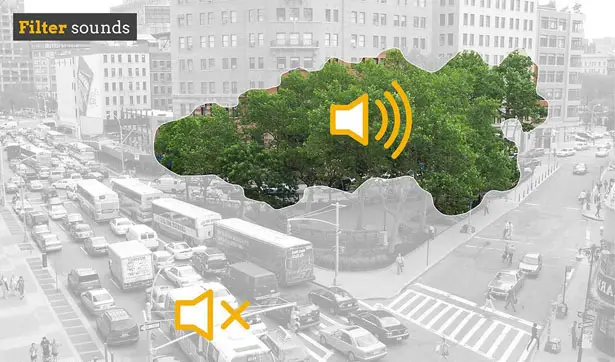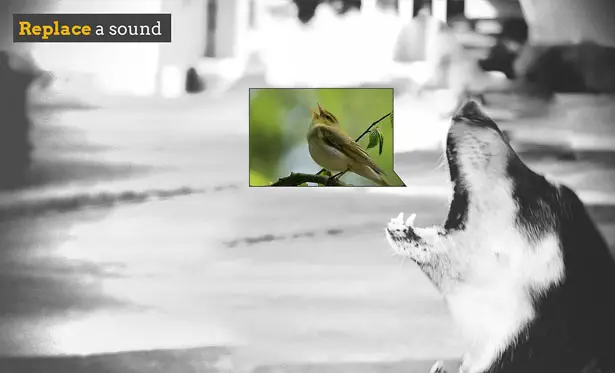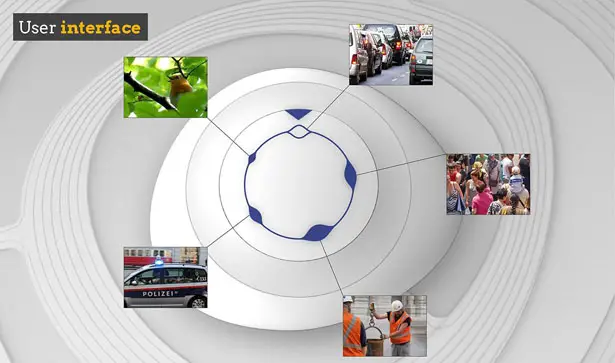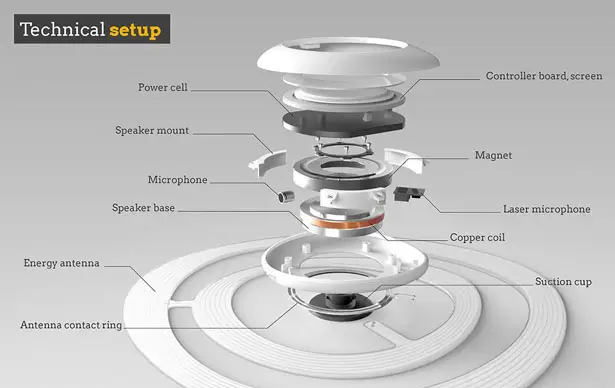 ---