The Turkish car designer Olcay Tuncay Karabulut has this vision of a halo closed cockpit. You can read his explanations below.
I made this Formula 1 2017 concept race car to visualize what F1 cars could look like with a new halo closed cockpit. I prepare additional rules on the size of the 2017, also referring to the different structure of a new halo closed cockpit. I am sending F1 concept car draws its size. Closed cockpits have been on the agenda for some time now, and the FIA institute has already conducted substantial research in this area. This project was started largely in response to a pair of accidents where drivers were hit in the head by debris from other cars. The then Ferrari driver, Felipe Massa suffered very serious injury in 2009 after being hit by a suspension spring while Henry Surtees sadly lost his life when he was hit by a wheel and upright during an F2 race.
We've lost track of how many times we've heard that and how many rule changes we've been through to make it happen. That being said, 2017's rules and the next year changes are admittedly radical, with cars to have more downforce than ever. One change that has been approved is for the tires to be slightly narrower than first proposed, because of concerns that the higher drag produced by the original concept offsetting all aerodynamic gains. So the idea now is for the tires to be 300 mm wide at the front and 400mm wide at the rear. Current tires are 245 mm wide at the front and 325mm wider at the rear.
Designer : Olcay Tuncay Karabulut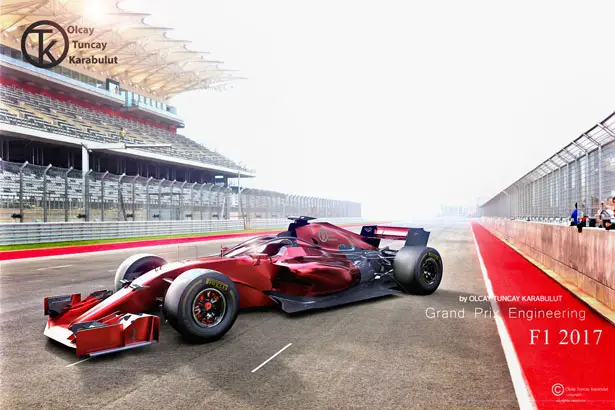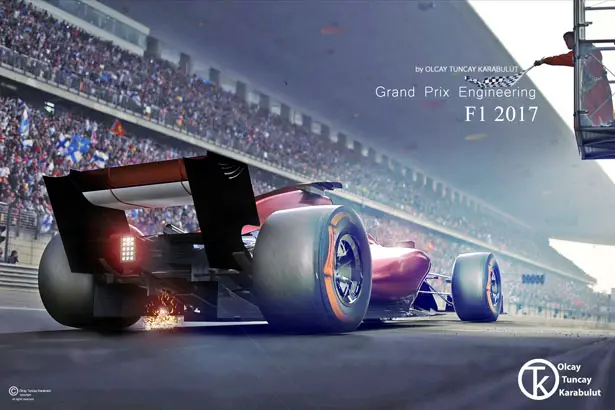 Tuvie has received this project from our 'Submit A Design' feature, where we welcome our readers to submit their design/concept for publication.
---
Urwerk EMC Watch is the perfect timepiece for you, control freaks. The company innovation and anti-establishment spirit has been channeled into a watchmaking Holy Grail: EMC. Electro Mechanical Control (EMC) provides you with world's first precision mechanical watch where timing can be both monitored and adjusted according to the user to suit their lifestyle. If you were not satisfied with the timing rate of your watch, simply touch a button to fine-tune at the perfect rate of your choice. An exclusive watch that is made from titanium and steel with satin finish, now you can get reliable and accurate data about your timepiece at the touch of a button, a functionality which until now has been preserve of professional watchmakers.
Designer : Urwerk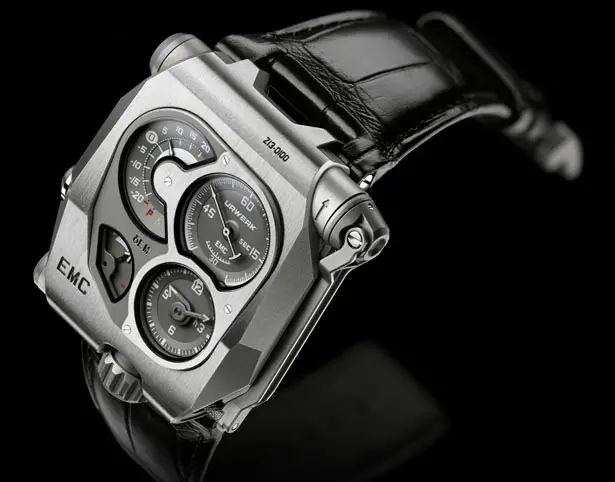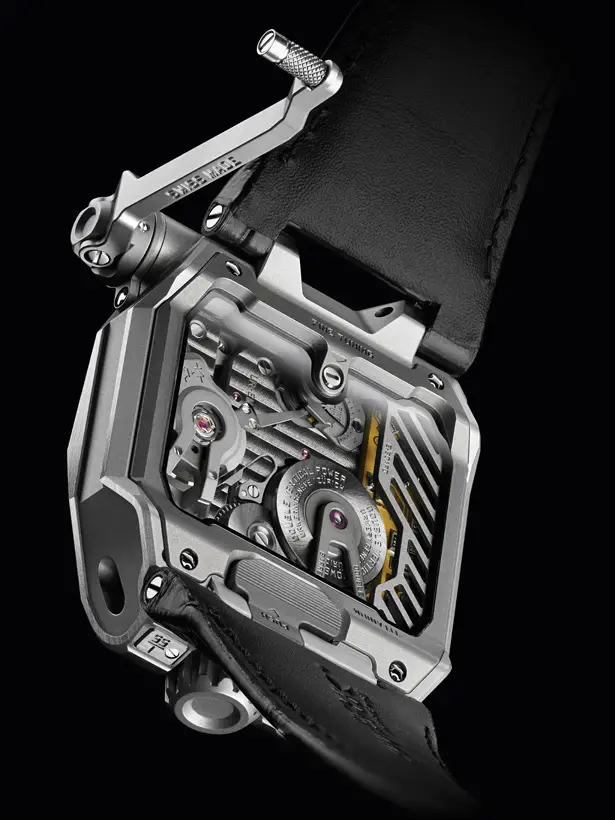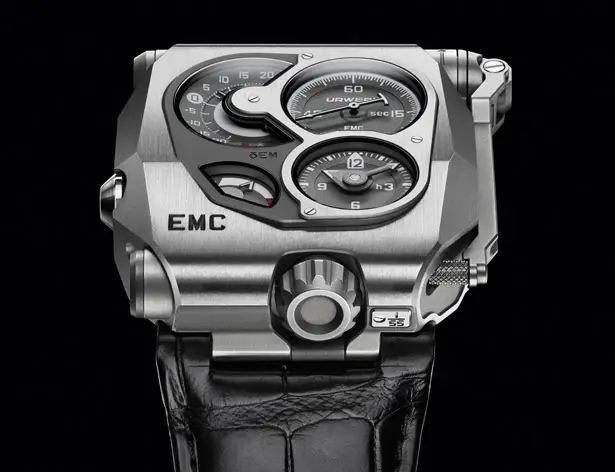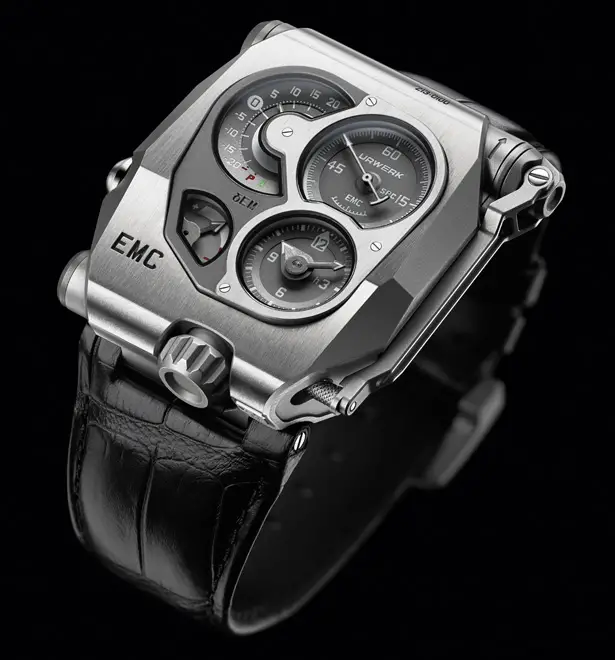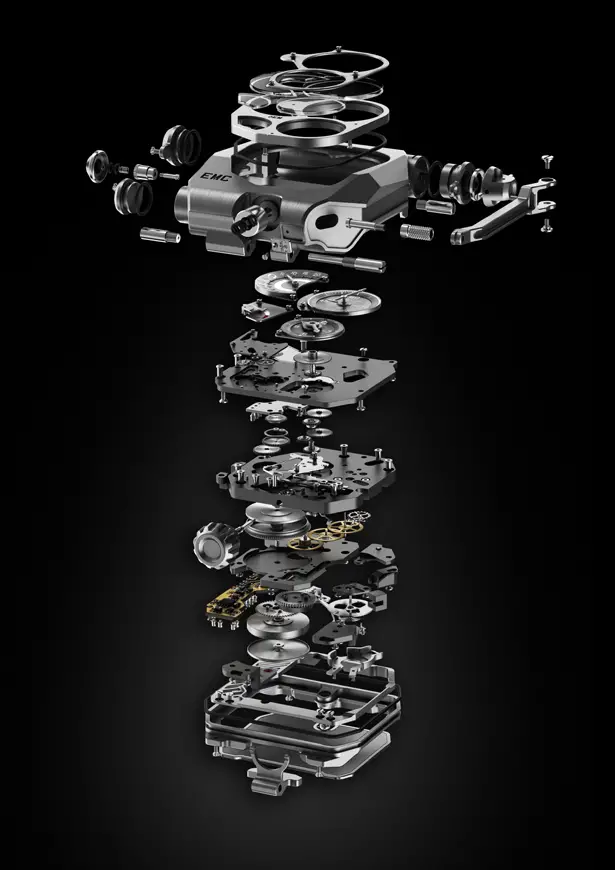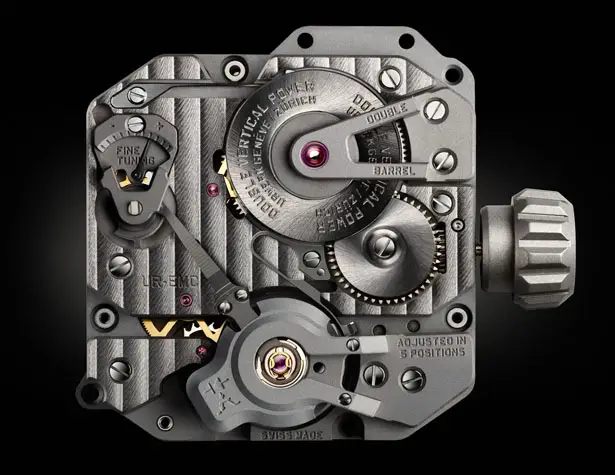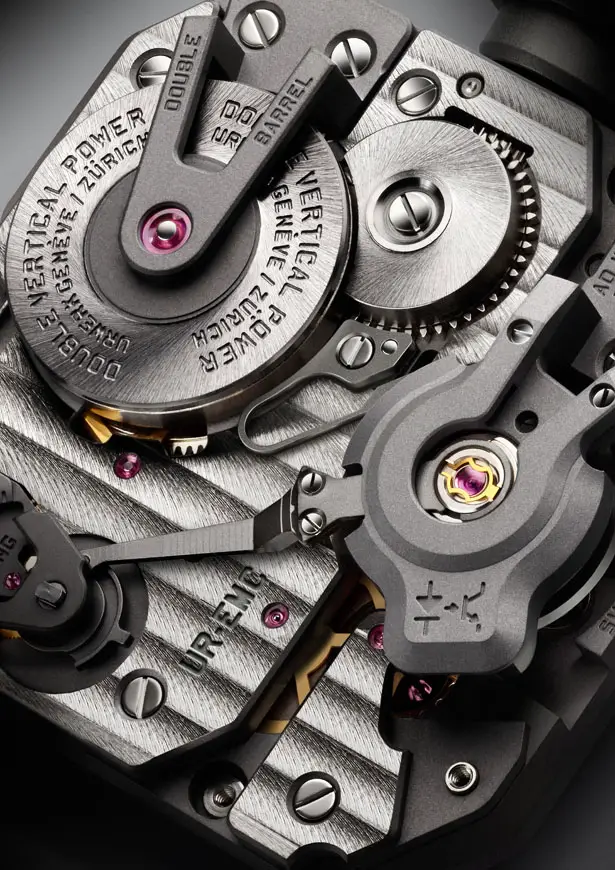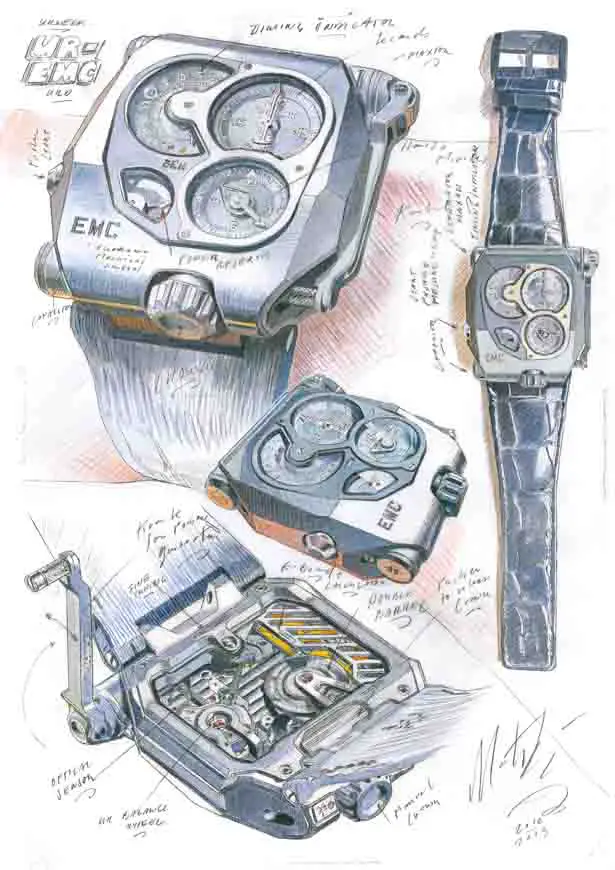 ---
The third product from the kitchenware range for Peel by HJC Design is a Toaster. Just like the coffee machine and the cordless kettle, this toaster features attractive design with cool blue light. It is said that this kitchenware range will be manufactured in spring 2012. This toaster has been designed with large slots in order to cater a wider range of bread types, a crumb tray and a manual plunger with automatic activation. The subtle blue LED bands indicate when toasting is in process, user can adjust the heat as they like. This appliance automatically shuts off when it's done.
The industrial design theory behind the Peel range has been driven by HJC's holistic design approach which integrates target user insights into the product design strategy. This user-centred design approach ensures HJC's product designs are optimised for usability, technical performance and aesthetic desirability.
Designer : HJC Design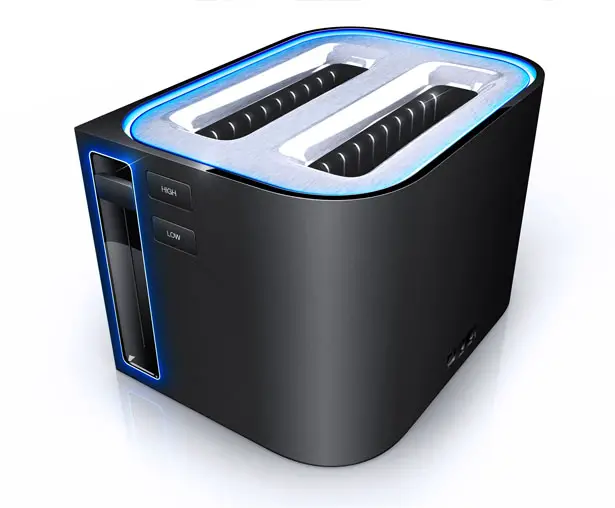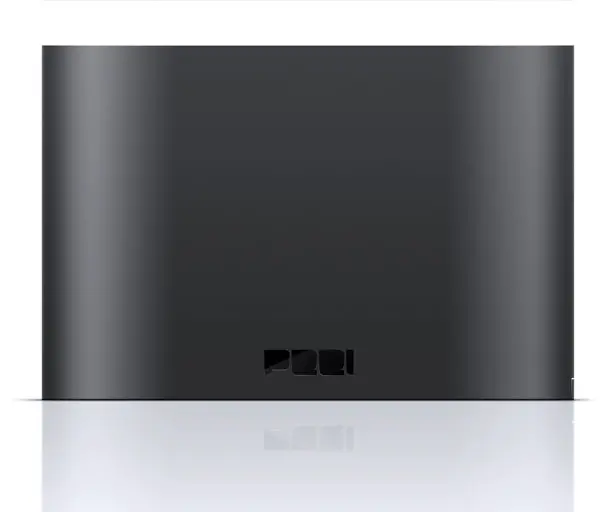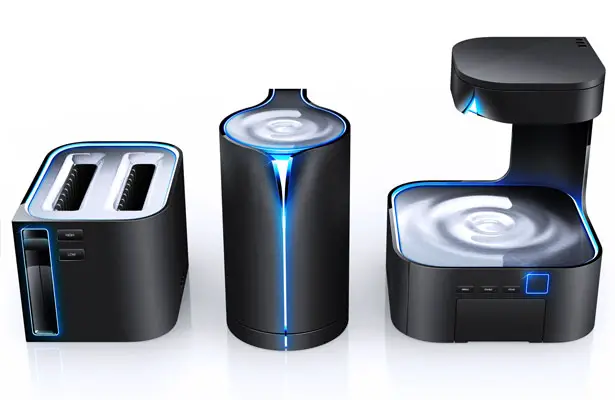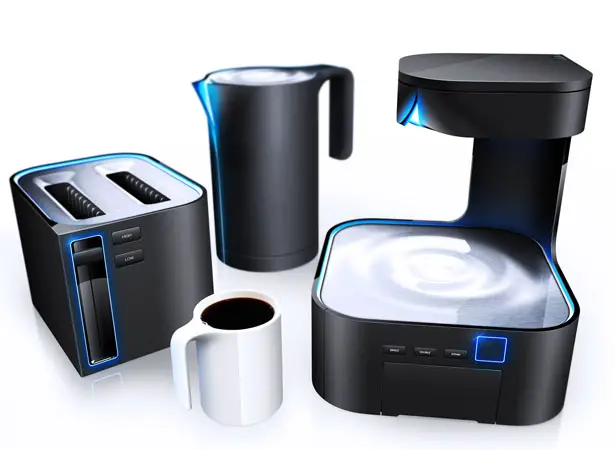 Tuvie has received "Toaster Design for Peel" project from our 'Submit A Design' feature, where we welcome our readers to submit their design/concept for publication.
---