SSSSSpeaker looks really cute with its collapsible design, making it highly portable and won't create bulk in your pocket pants. While in folded form, it has the size of a hockey puck, small and thin, you can keep it in your shoulder bag or pocket easily. Designed and manufactured by Aiia, this portable speaker transforms a utilitarian gadget into interactive entertaining object, it brings you to the next level of listening music .
This little music device features silicone funnel-like compact portable speaker that provides you with up to 8-hours of 3-watt rich sound. Its innovative form expresses its functionality very well, you can manage the type of sound simply by stretching the speaker for standard sound. You can also fold it to create more diffused sound or turn the face down for more subdued sound.
Designer : Aiia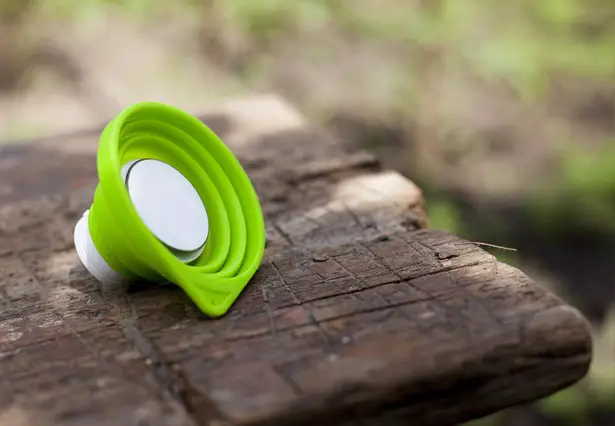 It can be connected to any device that has 3.5mm audio jack (laptop, mobile phone, music player, tablet, etc.). The high-capacity battery can be recharged using USB cable. SSSSSpeaker comes in bright juicy color options: pink, blue, orange, and green. Each one is constructed of silicone and ABS plastic, making it durable and feel good to touch. This product has been accepted as one of Red Dot Design award submissions.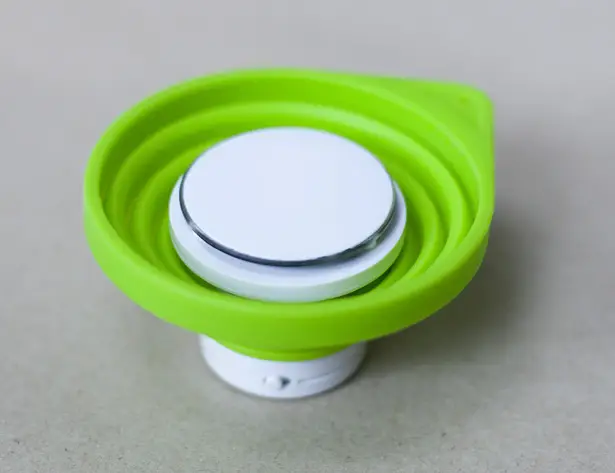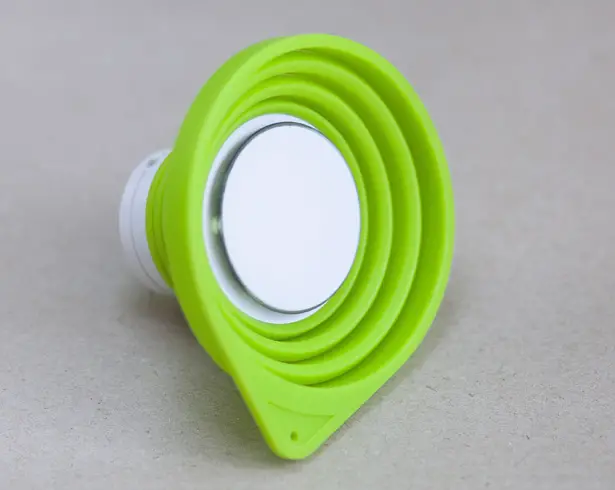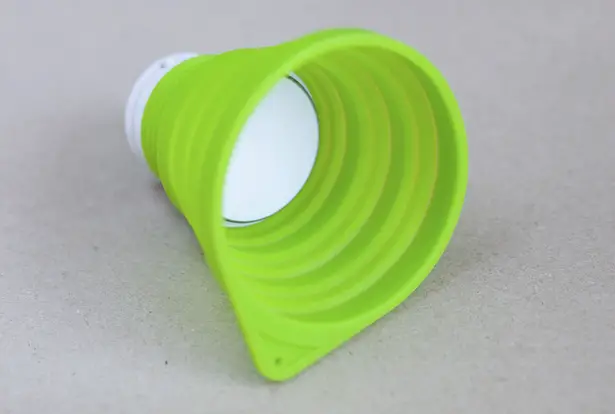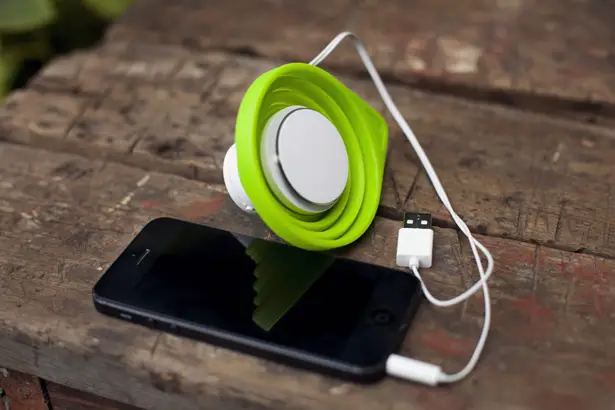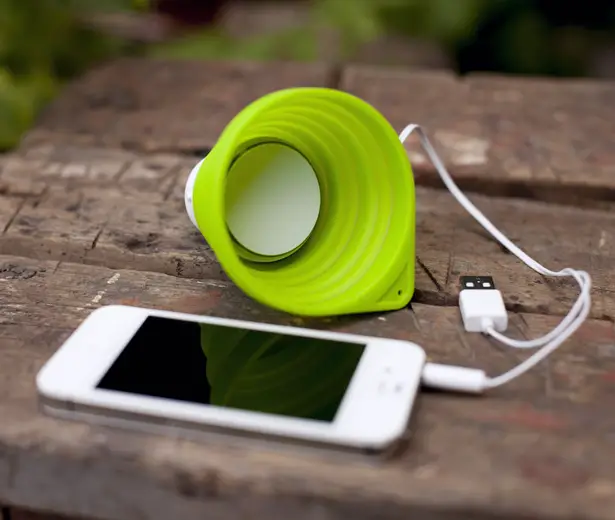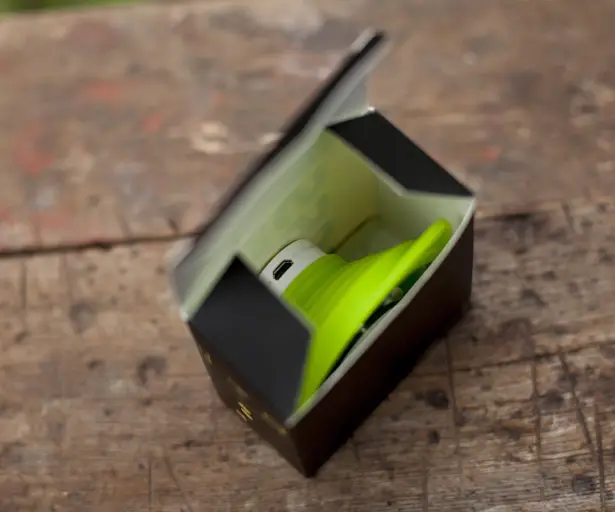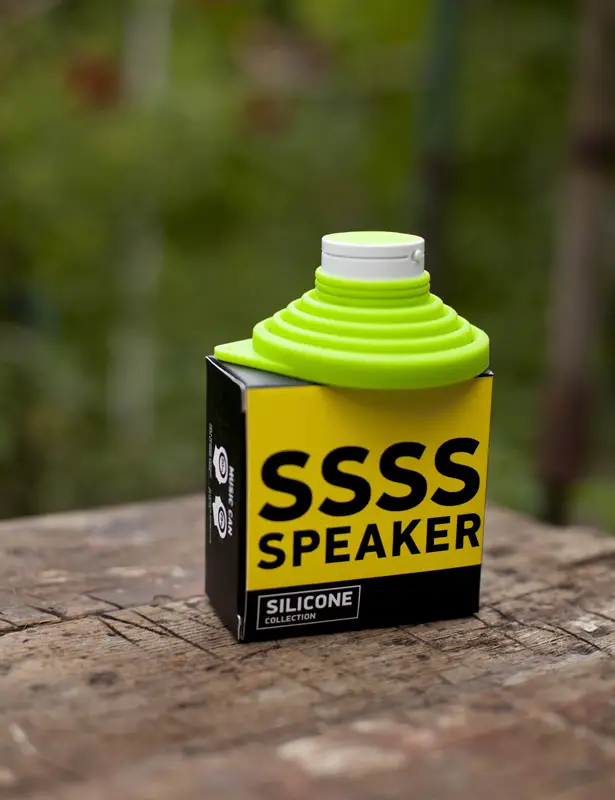 Tuvie has received "SSSSSpeaker Portable Speaker" project from our 'Submit A Design' feature, where we welcome our readers to submit their design/concept for publication.
---
KAIST has designed Armadillo-T, a compact foldable micro electric car that makes parking easier at busy hours. It folds in half when parked, making this car an ideal alternative for public or private transportation in an urban environment. Being stuck on traffic with your car releasing large amounts of carbon dioxide are familiar scenes for city dwellers, the team at Korea Advanced Institute of Science and Technology (KAIST) has developed a solution to tackle the issue. As the name suggests, it was based on a native animal of South America, Armadillo, a beautiful placental mammal with a leathery armor shell.
Just like the animal, this concept car imitates the animal's distinctive protection characteristic of rolling up when feels threaten by predators. Armadillos hide themselves and capable of shrinking their own body to almost half.
Designer : KAIST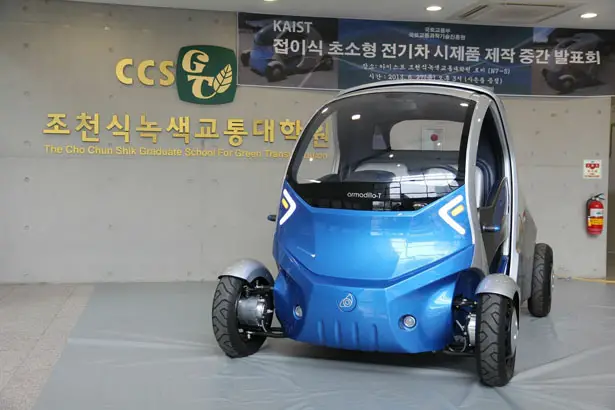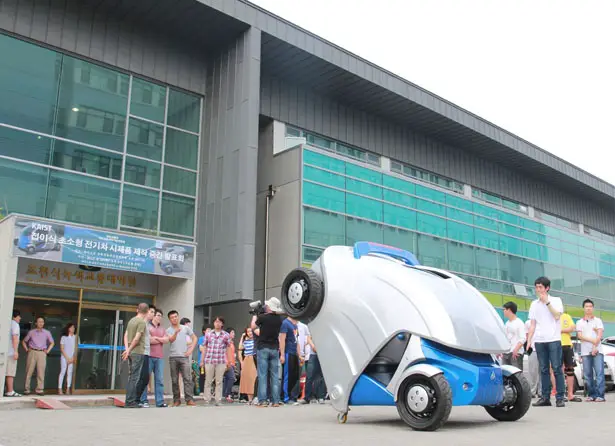 Armadillo-T features 2 seats, 4 in-wheel motors, 13.6 kWh capacity of lithium-ion battery pack which is housed on the front side. When folded, this car looks pretty compact, it takes just 1/3 of 5-meter parking space (standard parking space in Korea), thus, allowing 3 more Armadillo-T to be parked in one parking space.
The board is equipped with many smart features such as cameras to eliminate the need for side mirrors or remote control connection with your smartphone. This car can reach a speed of 60km/h and using 10 minutes fast charge, it can run up to 100km.
---
This tumbler is so cool that we can't resist to post it here for you to know. LEGO has finally released a new member in its Ultimate Collector's Series, it's Batman. Lego Batman tumbler features cool, ultra sleek batmobile, it also comes with Batman and Joker minifigures.
The challenge here is that you have to build the tumbler, well, we are not surprised, it's Lego!. So, are you up for the challenge? This version takes inspiration from the iconic vehicle which we can see in Batman The Dark Knight Trilogy. You can construct this almost all black armored vehicle highlighted with new color LEGO elements, there are also brand new LEGO front wheels. This tumbler features amazing details, checkout the interior, adjustable top wings, armored exterior, and also the cute Batman and Joker minifigures. The tumbler measures over 5" (15cm) high, 15" (40cm) long and 9" (24cm) wide.
From : Lego [Buy It Here]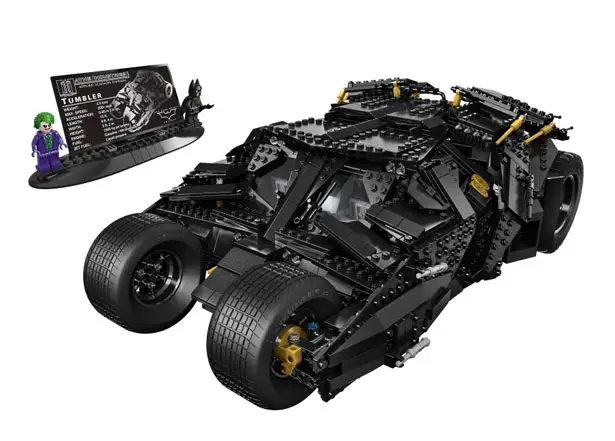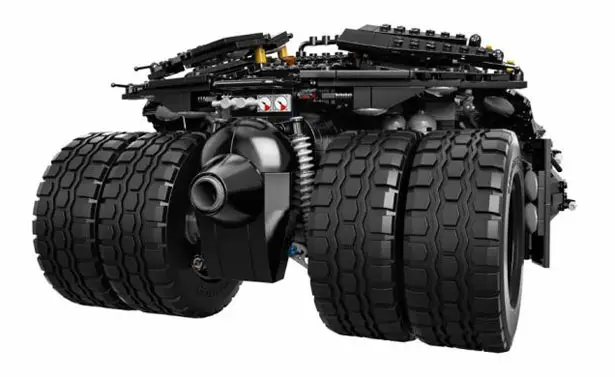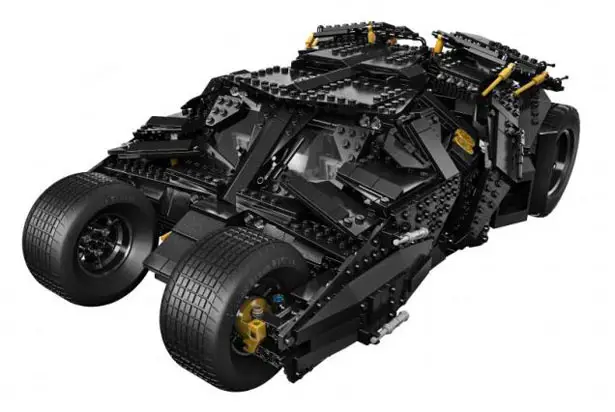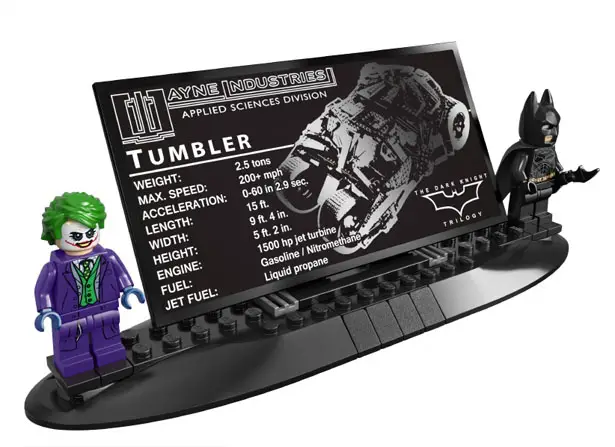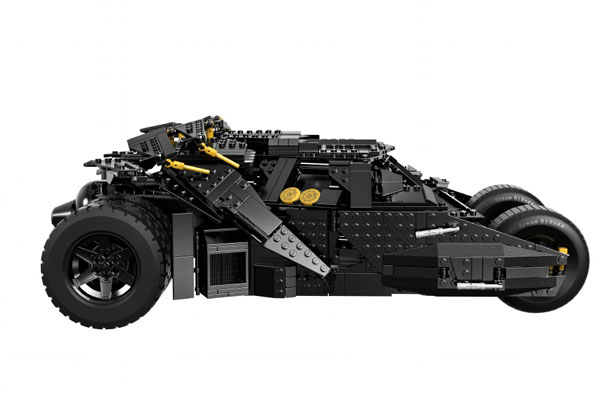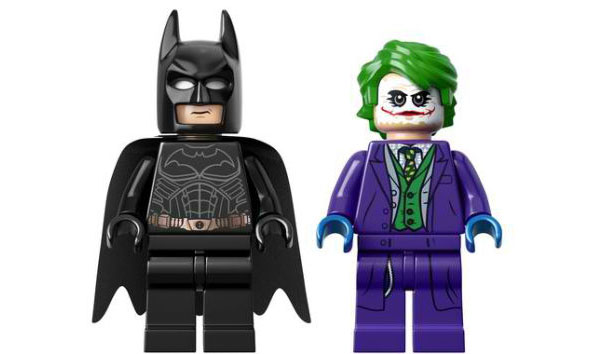 ---