Weezy is a stereo system gadget designed by Italian industrial designer. It allows you to listen to music stored in your mobile devices directly through your stereo using bluetooth connection. Plug Weezy in your stereo system, it will find bluetooth signal from your mobile devices. You are free from cables and connectors. Too bad, Weezy is shipped only in Europe.
From : Weezy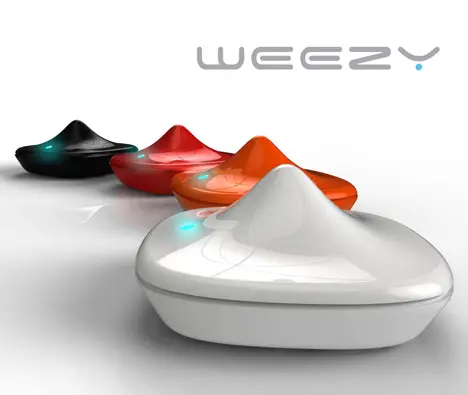 [Press Release]
Made in Italy is back as Ultramodern Vintage.
The world-renowned Italian industrial design finally debuts in high tech. The project creator is particularly proud about it, since he believes high tech mirrors the soul of Italians, lifestyle gurus who love music and are fond of items blending style and usefulness.
This new high tech product, designed and manufactured in Italy, is called weezy, and it allows us to listen to music stored in our mobile devices directly through our stereo.
Music. weezy gives new life to our stereo systems, allowing them to reproduce the playlist of our smartphone or notebook through Bluetooth connectivity. Its shape and light weight are studied to obtain top sound quality.
Comfort. Unlike docking stations, weezy allows us to unplug, setting us free from cables and connectors.
Design. weezy is not one of those electronic devices we are always trying to conceal. It is made to be shown and enjoyed. Its vintage profile, permeated by an ultramodern essence, fits perfectly both young, colourful homes and sophisticated, Zen environments.
---
Can you ignore the possibility of using privately owned vehicles within metropolitan areas getting prohibited all over the world by 2032? An industrial designer, Jacky Wu envisioned that scenario when car would be parked outside and the only accessible vehicle into the city would be personal bicycles. That's why he designed the innovative Volkswagen Mimio vehicle with most of the interior containing storage space for folding bicycles. The shape of this small 3 meter long two-seater is an outcome of his extensive research. To ensure better stability, the rear wheels of the car are clipped in slots and contain two engines to get maximum performance. This two engine construction ensures power distribution only when needed. The rear part of the vehicle contains a dynamo that generates power through the rear drag wheels to ensure prolonged battery life.
Designer : Jacky Wu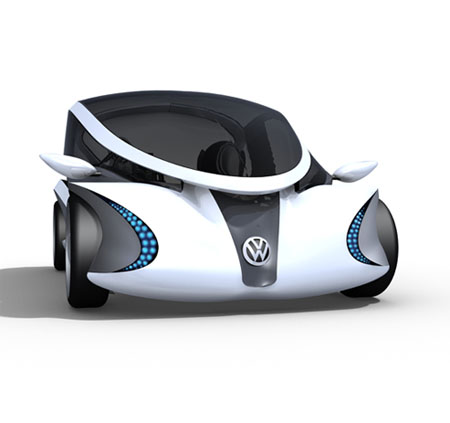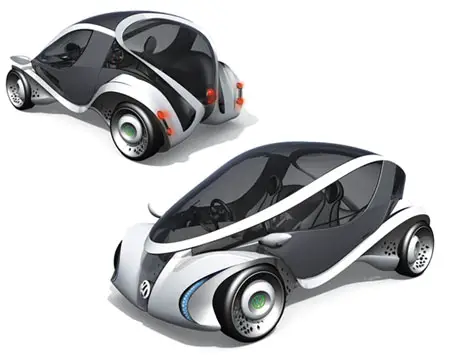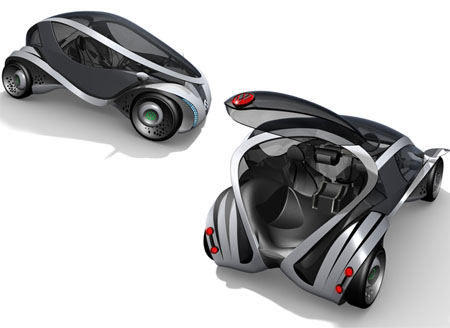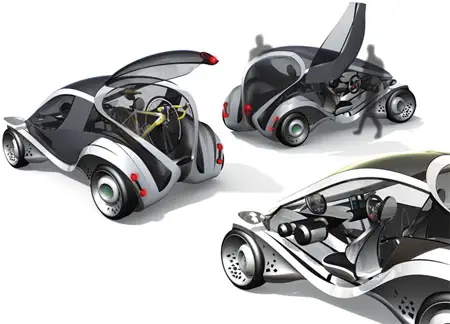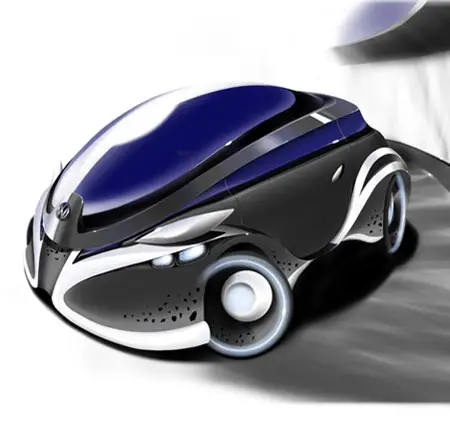 ---
This Urban Vehicle Project was a final project of Rudolf Mihu for his Bachelor's degree in product design. The reason why he chose to design this vehicle was because Rudolf is a fan of transportation design, but not in the area of engine powers, performances and cutting edge stylish design, but rather in its mobility related to our future needs. This project has been designed for congested urban areas such as Hong Kong, China, New York and so on.
After extensive researches, this Urban Vehicle project tries to answer many challenges which are given by our future society. It has to be sustainable, uses non-conventional energy source, lightweight, universal (safe for children, elderly people, physically impaired people, etc.), iconic, interactive, save parking space, adjustable and affordable.
Designer : Rudolf Mihu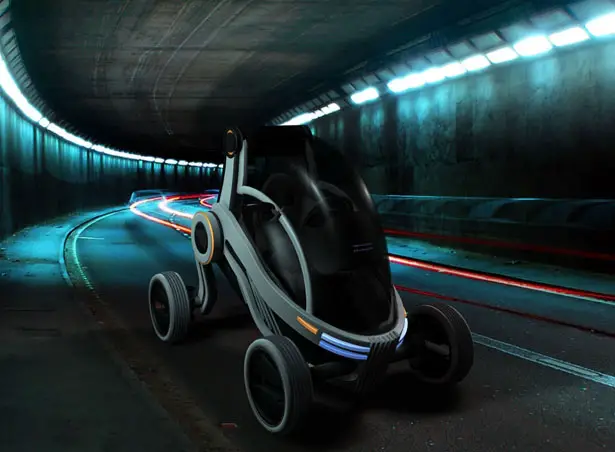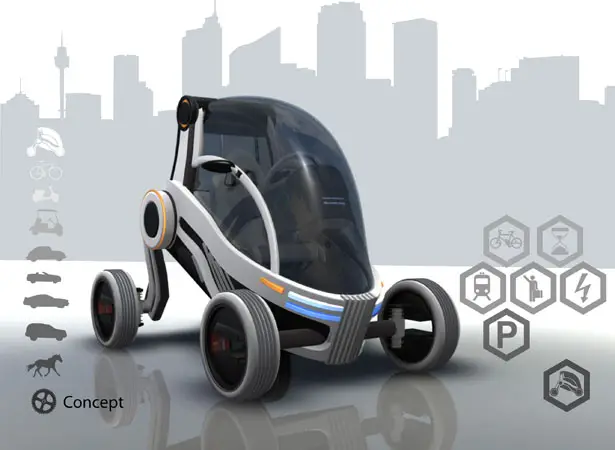 From this research, this product designer has made a conclusion that the evolution of transportation and mobility has always been dependent on and in line with the evolution of the infrastructure system. New vehicle design has always been the response for our needs of mobility and comfort as well as expressing aesthetic ideas, power, personality and status. In the future, we believe all vehicles would be integrated with technologies that enable constant communication between vehicles and external systems (such as intelligent road signs). The demand for small and compact vehicles would be rising because it requires less space and less fuel to get around.
This Urban Vehicle project is a hatchback electric vehicle without any door, user can access it through the front glass windshield (similar to bubble car). It has the ability to reach 80km/h and one charging time can be used for a mileage of 100km. The board and seat can be adjusted depending on the driver's needs. Although this vehicle is pretty compact, yet it's still have a small luggage space behind the driver's seat. We love the autopilot driving system of this Urban Vehicle Project which can be activated while in a smart highway system.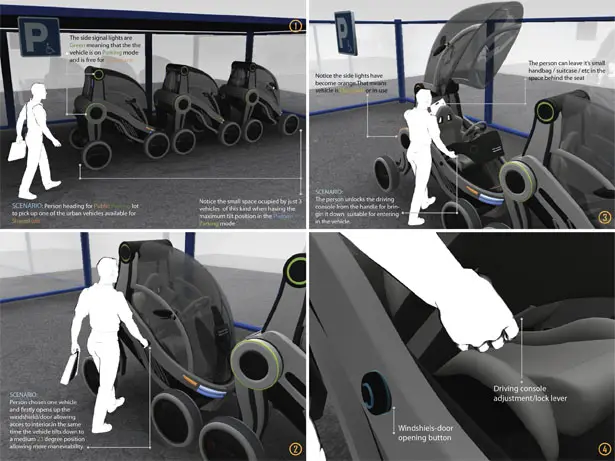 Click above image for bigger view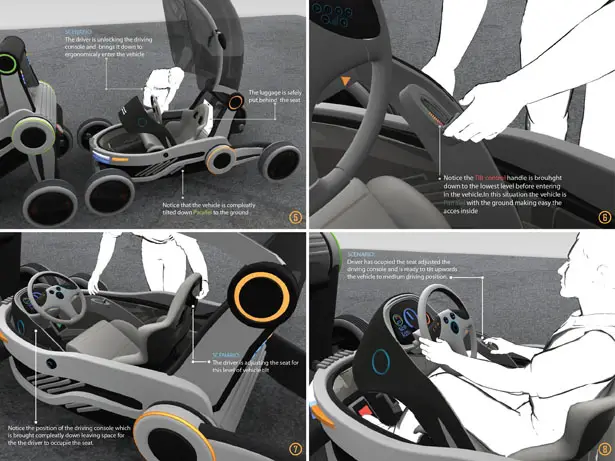 Click above image for bigger view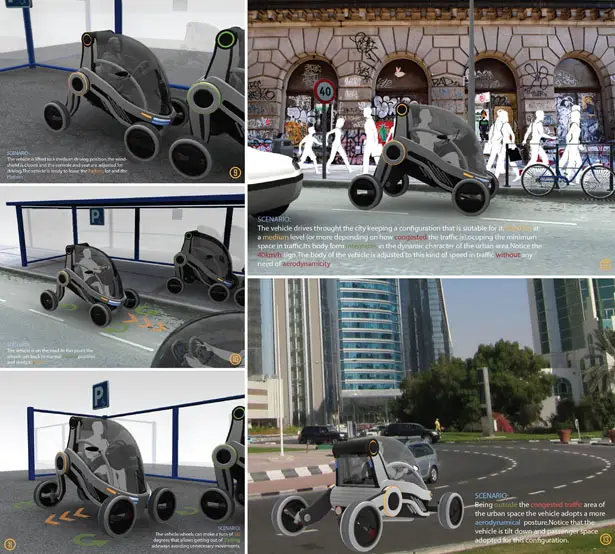 Click above image for bigger view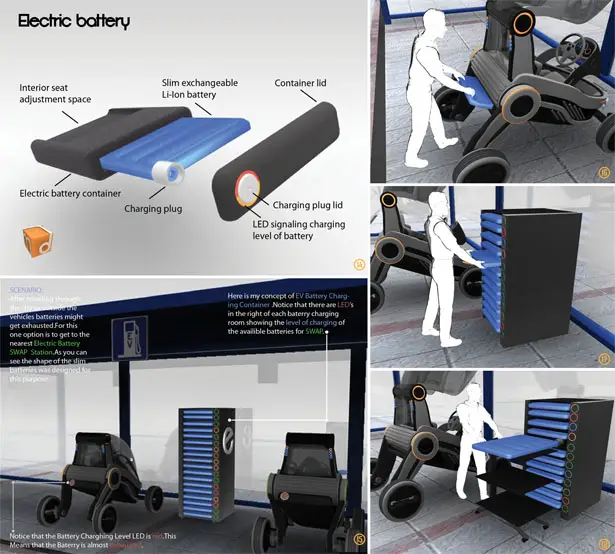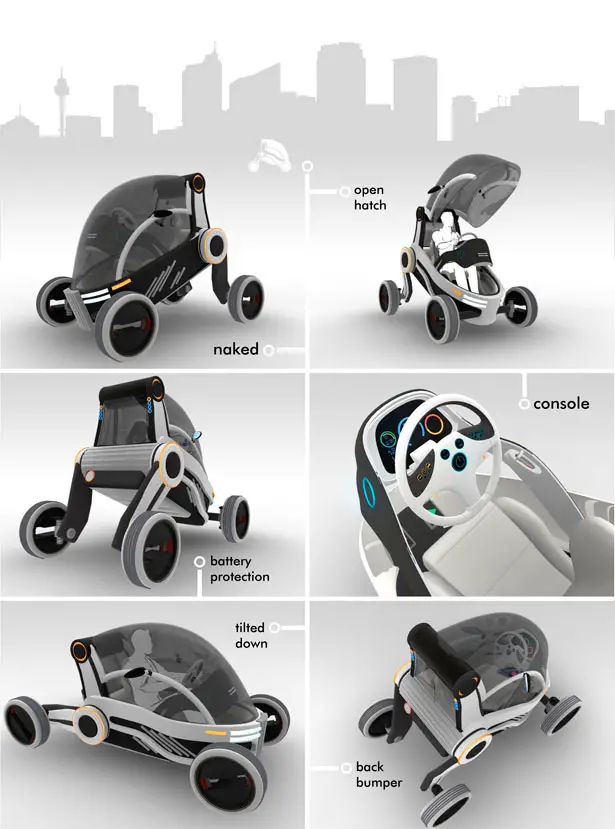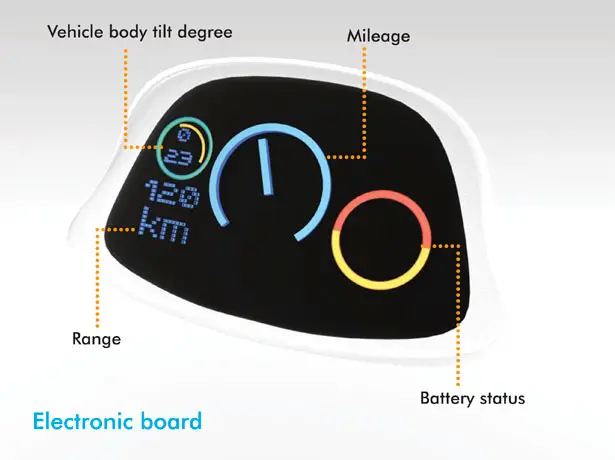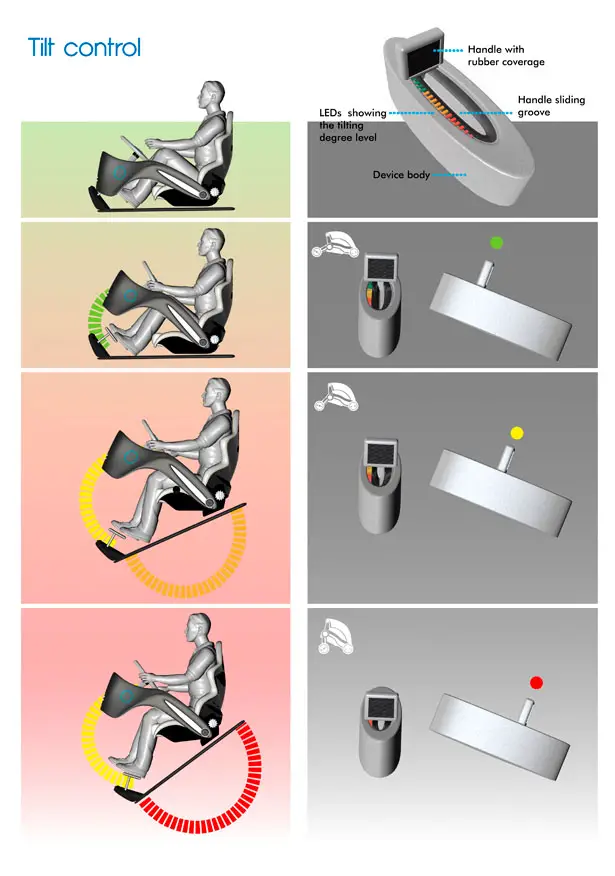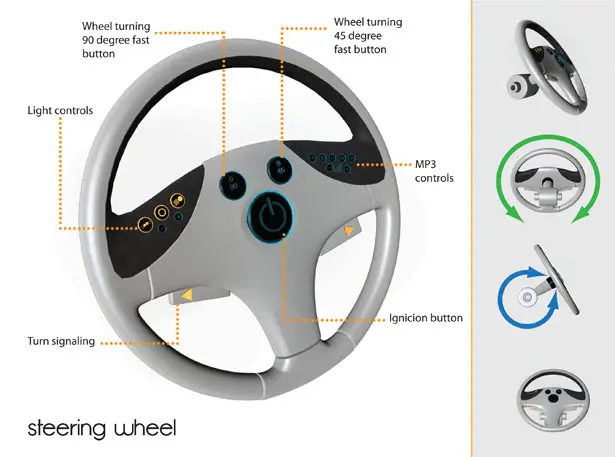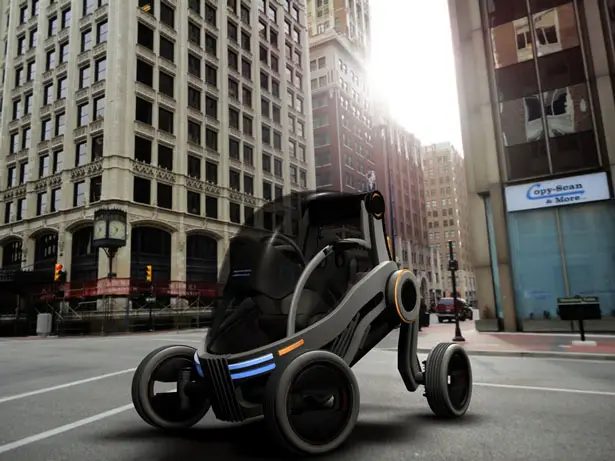 ---