GE Calorie Counter is a concept design of a future home appliance that helps you track calories the food you're going to eat, any food. It sounds like just imagination right, well everything starts with imagination. Matt Webster, the engineer behind this futuristic idea was inspired by his own wife. It was started when he wanted to give annual birthday surprise and asked his wife if she'd like an activity monitor as a gift. Well, his wife told him if it didn't automatically track the calories she ate, she didn't want it. There's no such device in the market, but lucky her, Webster is a senior scientists at GE's labs in upstate New York, this guy specialty is diagnostics and biomedical research. It sounded crazy and impossible, but this guy took the challenge.
Designer : Matt Webster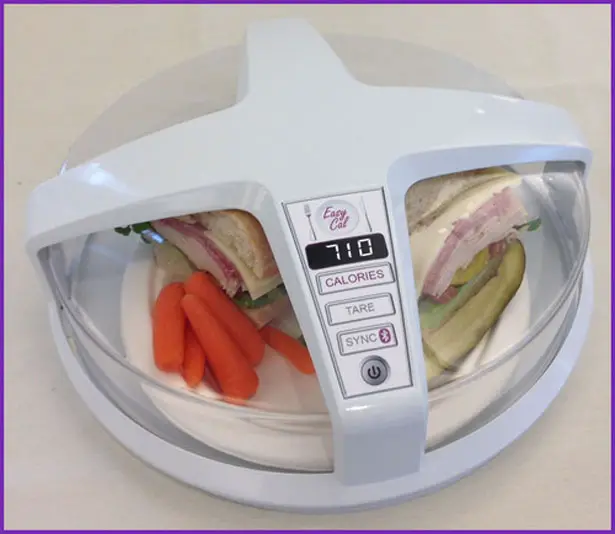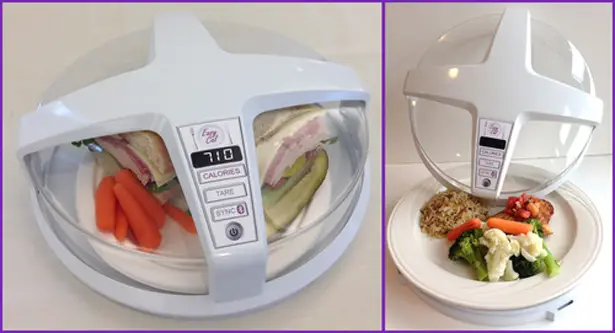 Researching through a massive food library compiled by U.S. Department of Agriculture, Webster and his team has boiled it down to a simple recipe that determines calories from a small handful of data points. They can use sensors and data points to calculate calories in any food. The analysis has enabled the team to write an equation that estimate calories in different food with just 3 simple measurements: weight, fat content, and water content. All the data of your food is gathered using advanced electronics and sensors, they shower the food with microwaves to detect fat and water. This guy really has gone all the way to create his wife's dream present.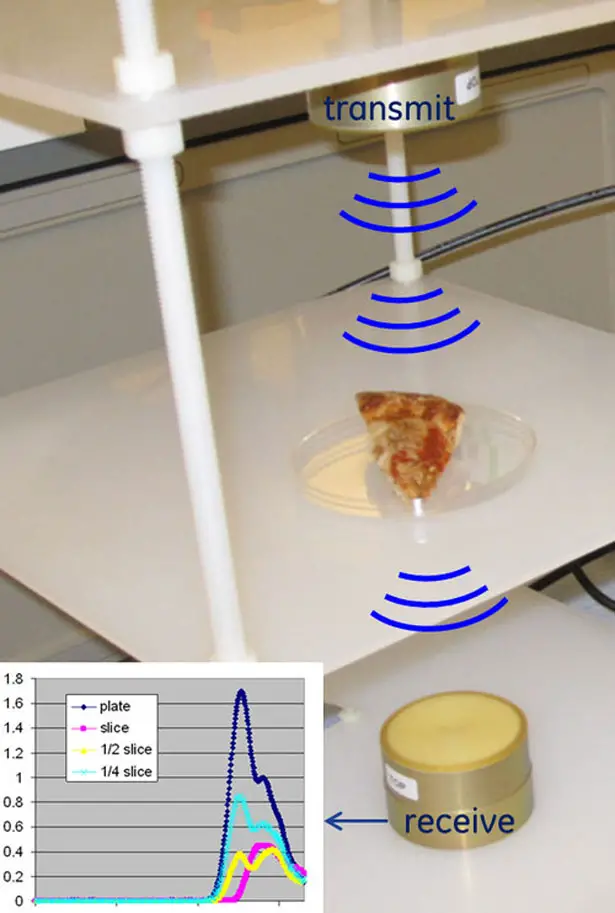 ---
The aim of this new telephone design is to create a timeless and beautiful products. There are four new telephones, they are colombo one, colombo two, big and sandy eco. The designer intention was to create a family products that are visually timeless without blindly following current trends. The challenge from SunCorp Communication is to reestablish a visual relationship between earpiece and mouthpiece, while still at the same time incorporating all of the technology required of today's modern telephones.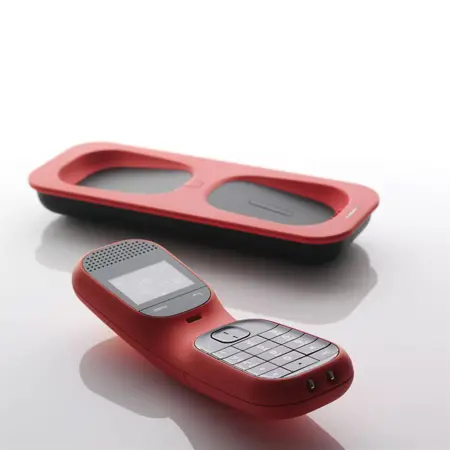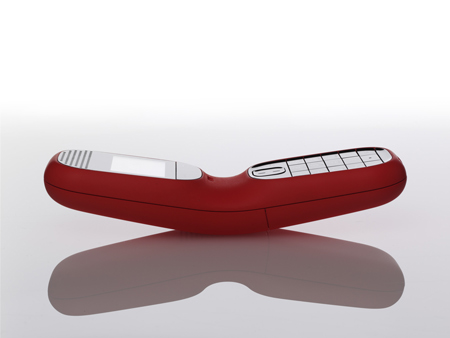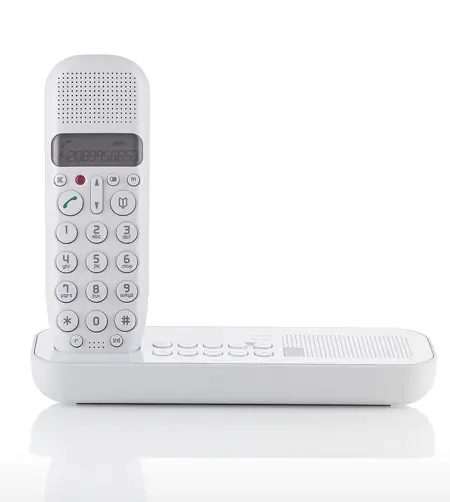 The sandy eco phone below is a green phone which is made of recycled plastic and which comes in recycled packaging.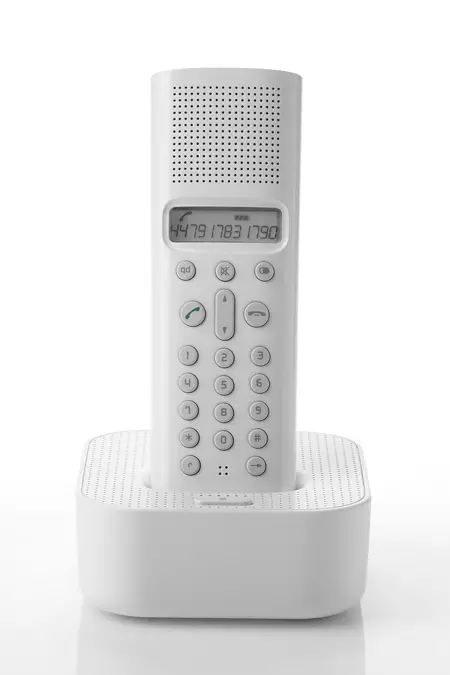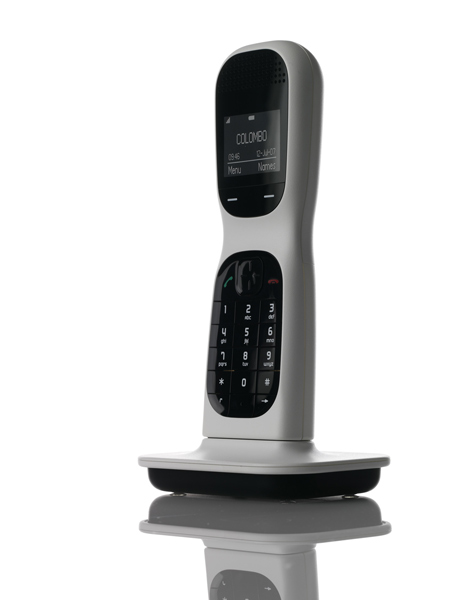 Designer : Tej and Sach Chauhan via Dezeen
---
Now you can have your telephone with a digital photo frame. The great concept of Frame Telephone is developed by the designer Tao Ma. This latest generation telephone is equipped with touch screen where you can easily change your choice of background screen. Beautiful pictures of your family members, friends as well as your own pictures can be shown continuously on the screen of the frame. If you want to see picture of the person you are talking with, you can insert a photo for each number stored in the telephone. There is a USB attached to it which connects it with your computer. Change the color of the frame as per your need. Even if you miss a call, you don't have to worry because pictures of the caller can be seen on the screen. It delivers a modern stylish look to your desk or wall and is very useful for a tech savvy like me.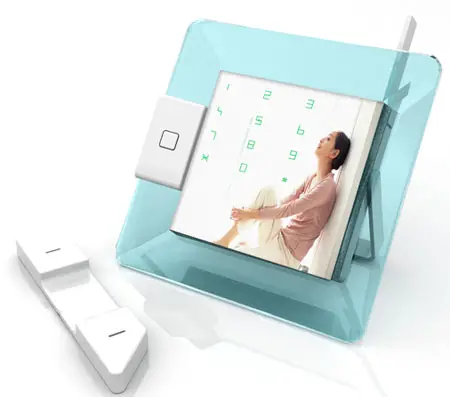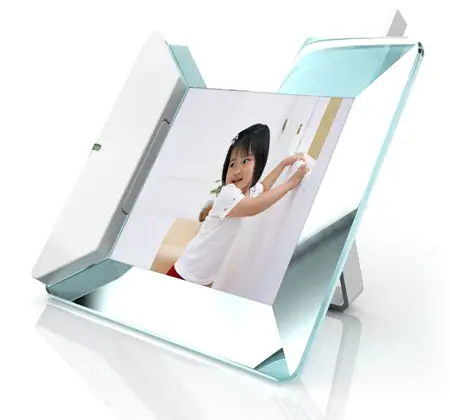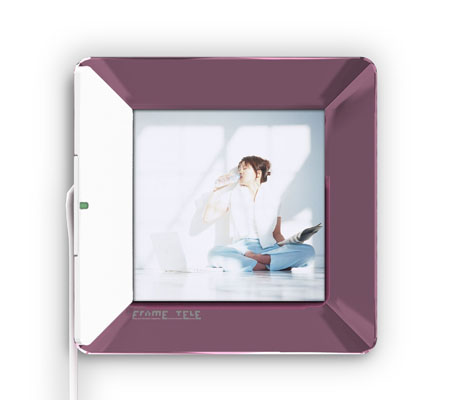 Designer : Tao Ma
---