This luxury wood burning stove comes from Nibe, the biggest manufacturer of wood burning stoves in Sweden. With mirrored glass detailing, this stove looks modern and stylish, gives you beautiful flame of fire with its mirrored glass on either side. Very suitable for any contemporary interior design.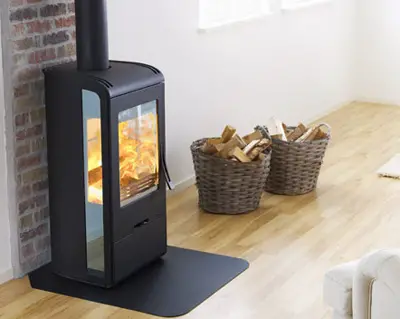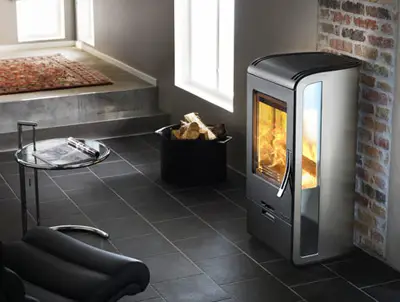 ---
CYDECAR pizza kiosk revolutionizes the way people sell pizza. I don't like ordering pizza from home because most of the time the pizza is already cold when I receive it. But with CYDECAR, pizza sellers can bake the pizza on the go, so that customers will be able to enjoy freshest and crispiest pizza when it's delivered to their doorstep.
This nice compact vehicle also provides a wide variety of functions, for a start, it can be used as a mobile kitchen or sidecar. The body is constructed from carbon fiber monocoque while the light weight chassis provides an extreme lightweight overall body yet strong enough to sustain CYDECAR body.
Designer : Ying Hern Pow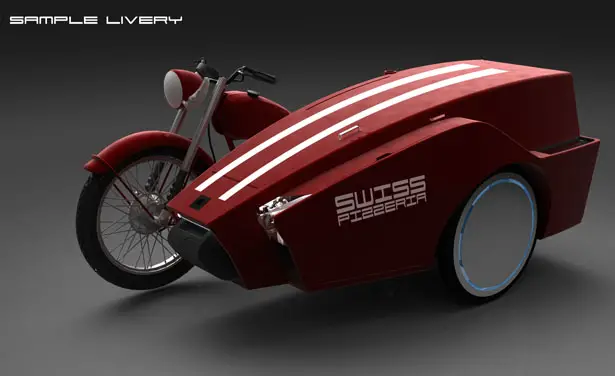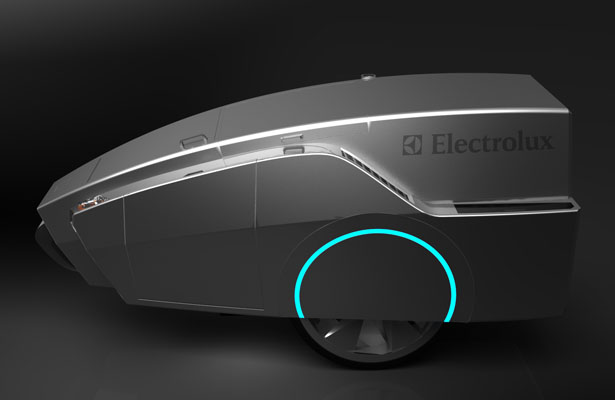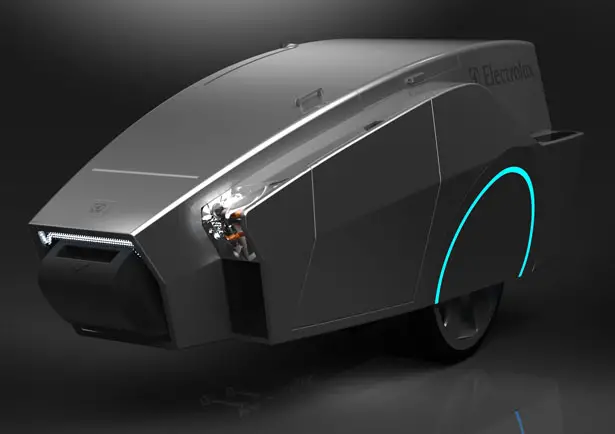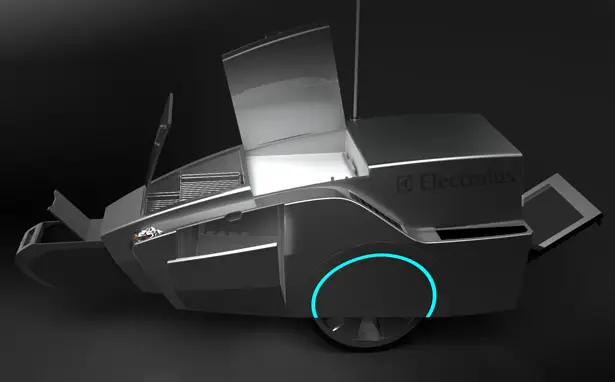 Inside, you'll find built-in fridge, icebox, cutting board, 3.5kWh oven as well as a storage compartment to keep fresh ingredients. Cooling fans and low consumption LED head lamps are part of the important components incorporated. Smartly designed to optimize its space, each openings of the doors and compartments minimize any interference while still being functional to the user one at a time.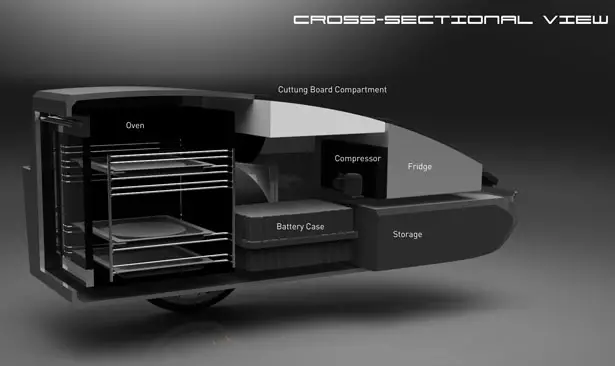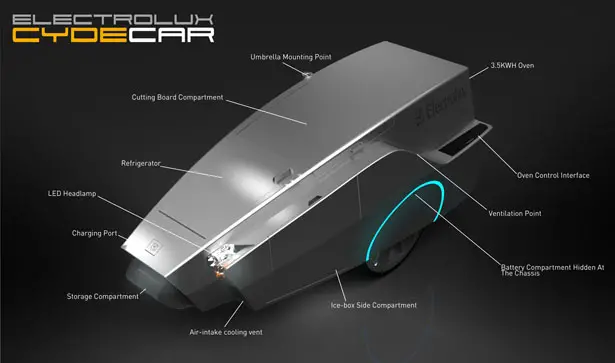 Click above image for bigger view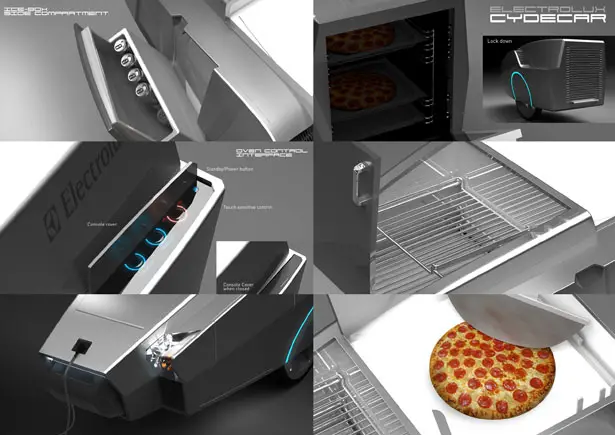 Click above image for bigger view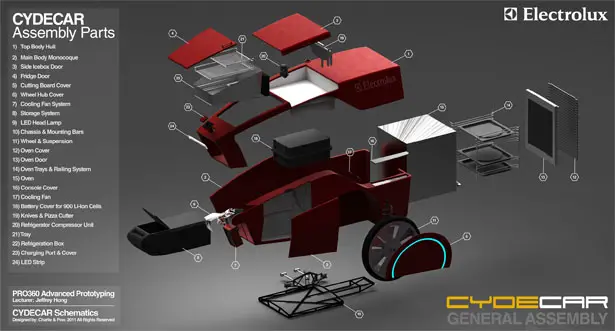 Click above image for bigger view
---
Ricoh WG-M1 is a waterproof camera that allows you to record your water-based activities, its air-tight waterproof construction makes it possible to shoot underwater at a depth of 33 feet for an hour. It's a durable camera that's been built for sports and underwater use.
This waterproof camera is equipped with 14 megapixel CMOS sensor for hi-res images Fast f/2.8 ultra-wide angle 160-degree lens. You can carry this camera when doing extreme activities, the shockproof, ruggedized design protects this device drops up to 6 feet. Doing snow sports, well, this cold-resistant can handle sub-freezing temperatures of 14 degree F. it captures Full HD video in widescreen 1080p resolution, you can view the recording video through hi-res 1.5 inch color LCD monitor that features approx. 11,000 dots. You would love its continuous shooting capability that records any objects with a speed of around 10 images/sec.
From : Ricoh [Buy It Here]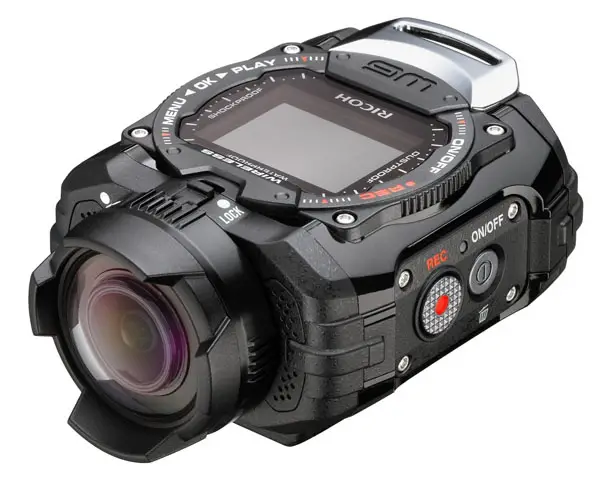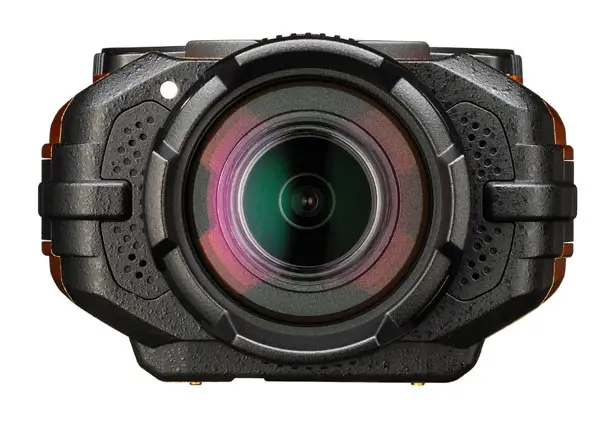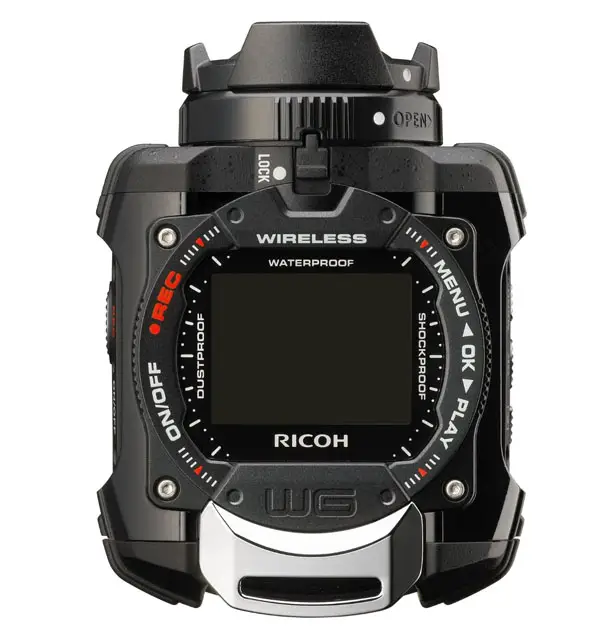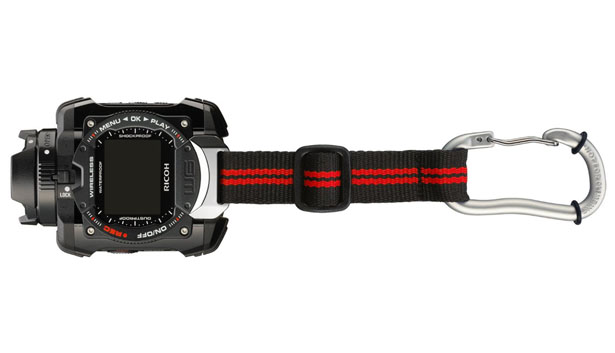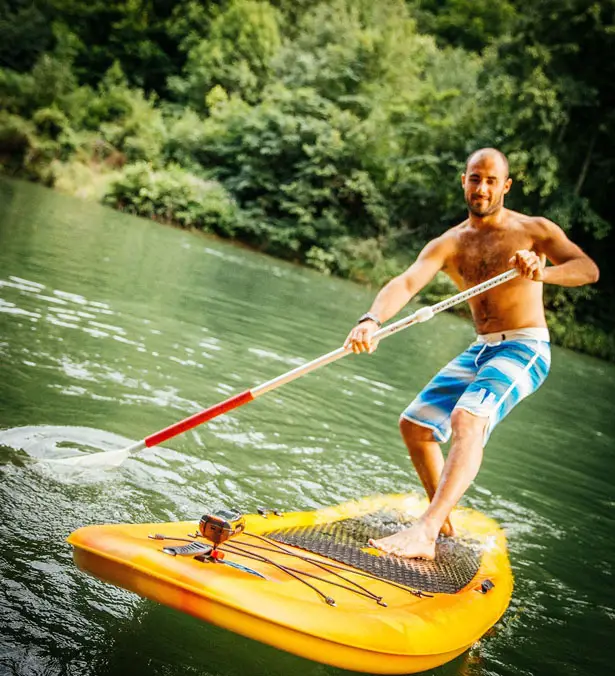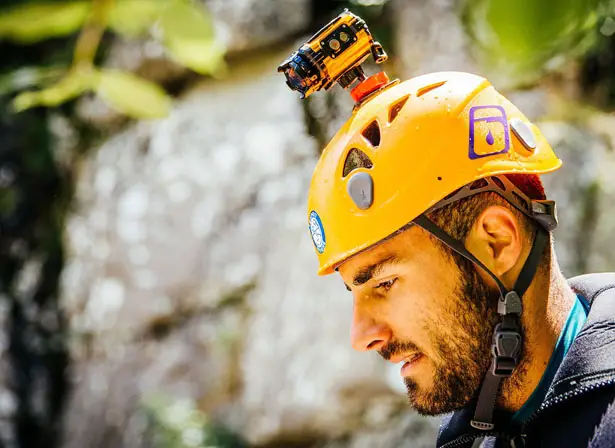 ---