There are 32 LED triangles used in Tokyoflash Kisai Adjust LED watch in order to display the time in classical digits. At first, you will see only triangles, but focus, you'll see the time immediately. It is highly customizable, if you don't like the color, simply press a button to choose other 6 vivid colors, 12 / 24 hour mode, and horizontal or vertical mode. Futuristic rechargeable watch in matte finish with stainless steel case and strap, the design creates beautiful contrast against its polished acrylic lens.
Tokyoflash Kisai Adjust LED watch requires 3.5 hours to be fully recharged and each charge would last for about a month. The adjustable strap makes it suitable for any size of wrists.
Designer : Nicolas Hélin Buy it here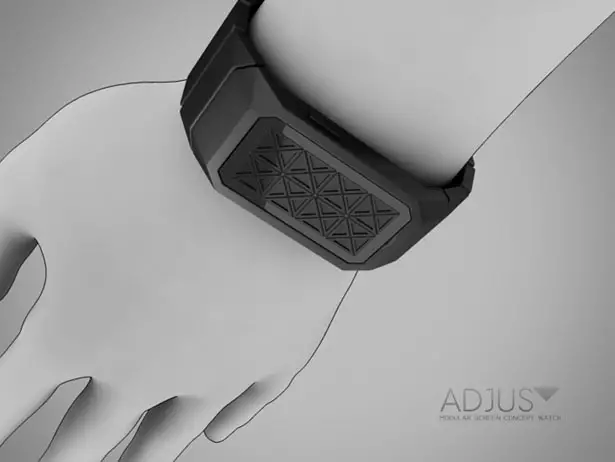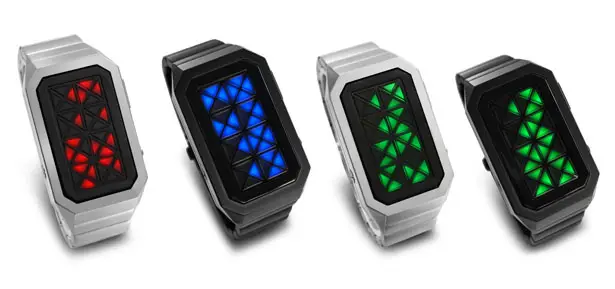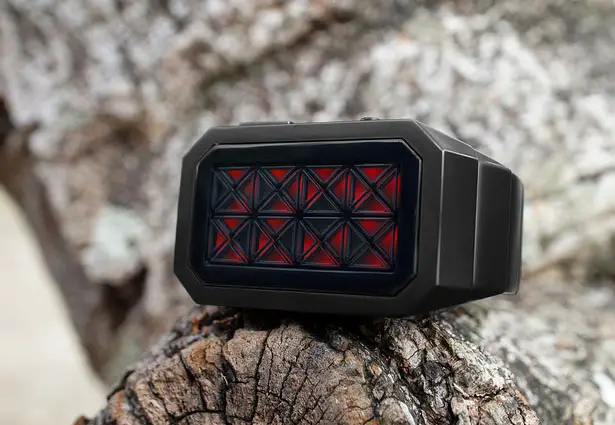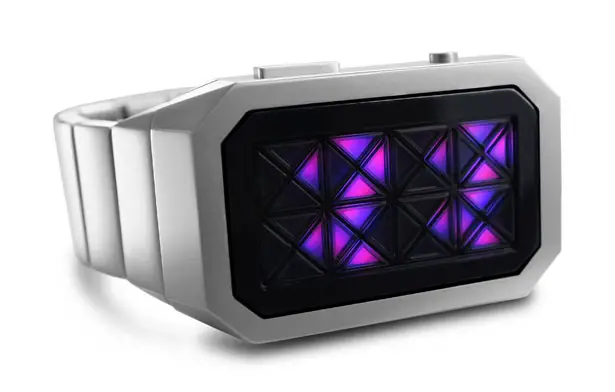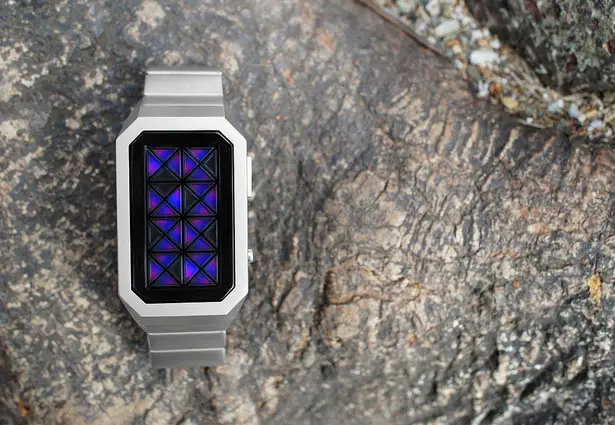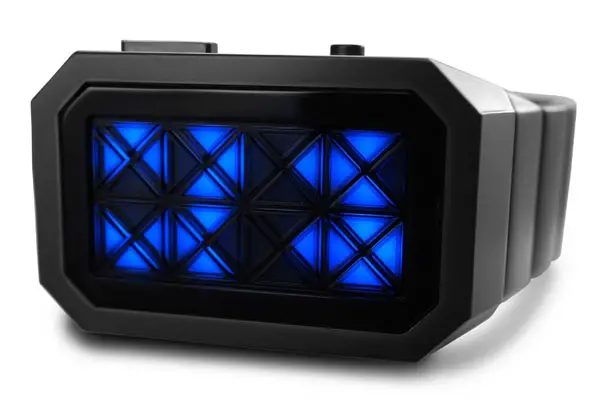 ---
Toyota has released its latest family-oriented concept vehicle during International Tokyo Toy Show 2012 from June 14 to June 17, called Toyota Camatte. Well, Camatte does look like a toy, it is aimed to bring joy to parents and children alike. Forget about the usual futuristic and stylish Toyota concept car, you'll be looking at cute and compact toy-like vehicle, a fun driving for children and parents.
Toyota Camatte offers 2 models: Camatte Sora and Camatte Daichi, the joy and dreams of motor vehicles that provide an opportunity for parents and children to experience unique driving experience, car customization and car enthusiasm.
From : Toyota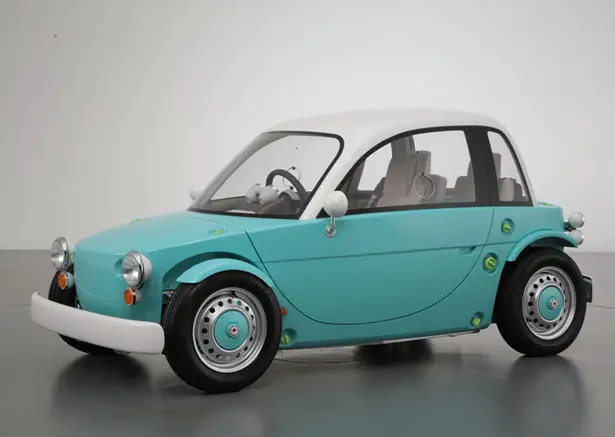 Just like a toy, Toyota Camatte features customizable body, you can easily remove and install body panels and enable the adoption of a wide range of color and design combinations. The body structure has been designed to be as simple as possible to allow children and parents to handle these vehicle components while learning about structure and working with motor vehicles. The interior has triangular seating arrangement, in this way, the distance between passengers can be reduced to create intimacy and facilitate better parent-child communication.
Developing responsible driving skills can be done with Toyota Camatte. The pedals and seats are adjustable to allow a child operate with an adult supervision. Parents can assist steering and braking from the rear right seat.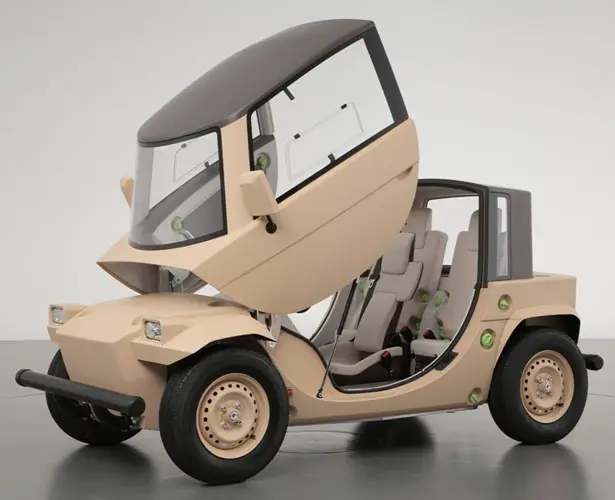 ---
Not wanting to reduce the dimensions of the bike, Gianluca Sada has designed a spokeless folding bike, Sada Bike. Realizing the concept of folding bike usually focuses on reducing weight and dimensions that usually lead to smaller sized bike, Sada feels that small frames and wheels only means expense of stability just for the sake of compactness and portability. The smaller size of the frame sacrifices rider position while driving while the smaller wheels are affected by variations in terrain. These conditions are not present with traditional bikes, however, the rigid chassis makes them inflexible during transport on public transport.
Sada Bike aims to provide you with a standard bike yet can be transformed into compact unit during transportation. Its 26-inch wheels don't have spokes thus creating minimum size when folded which can be done in single movement. The packaging container can also function as a backpack, pretty cool heh?
Designer : Gianluca Sada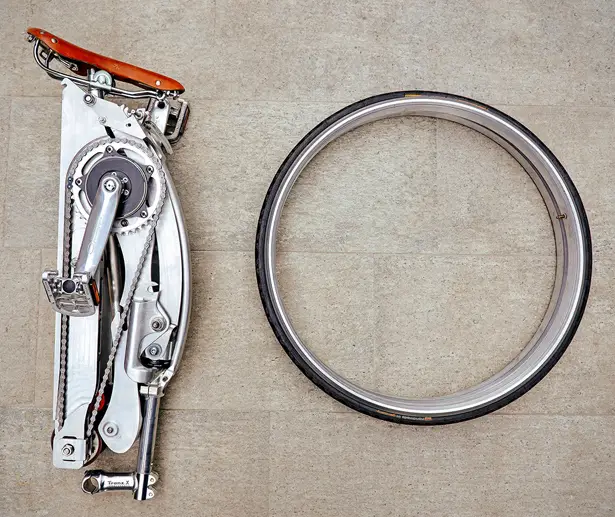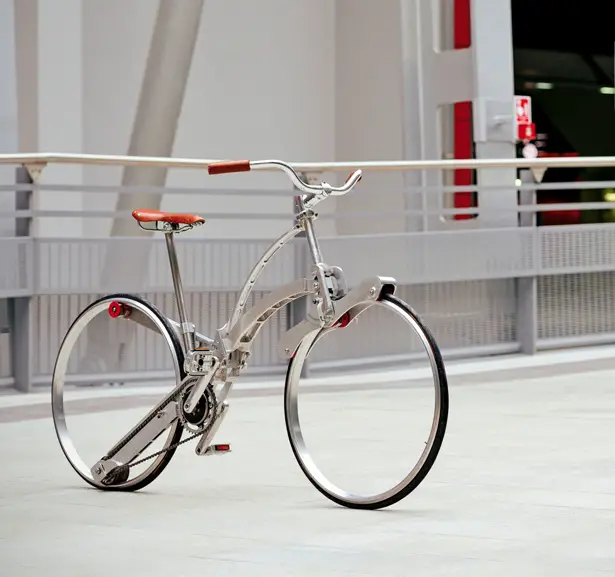 This project started as research study of art that starts from an overview of urban individual mobility to reach, then, folding bicycle. Sada Bike uses a system of anchoring wheels composed of small wheels held by a small frame with a specific quick clamping device. This system allows you to fold the bike quick and easy, this bike could offer you personal style and extreme versatility compared to traditional bikes.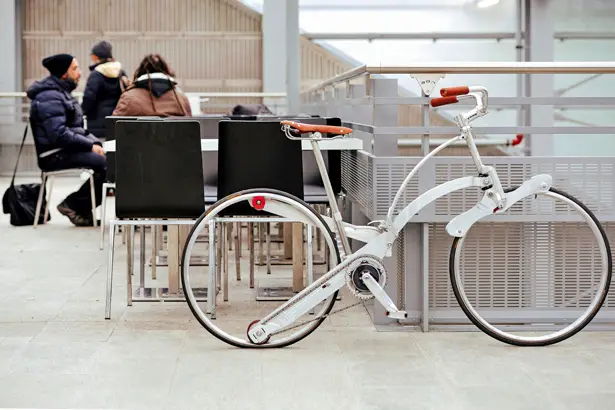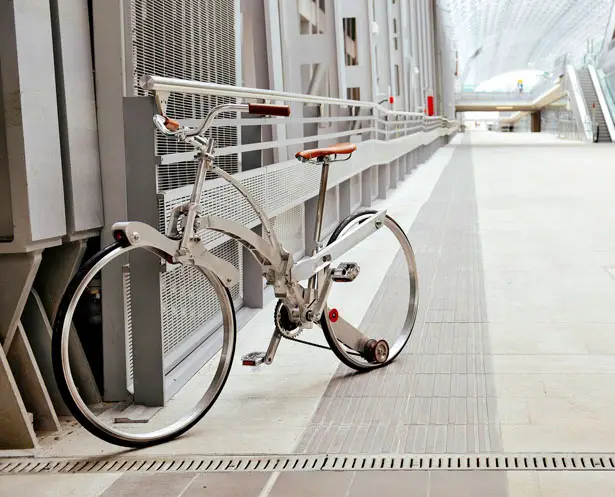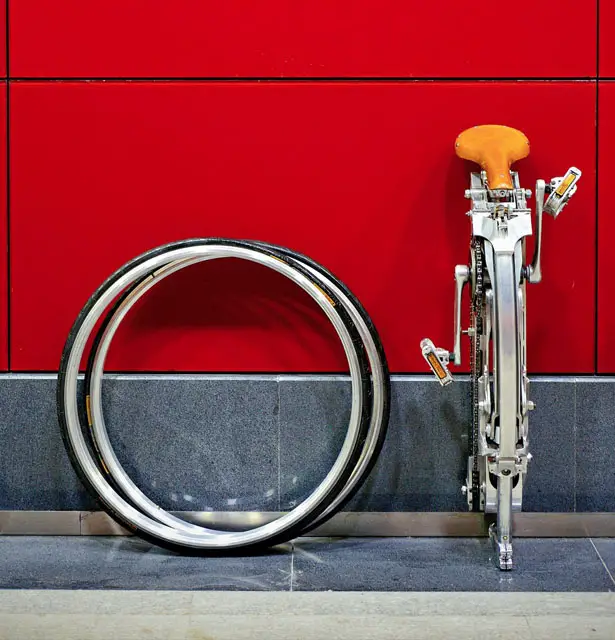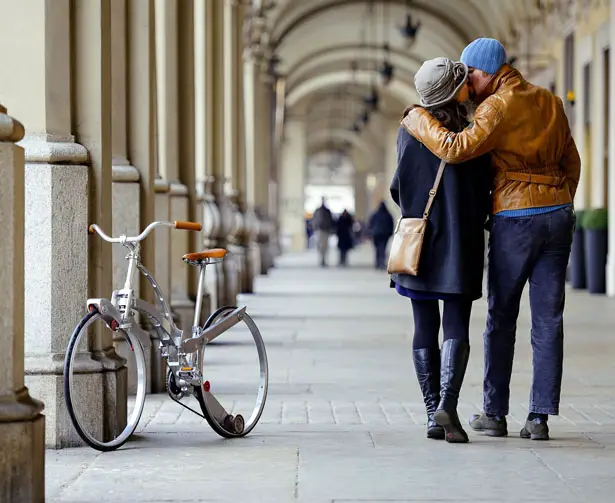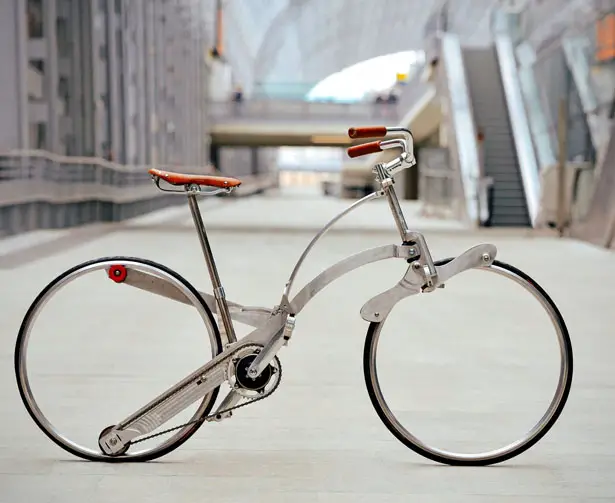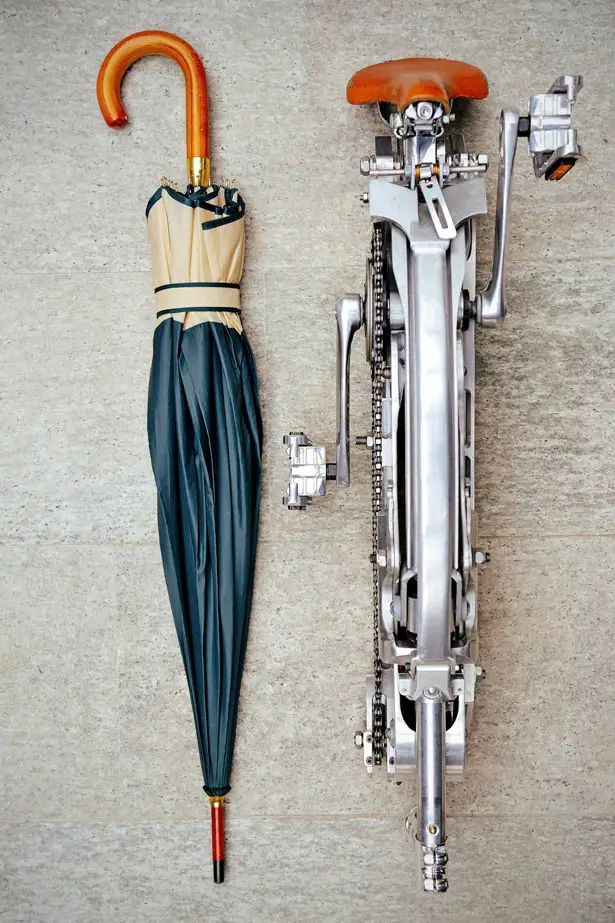 ---